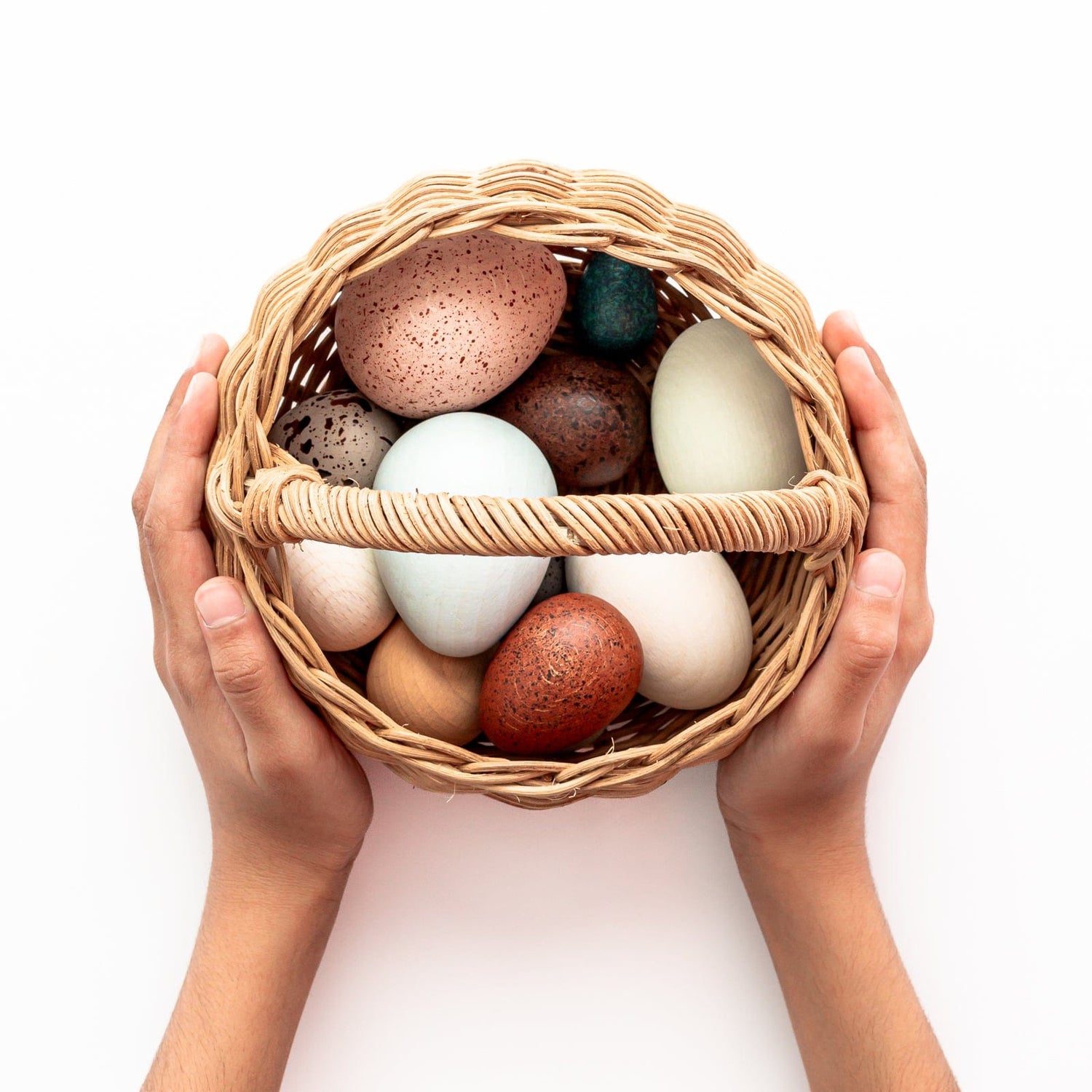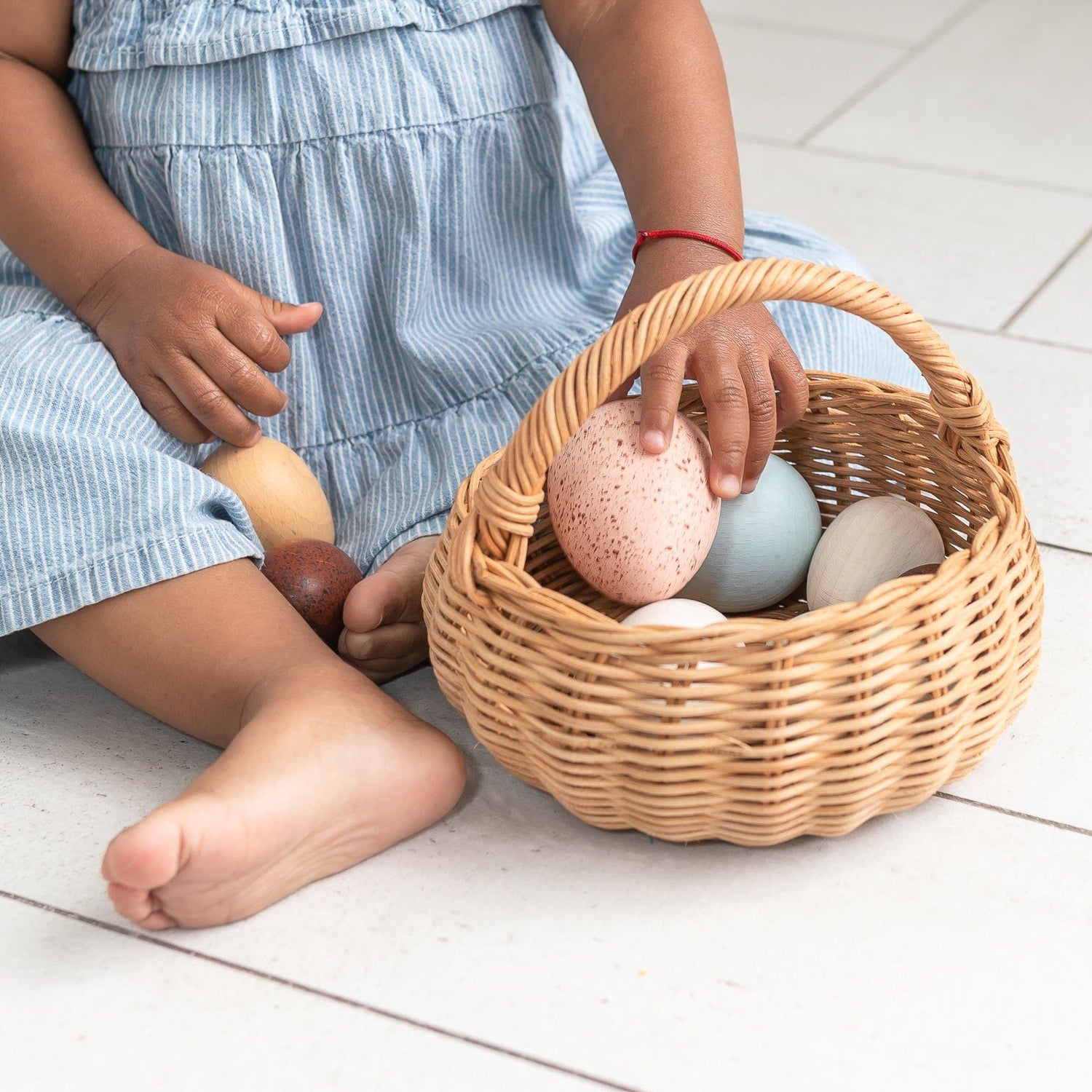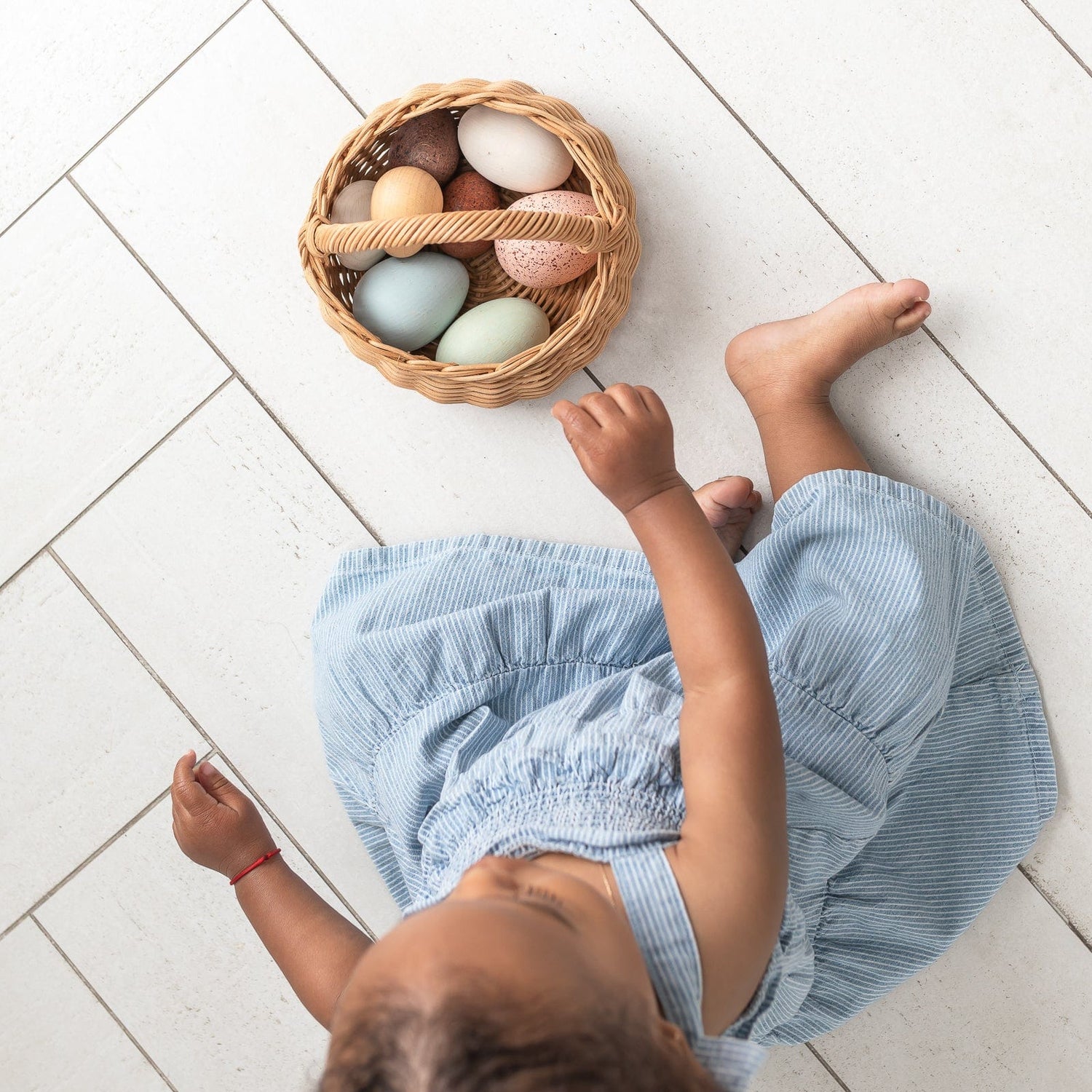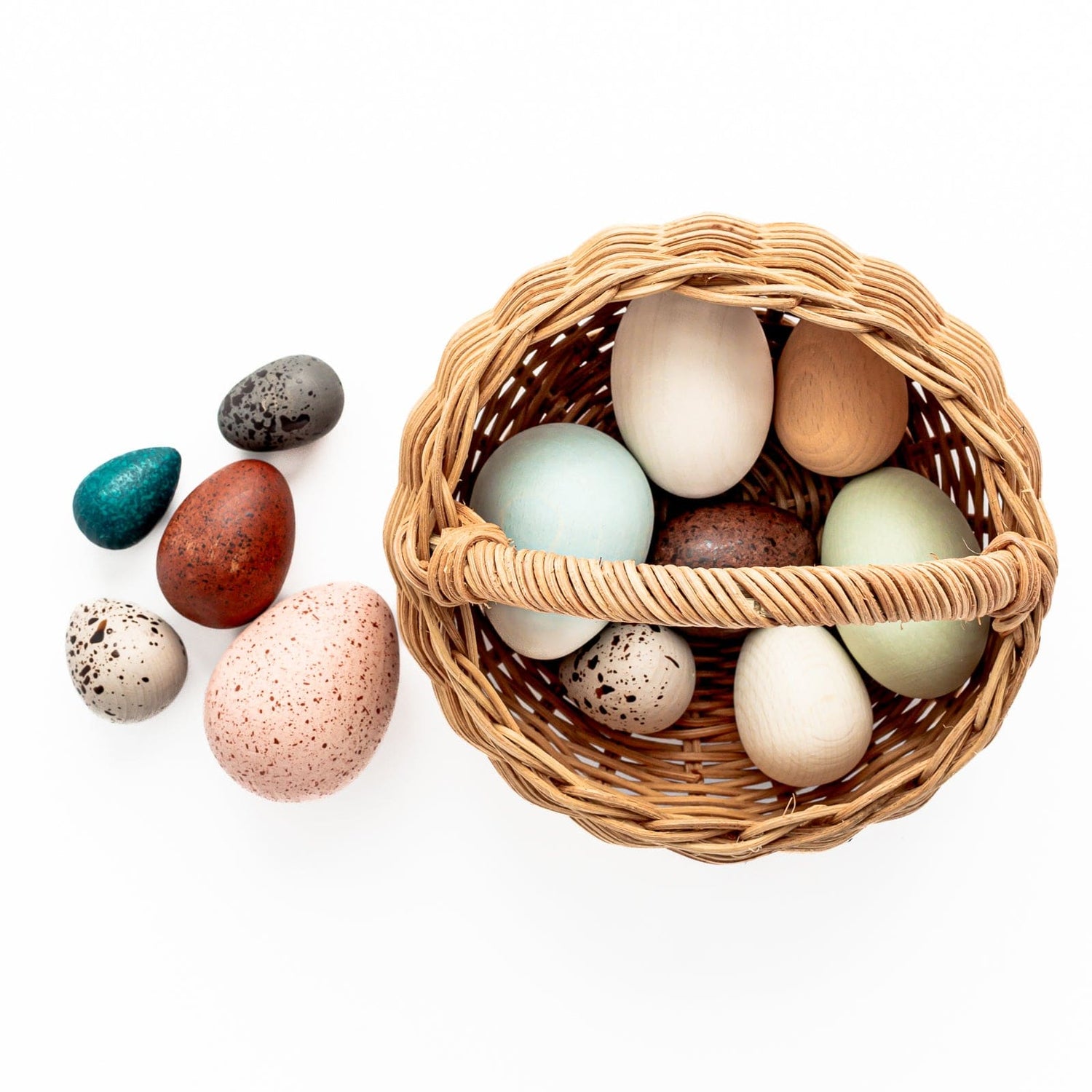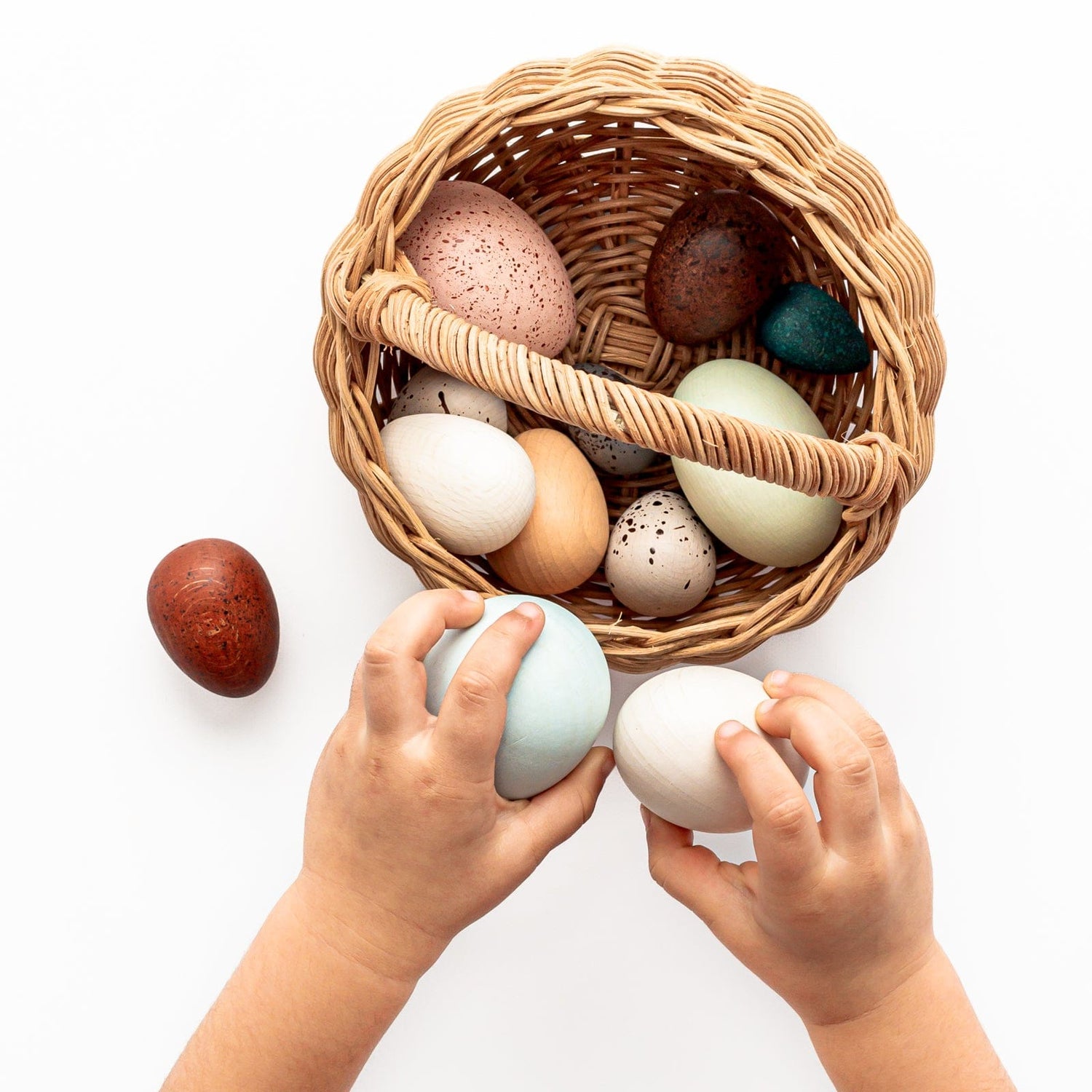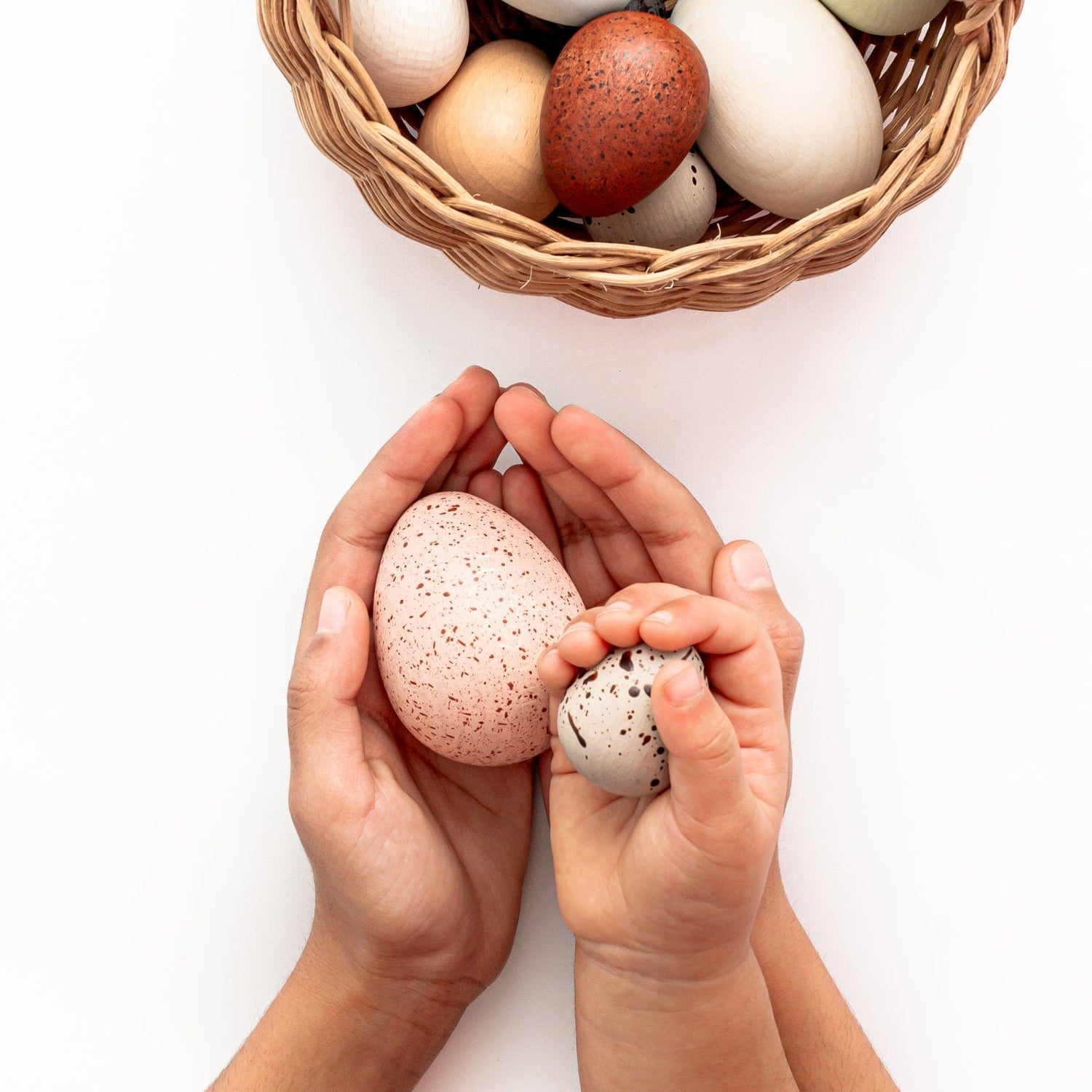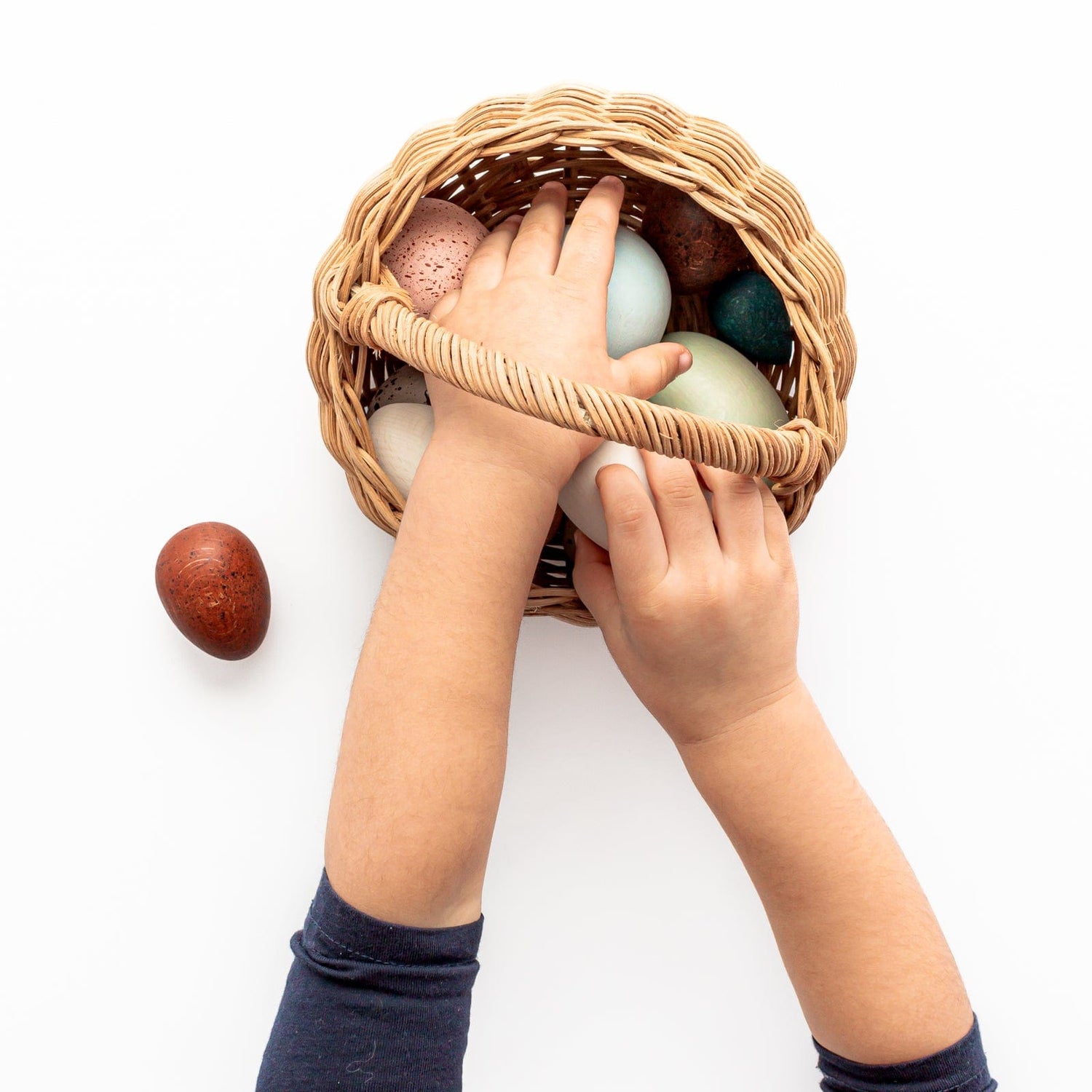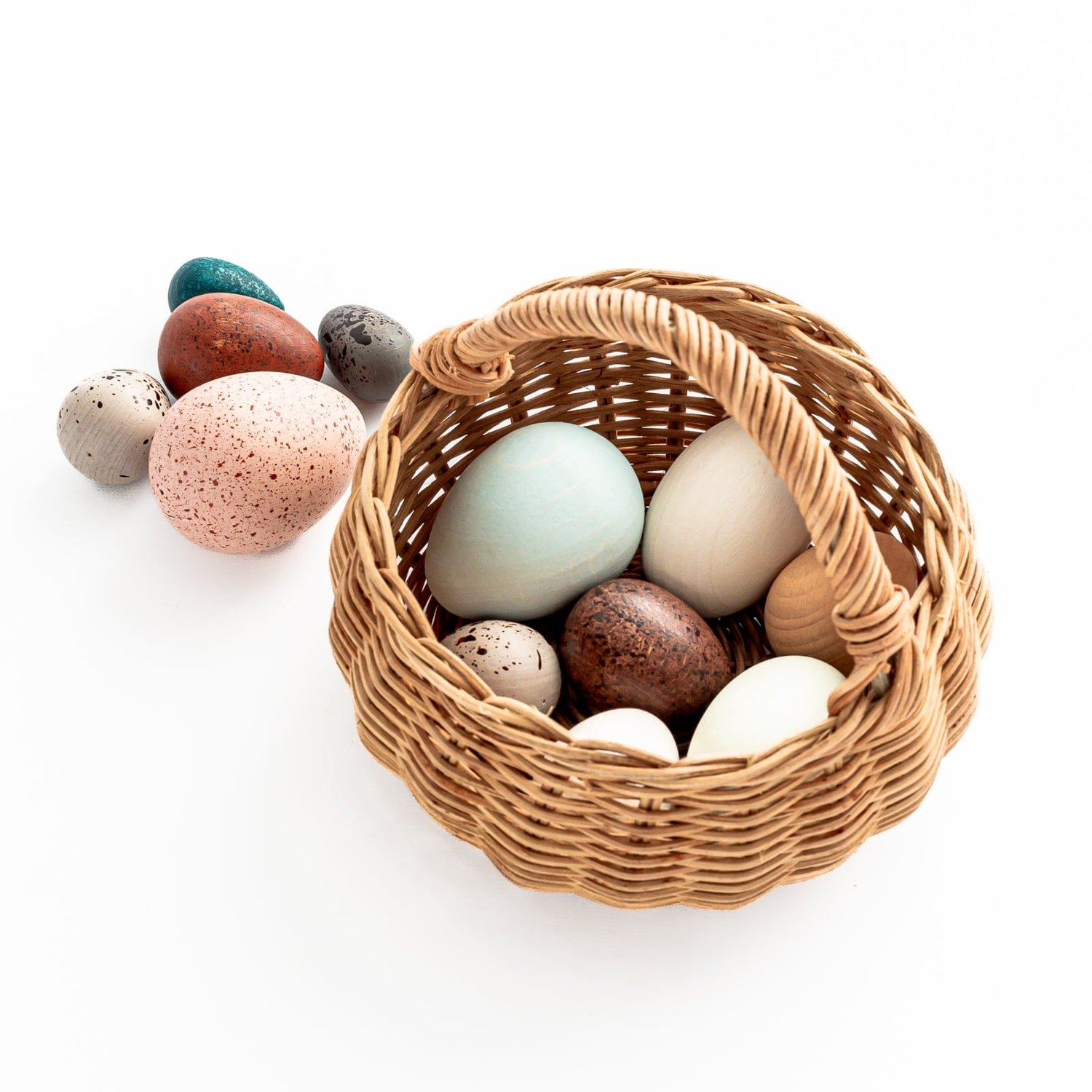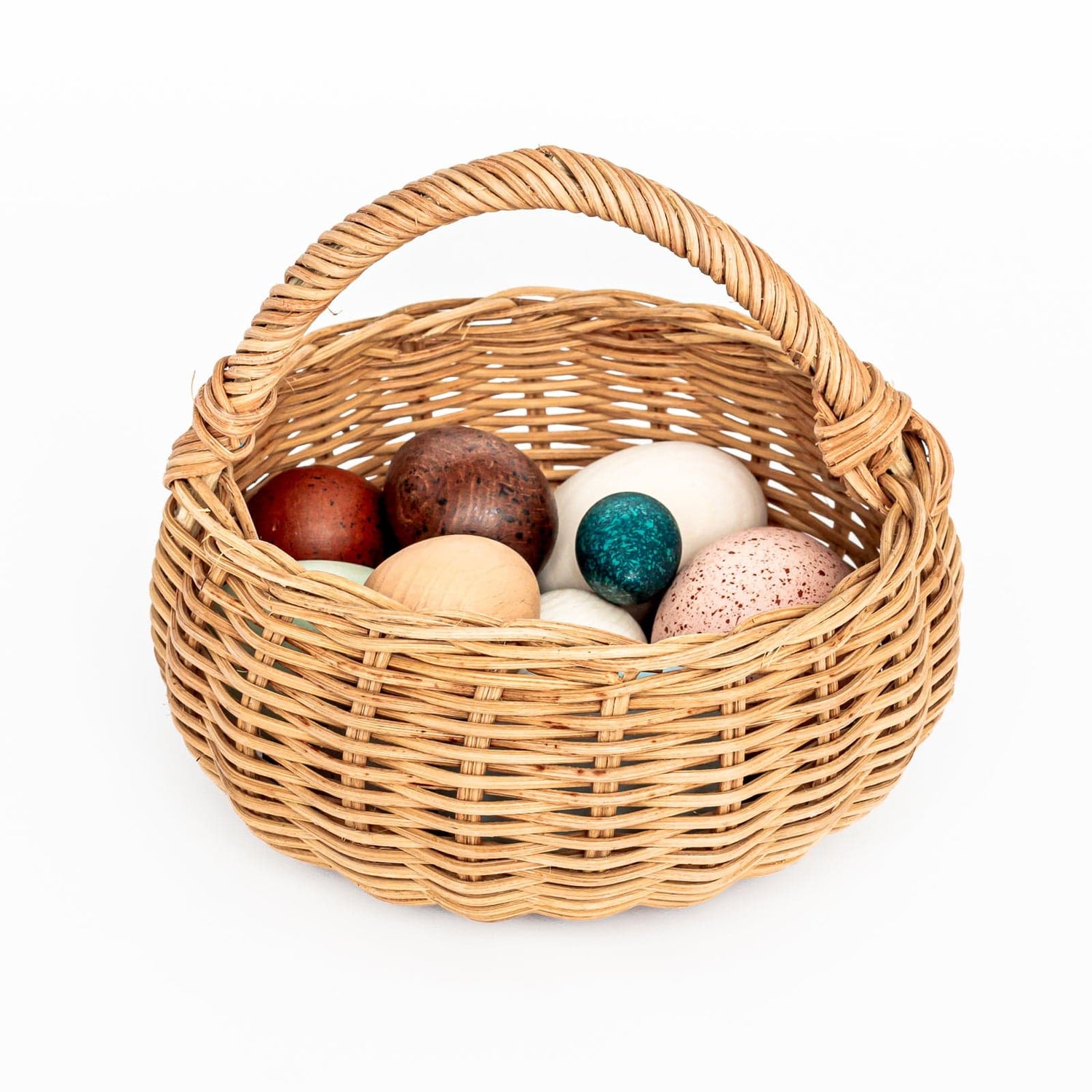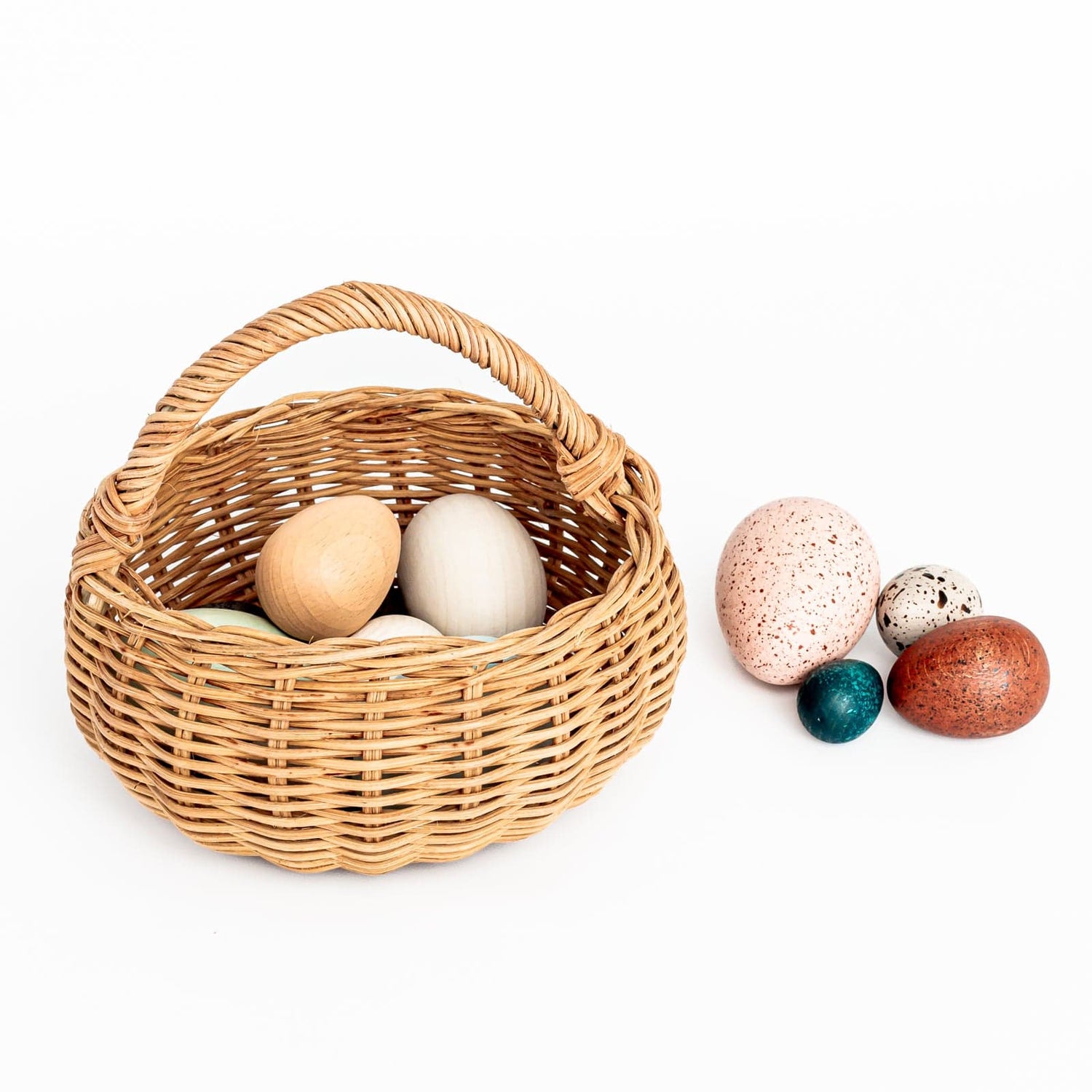 Wooden Birds Eggs with Basket I by Moon Picnic
by Moon Picnic
This purchase helps provide 2 meals to
Indigenous Canadian children in need. Learn More
Description
Introducing our charming and eco-friendly Handmade Wooden Eggs in a Rattan Basket, the perfect addition to any child's toy collection! Each set is lovingly crafted by skilled artisans, making it truly one-of-a-kind. With its open-ended nature and exquisite natural materials, this toy promises endless hours of imaginative play and a touch of rustic charm to your little one's world.
The set features twelve beautiful wooden eggs, carefully carved and sanded to perfection, providing a smooth and tactile experience for little hands. Made from sustainably sourced wood, these eggs are not only safe for your child but also kind to the environment. Nestled in a handwoven rattan basket, this set adds a touch of nature-inspired elegance to any playroom or nursery. 
Benefits of our Handmade Wooden Eggs in a Rattan Basket:
Encourages imaginative play and storytelling
Fosters fine motor skills and hand-eye coordination
Promotes eco-consciousness and appreciation for natural materials
Provides a sensory experience with the smooth wooden texture
Enhances cognitive development through shape recognition and sorting activities
Adds a touch of beauty and warmth to your child's play environment
Let your little one's imagination take flight as they explore the wonders of open-ended play with this delightful and eco-friendly toy!
Made by Moon Picnic.
Features

• The set includes 12 wooden eggs of different sizes and 1 Rattan Basket measuring 9"x5.9"x5.12" (23x15 x13cm)

Materials

• Made from solid beech wood harvested from sustainably certified forests
• Painted with non-toxic water-based colours

Age/Safety

• These wooden eggs are recommended for children 3 years+
• Conforms to CE & CPSIA Safety

Please note:
The maker wishes to convey a note to parents to teach children NOT to collect any real bird eggs from the wild. This toy is intended for educational purposes and is designed to help to learn through tactile & sensorial play.

The eggs are based on common farm eggs such as chicken, turkey, duck, goose, quail as well as a few inspired by other wild bird eggs. All bird eggs are different and vary even from the same species. These are not exact representations of actual bird eggs but are based on a variety of sizes, shapes, colours and markings of many different eggs.

About the Brand

Moon Picnic is a small US children's brand based in California whose mission is to help create an unforgettable, nurturing, beautiful and often magical childhood in these busy modern times.

They create unique, fun designs and use sustainably sourced materials and child-safe paints on all of their toys. Come with us for a picnic on the moon, with a basket filled with childhood magic!

Shipping & Delivery

• FREE shipping over $125
• $12 flat rate shipping across Canada on orders under $125
• $15 flat rate shipping on US orders under $125
• For more information, check out our full Shipping Policy