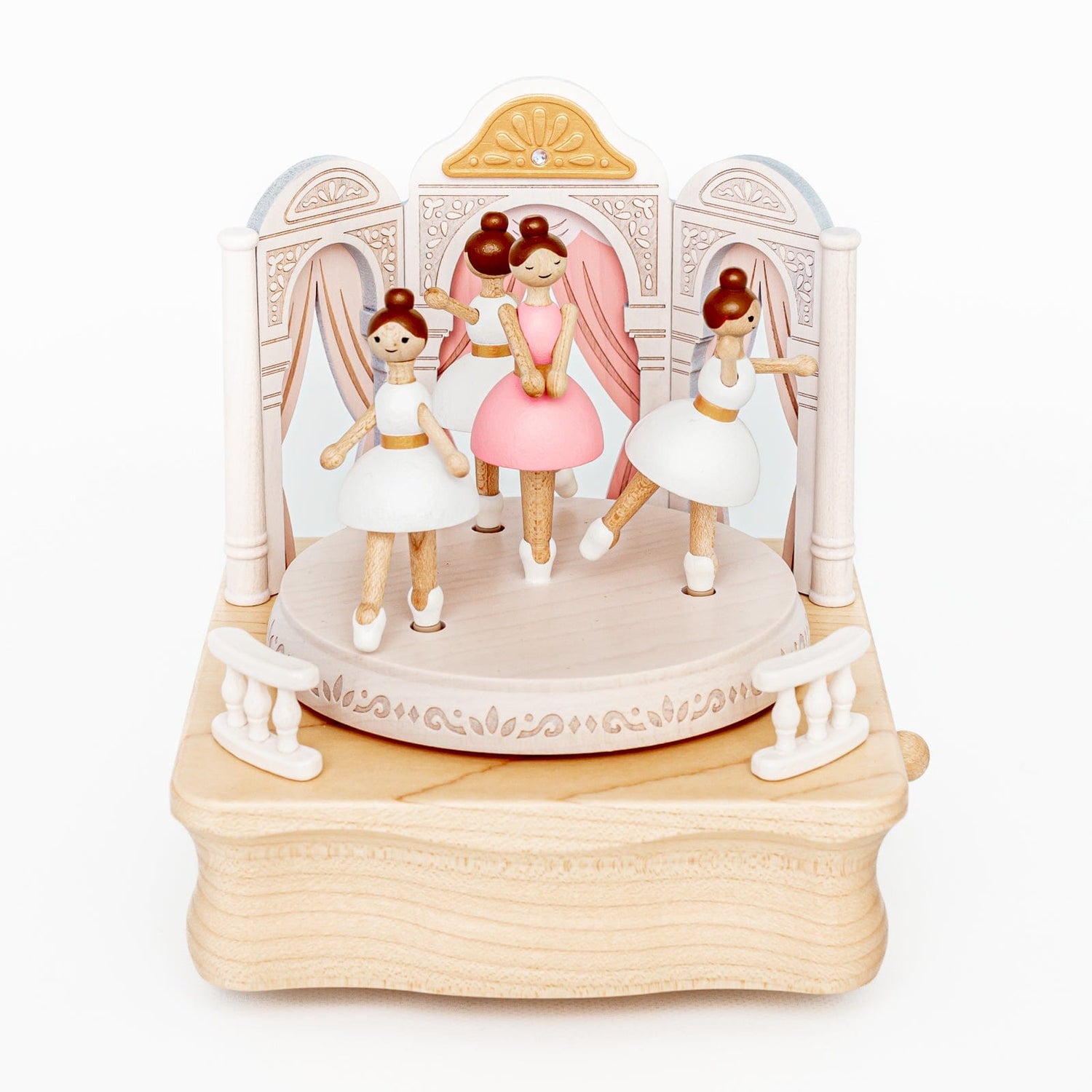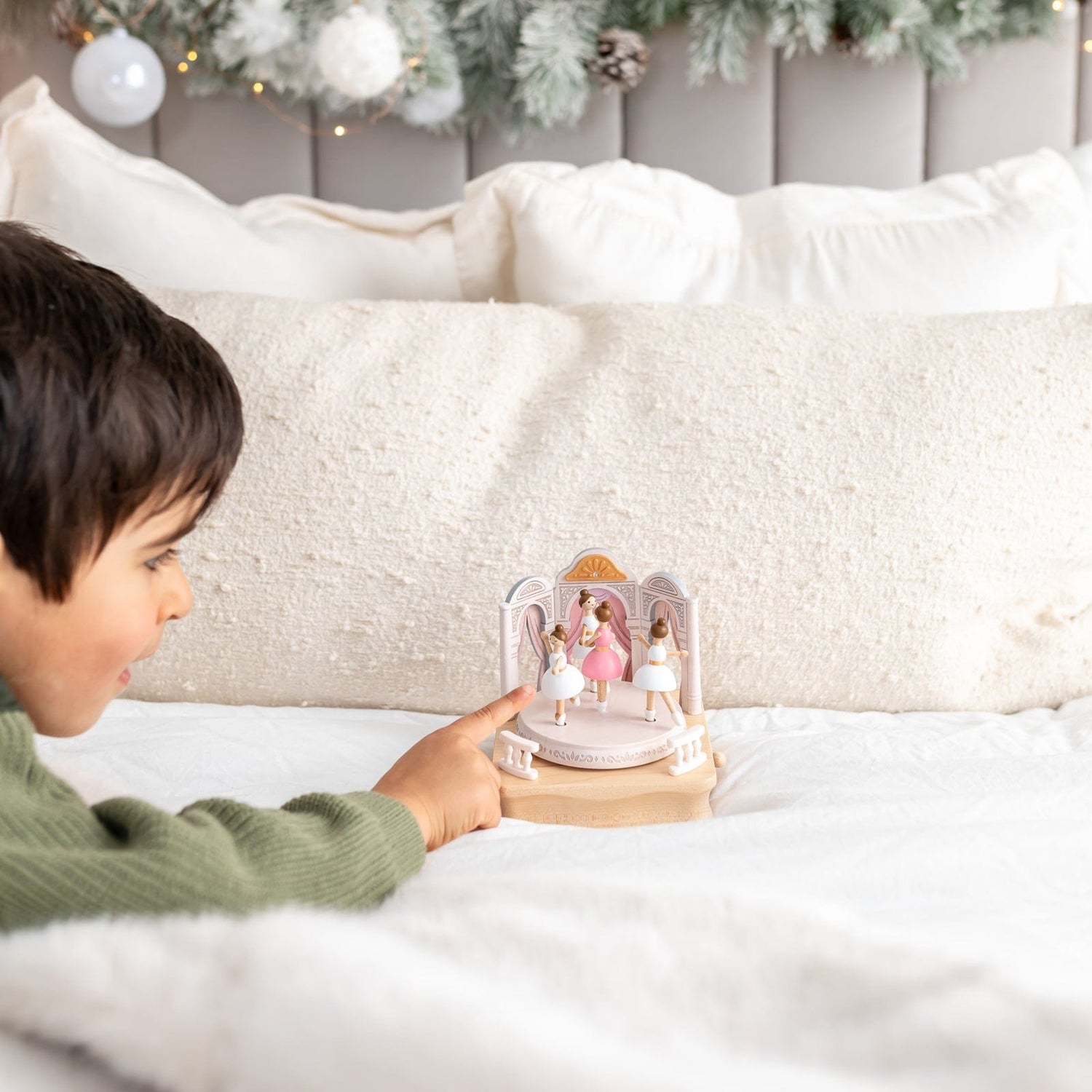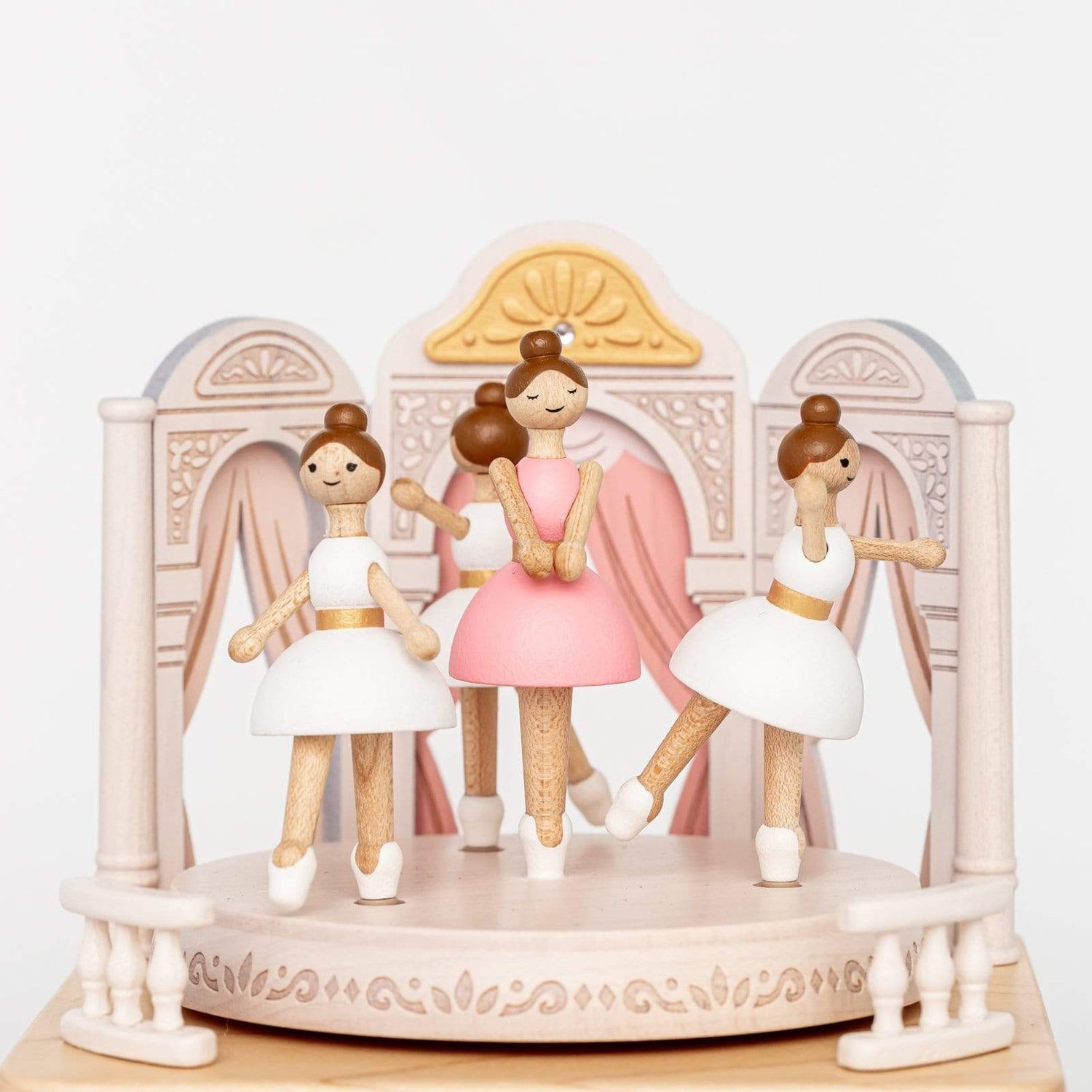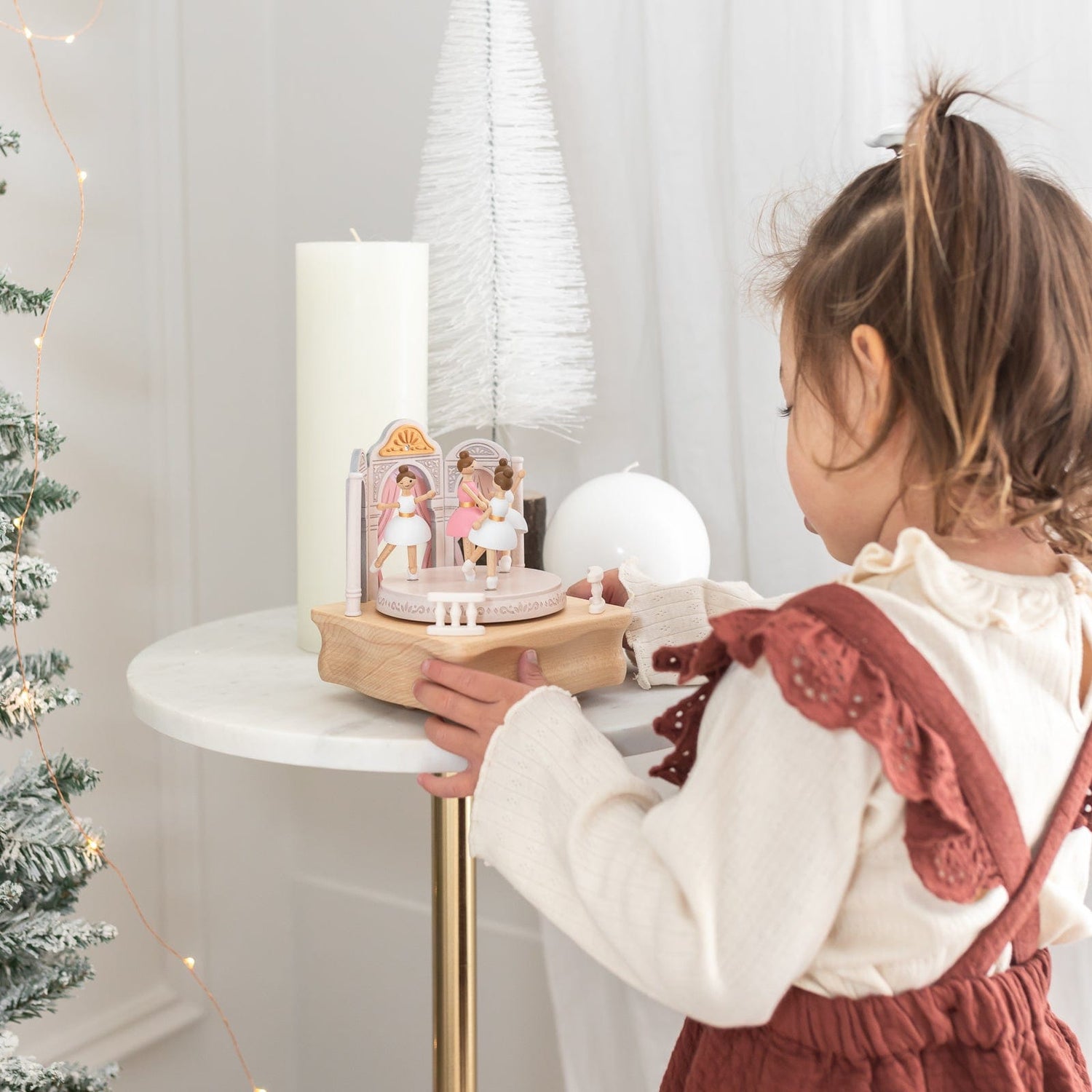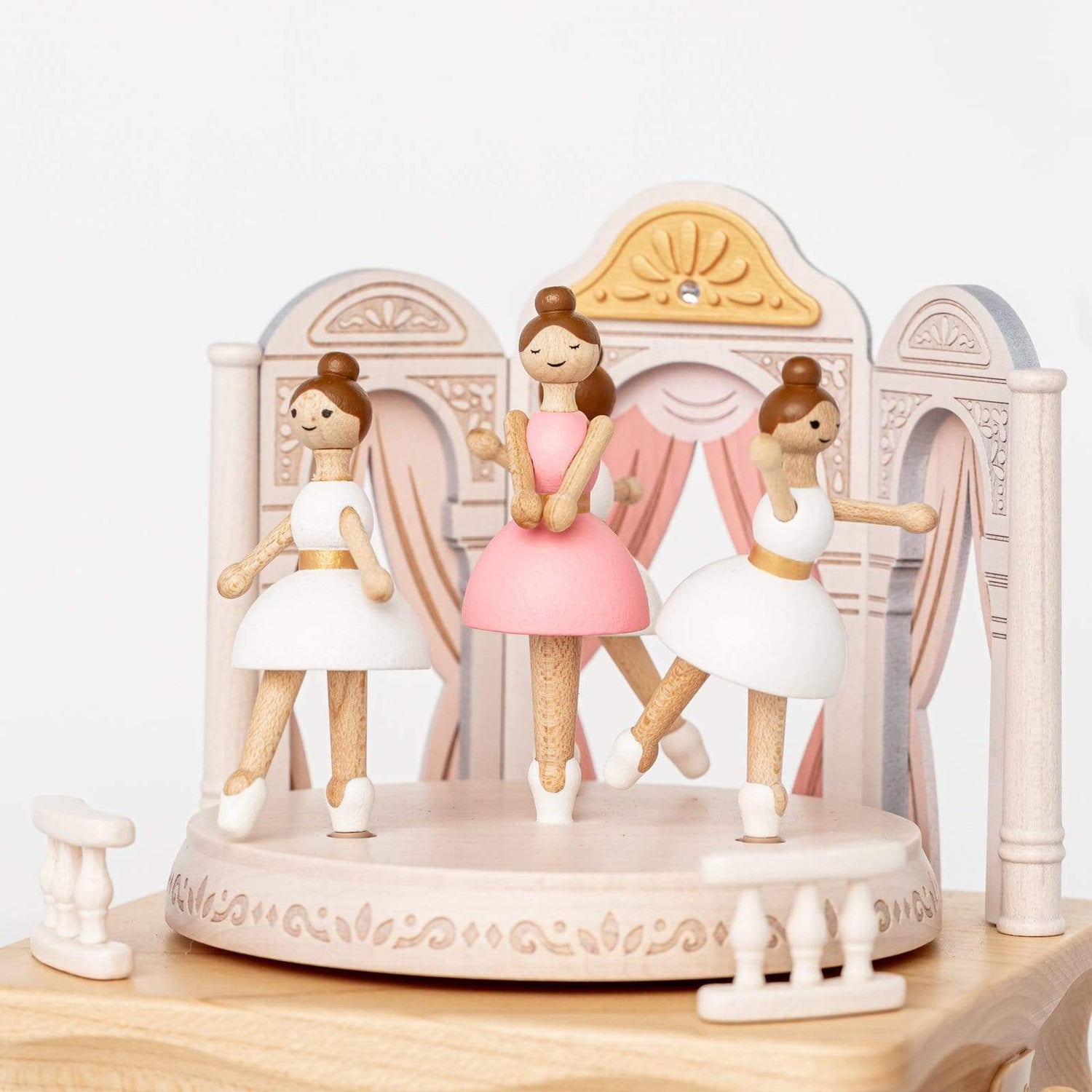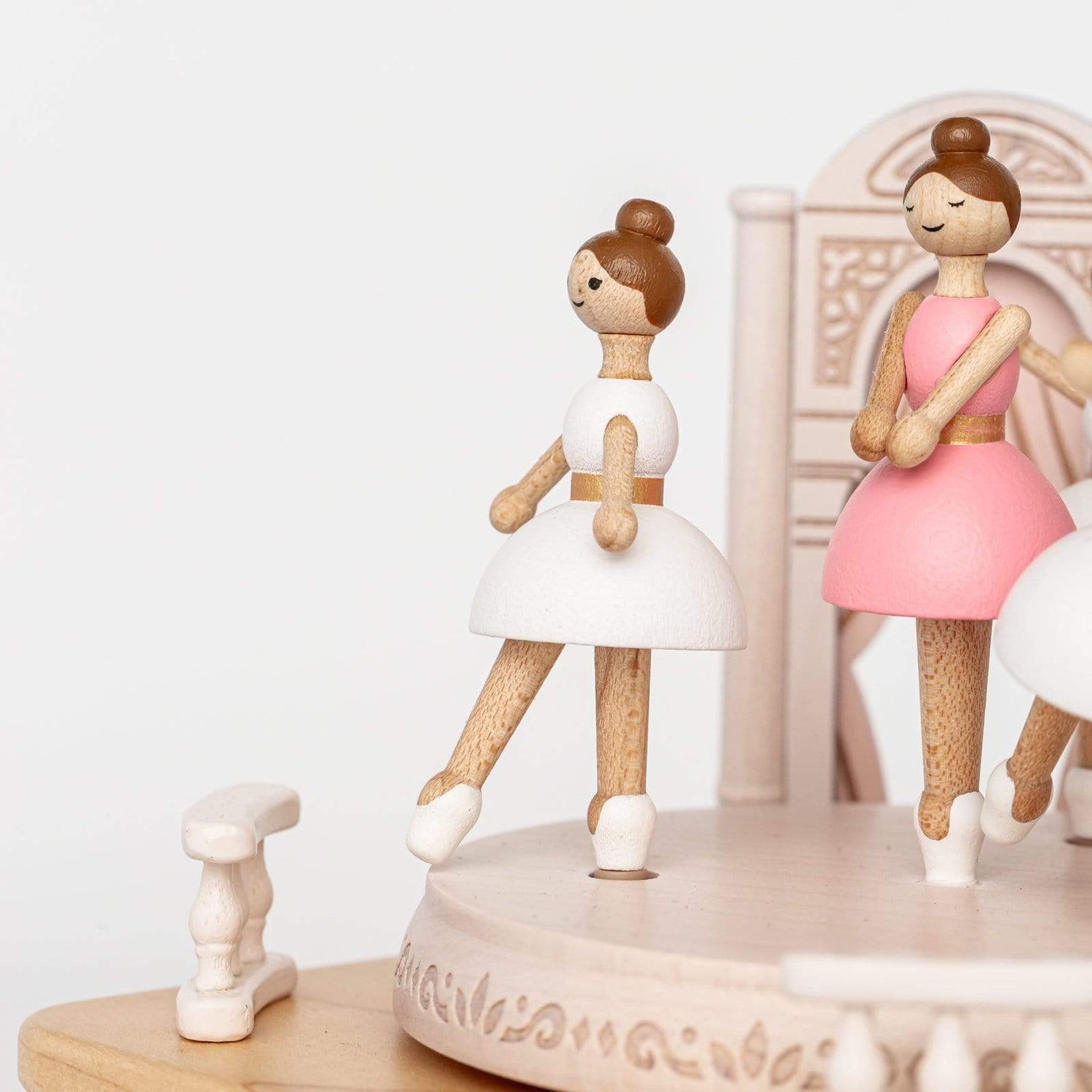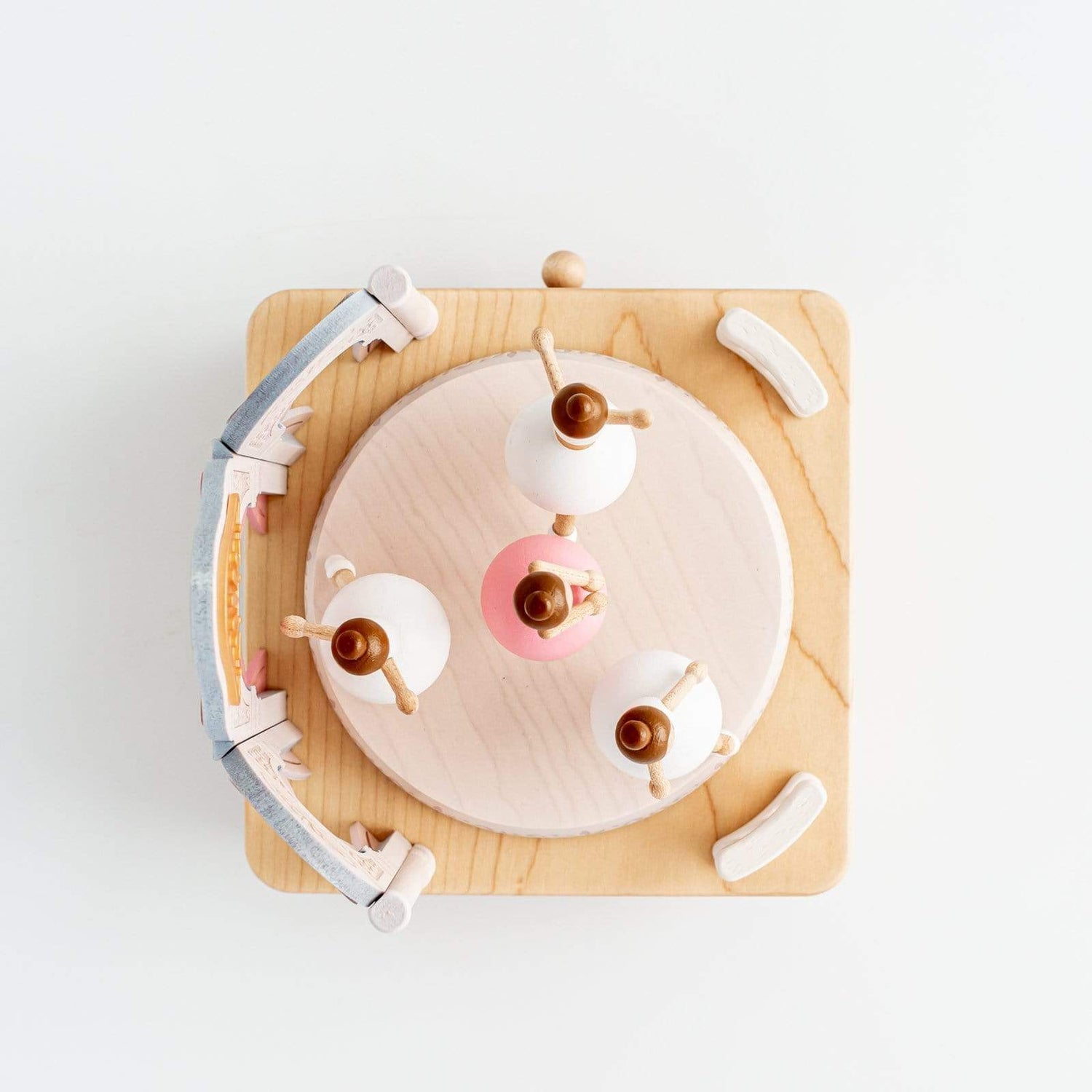 Wooden Ballerina Music Box
by Wooderful Life
This purchase helps provide 3 meals to
Indigenous Canadian children in need. Learn More
Description
Introducing our exquisite Handmade Wooden Ballerina Music Box, a true treasure for ballet enthusiasts and dreamers alike! Handcrafted with love and attention to detail, this enchanting music box is a testament to the beauty of traditional craftsmanship. Watch as the delicate ballerina gracefully twirls to the sweet melody of Annie Laurie, captivating both young and old with her elegant movements. Crafted to be a timeless keepsake, this music box is sure to be cherished for generations to come.
Our Handmade Wooden Ballerina Music Box is a delightful combination of artistry and functionality. The intricate wooden design, carefully carved and polished, showcases the beauty of natural materials while providing a mesmerizing display of ballet in motion. With no need for batteries or electronic components, this music box operates purely through mechanical movement, allowing you to create a magical atmosphere without relying on technology.
Benefits of our Handmade Wooden Ballerina Music Box:
Sparks imagination and creativity
Enhances fine motor skills and hand-eye coordination
Promotes a love for music and dance
Battery-free operation for sustainable play
Handcrafted with love for lasting durability
Creates a beautiful heirloom keepsake
Whether it's a gift for a budding dancer or a unique addition to your home decor, this music box radiates charm and captures the timeless beauty of dance!
Designed in Taiwan by Wooderful LIfe.
Features

• Type: Multi Rotate Music Box with Sankyo Movement
• Tune/Song: Annie Laurie
• Movement triggered by winding key
• Toggle switch to turn on/off music
• Dimensions: 5"x4.8"x5.4"

Materials

• Materials: Sustainably Sourced Wood, Resin, Steel, Iron
• Painted using water-based paints

Age/Safety

• Recommended for children 5 years+
• Warning: This is not a toy. Intended for decoration purposes only. Small parts can be a choking hazard. Adult supervision is highly recommended.

About the Brand

Wooderful Life is a Taiwanese brand that blends modern wooden products with the beautiful aesthetics of life. Their handcrafted wooden music boxes will transport you back in time as you listen to the delicate melodies and are mesmerized by the intricate moving parts.

As a member of the National Hardwood Lumber Association (NHLA), Wooderful Life is deeply committed to the sustainability and ethical harvesting of lumber.

Shipping & Delivery

• FREE shipping over $125
• $12 flat rate shipping across Canada on orders under $125
• $15 flat rate shipping on US orders under $125
• For more information, check out our full Shipping Policy
Heirloom Christmas Present
We recently purchased this music box for our daughter, and the reviews were one of the reasons I was convinced!! It's all true! This is a stunning heriloom piece. We haven't had the chance to use it much, since it's now wrapped up under the tree, awaiting Christmas day. But we tried it when it originally came and we were blown away. The photos really don't even do it justice.
An instant family heirloom
I have shown everyone I know this beautiful music box. To say I'm obsessed is an understatement. This will be one of those items that will be passed down from generation to generation. We love it!!!
Absolutely breathtaking
I was so impressed with this music box! It is breathtaking and how beautiful the details on the music! I bought it for my 1 year old granddaughter for this Christmas!!
A beautiful heirloom piece
I purchased this music box for my daughter's 2nd birthday with the idea of it being an heirloom piece that she can maybe pass down to her children one day. It exceeded my expectations and is so stunning! When I wound it up and heard the music for the first time it made me tear up - such a sweet melody. This music box is timeless and beautiful. I would absolutely recommend it to anyone looking for a high quality, hand-crafted, heirloom gift.
So nice ! An heirloom piece
I can't wait to give this music box to my niece !