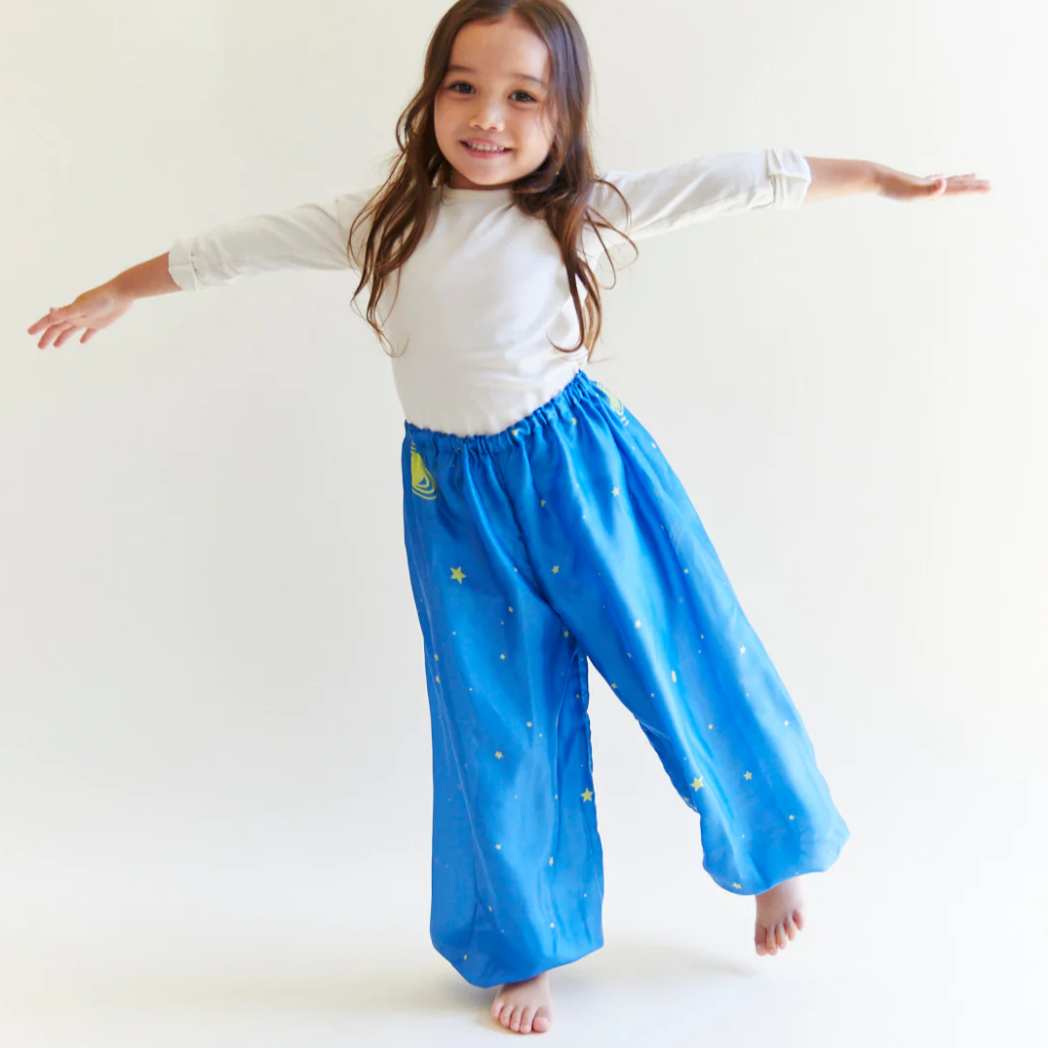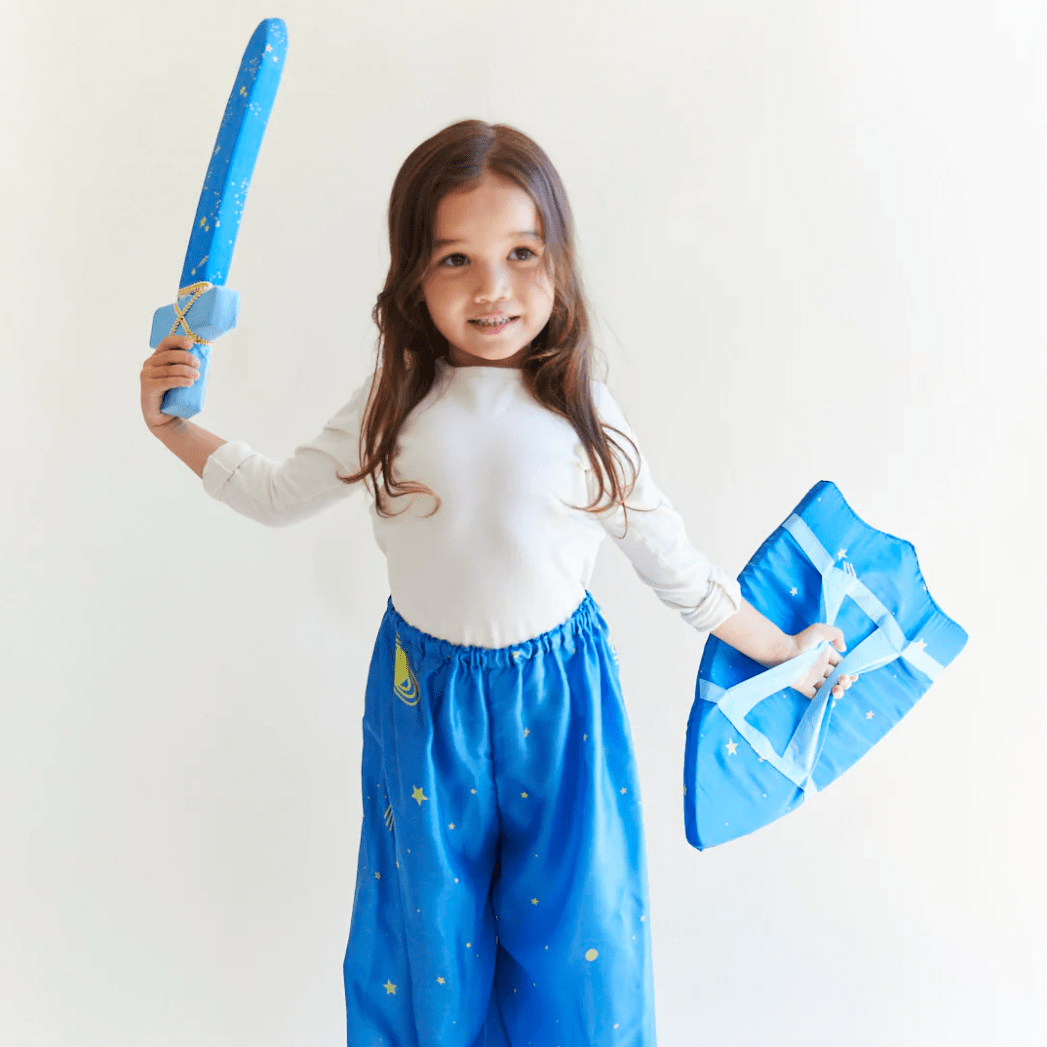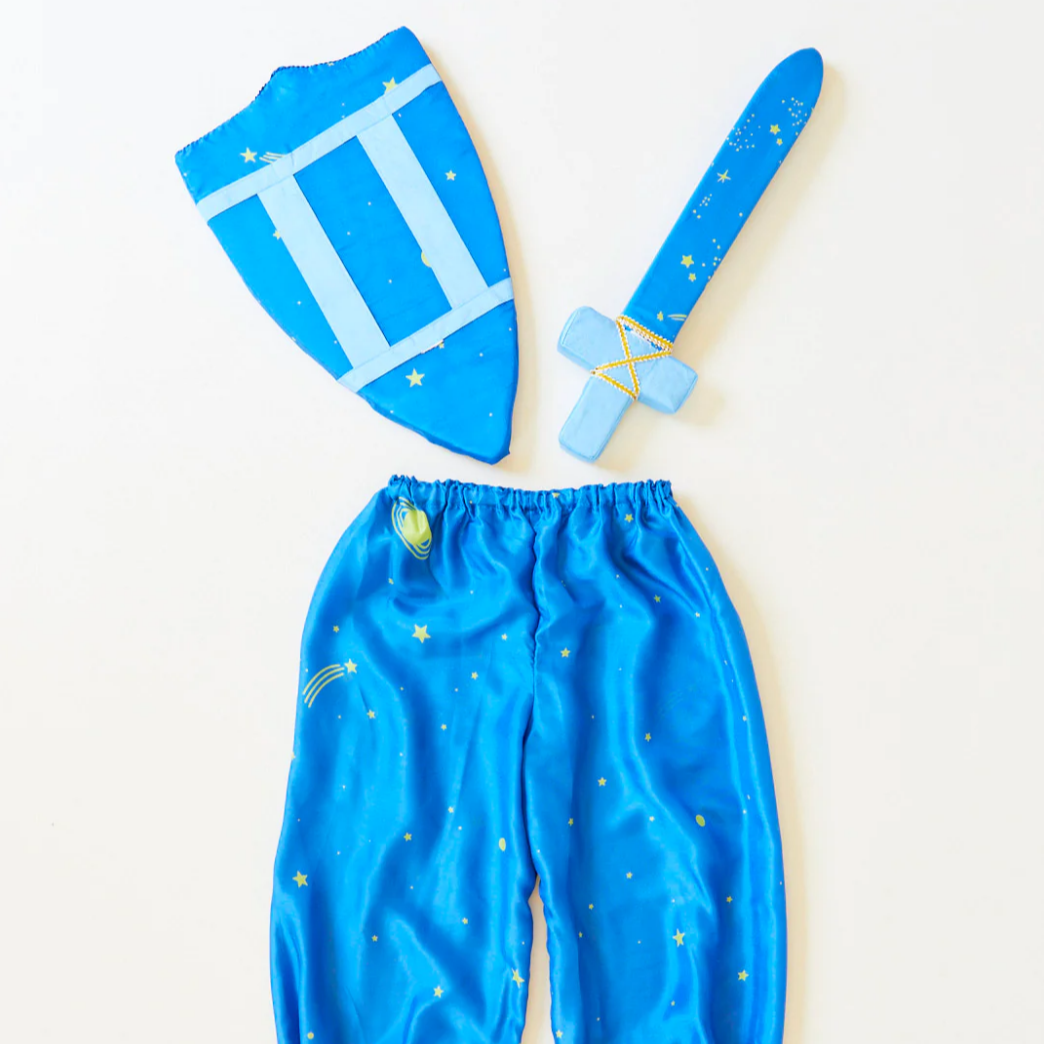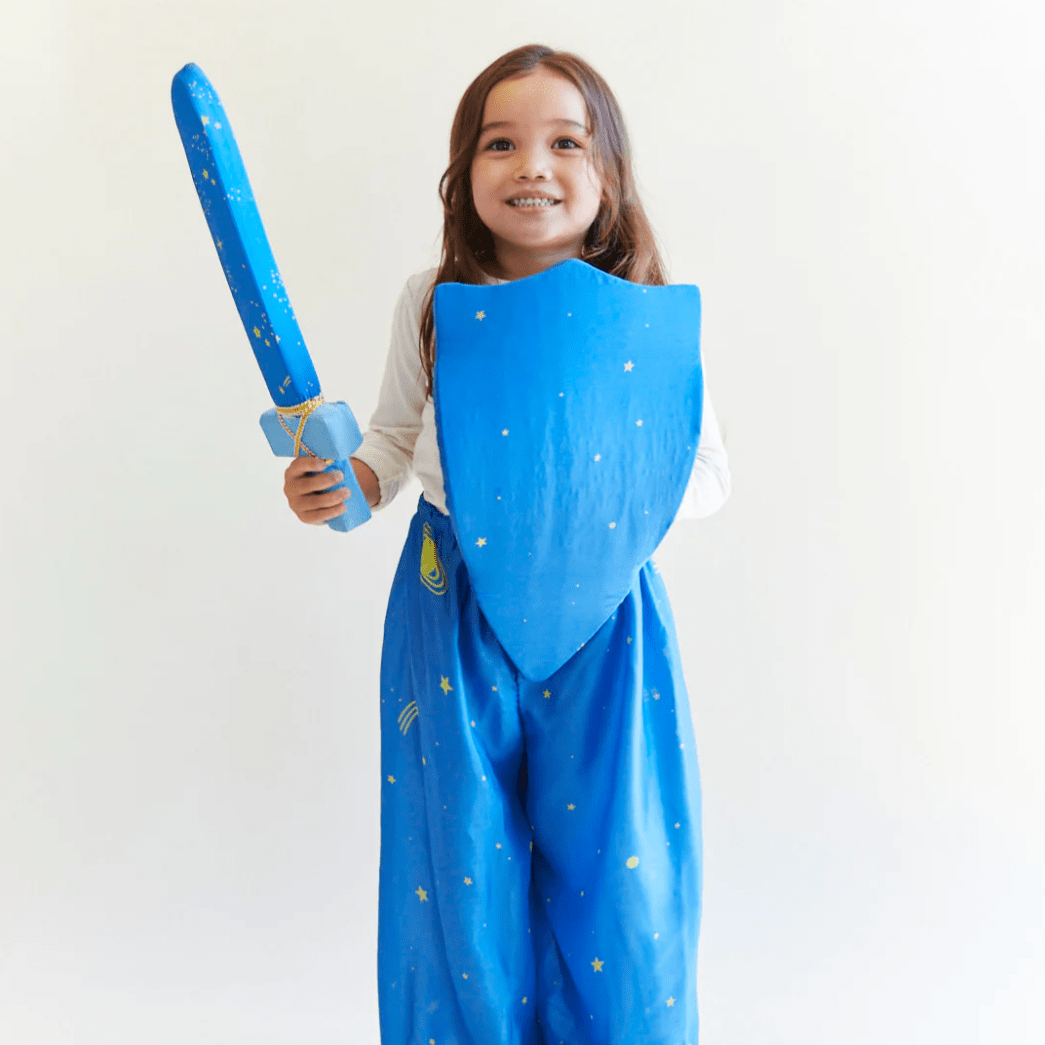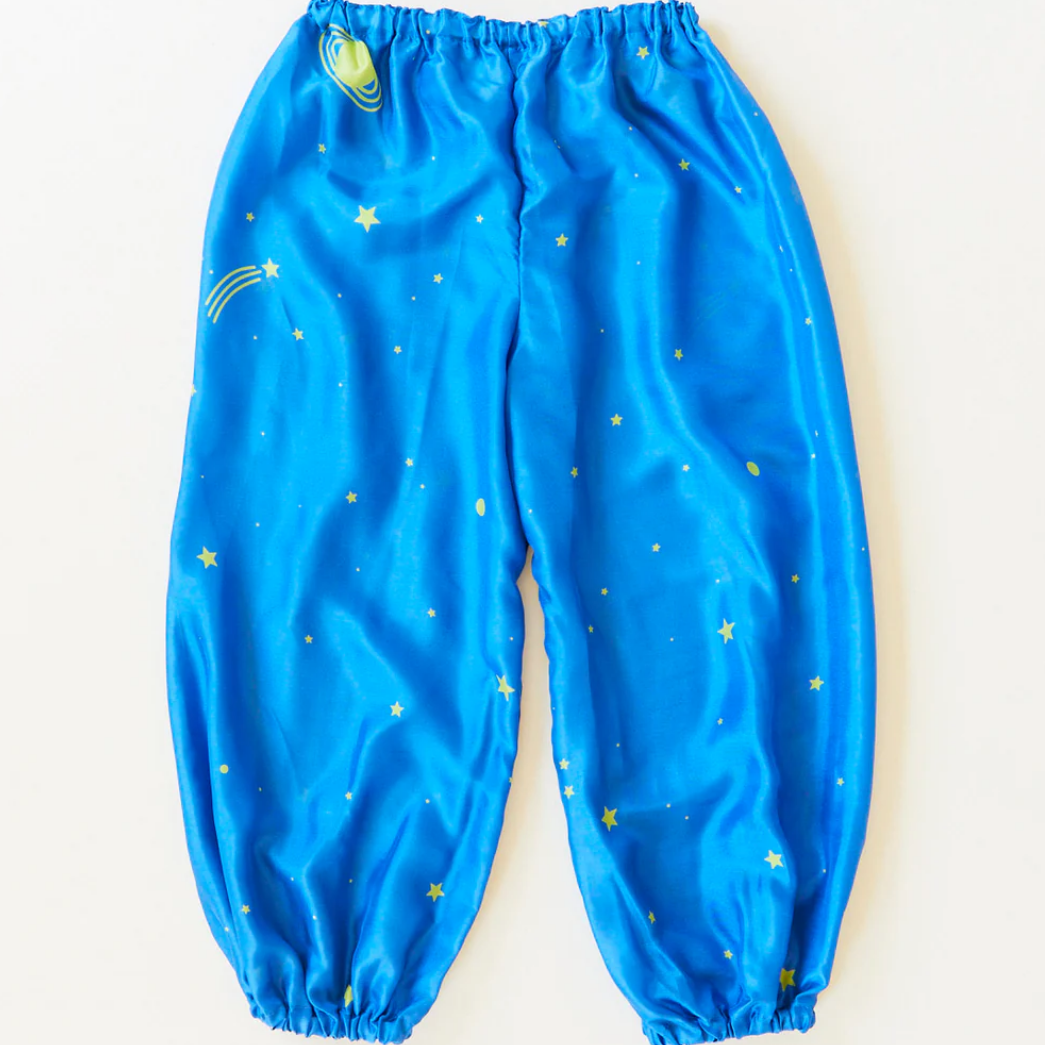 100% Silk Genie Pants (Starry Night) by Sarah's Silks
by Sarah's Silks
This purchase helps provide 1 meal to
Indigenous Canadian children in need. Learn More
Description
Step into a world of enchantment with our Genie Pants in the captivating "Starry Night" design! Crafted from 100% pure mulberry silk, these pants are more than just dress-up attire – they're a portal to imagination and adventure. Adorned with a mesmerizing pattern of stars and planets, these pants are tailor-made for magical escapades and cosmic journeys. Whether your little one dreams of being a genie, a fairy, or embarking on interstellar quests, these Genie Pants will elevate their playtime to new heights.
Why we love Sarah's Silks genie pants (starry night):
Made from 100% pure mulberry silk, offering supreme comfort and luxury.
Exquisite "Starry Night" design featuring stars and planets for endless imaginative play.
Sustainable choice, gentle on both skin and the environment.
Versatile dress-up piece for various imaginative roles – from genies to fairies.
Designed to fit comfortably and accommodate sensitive skin.
Elevate playtime with enchanting and eco-friendly attire that sparks creativity and joy.
Pair with our Reversible Silk Crown, Shield or Sword for a simple and enchanting Halloween or everyday costume!
Features

• Silk Pants measure 27 inches long, and have an elastic waistband that stretches to fit most children ages 3 - 9 years old.


Materials

• Made with 100% sustainably sourced, hand-woven mulberry silk & elastic
• The dyes used to colour the silks are non-toxic, non-hazardous, environmentally friendly and do not contain any heavy metals.


Age/Safety

• Recommended for children 3 years +
• Safety tested by the rigorous standards of the U.S. & E.U.


Care/Cleaning

• All silk pieces can be hand-washed with mild soap and warm water.
• Hang dry, and iron on medium to restore shine

About the Brand

Drawing from the philosophies of Waldorf education and her own childhood of imaginative play, Sarah has been designing Playsilks and other natural, eco-friendly silk and wooden toys for over 28 years! Playsilks and dress-up items offer children endless opportunities to use their imaginations through play while fostering skills like independence and creativity.

Shipping & Delivery

• FREE shipping over $125
• $12 flat rate shipping across Canada on orders under $125
• $15 flat rate shipping on US orders under $125
• For more information, check out our full Shipping Policy