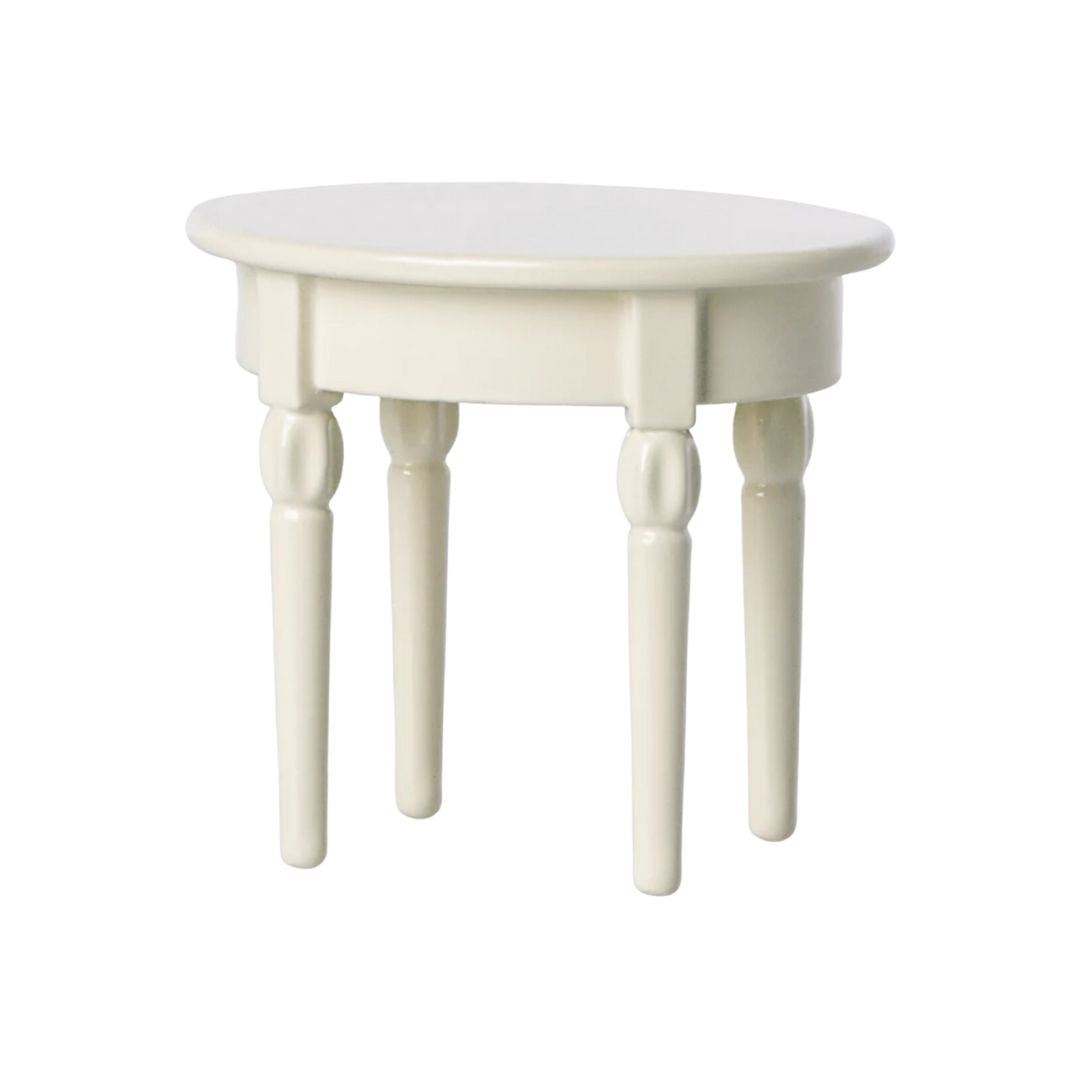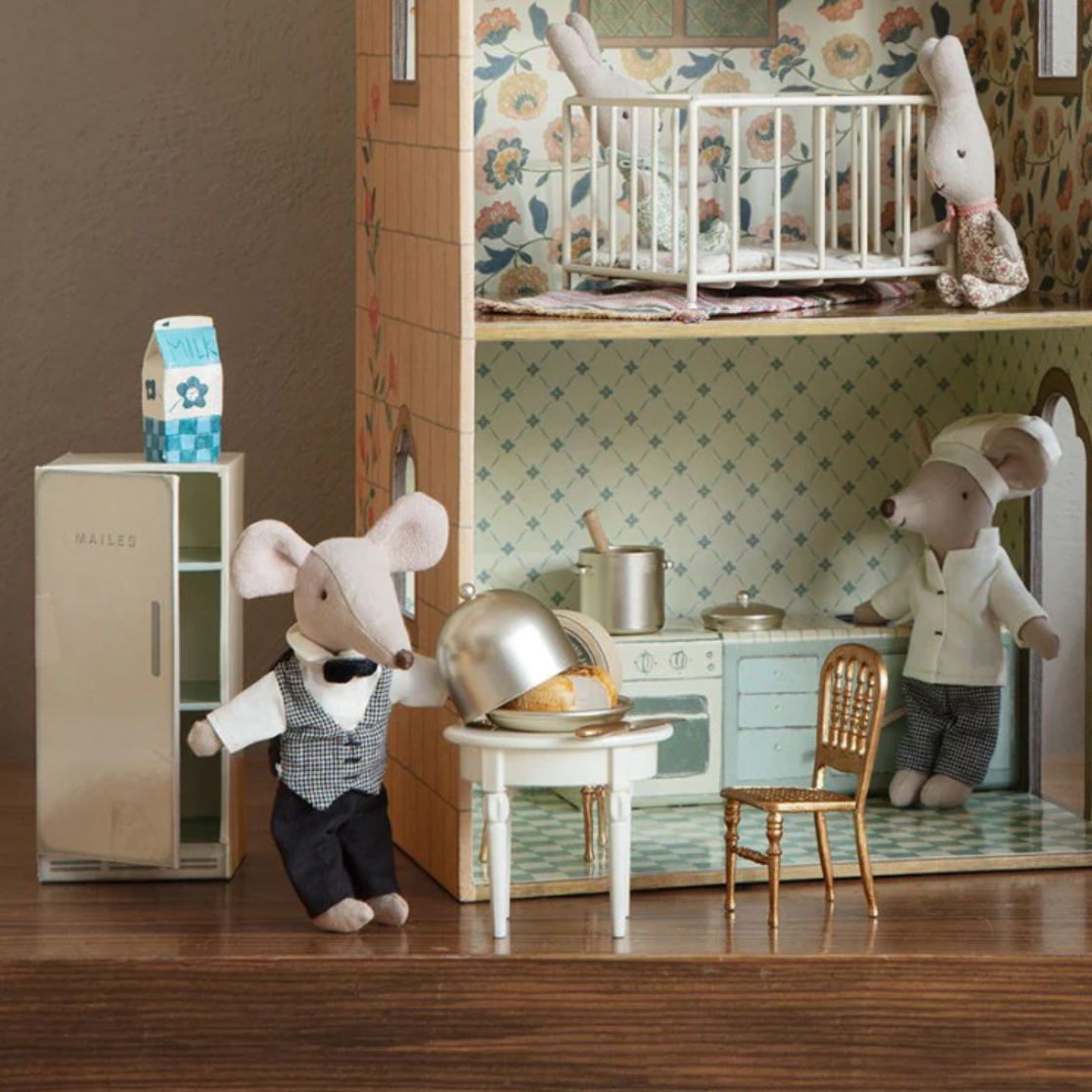 Maileg Side Table - White (Mouse)l
by Maileg
This purchase helps provide 1 meal to
Indigenous Canadian children in need. Learn More
Description
Introducing the Maileg Mouse-Sized Side Table, the perfect addition to your enchanting Maileg world. Crafted with meticulous attention to detail, this unique piece seamlessly blends into the Maileg line of toys and accessories, making it a delightful choice for your little one's imaginative playtime. Whether your mouse friends need a spot to enjoy a cheesy snack or a cozy place to sip tea, this charming side table is the answer.

Why we love the Maileg Side Table (Mouse):
Perfectly Designed: This mouse-sized side table is thoughtfully crafted to complement your Maileg Mouse Castle or Mouse Hole Farmhouse, adding an extra touch of elegance to your playtime adventures.
Versatile and Coordinated: Pair it with other furniture pieces from this collection, especially our dining table, to create a cohesive and stylish miniature world for your Maileg mice.
Enhance your Maileg playtime with this mouse-sized side table, where every moment becomes a cherished memory.
Features

• Size: Mouse
• Measures 2x2"


Materials

Age/Safety

• Suitable for ages 3 years+

Care/Cleaning

About the Brand

Maileg, (pronounced My-Lye) is a beloved Danish brand celebrated for crafting enchanting handcrafted toys that ignite the magic of playtime. From charming mice in cozy matchbox homes to fluffy bunnies dressed for endless adventures, Maileg toys bring imagination and creativity to life in every child.

Maileg's heritage is steeped in generations of Danish craftsmanship. With a nod to old fashioned Scandinavian and French looks, these toys are timeless. The beauty is in the details – from hand-knit dresses to hand-stitched eyes, Maileg's toys are lovingly crafted, embracing the values of quality and tradition.

Beyond its delightful charm, Maileg's creations are collector's items meant to be cherished for generations. Each piece is crafted with care and only available for a limited time, ensuring that it becomes a treasured keepsake passed down through the years.

Explore Maileg, where the ordinary becomes extraordinary!

Shipping & Delivery

• FREE shipping over $150
• $12 flat rate shipping across Canada on orders under $150
• $15 flat rate shipping on US orders under $150
• For more information, check out our full Shipping Policy