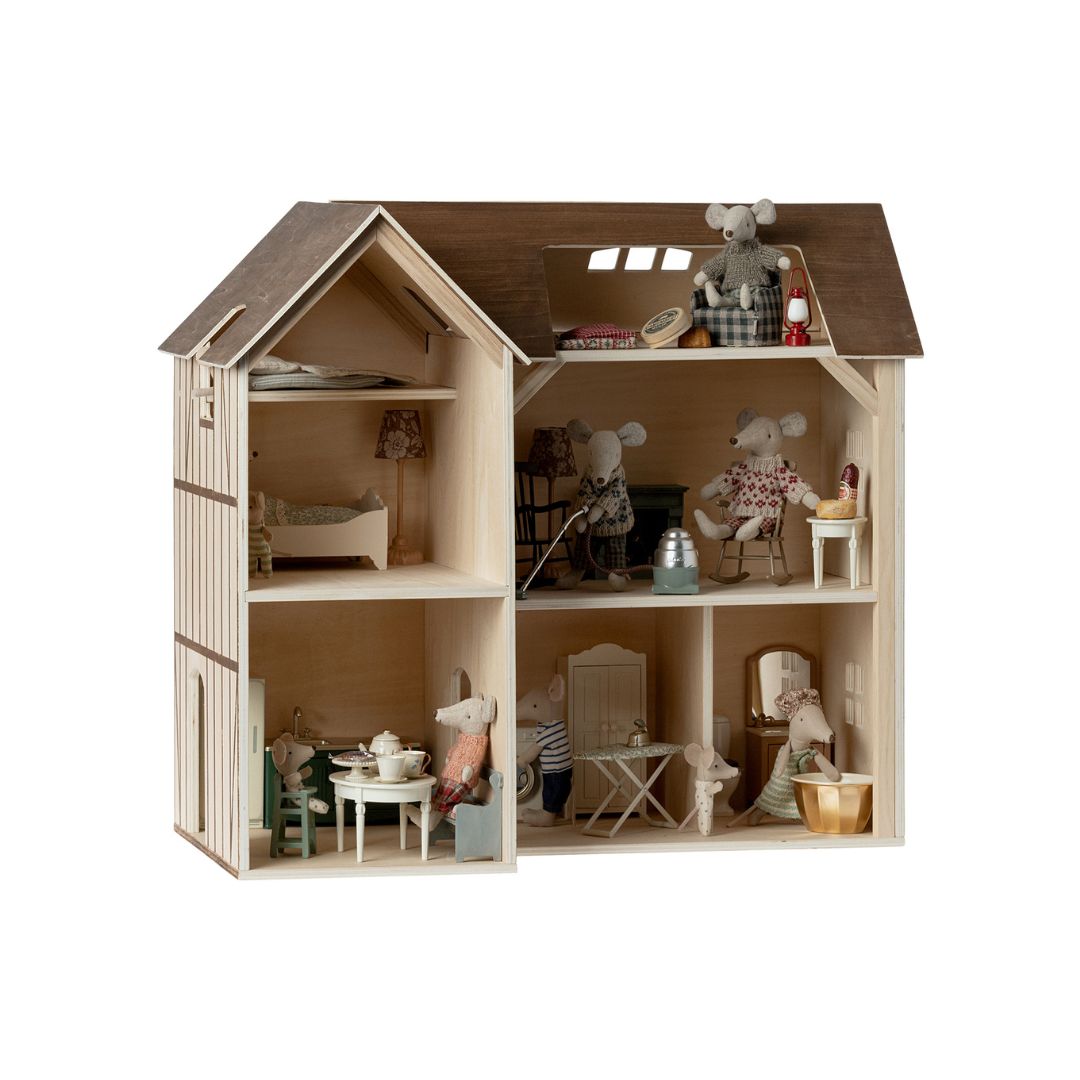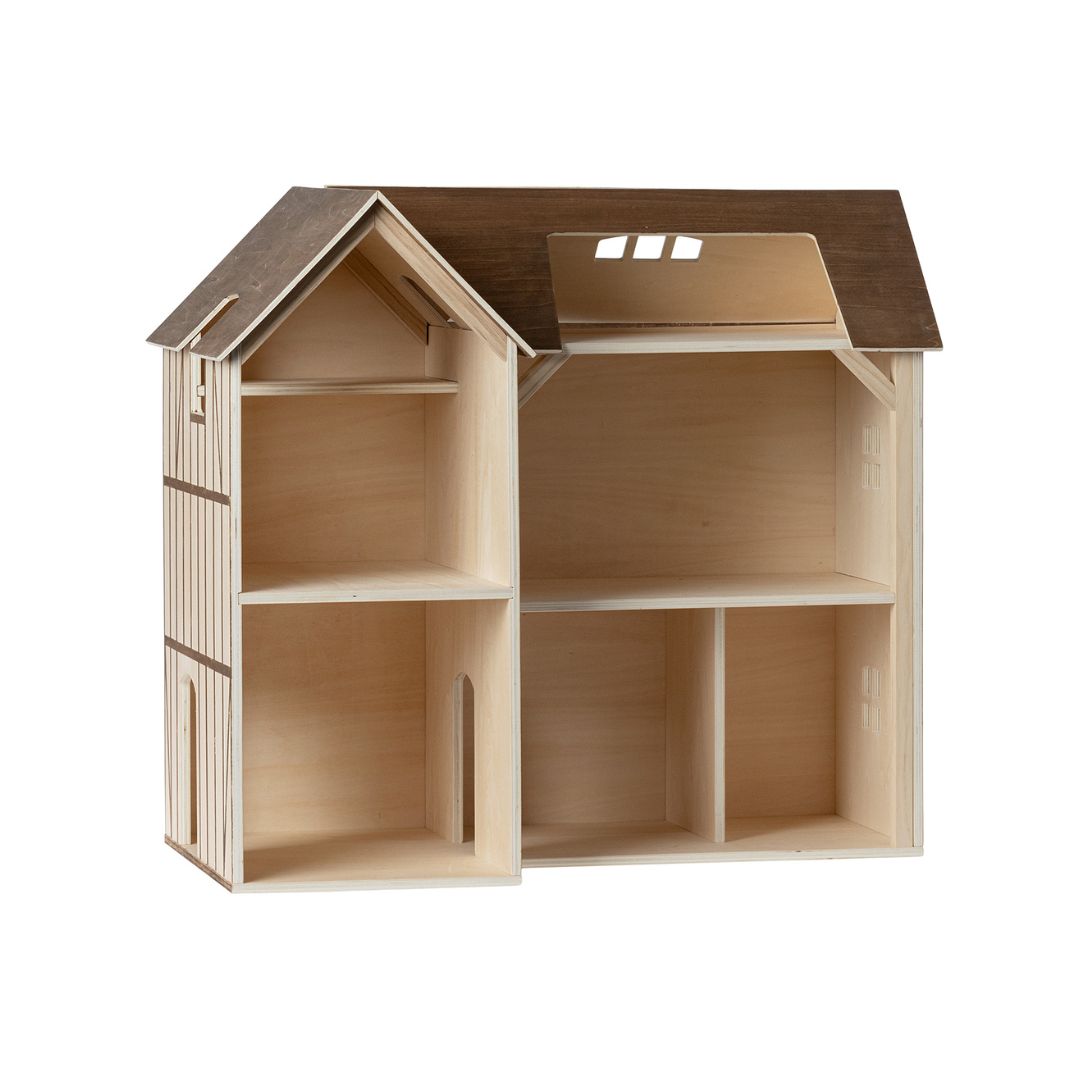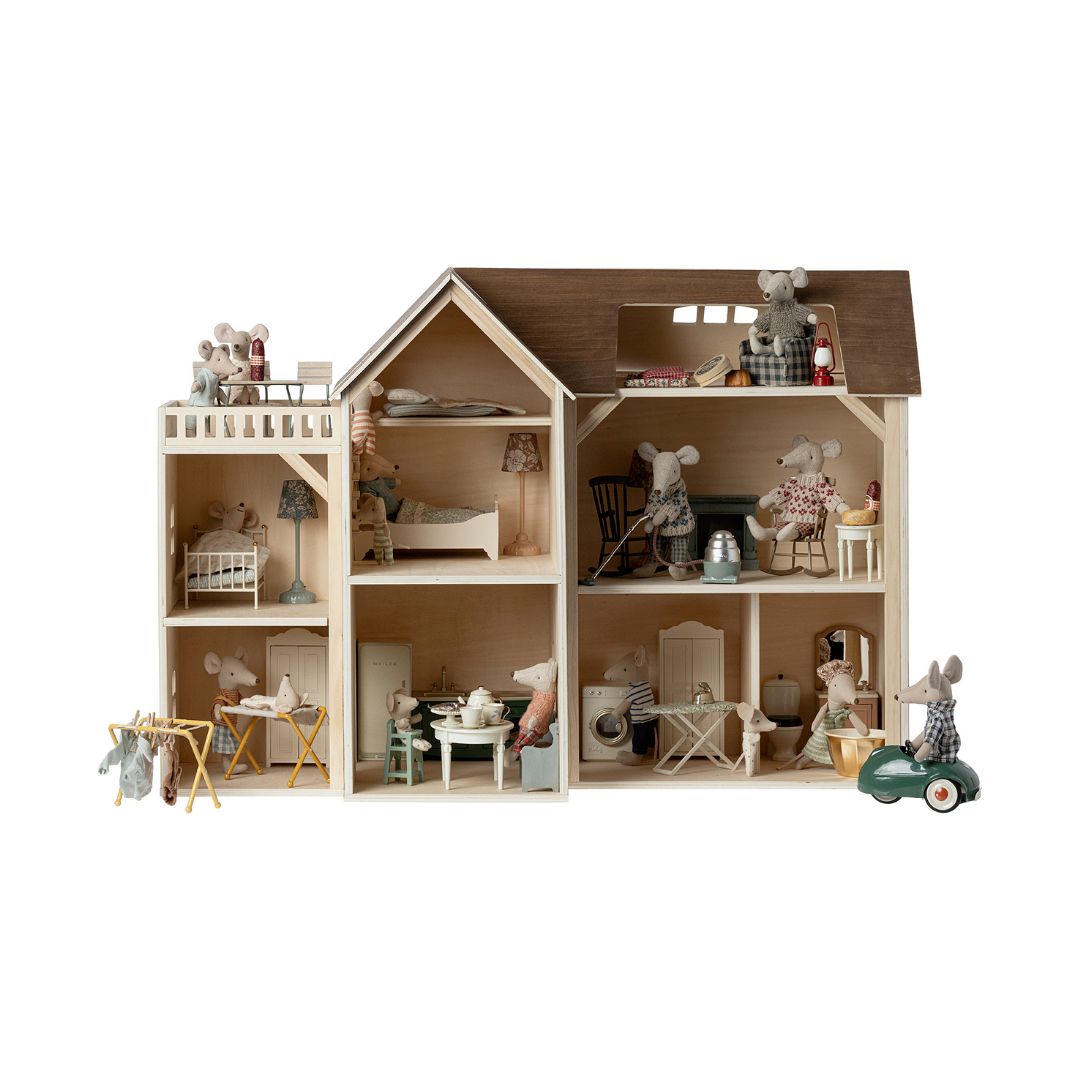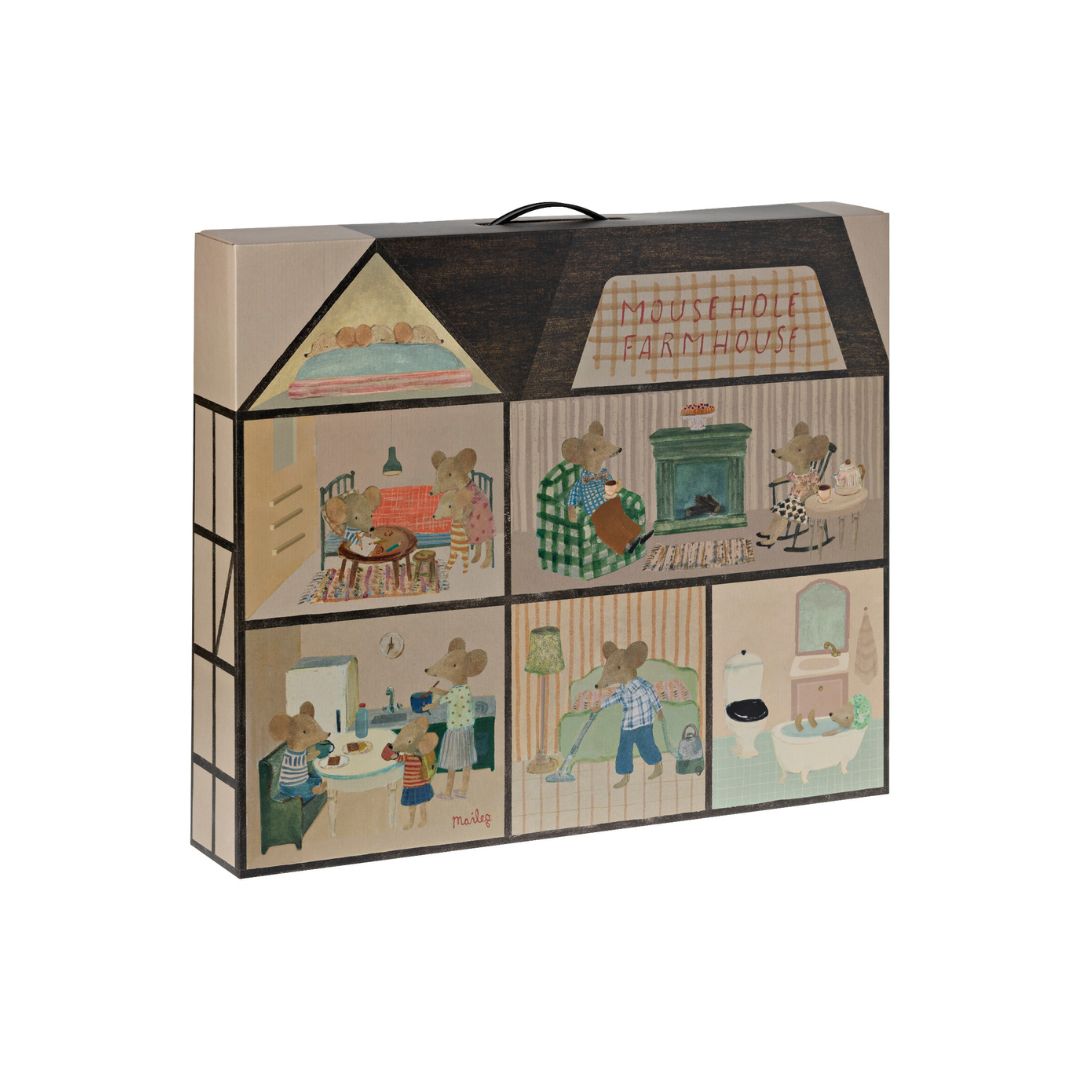 PRE-ORDER Maileg Mouse Hole Farmhouse
by Maileg
This purchase helps provide 9 meals to
Indigenous Canadian children in need. Learn More
Description
**This is a PRE-ORDER for the Maileg Mouse Hole Farmhouse. Estimated Delivery: 2nd week of December** 
Welcome to the enchanting world of Maileg's Mouse Hole Farmhouse, where tiny dreams come to life in a big way. This delightful dollhouse, meticulously crafted to be the perfect abode for your Maileg mouse family, invites you and your little ones into a realm of whimsy and wonder. Each room in the farmhouse is a blank canvas, waiting to be adorned with your favourite mouse-sized furniture and accessories. The charming design, complete with cozy nooks and imaginative details, makes the Mouse Hole Farmhouse a magical place where stories unfold and adventures begin. Whether hosting a mouse family tea party or tucking your tiny friends into bed, this farmhouse turns every play session into a heartwarming tale.
Pair it with the Mouse House Annex for some extra living space for your mice family!
Why we love the Maileg Mouse Hole Farmhouse:
Inspires Creativity: Perfect for imaginative storytelling and role-playing.
Expandable Fun: Includes a bonus room for additional play space.
High-Quality Craftsmanship: Durably made for long-lasting play.
Interactive Features: Encourages hands-on play and fine motor skill development.
Charming Aesthetics: Beautifully designed to complement Maileg's mouse and furniture collections.
Let the Mouse Hole Farmhouse by Maileg be the cornerstone of your child's imaginative world, where every day is a new adventure and every room tells a story.
Features

• Size: Mouse
• Height: 22.24 in.
• Width: 24.8 in.

Materials

Age/Safety

• Suitable for ages 3 years+

Care/Cleaning

About the Brand

Maileg, (pronounced My-Lye) is a beloved Danish brand celebrated for crafting enchanting handcrafted toys that ignite the magic of playtime. From charming mice in cozy matchbox homes to fluffy bunnies dressed for endless adventures, Maileg toys bring imagination and creativity to life in every child.

Maileg's heritage is steeped in generations of Danish craftsmanship. With a nod to old fashioned Scandinavian and French looks, these toys are timeless. The beauty is in the details – from hand-knit dresses to hand-stitched eyes, Maileg's toys are lovingly crafted, embracing the values of quality and tradition.

Beyond its delightful charm, Maileg's creations are collector's items meant to be cherished for generations. Each piece is crafted with care and only available for a limited time, ensuring that it becomes a treasured keepsake passed down through the years.

Explore Maileg, where the ordinary becomes extraordinary!

Shipping & Delivery

• FREE shipping over $150
• $12 flat rate shipping across Canada on orders under $150
• $15 flat rate shipping on US orders under $150
• For more information, check out our full Shipping Policy