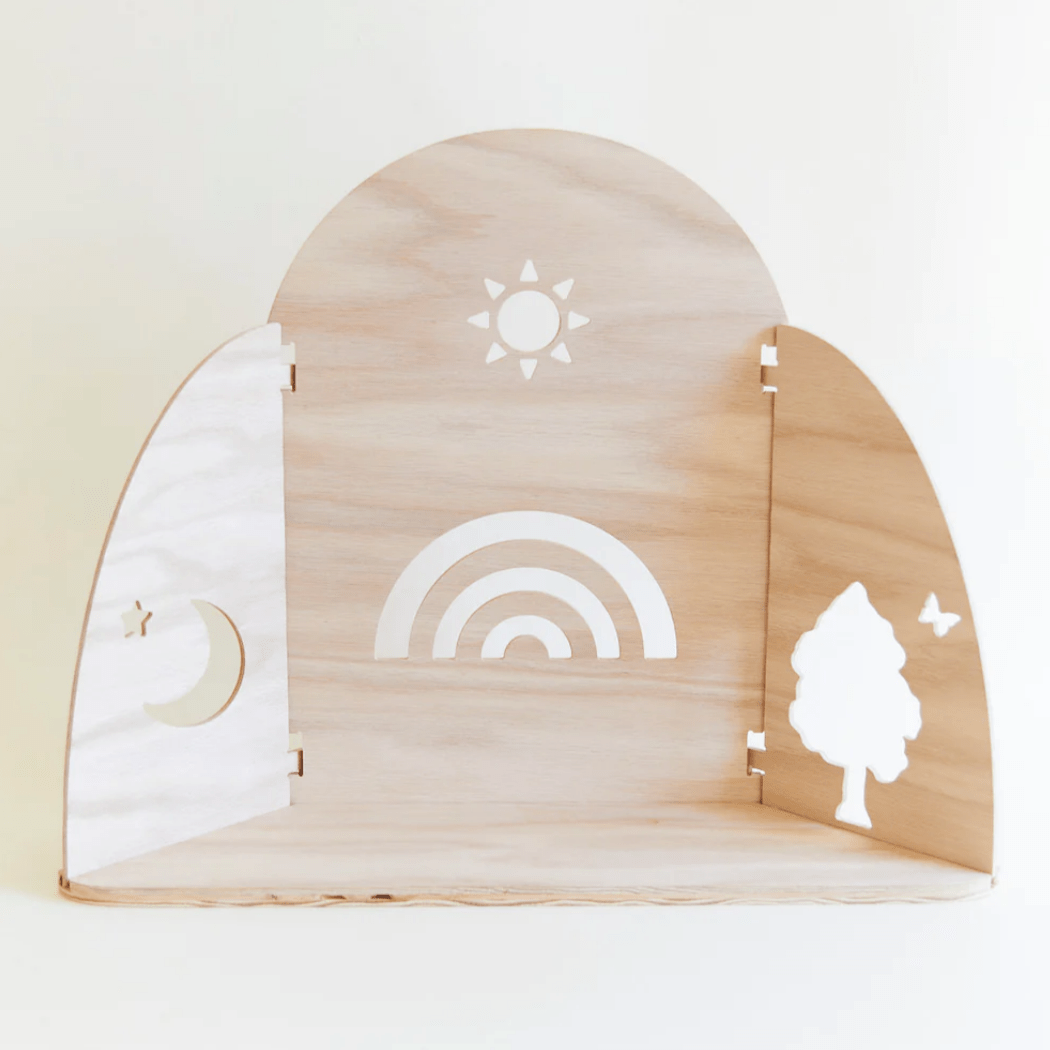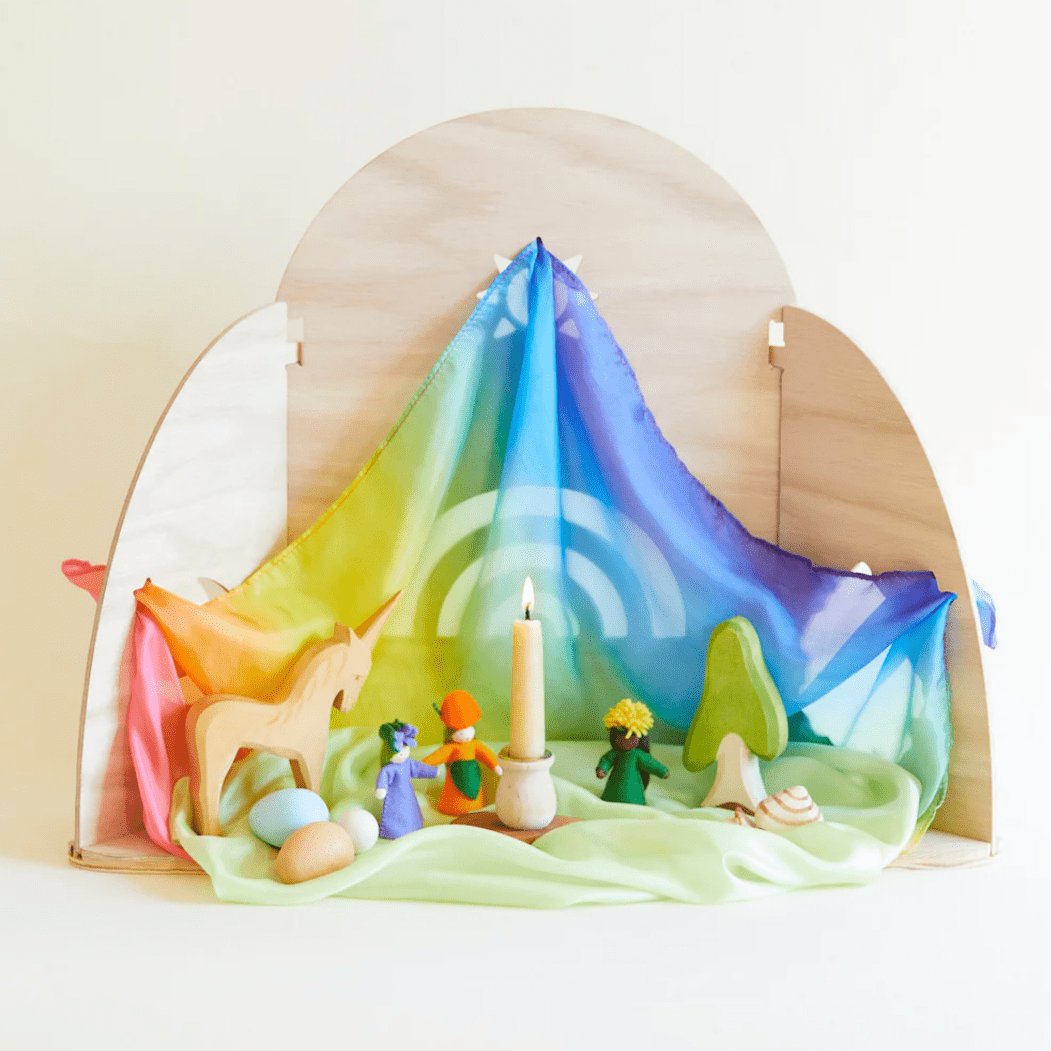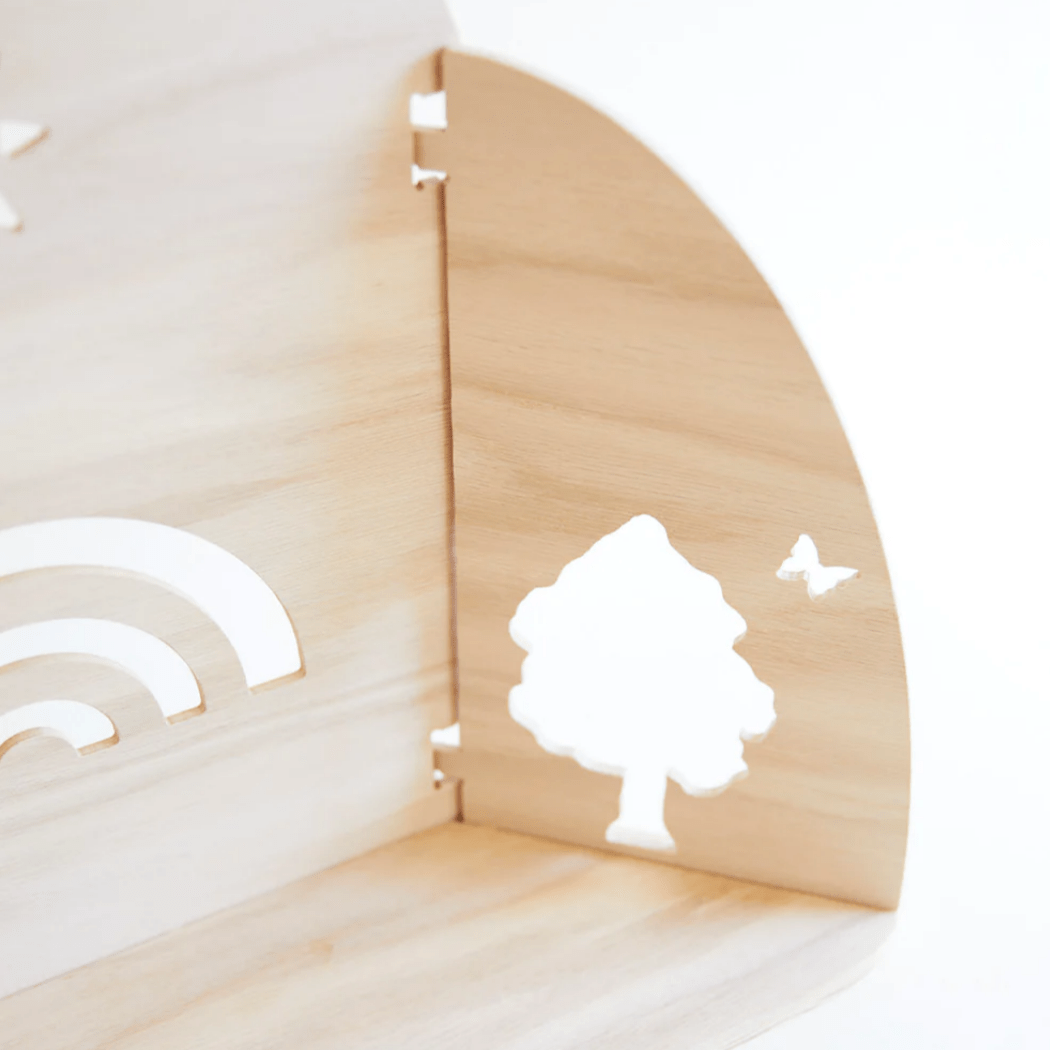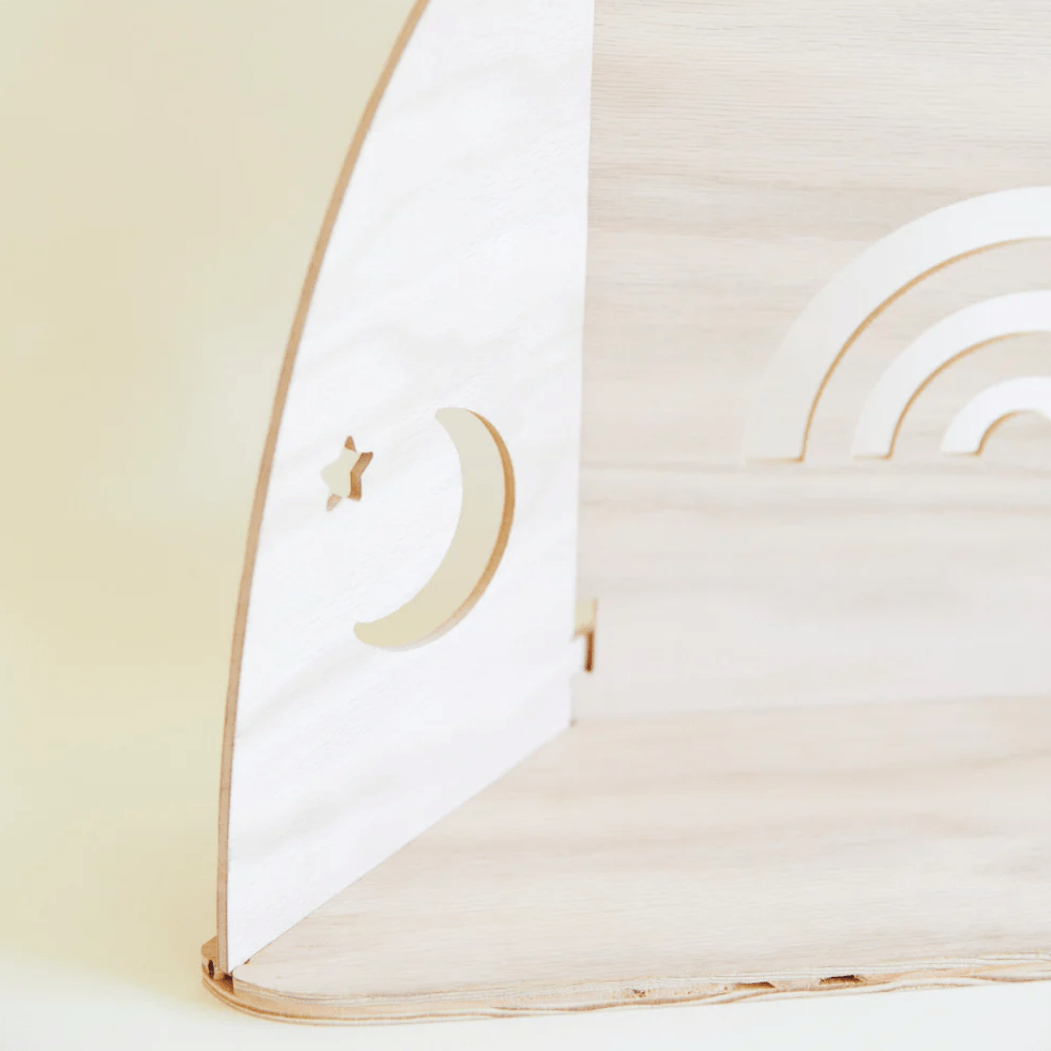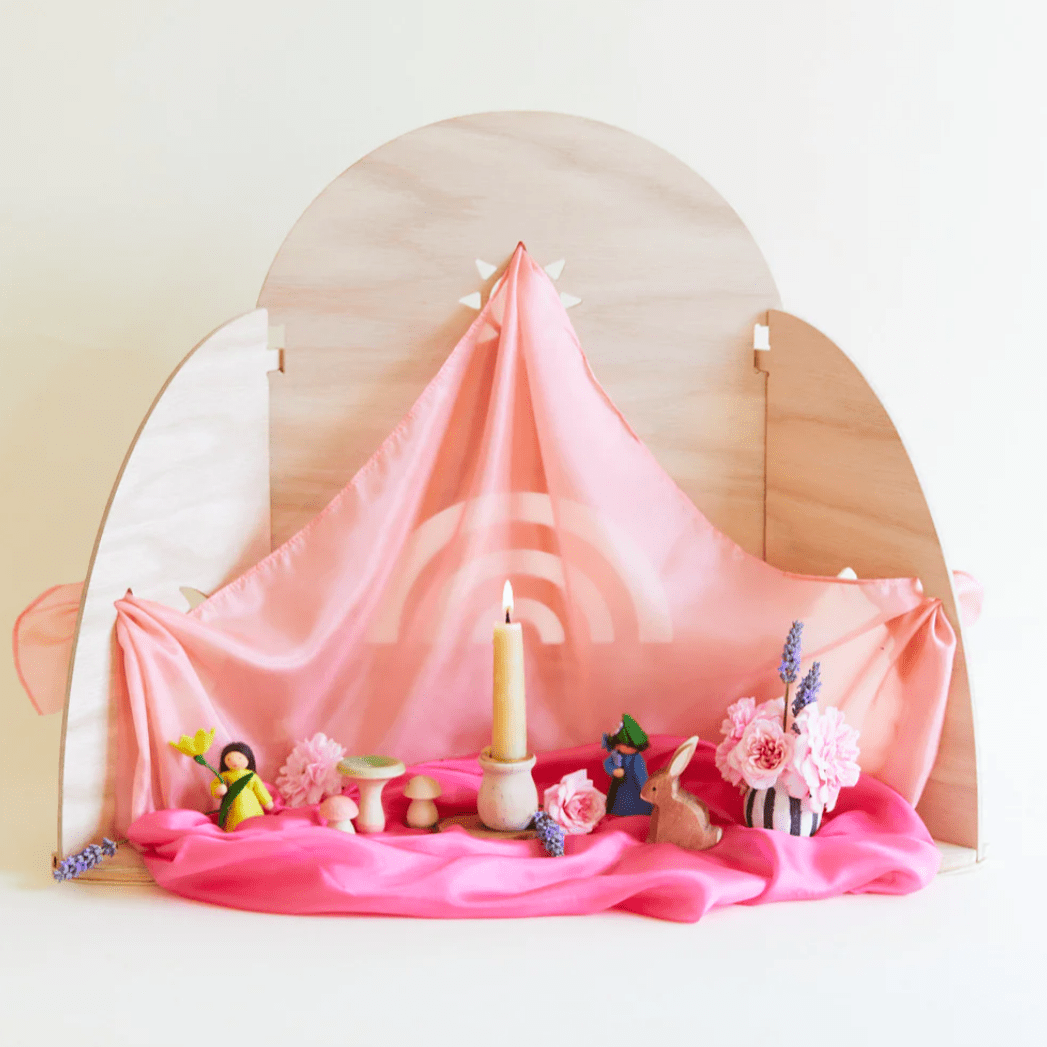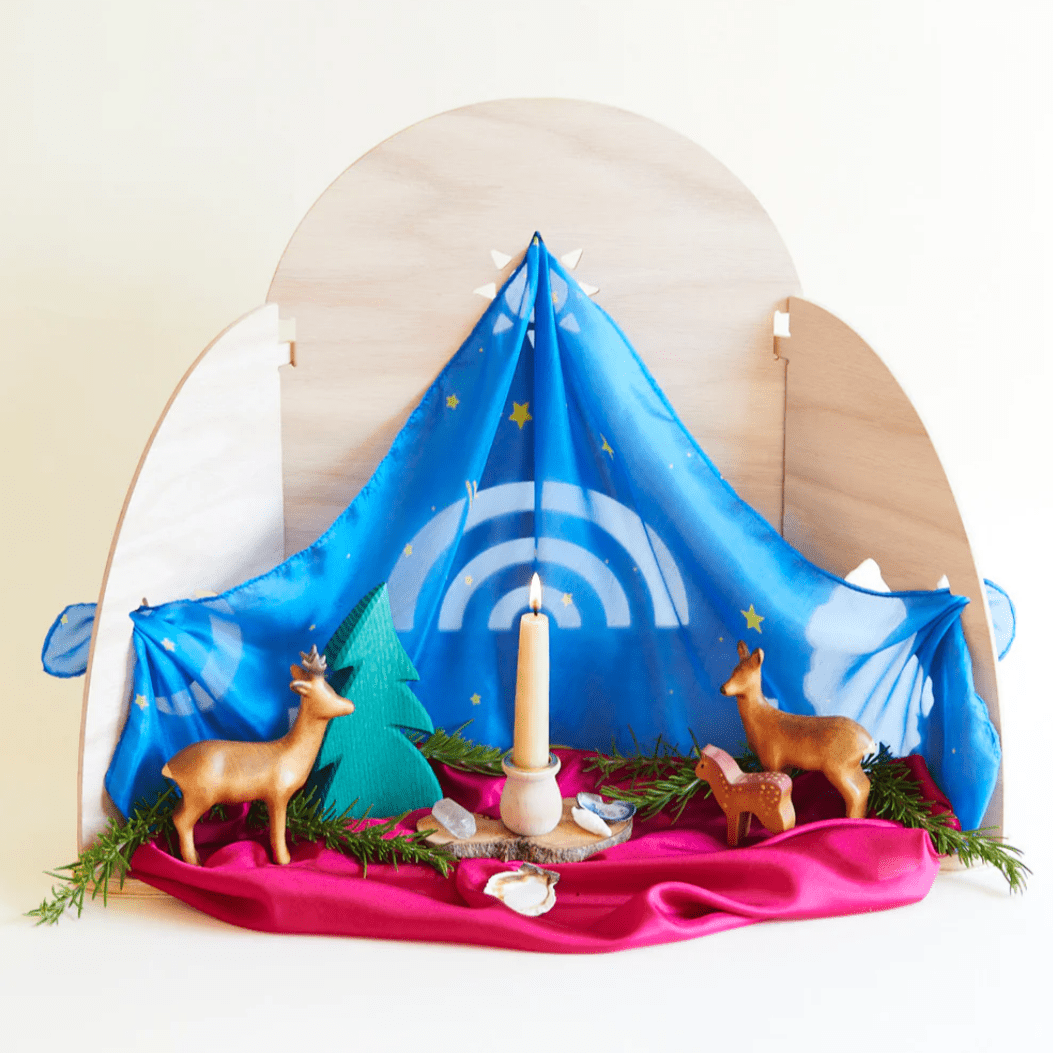 Waldorf Nature Table Display by Sarah's Silks
by Sarah's Silks
This purchase helps provide 2 meals to
Indigenous Canadian children in need. Learn More
Description
Introducing our enchanting Waldorf Nature Table Display, a gateway to the wonders of the natural world for children of all ages. Crafted with love and care, this unique piece holds a special place in Waldorf education, inviting little ones to embark on a journey of exploration, imagination, and connection with nature. With its exquisite design and versatile features, our Nature Table Display is the perfect addition to any home or classroom, creating a magical space for children to engage in open-ended play and discover the beauty that surrounds them.
Benefits of the Waldorf Nature Table Display:
Encourages imaginative play: Inspires children to create their own small world scenes using natural materials and figures.
Promotes nature connection: Provides a focal point for exploring and appreciating the wonders of the natural world.
Enhances sensory development: Offers a tactile and visual experience with its wooden elements and earthy colours.
Fosters storytelling and language skills: Sparks storytelling and conversation as children bring their nature scenes to life.
Cultivates mindfulness: Encourages calmness and presence as children engage with the soothing and peaceful nature-inspired display.
Supports holistic development: Nurtures creativity, fine motor skills, and cognitive abilities through open-ended play.
Let the Waldorf Nature Table Display be a gateway to a world of imagination and connection with nature. Watch as your little ones' eyes light up with wonder and curiosity, as they explore the beauty and magic that unfolds before them.
Pairs beautifully with our  Mini Playsilks.
Made in California, USA by Sarah's Siks. 
Features

• Easy out of the box set up, all pieces fit together seamlessly - no tools or hardware required!
• Measurements: 21 inches wide, 16.5 inches tall, 7 inch base that extends outwards


Materials

• Made from veneer core and Red Oak MDF - safe for children

Age/Safety

• Recommended for children 3 years +
• Safety tested by the rigorous standards of the U.S. & E.U.


About the Brand

Drawing from the philosophies of Waldorf education and her own childhood of imaginative play, Sarah has been designing Playsilks and other natural, eco-friendly silk and wooden toys for over 28 years! Playsilks and dress-up items offer children endless opportunities to use their imaginations through play while fostering skills like independence and creativity.

Shipping & Delivery

• FREE shipping over $125
• $12 flat rate shipping across Canada on orders under $125
• $15 flat rate shipping on US orders under $125
• For more information, check out our full Shipping Policy