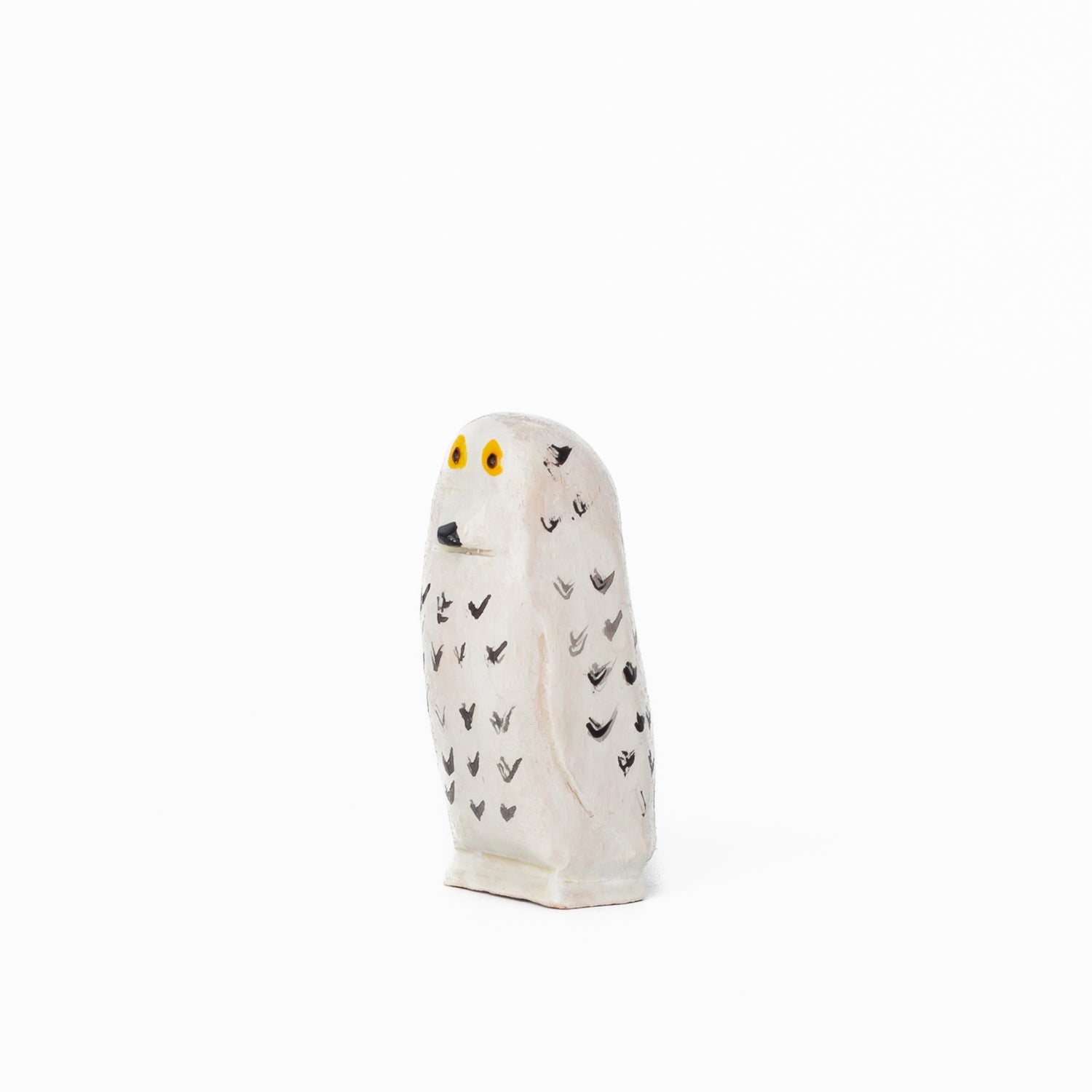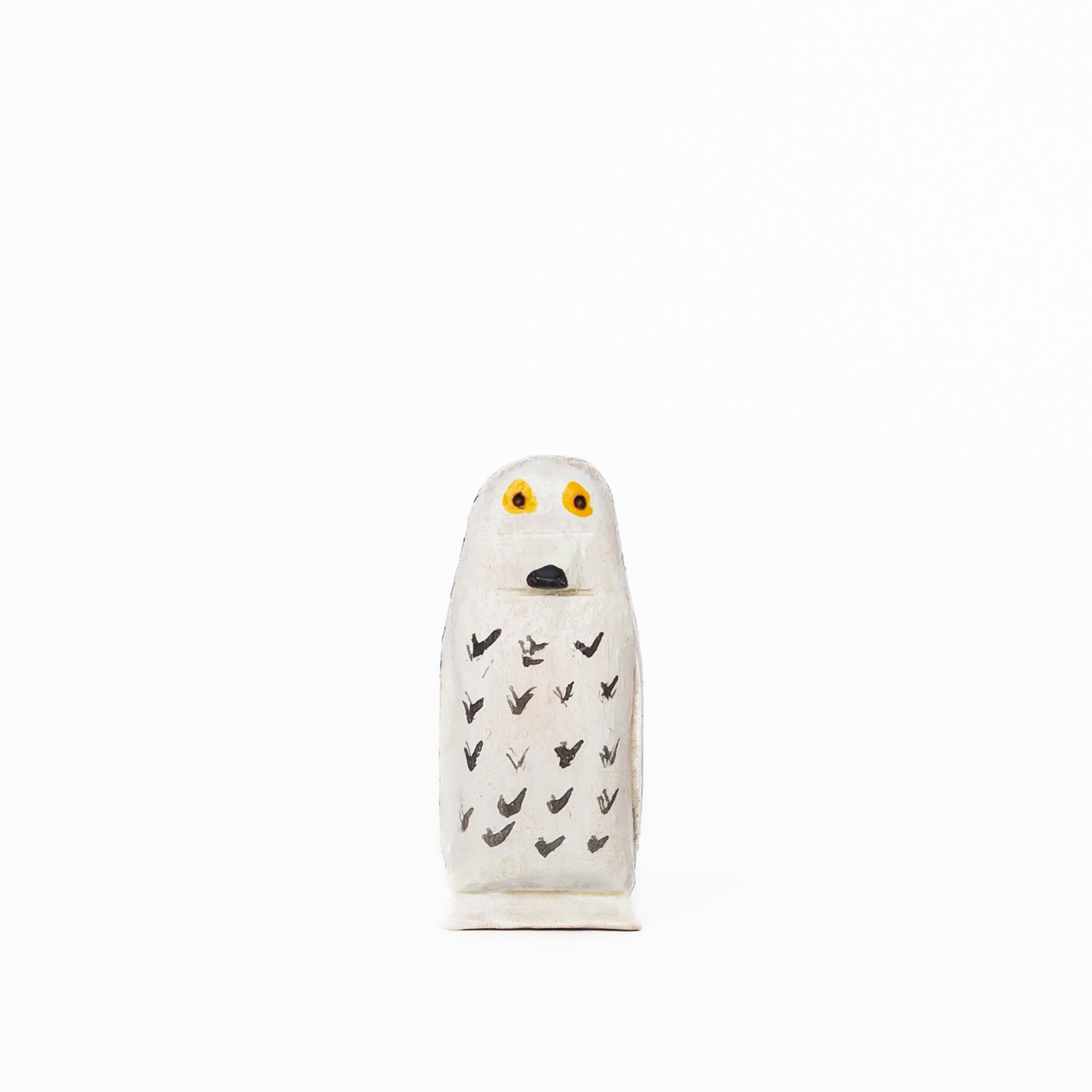 "Seraphina Snowy Owl" Wooden Animal Toy (Handmade in Canada)
by Bumbleberry Toys
This purchase helps provide 1 meal to
Indigenous Canadian children in need. Learn More
Description
Introducing "Seraphina Snowy Owl," the stunningly handcrafted wooden owl from Bumbleberry Toys, ready to soar into your child's world of imagination. Carved from solid Canadian hardwood and brought to life with eco-friendly stains, Seraphina is more than just a toy; she's a symbol of the mystical forest and snowy landscapes. Her captivating eyes are a window to countless adventures, whether perched in a wintry forest or soaring through a child's bedroom. This beautifully painted snowy owl, with its detailed feathers and serene presence, is the perfect companion for both cold weather and forest-themed play, inspiring awe and wonder in every child.
Why we love Seraphina the Snowy Owl:
Eco-Friendly and Safe: Crafted with non-toxic materials.
Handmade Heirloom: Each owl is unique, with a distinct character.
Versatile Play: Ideal for both winter and forest-themed storytelling.
Durable and Timeless: Constructed for lasting play and keepsake quality.
Educational Value: Encourages learning about wildlife and nature.
Handmade with love in Canada by our friends at Bumbleberry Toys. Shop their entire collection of wooden toys here. 

Features

• Seraphina Snowy Owl measures approximately 2 inches long


Materials

• Made of solid, sustainably sourced Canadian hardwood
• Finished with natural, eco-friendly stains & a natural (certified), child-safe sealant

Age/Safety

• Recommended for children 3 years+

About the Brand

Bumbleberry Toys is a Family owned brand from Alberta, Canada. Each toy is hand-designed, carved, sanded and finished using sustainably sourced Canadian hardwoods and certified eco-friendly stains and finishes. Their toys are truly one-of-a-kind heirloom treasures, and we hope you love them as much as we do!

Shipping & Delivery

• FREE shipping over $150
• $12 flat rate shipping across Canada on orders under $150
• $15 flat rate shipping on US orders under $150
• For more information, check out our full Shipping Policy