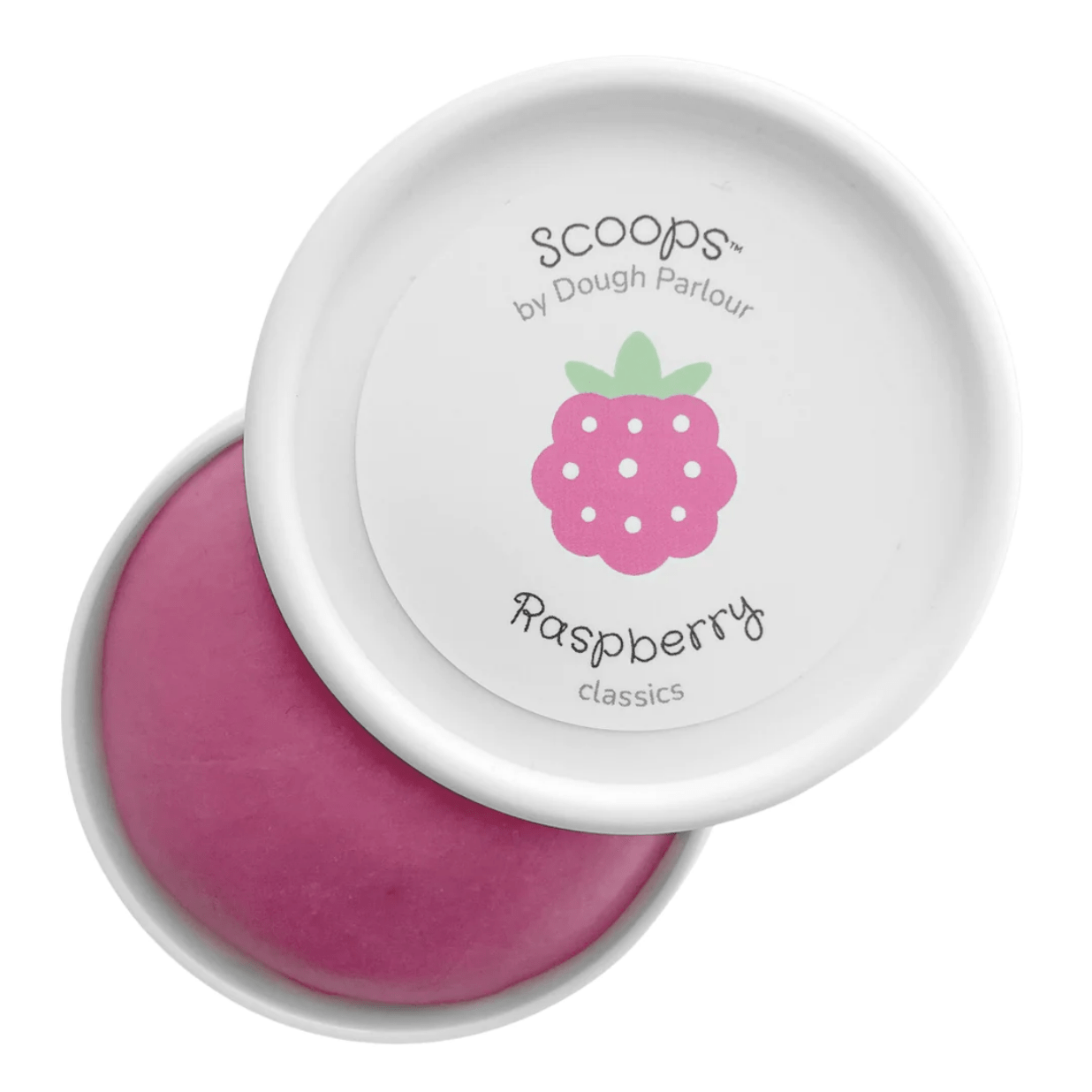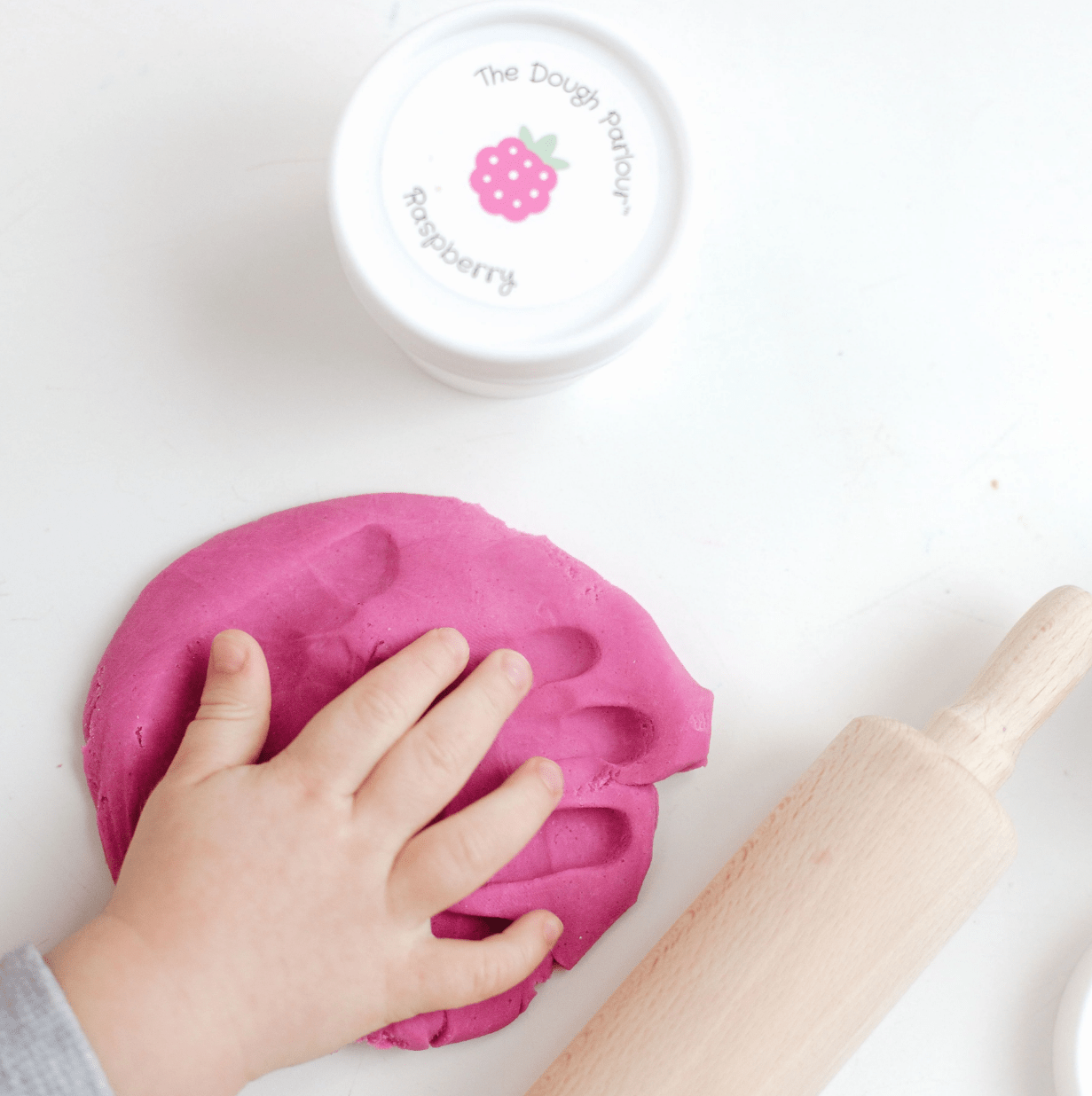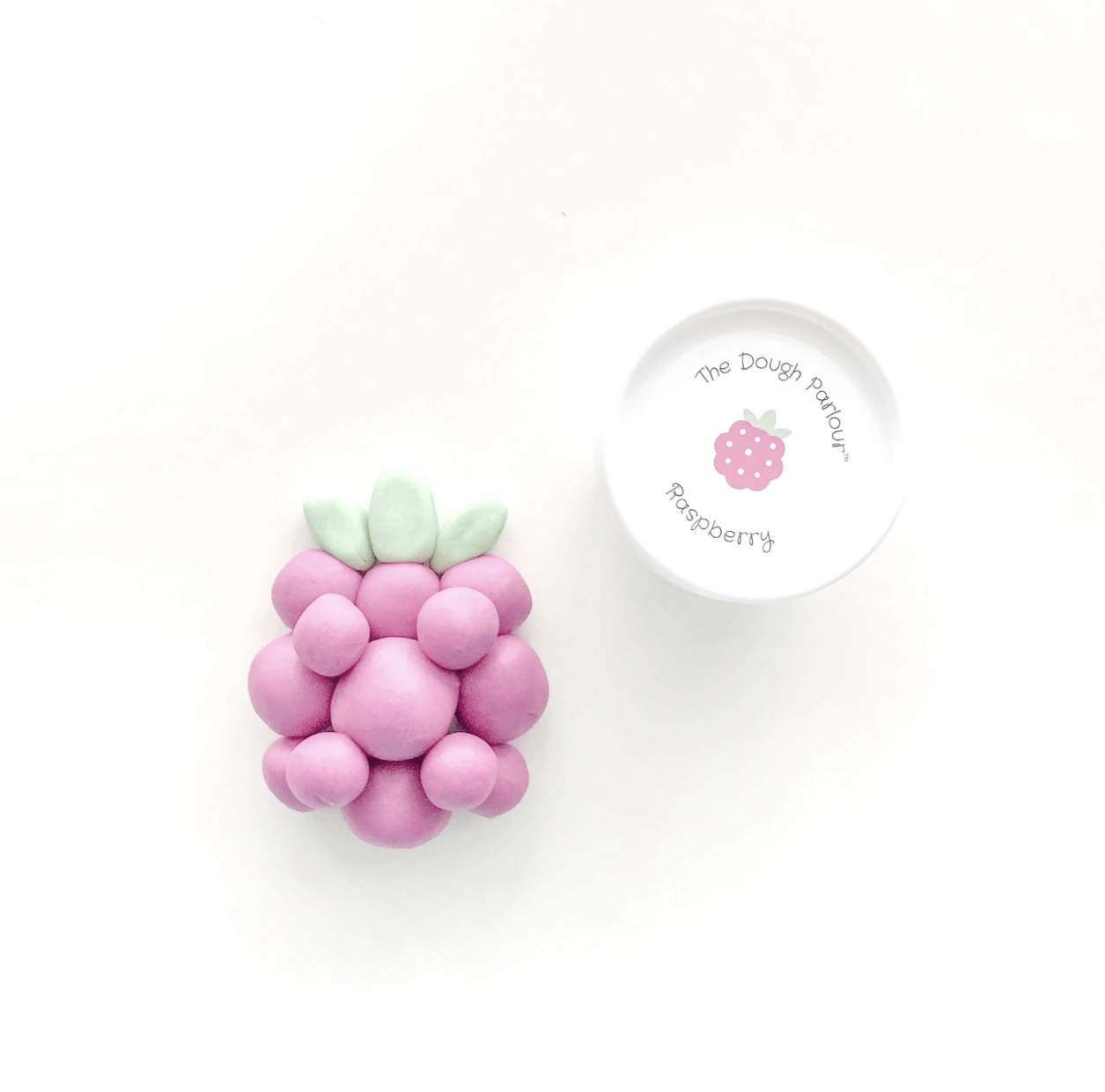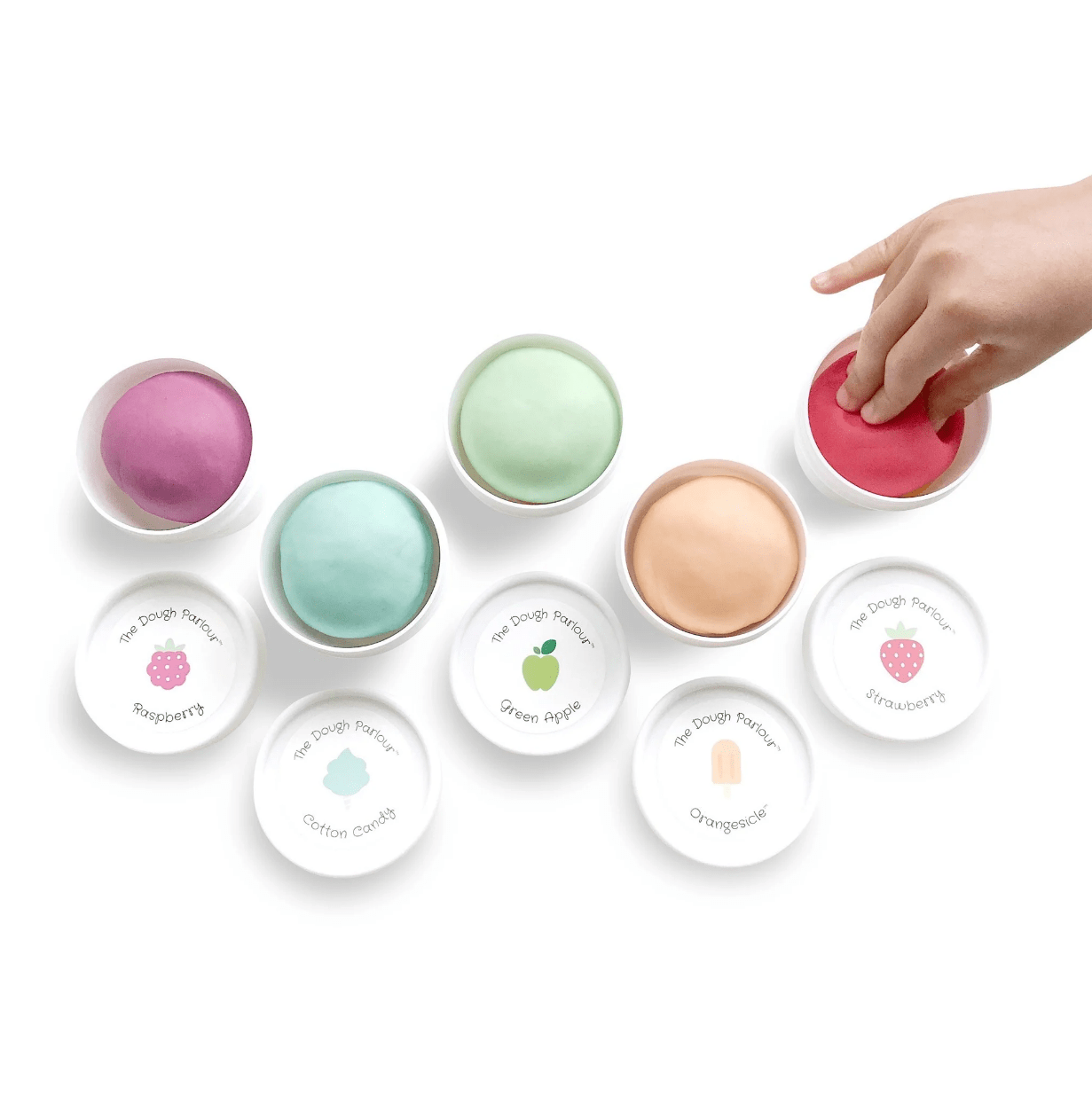 Scoops® Raspberry Scented Dough (Made in Canada)
by Dough Parlour
This purchase helps provide 1 meal to
Indigenous Canadian children in need. Learn More
Description
Immerse yourself in the berry sweetness of our Raspberry Scented Play-Dough! This delightful scent will transport you to a world of Swedish candy bliss, evoking memories of irresistible treats. The vibrant fuchsia color adds a burst of brightness to your playtime.

Crafted with care, our play-dough is made from high-quality ingredients to ensure a safe and enjoyable sensory experience. Let the captivating aroma of raspberries fill the air as you mold, shape, and create with this soft and pliable dough.
Ignite your child's imagination and engage their senses with the sweet and tangy scent of raspberries. Whether they're building, sculpting, or simply enjoying the tactile experience, this play-dough will provide hours of fun-filled entertainment.
Handcrafted in Canada by Dough Parlour.
Features

• Contains 1 tub of Raspberry Dough
• Each BPA-free dough tub contains approx. 4oz (115g) of dough.


Materials

• Made from 100% non-toxic and natural ingredients & 100% food-based colorants
• Dough is biodegradable, compostable and rehydratable (water-based products)


Age/Safety

• Recommended for children 2 years +
• Dough is intended for play and is NOT edible
• Potential allergen: wheat

Care/Cleaning

• After opening: store well-sealed in the refrigerator to optimize shelf life

About the Brand

Canadian mom and Early Childhood Educator, Natalie, discovered something truly magical while teaching her students. Their daily requests for her play dough inspired her to create something extraordinary. Over a span of 10 years, Natalie tirelessly refined her dough recipe, defying expectations to bring you Dough Parlour's incredible line of non-toxic, 100% food-based doughs.

As both a mom and an educator, Natalie prioritizes the well-being of children. That's why she only uses 100% non-toxic ingredients in her dough. Her goal is to optimize play experiences and enhance physical and cognitive development for her students and little ones everywhere.

Natalie recognizes the power of scents on neurophysiology. That's why she infused her dough with delightful and cheerful aromas (yes, they're 100% food-based too!). These scents stimulate their senses, emotions, and memory, creating an even more engaging play experience. Not only is her dough soft and fresh, making it a hit for promoting fine motor skills, but it also provides a positive and calming playtime for children.

Get ready to embark on a sensational and joyful play adventure with Dough Parlour.

Shipping & Delivery

• FREE shipping over $125
• $12 flat rate shipping across Canada on orders under $125
• $15 flat rate shipping on US orders under $125
• For more information, check out our full Shipping Policy