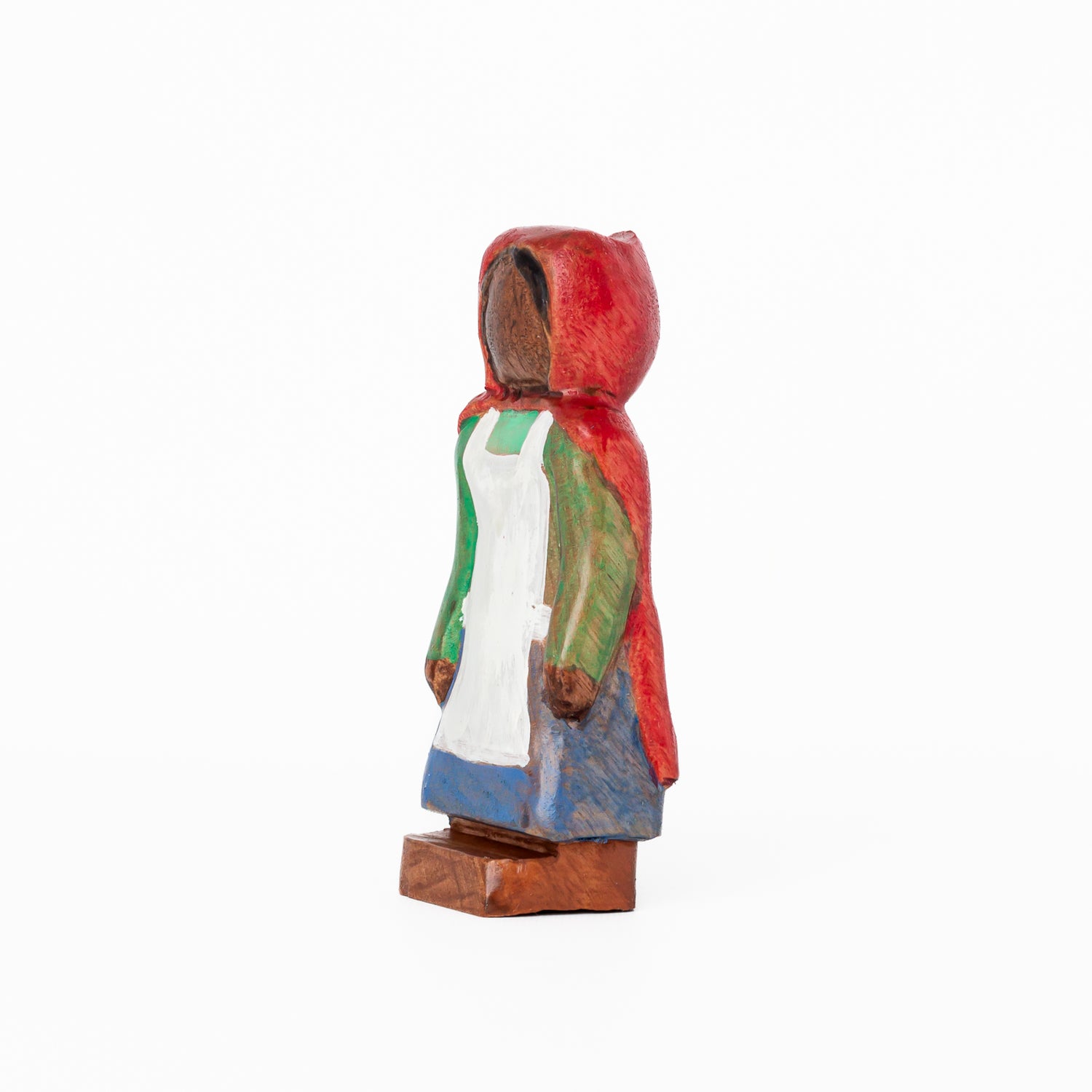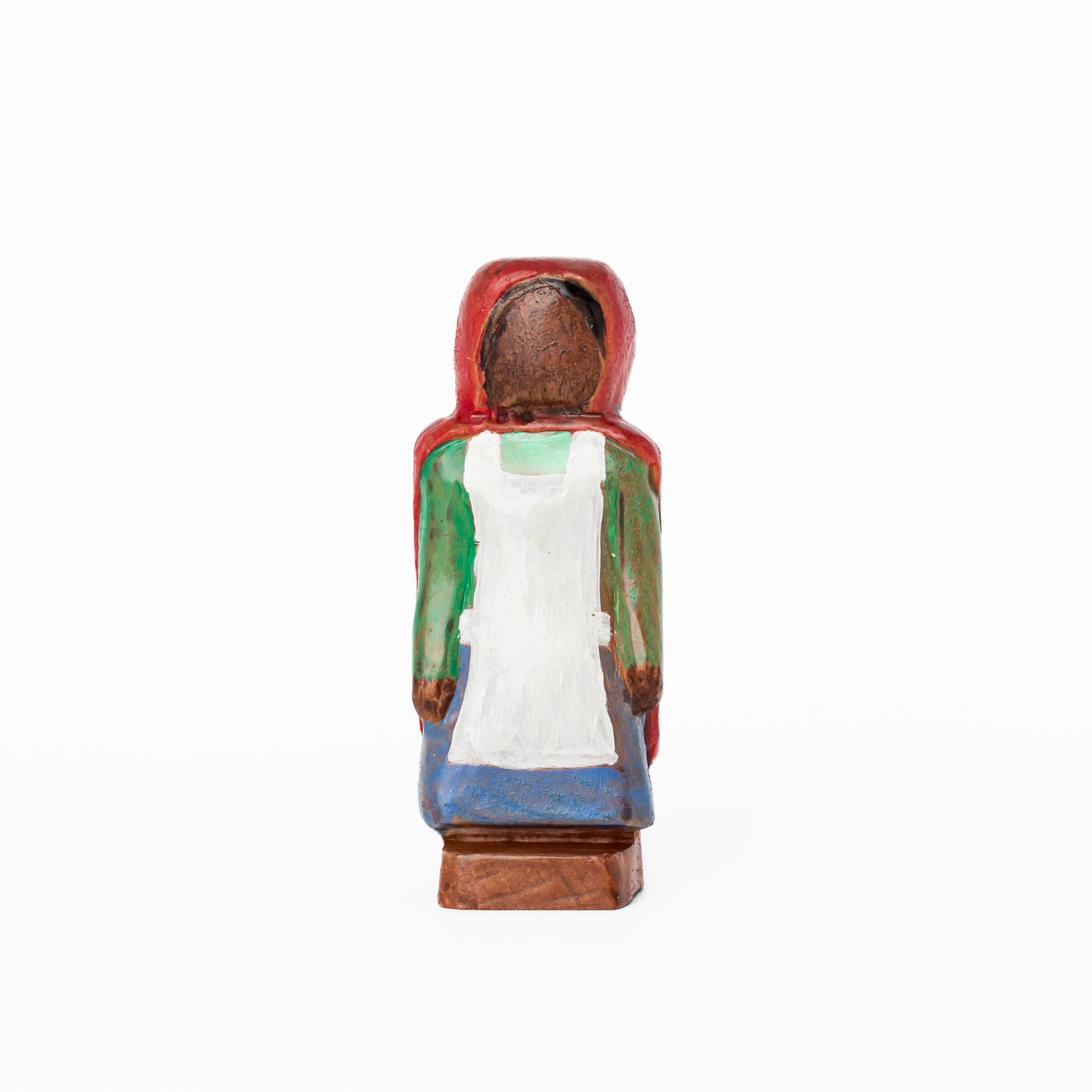 "Red Riding Hood" Wooden Fairytale Toy (Handmade in Canada)
by Bumbleberry Toys
This purchase helps provide 1 meal to
Indigenous Canadian children in need. Learn More
Description
Introducing the captivating wooden Red Riding Hood Toy Figure from Bumbleberry Toys, a delightful addition to any child's storytime. Handmade with love from solid Canadian hardwood, this little Red Riding Hood is ready to bring her classic tale to life in your child's imaginative play. Painted in vibrant, eco-friendly stains, she dons her iconic red cloak, ready to meet the wolf or embark on a new adventure with woodland companions. Each figure is lovingly crafted, ensuring that Red Riding Hood isn't just a toy, but a timeless keepsake, sparking countless tales of bravery and adventure in the mystical woods.
Why we love the Red Riding Hood Fairytale Toy:
Eco-Friendly and Safe: Made with non-toxic, certified eco-stains and finishes.
Handcrafted Heirloom: Uniquely handmade for lasting charm.
Fuels Imagination: Perfect for creative storytelling and fairy tale reenactments.
Durable Design: Crafted from solid hardwood for enduring play.
Inspires Storytelling: Encourages children to explore classic stories in new ways.
Handmade with love in Canada by our friends at Bumbleberry Toys. Shop their entire collection of wooden toys here. 

Features

• Red Riding Hood Measures 12cm tall

Materials

• Made of solid, sustainably sourced Canadian Maple
• Finished with natural, eco-friendly stains & a natural (certified), child-safe sealant

Age/Safety

• Recommended for children 3 years+

About the Brand

Bumbleberry Toys is a Family owned brand from Alberta, Canada. Each toy is hand-designed, carved, sanded and finished using sustainably sourced Canadian hardwoods and certified eco-friendly stains and finishes. Their toys are truly one-of-a-kind heirloom treasures, and we hope you love them as much as we do!

Shipping & Delivery

• FREE shipping over $150
• $12 flat rate shipping across Canada on orders under $150
• $15 flat rate shipping on US orders under $150
• For more information, check out our full Shipping Policy