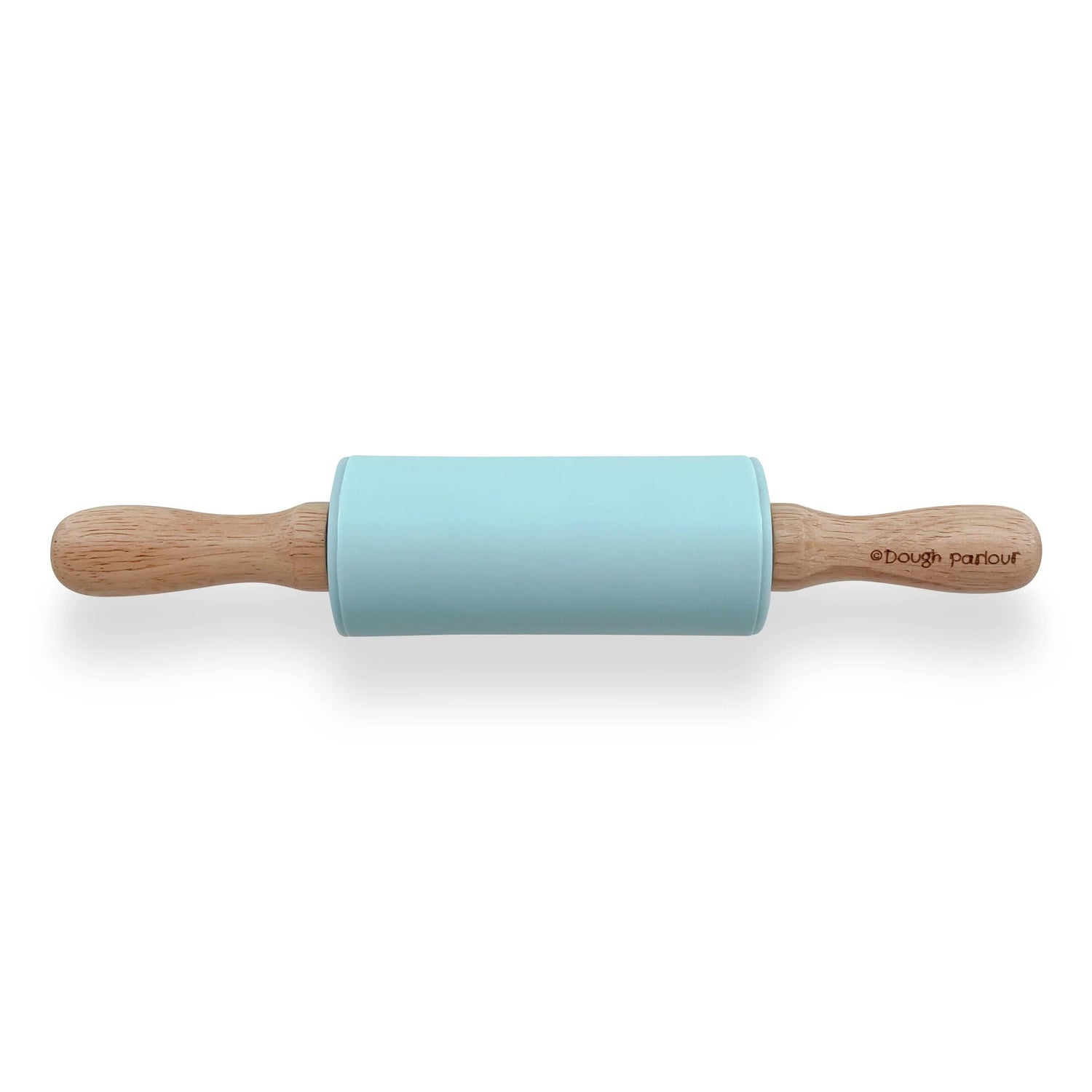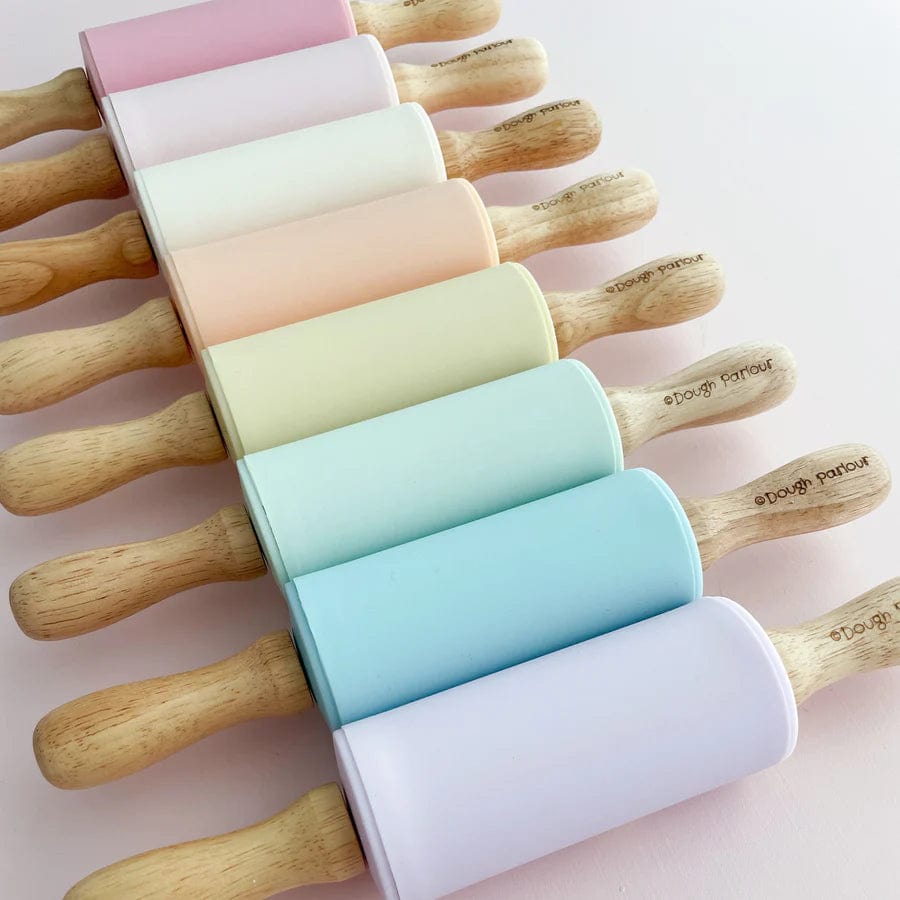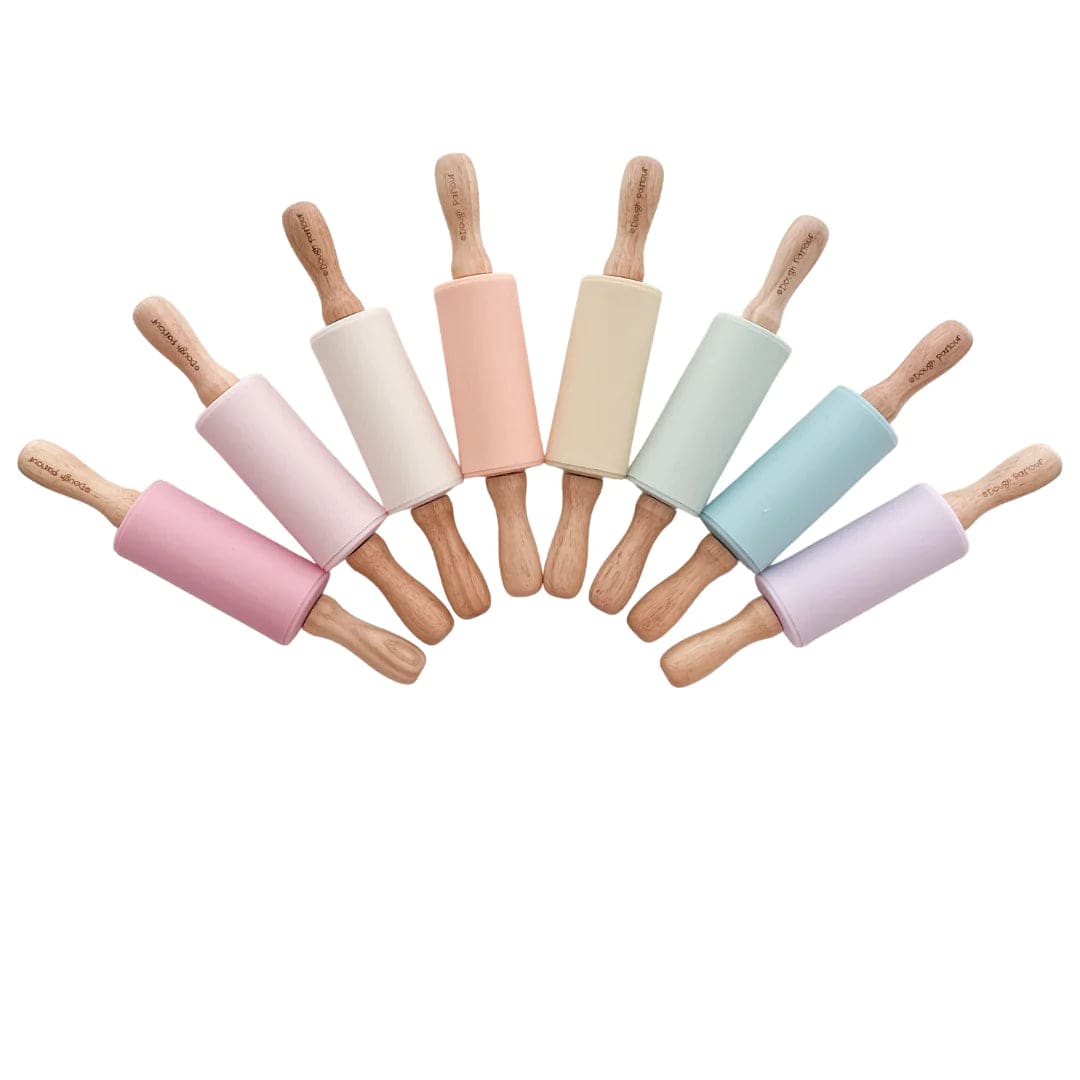 Premium Silicone Rolling Pin (Made in Canada) - Sky Blue
by Dough Parlour
This purchase helps provide 1 meal to
Indigenous Canadian children in need. Learn More
Description
Dough Parlour's premium, silicone rolling pins are made from 100% food-grade silicone with a sturdy steel axle and comfortable wooden handles, making it easy for little hands to grasp and roll. The silicone body prevents sticking and is super easy to wipe and clean. It can even be used for baking in the kitchen too!
Handcrafted in Canada by Dough Parlour.
Features

Materials


• Made from 100% food-grade silicon
• Natural wooden handles
• 100% non-toxic & food-safe
• Approx. 22cm in length

Age/Safety

• Recommended for children 2 years+

About the Brand

Canadian mom and Early Childhood Educator, Natalie, discovered something truly magical while teaching her students. Their daily requests for her play dough inspired her to create something extraordinary. Over a span of 10 years, Natalie tirelessly refined her dough recipe, defying expectations to bring you Dough Parlour's incredible line of non-toxic, 100% food-based doughs.

As both a mom and an educator, Natalie prioritizes the well-being of children. That's why she only uses 100% non-toxic ingredients in her dough. Her goal is to optimize play experiences and enhance physical and cognitive development for her students and little ones everywhere.

Natalie recognizes the power of scents on neurophysiology. That's why she infused her dough with delightful and cheerful aromas (yes, they're 100% food-based too!). These scents stimulate their senses, emotions, and memory, creating an even more engaging play experience. Not only is her dough soft and fresh, making it a hit for promoting fine motor skills, but it also provides a positive and calming playtime for children.

Get ready to embark on a sensational and joyful play adventure with Dough Parlour.

Shipping & Delivery

• FREE shipping over $125
• $12 flat rate shipping across Canada on orders under $125
• $15 flat rate shipping on US orders under $125
• For more information, check out our full Shipping Policy
Rolled nicely!
Our 3 1/2 year old grandchild enjoyed using the rolling pin, one of several Christmas gifts, to roll out Play Doh on my kitchen counter. We all had fun with the "cookies", snow people, swimming pool, and snakes that resulted!