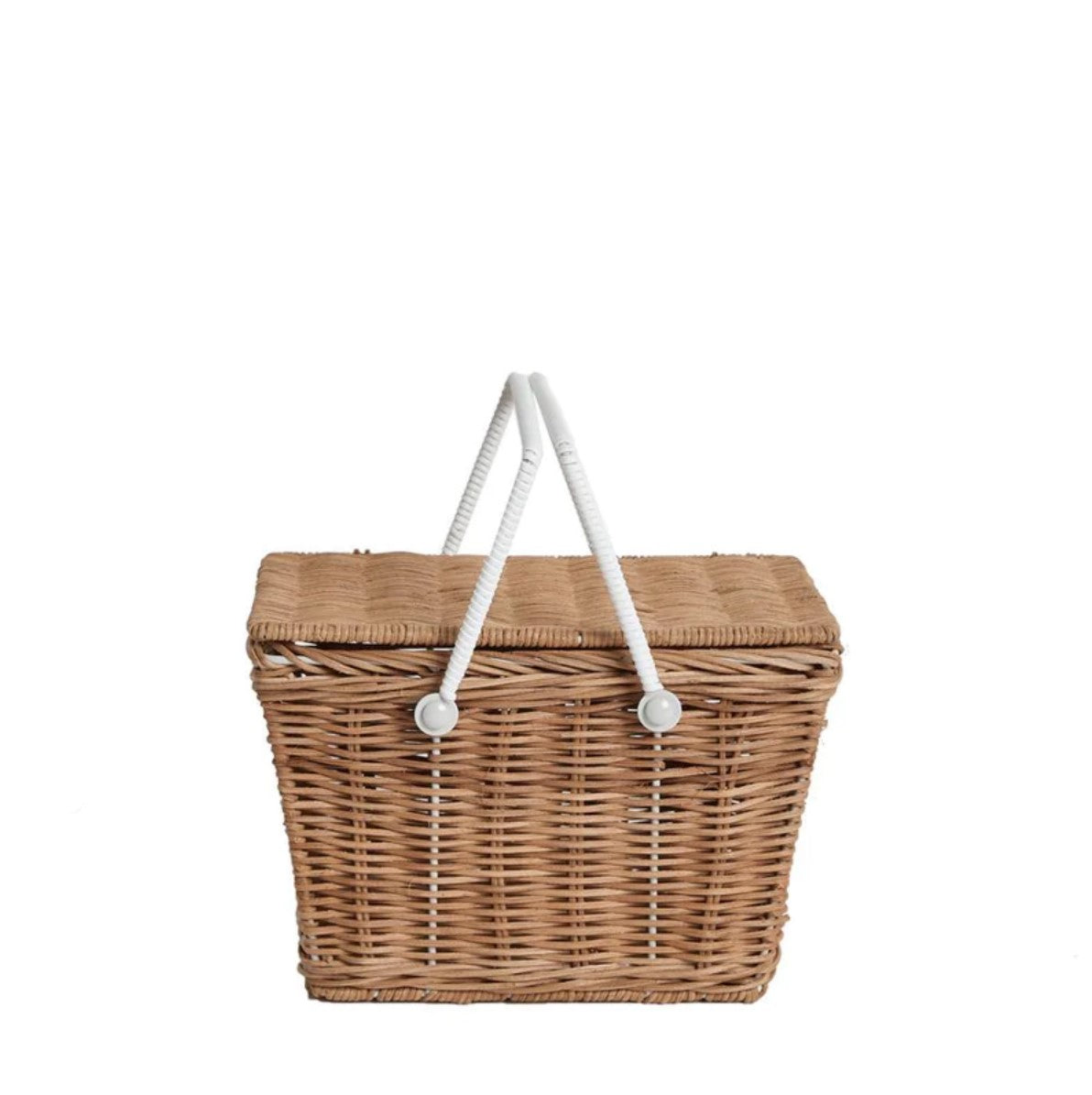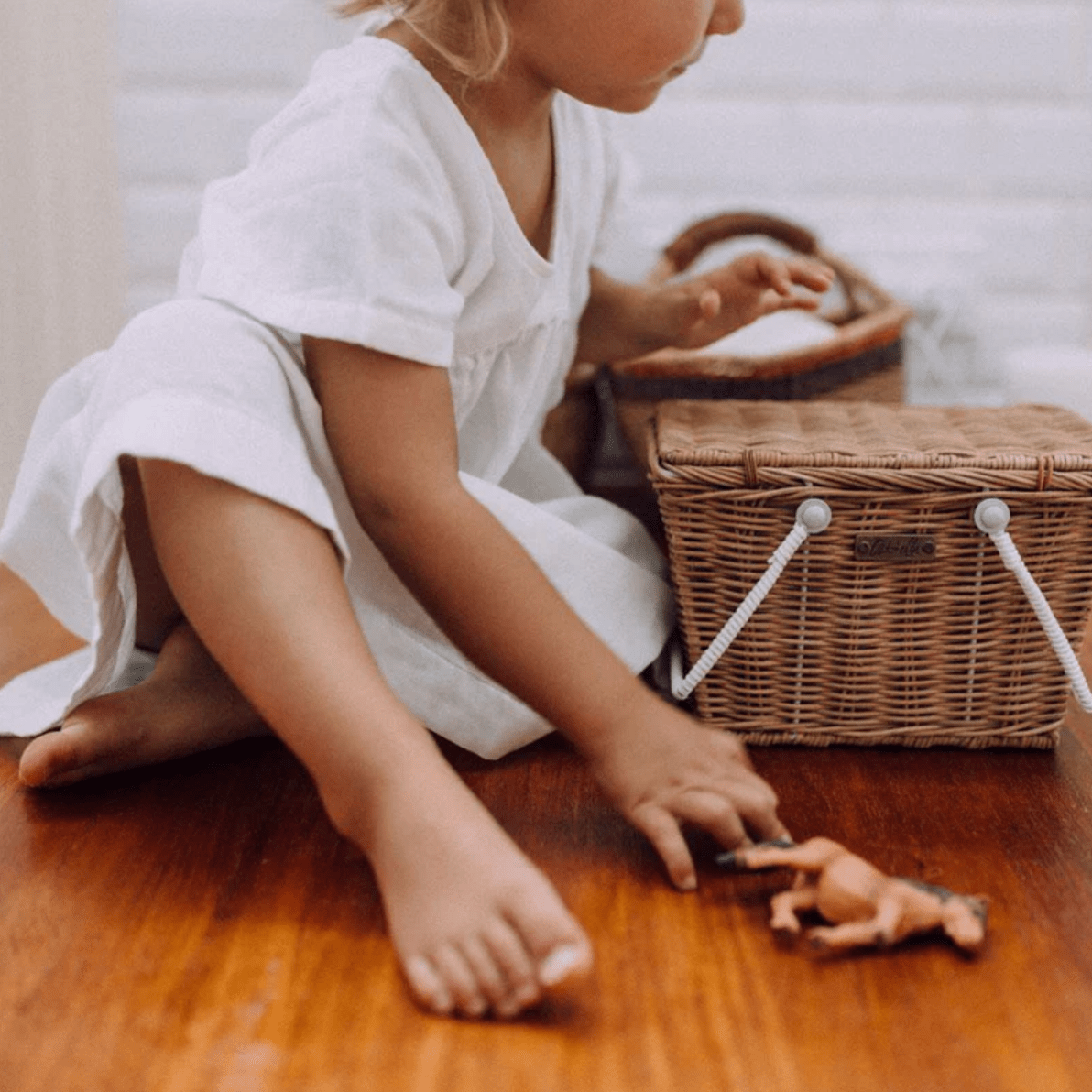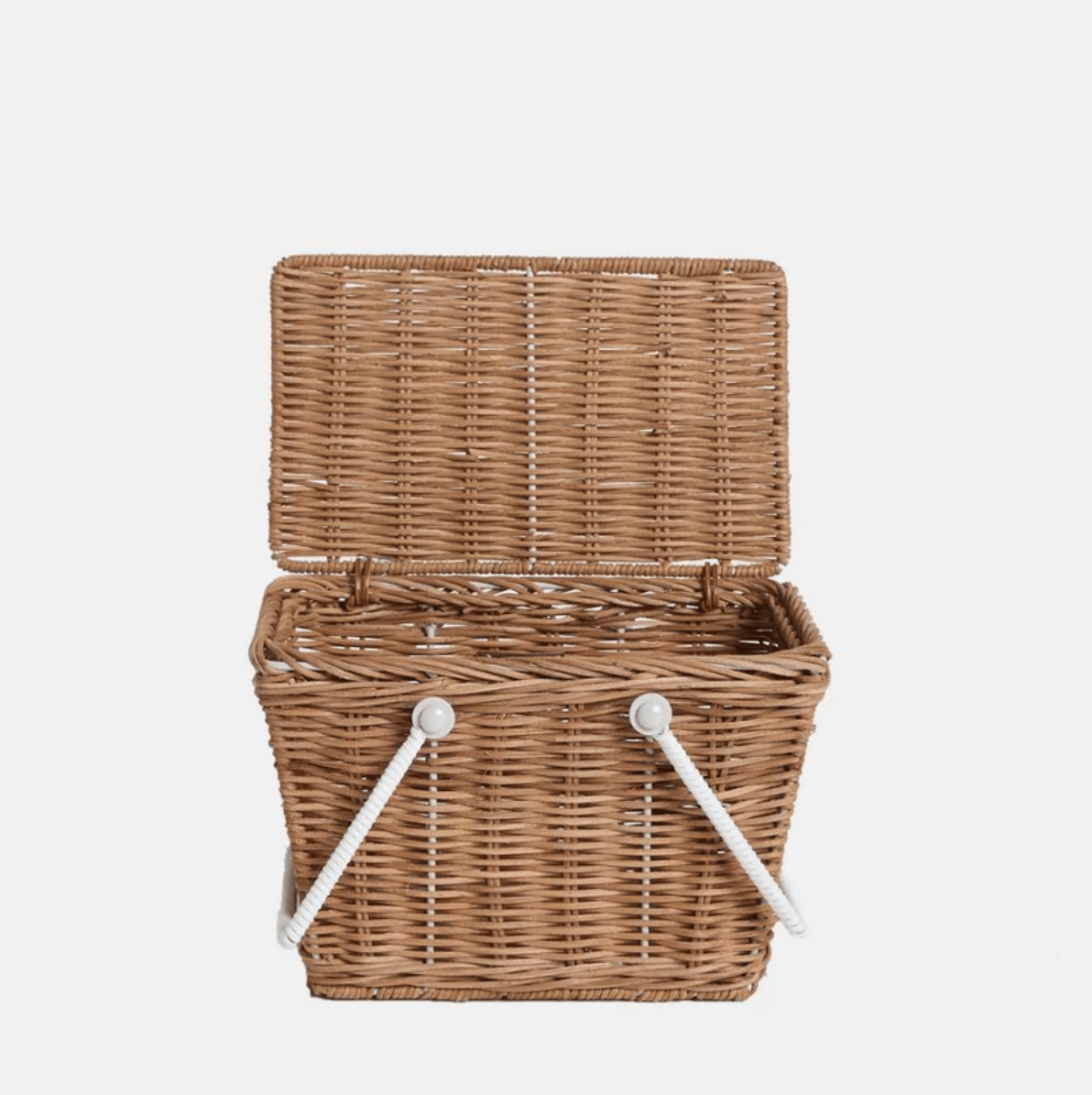 Rattan Piki Basket (Natural) by Olli Ella
by Olli Ella
This purchase helps provide 1 meal to
Indigenous Canadian children in need. Learn More
Description
Introducing our Handmade Rattan Piki Basket (Natural) – a versatile and charming addition to your child's playtime adventures, meticulously crafted to perfection. Whether it's a delightful picnic in the backyard, a cozy home for their beloved plushies, or a treasure trove for their beachcombing finds, this open-ended toy sparks curiosity and joy in children of all ages.
Why we love the Piki Rattan Basket  (natural) by Olli Ella:
Handmade with sustainable rattan, ensuring a safe and eco-friendly playtime experience.
Encourages imaginative play, fostering creativity and storytelling.
Multi-functional design allows for various uses, making it a go-to favourite for playtime, storage, and decor.
Compact and lightweight, perfect for little hands to carry and explore.
Adds a touch of rustic elegance to any playroom or nursery when not in use.
Unleash the power of play with our Handmade Rattan Piki Basket, where magical adventures await every day. Let your child's imagination soar as they embark on countless journeys with their very own basket of wonders!
Features

• Handwoven using 100% Rattan
• Top flap opens and closes
• Flat base for easy standing
• Dimensions: W9" x H6" x D6"


Materials

• Handwoven with 100% Natural Rattan


Age/Safety

• Recommended for ages 3+

Care/Cleaning

• Wipe clean with a damp cloth, do not wash

About the Brand

Olli Ella is a popular toy brand known for its beautifully designed and ethically made toys, furniture, and accessories for children. The brand was founded by sisters Chloe and Olivia Brookman in 2010 and has gained recognition for its commitment to sustainable and eco-friendly practices.

Olli Ella toys are characterized by their timeless and whimsical aesthetic. They offer a wide range of imaginative and creative toys that encourage open-ended play, including wooden play sets, dolls, dollhouses, and soft toys. The brand focuses on creating toys that inspire children's imagination and promote their cognitive and motor skills development.

In addition to toys, Olli Ella also produces a variety of children's furniture and decor items. Their furniture pieces are crafted with high-quality materials and feature a blend of modern and vintage design elements. From cribs and beds to bookshelves and storage baskets, Olli Ella offers stylish and functional options for creating enchanting spaces for children.

What sets Olli Ella apart is their strong commitment to sustainability. The brand strives to minimize its environmental impact by using natural, non-toxic materials and implementing eco-friendly production processes. They work closely with artisans and manufacturers who share their values and ensure fair labor practices.

Overall, Olli Ella is a beloved toy brand that combines timeless design, high-quality craftsmanship, and a commitment to sustainability. Their products are cherished by children and parents alike for their beauty, durability, and ability to spark imagination and creativity.

Shipping & Delivery

• FREE shipping over $125
• $12 flat rate shipping across Canada on orders under $125
• $15 flat rate shipping on US orders under $125
• For more information, check out our full Shipping Policy