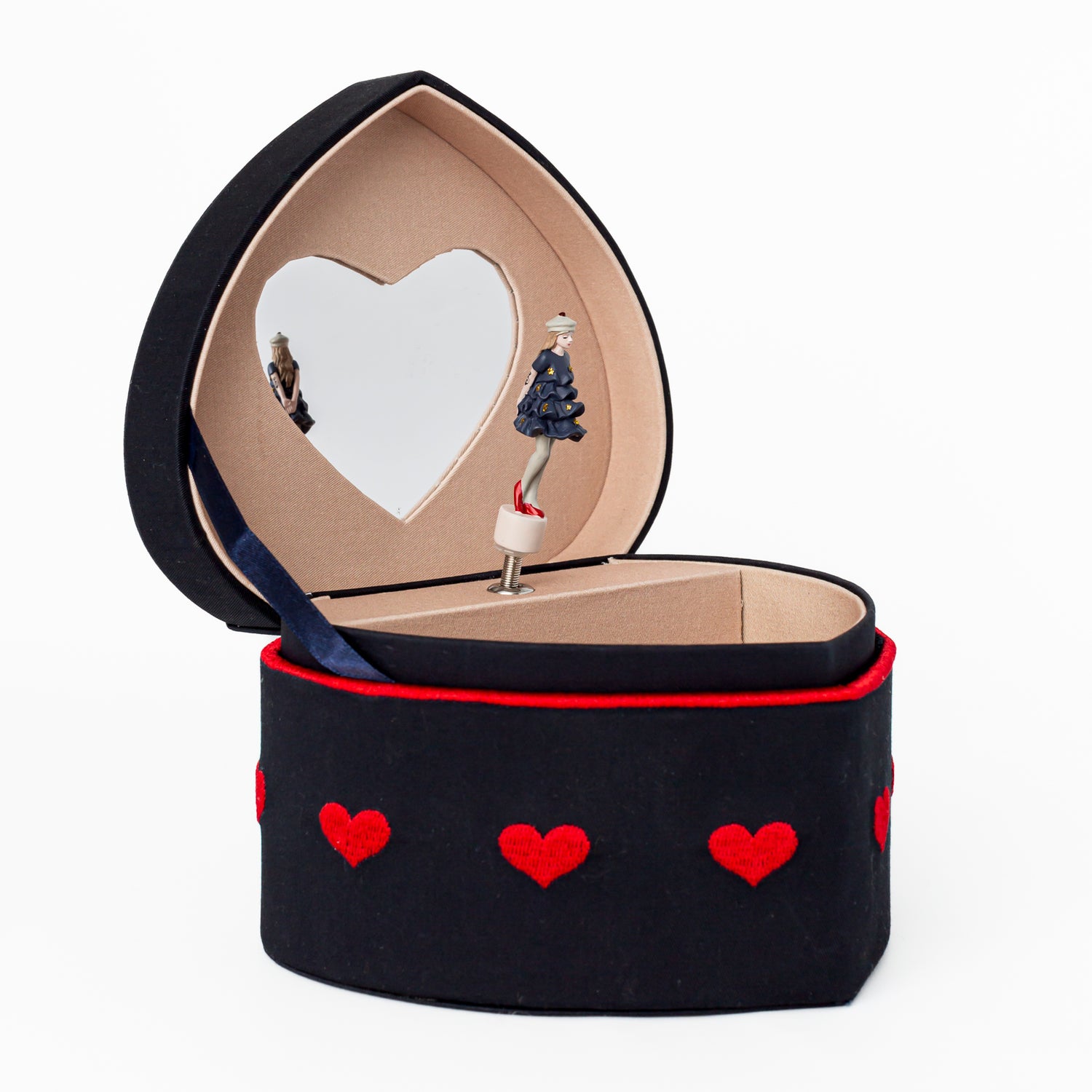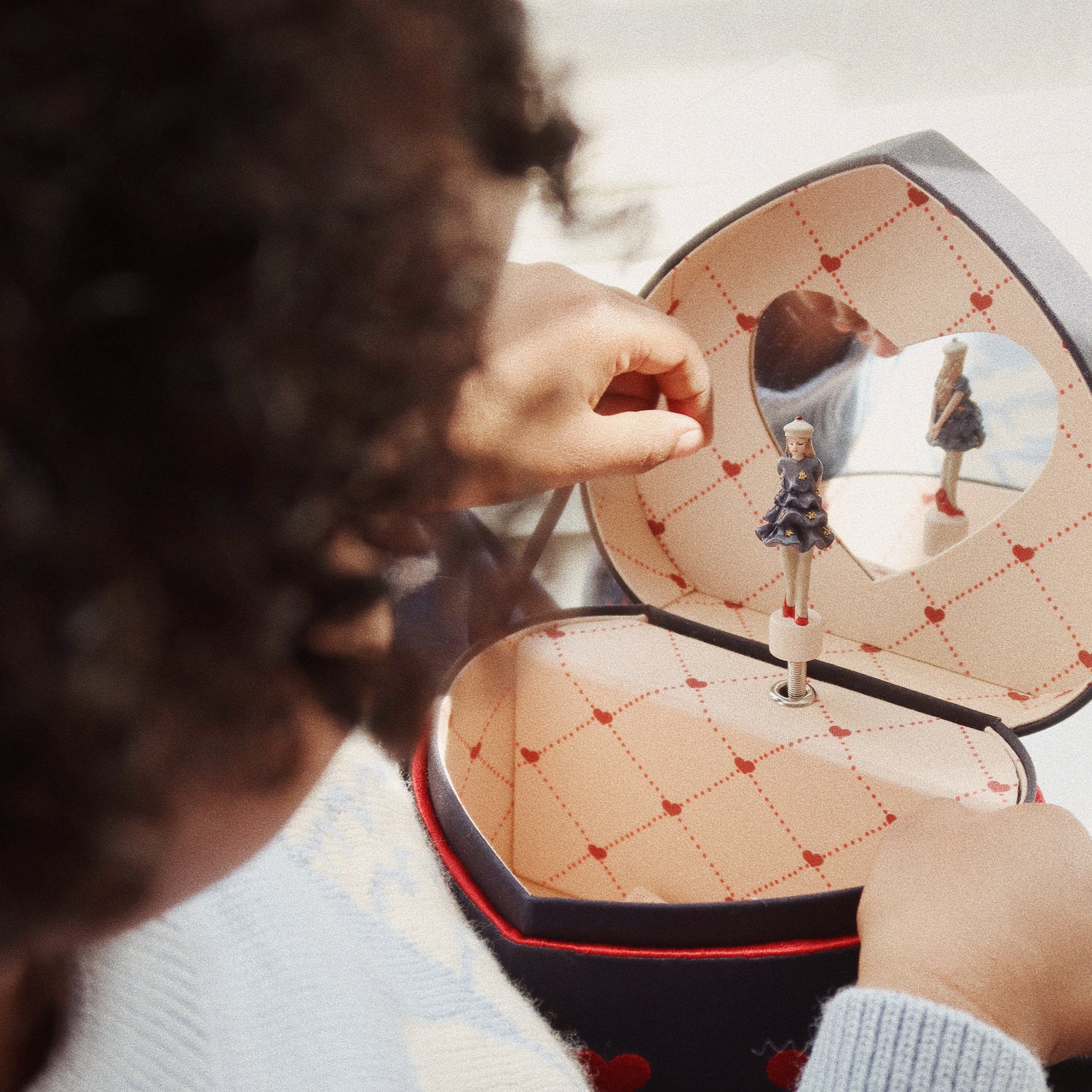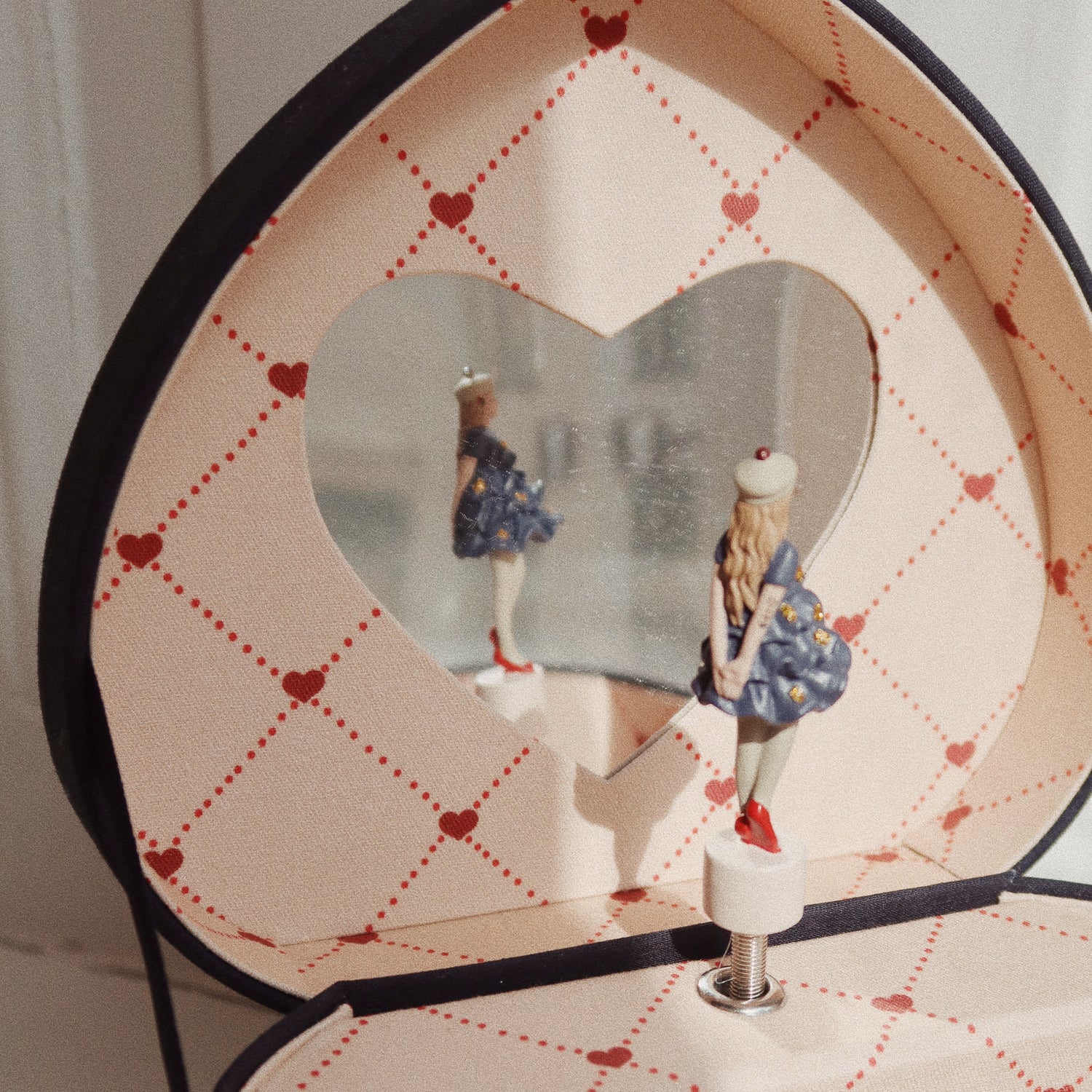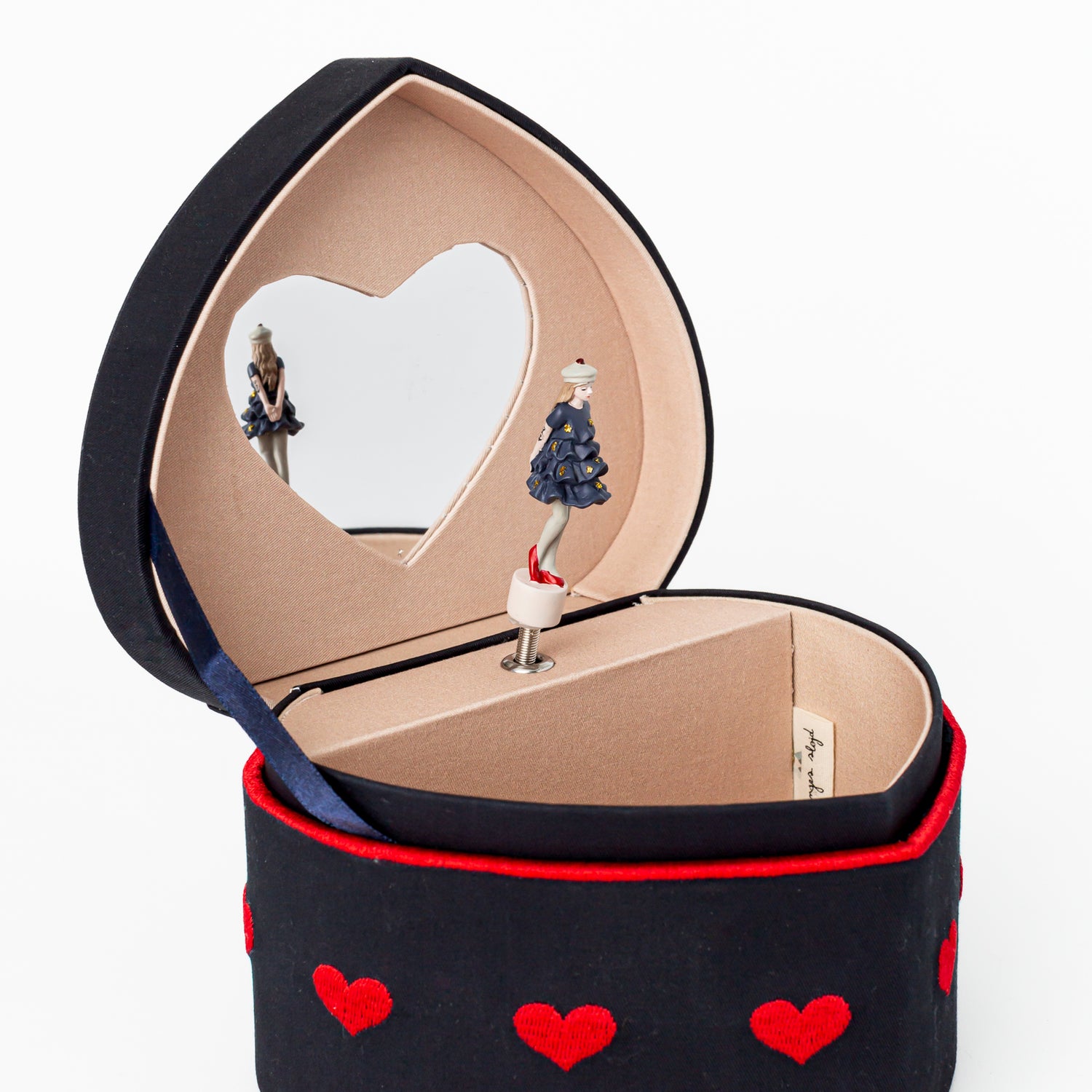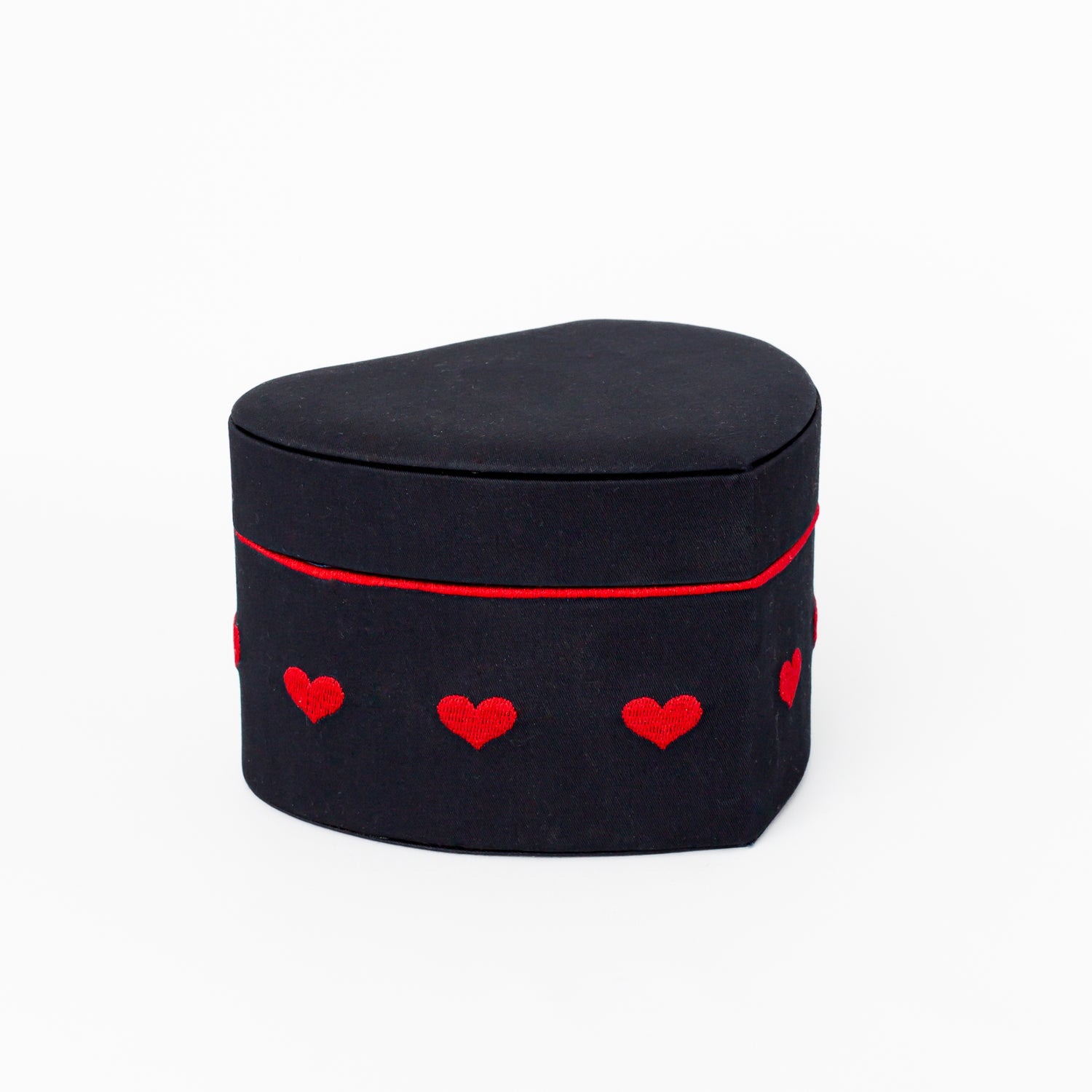 Musical Heart-Shaped Treasure Box by Konges Sløjd
by Konges Slojd
This purchase helps provide 2 meals to
Indigenous Canadian children in need. Learn More
Description
Introducing the enchanting Musical Heart-Shaped Treasure Box from Konges Slojd, a little chest of wonders that's more than just a box. Open its lid, and be greeted by the delicate twirl of a tiny ballerina, dancing gracefully to the sweet melody of "You Are My Sunshine." This treasure box, with its understated elegance and Scandinavian design, is the perfect keepsake for little girls to store their cherished items. Each time it opens, it's not just a tune that plays; it's a moment of magic, a soothing lullaby that brings a smile and a twinkle to the eyes.
Why we love the Heart-Shaped Treasure Box by Konges  Sløjd:
Charming Music: Plays "You Are My Sunshine" with a twirling ballerina.
Keepsake Treasure: Ideal for storing little keepsakes and treasures.
Elegant Design: Features Konges Slojd's signature Scandinavian style.
Calming Effect: The music provides a soothing experience.
Perfect Gift: A beautiful gift for little girls, combining functionality and charm.
Create a world of musical delight and cherished memories with Konges Slojd's Musical Heart-Shaped Treasure Box, a treasure in itself for every little girl.
Features

• Plays the tune: "You are my sunshine"
• H: 9 cm x W: 15 cm x L: 13 cm

Materials

• Made from cotton, cardboard and polyresin


Age/Safety

• Recommended for ages 2 and up
• CE-tested after European standard EN-71-1

Care/Cleaning

• Spot clean with mild soap & water

About the Brand

Konges Sløjdis a world-renowned children's lifestyle brand nestled in the vibrant city of Copenhagen, Denmark. Known for their exceptional craftsmanship, Konges Sløjd offers a delightful array of high-quality, functional, and eco-friendly Scandinavian products for children.

With an unwavering commitment to excellence, Konges Sløjd captivates hearts with their meticulously designed toys, adorned with intricate details that spark imagination and bring joy to little ones. Each item is crafted with precision and care, ensuring not only endless hours of play but also an enduring quality that withstands the test of time.

Embracing a sustainable ethos, Konges Sløjd goes above and beyond to make eco-conscious choices in their materials and manufacturing processes. By prioritizing the well-being of children and the planet, they create products that are both kind and gentle, leaving a positive impact on the environment.

Parents and children alike fall in love with the magical world of Konges Sløjd, where cherished memories are made and treasured keepsakes are found. Explore their enchanting collection and experience firsthand why Konges Sløjd has earned its esteemed reputation as a leading brand in the realm of children's lifestyle products.

Shipping & Delivery

• FREE shipping over $150
• $12 flat rate shipping across Canada on orders under $150
• $15 flat rate shipping on US orders under $150
• For more information, check out our full Shipping Policy