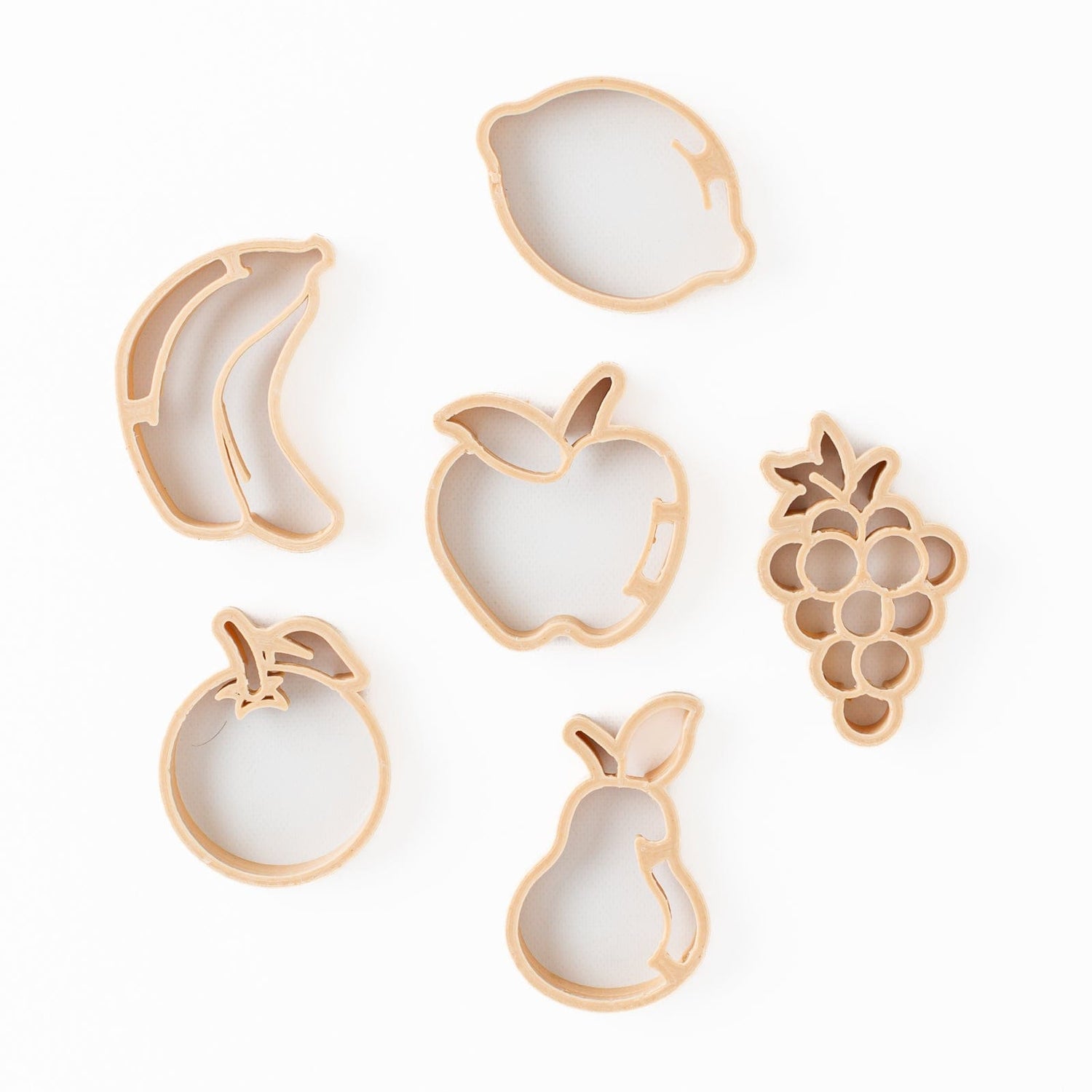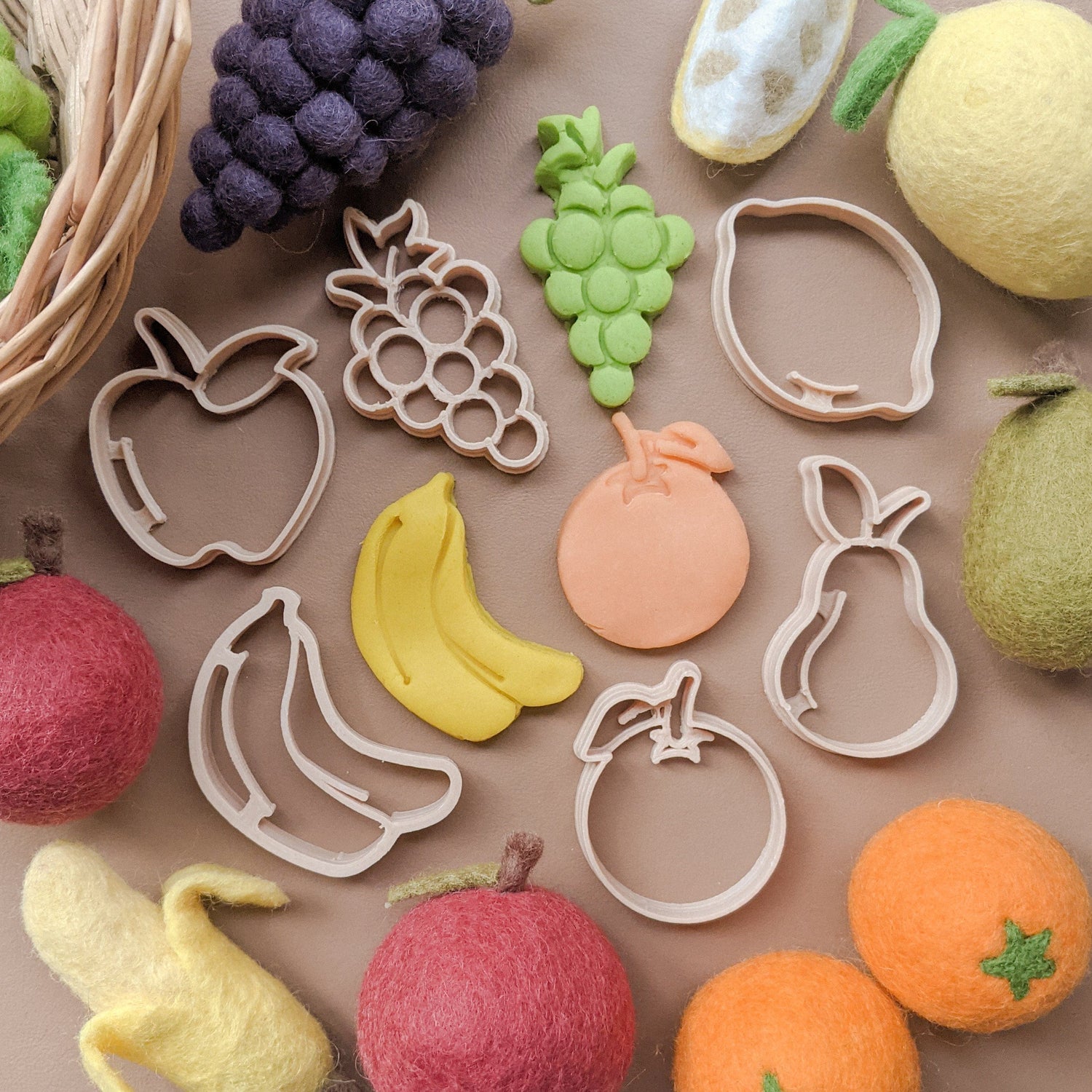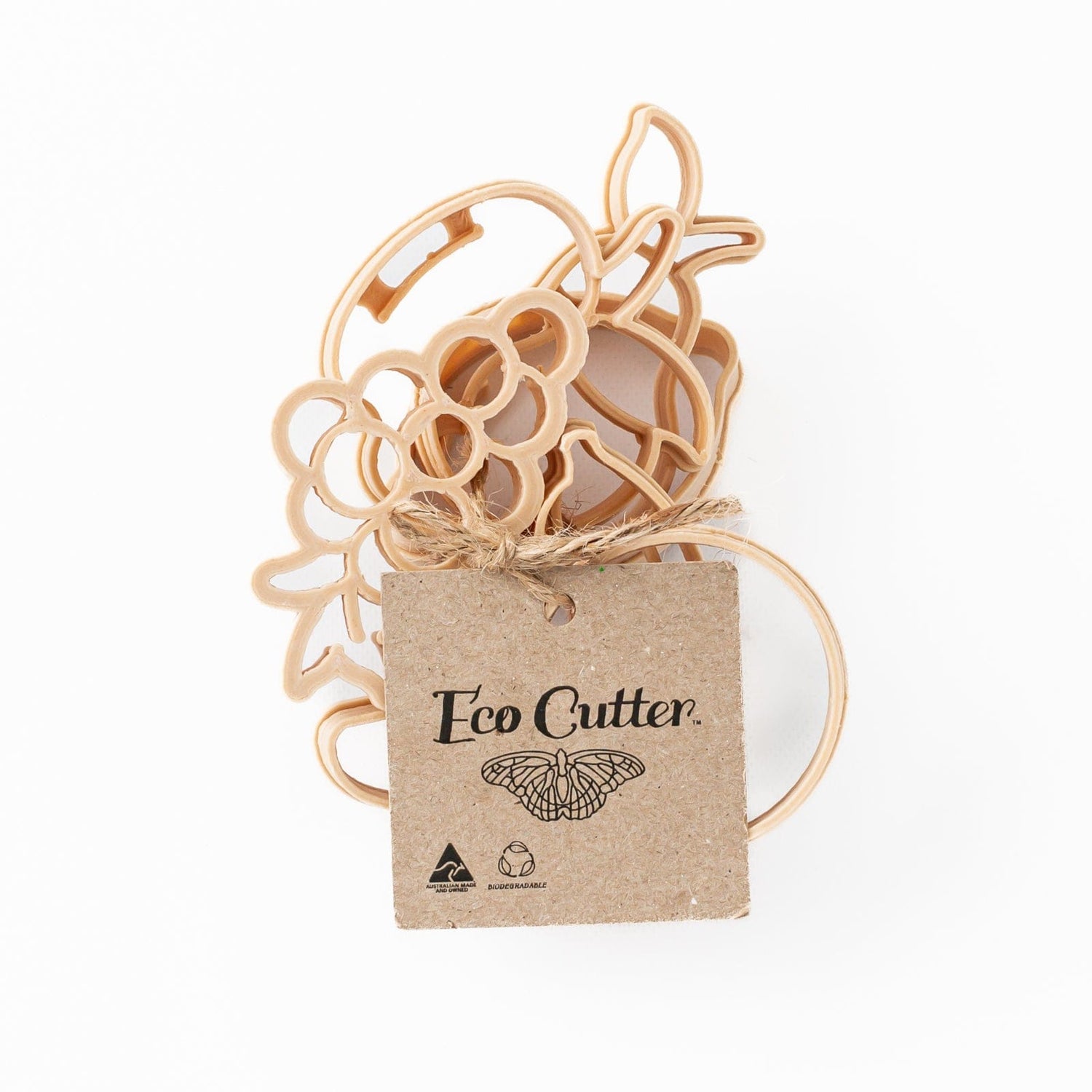 Mini Fruit Eco Cutter Set
by Kinfolk Pantry
This purchase helps provide 1 meal to
Indigenous Canadian children in need. Learn More
Description
Immerse yourself in the world of fruits with our delightful Biodegradable Play Dough Cutters. Designed to foster learning, play, and exploration, these cutters offer endless possibilities for creating beautiful imprints of your favourite fruits by pressing them into play dough or clay.
Crafted from biodegradable materials, these eco-friendly cutters provide a safe and sustainable option for your child's playtime. Spark their imagination as they discover the vibrant colours and unique shapes of different fruits, all while enjoying the tactile experience of moulding and shaping the dough.
Create stunning fruit-inspired designs, engage in imaginative play, and cultivate a love for healthy eating with our Biodegradable Play Dough Cutters. Let the exploration begin as your child learns about different fruits and develops fine motor skills through hands-on fun.
Made in Australia by our friends at Kinfolk Pantry.
Features

• This set includes 6 Eco Cutters: Apple, Orange, Pear, Grapes Banana, Lemon

Materials

• Cutters are made from recycled wood-mill sawdust and PLA plastic. PLA plastic is derived from plant-based sources such as fermented corn starch and the sawdust we use is recycled and untreated. We are committed to natural, non-toxic and eco-friendly craftsmanship.
• We only use biodegradable elements in our cutters,

Age/Safety

• Recommended for children 3 years+

Care/Cleaning

• Use a dry cloth to wipe off any remaining dough.
• To prolong the life of your dough cutters, avoid leaving them in direct sunlight or moisture. Store them in a cool, dry place when not in use and don't forget, they will wear faster than traditional plastics. Being eco-friendly, they will age as everything is supposed to, and leave little behind.

About the Brand

Kinfolk Pantry is a family-owned Australian brand with a passion for natural learning and fun! They specialize in early learning and play resources that are ethically made out of recycled and plant-based materials, eco-friendly and non-toxic, and packaged using only compostable and recycled materials.

Lovingly made from their home to yours, these small-batch products are sure to spark some creativity and imaginative play at home.

Shipping & Delivery

• FREE shipping over $125
• $12 flat rate shipping across Canada on orders under $125
• $15 flat rate shipping on US orders under $125
• For more information, check out our full Shipping Policy