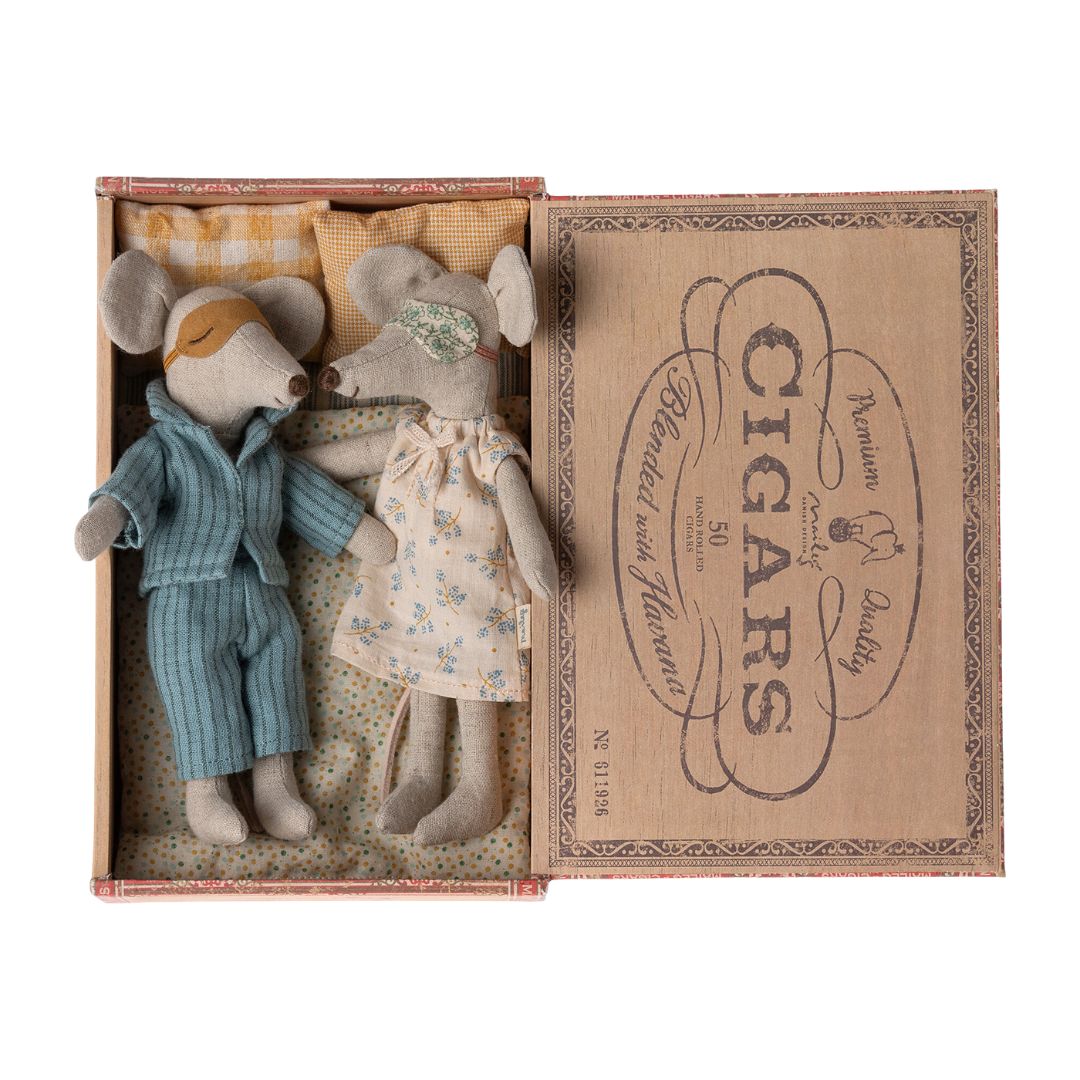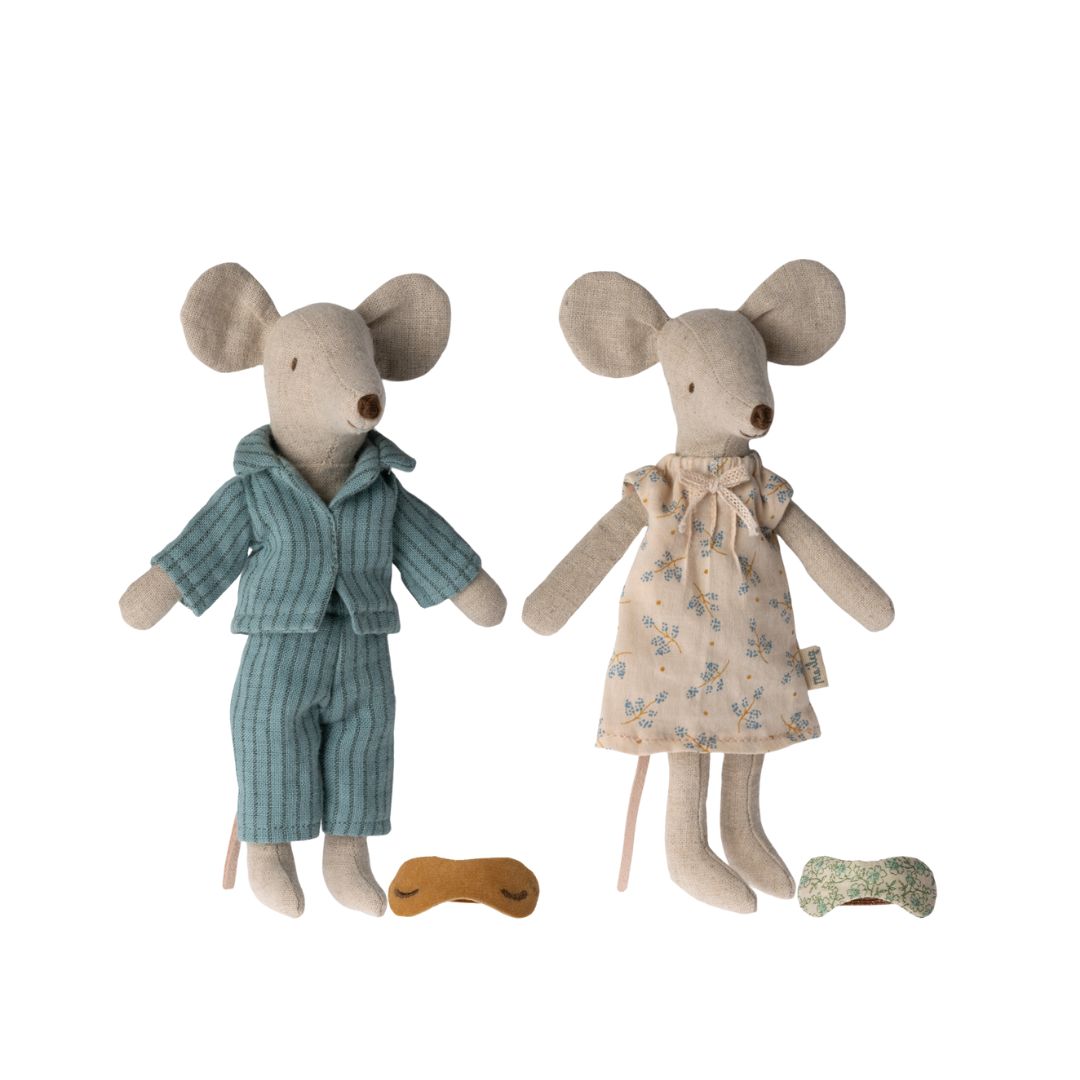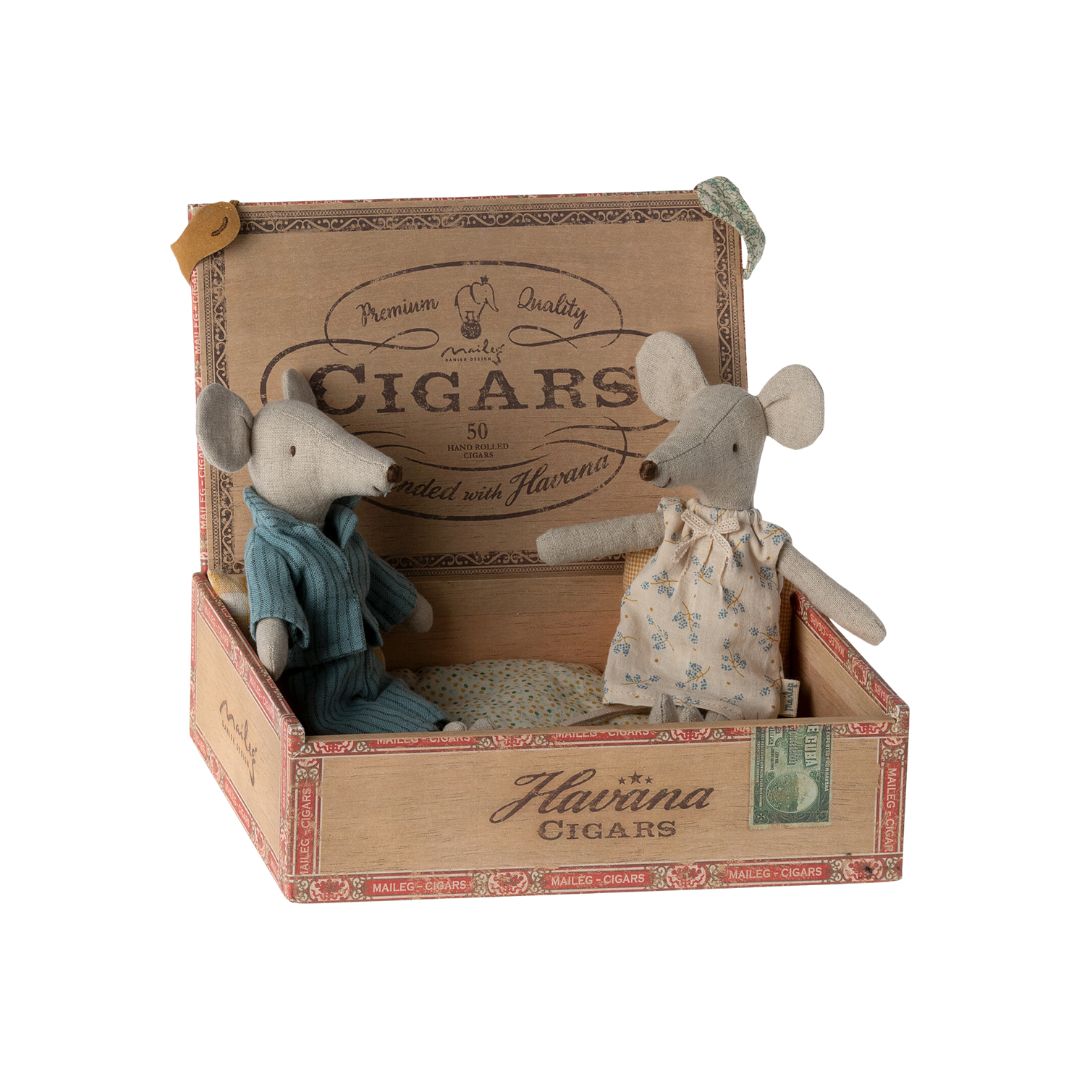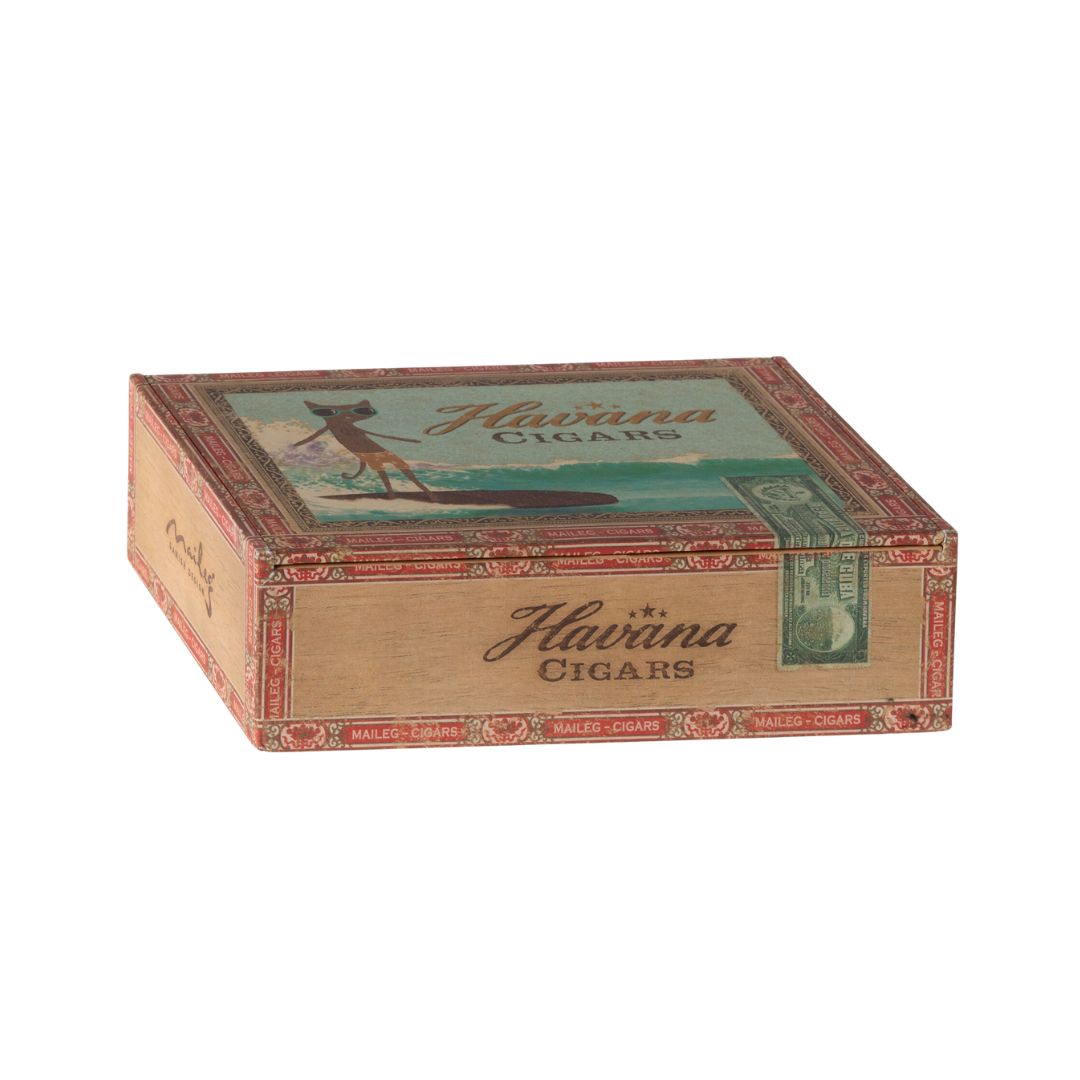 Maileg Mice Set in Cigar Box (Mum & Dad Mouse)
by Maileg
This purchase helps provide 2 meals to
Indigenous Canadian children in need. Learn More
Description
Enhance your child's imaginative play with the delightful Mum & Dad Mouse Set from the iconic Maileg toy brand. As part of Maileg's limited edition collection, this charming duo is dressed in cozy pyjamas and a nightgown, ready to snuggle in their cigar box bed. 

Why we love the Maileg Mum & Dad Mice in Cigar Box:
Magical Nights: Create heartwarming tales as your child tucks Mum & Dad Mouse into their cigar box bed for a cozy night's sleep
Imaginative Play: Encourage your child's creativity and storytelling as they embark on whimsical journeys with their Maileg mouse parents.
Collector's Treasure: This limited-edition set is a wonderful addition to any Maileg collection and a cherished gift for young and old alike.
Timeless Craftsmanship: Maileg is renowned for its hand-designed soft toys and meticulous attention to detail, ensuring the longevity of this treasured toy.
Interchangeable Fun: Compatible with all other mouse-sized furniture and accessories, this set offers endless possibilities for imaginative play.
Unlock the world of imagination and companionship with Maileg's Mum & Dad Mice in a Cigar Box!
Features

• Mum & Dad Mice measure 6 inches tall

Materials

• Material: Linen / Cotton / Cardboard

Age/Safety

• Suitable for ages 3 years+

Care/Cleaning

• Machine wash gentle cycle 30 C


About the Brand

Maileg, (pronounced My-Lye) is a beloved Danish brand celebrated for crafting enchanting handcrafted toys that ignite the magic of playtime. From charming mice in cozy matchbox homes to fluffy bunnies dressed for endless adventures, Maileg toys bring imagination and creativity to life in every child.

Maileg's heritage is steeped in generations of Danish craftsmanship. With a nod to old fashioned Scandinavian and French looks, these toys are timeless. The beauty is in the details – from hand-knit dresses to hand-stitched eyes, Maileg's toys are lovingly crafted, embracing the values of quality and tradition.

Beyond its delightful charm, Maileg's creations are collector's items meant to be cherished for generations. Each piece is crafted with care and only available for a limited time, ensuring that it becomes a treasured keepsake passed down through the years.

Explore Maileg, where the ordinary becomes extraordinary!

Shipping & Delivery

• FREE shipping over $150
• $12 flat rate shipping across Canada on orders under $150
• $15 flat rate shipping on US orders under $150
• For more information, check out our full Shipping Policy