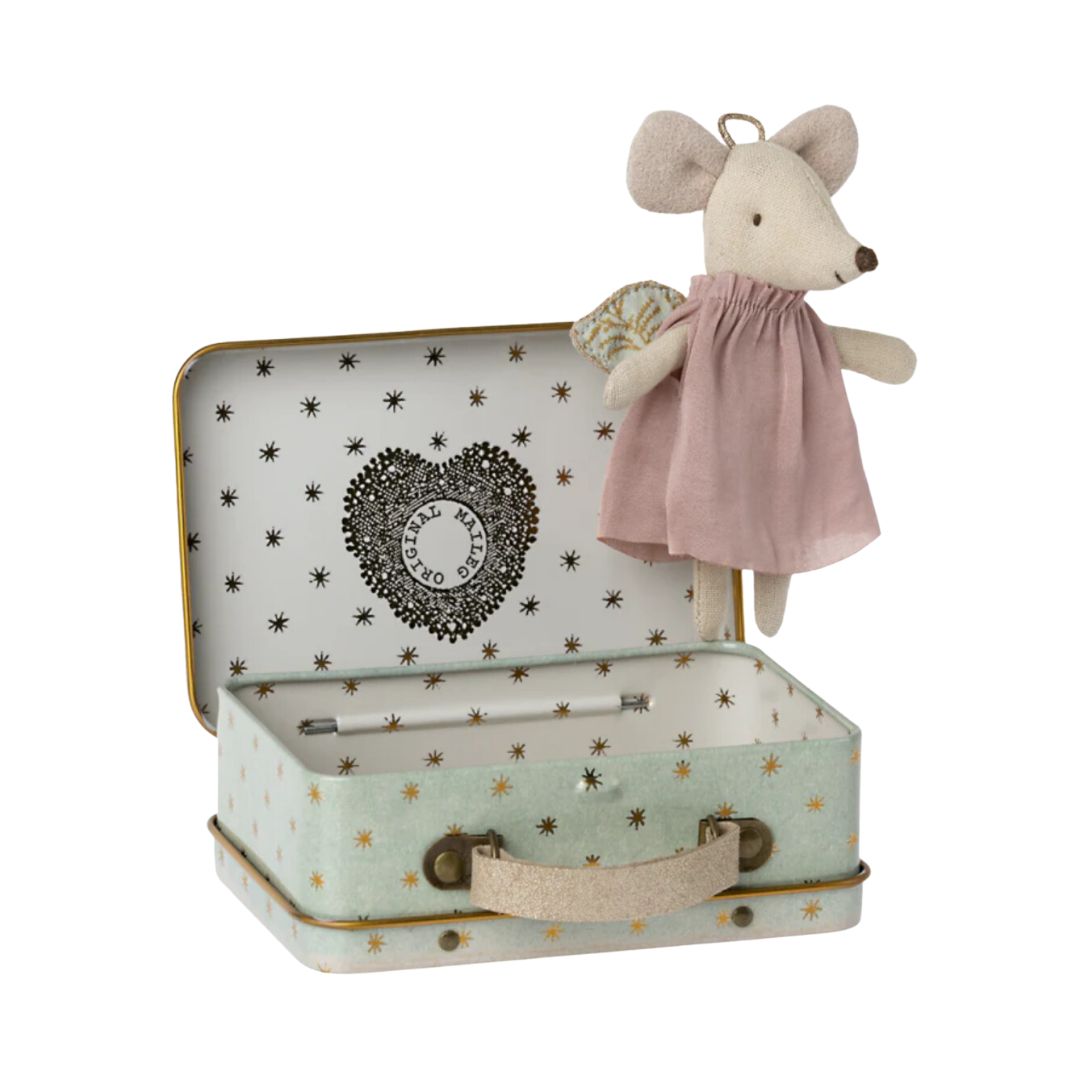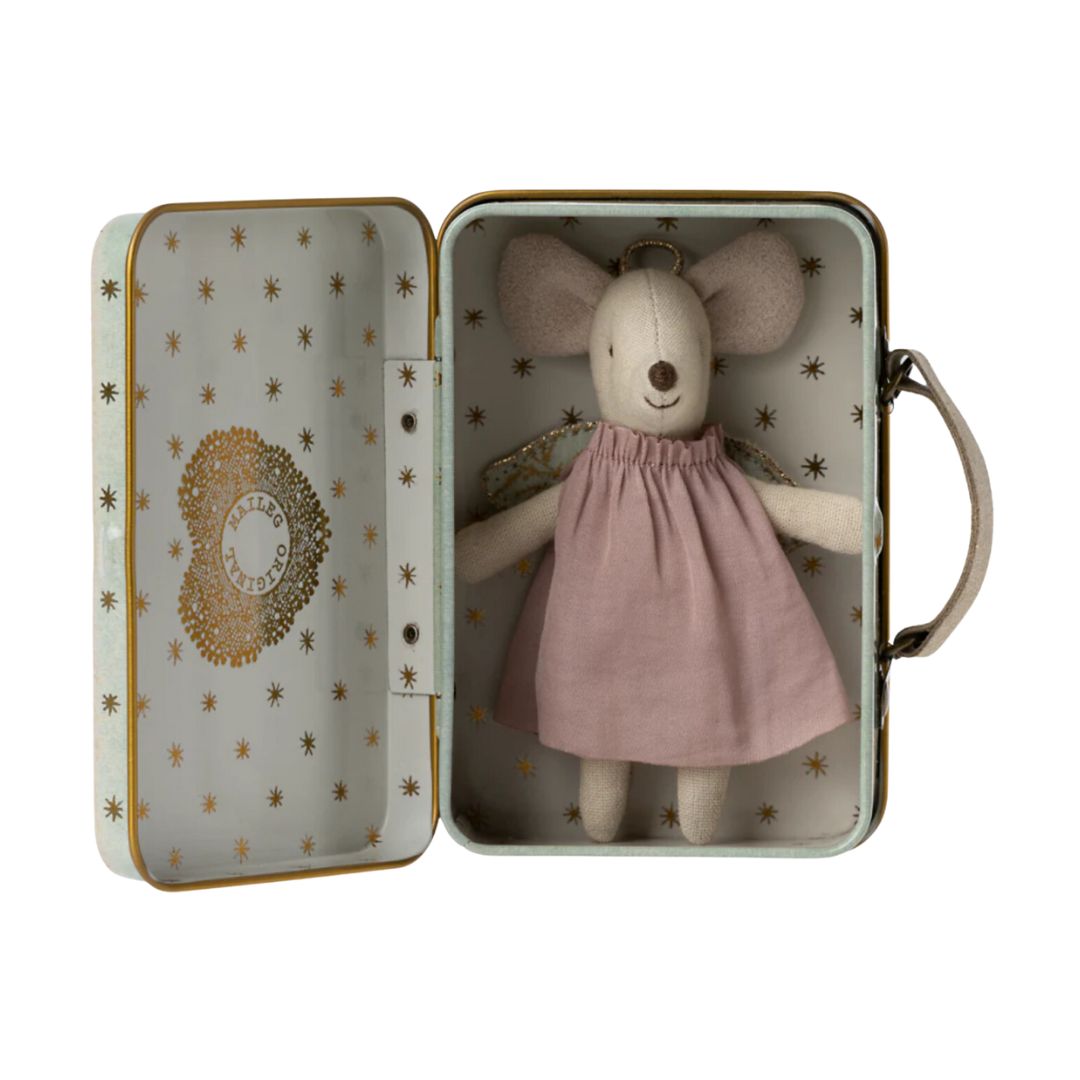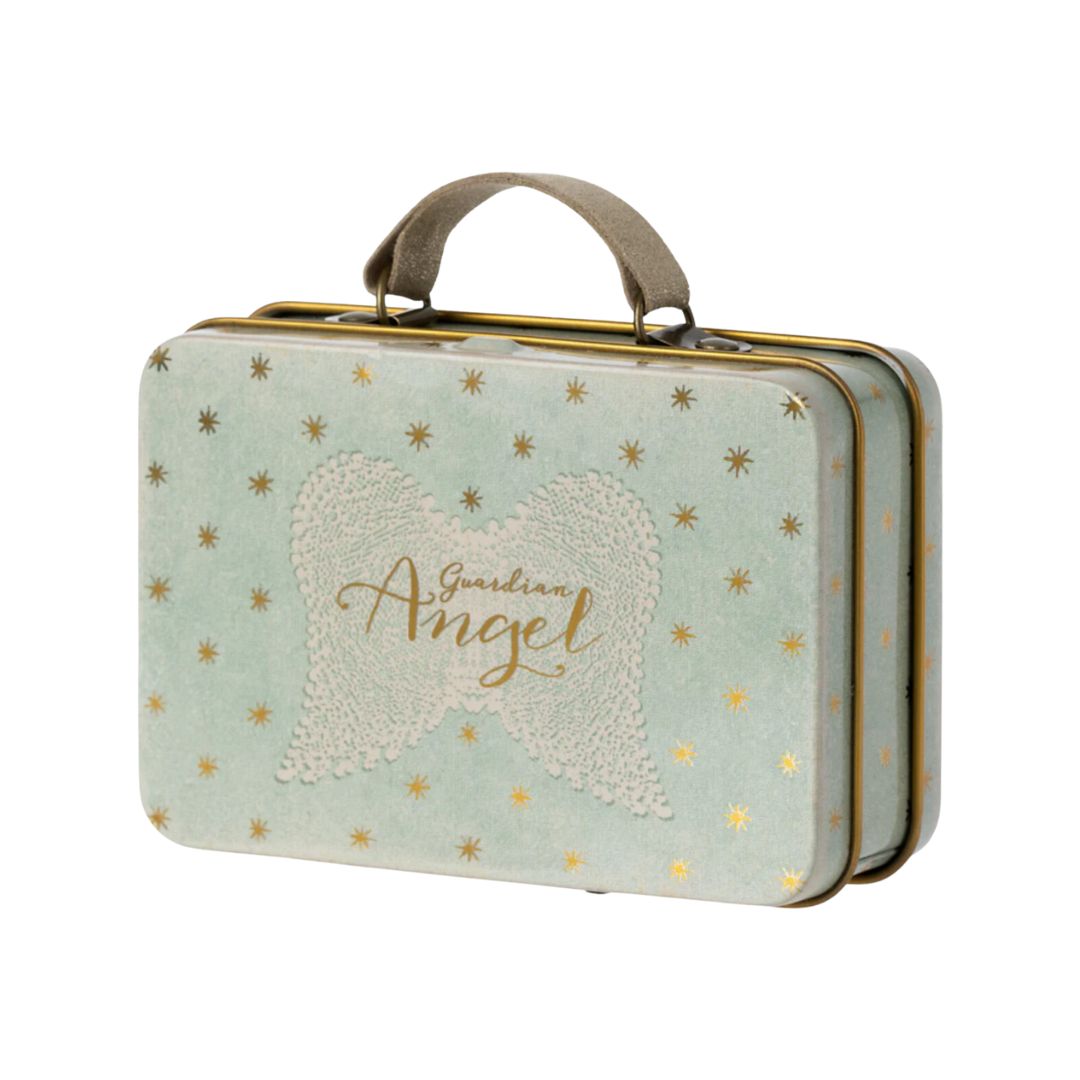 Maileg Angel Mouse with Suitcase (Little Sister)
by Maileg
This purchase helps provide 1 meal to
Indigenous Canadian children in need. Learn More
Description
Introducing the Maileg Angel Mouse in a Suitcase, a celestial companion for your little one's every adventure and slumber. Tucked within a charming mint-coloured metal suitcase, this angelic mouse is a beacon of comfort and protection, dressed in a soft pink dress with delicate angel wings and a shimmering gold halo. As your child unfolds her story, this little guardian is ready to inspire kindness, courage, and a sense of wonder that stretches as high as the heavens.
Why we love the Maileg Angel Mouse with Suitcase:
Travel-Ready: Comes in a durable and adorable suitcase for on-the-go adventures.
Inspires Kindness: Encourages children to cultivate caring and protective qualities.
Collectible Compatibility: Perfectly pairs with the Maileg toy universe.
Timeless Design: Crafted with classic Maileg artistry for lasting appeal.
Guardian Companion: Offers comfort as a watchful guardian in play or while at rest.
Let the Maileg Angel Mouse  alight in your child's life, bringing with her a sense of peace, protection, and playful storytelling that will be treasured through their most precious years.
Features

• Size: Little Sister Mouse
• Measures 2.75 in.
• Halo is NOT removable

Materials

• Material: Cotton / Polyester
• Filling: Recycled polyester/PE Pellets
• Suitcase is Metal


Age/Safety

• Suitable for ages 3 years+

Care/Cleaning

• Machine wash gentle cycle 30 C


About the Brand

Maileg, (pronounced My-Lye) is a beloved Danish brand celebrated for crafting enchanting handcrafted toys that ignite the magic of playtime. From charming mice in cozy matchbox homes to fluffy bunnies dressed for endless adventures, Maileg toys bring imagination and creativity to life in every child.

Maileg's heritage is steeped in generations of Danish craftsmanship. With a nod to old fashioned Scandinavian and French looks, these toys are timeless. The beauty is in the details – from hand-knit dresses to hand-stitched eyes, Maileg's toys are lovingly crafted, embracing the values of quality and tradition.

Beyond its delightful charm, Maileg's creations are collector's items meant to be cherished for generations. Each piece is crafted with care and only available for a limited time, ensuring that it becomes a treasured keepsake passed down through the years.

Explore Maileg, where the ordinary becomes extraordinary!

Shipping & Delivery

• FREE shipping over $150
• $12 flat rate shipping across Canada on orders under $150
• $15 flat rate shipping on US orders under $150
• For more information, check out our full Shipping Policy