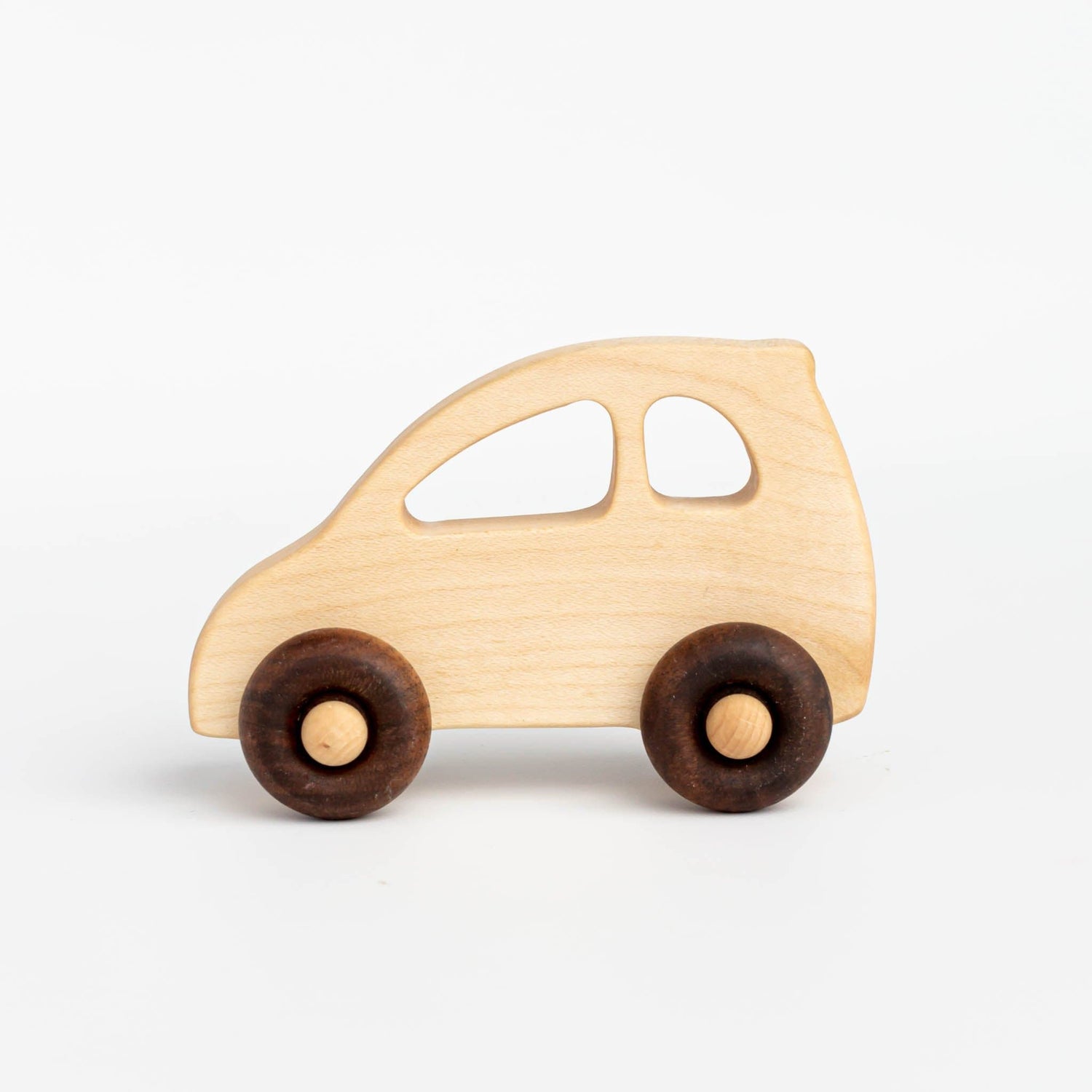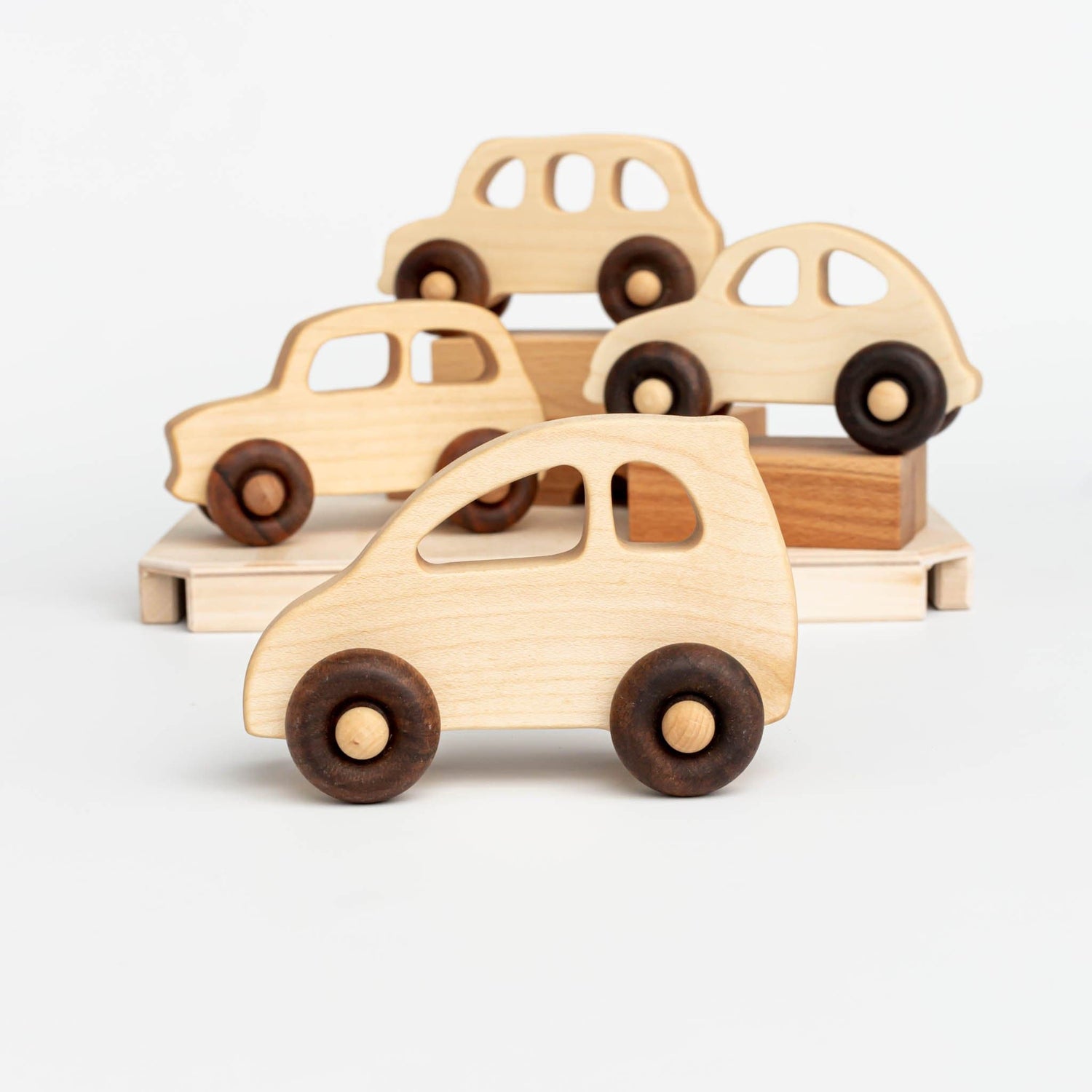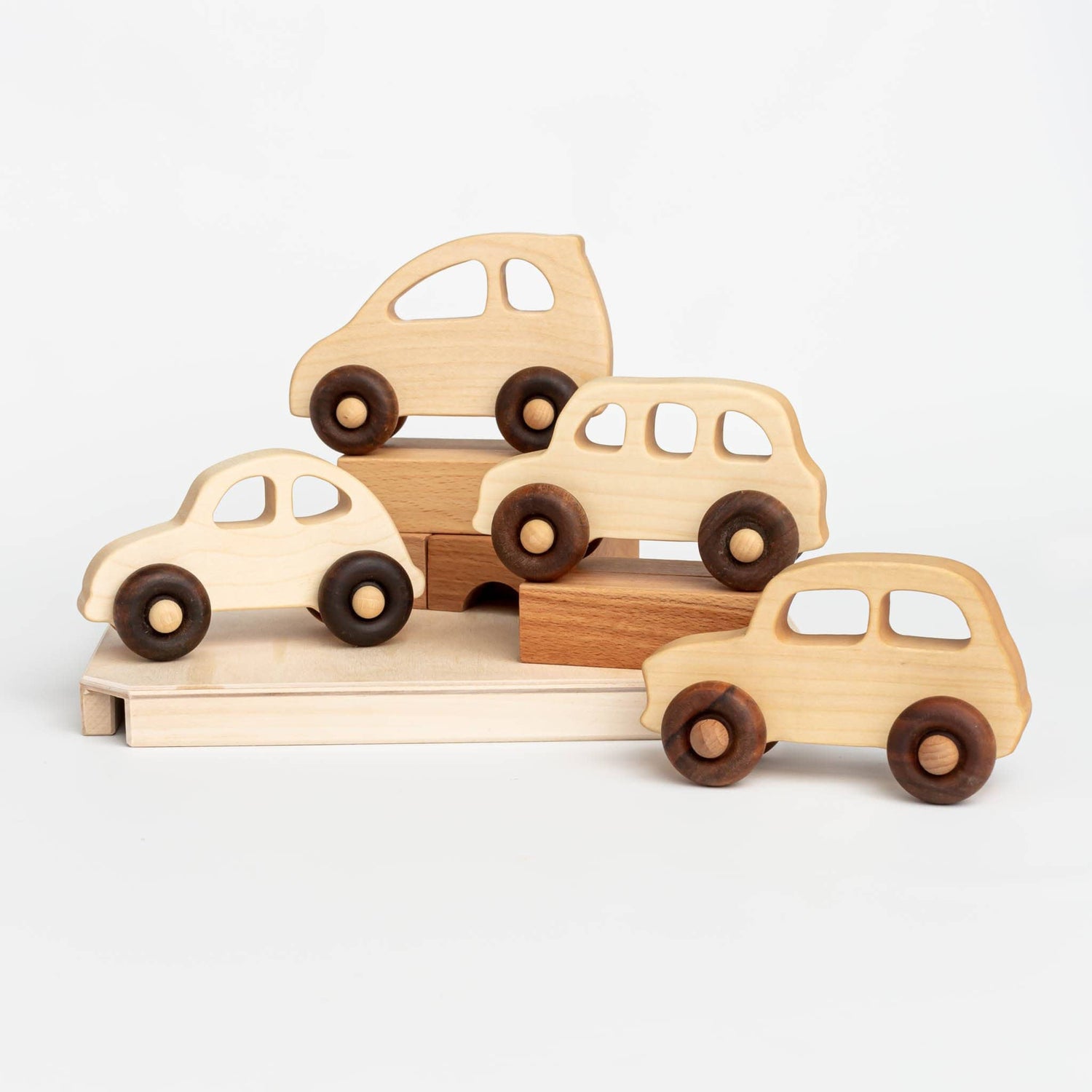 Handmade Wooden Toy Car (Eco Car) by Wooden Story
by Wooden Story
This purchase helps provide 1 meal to
Indigenous Canadian children in need. Learn More
Description
Ignite the imagination of your little ones with our Handmade Wooden Toy Car - the Eco Car, an eco-conscious masterpiece that's both futuristic and sustainable. Crafted with care from sustainably sourced wood, this exquisite toy car is meticulously smoothed to perfection, ensuring safe and smooth playtime for tiny hands. Beyond its playful function, the Eco Car doubles as a wonderful gift that exudes sophistication, making it a perfect addition to any nursery decor. Designed to replicate an eco-car, this toy embodies a futuristic charm, setting it apart from the older, classiczcars. It's not just a toy; it's a true heirloom piece that paves the way for the next generation, creating cherished memories and eco-conscious values for years to come.
Why we love the Handmade Wooden Toy Car - Eco Car:
Entirely handmade using sustainably sourced wood, promoting eco-conscious play
Smoothed to perfection for safe and comfortable handling by little hands
Doubles as a unique gift and stunning nursery decor piece
Embraces a futuristic design, sparking imaginative play and storytelling
Eco-friendly and durable construction ensures long-lasting enjoyment
A true heirloom piece for the next generation, fostering sustainable values
Inspire the love for eco-conscious play and sustainable living with our Handmade Wooden Toy Car - the Eco Car. With its futuristic look and eco-friendly craftsmanship, this exquisite treasure is more than just a toy - it's a cherished keepsake that empowers children to dream big and play responsibly.
Handmade in Poland by Wooden Story.

Features

• Dimensions: 4.3" x 2" x 3"(11cm x 5cm x 7.5cm)
it a beautiful smooth finish
• Each car comes beautifully presented in a soft cotton/flannel bag & cardboard box designed to be reused or recycled.

Materials

• Made from FSC Certified Sycamore & Walnut Wood
• Finished with Beeswax and Natural Botanical Oils, giving

Age/Safety

• Recommended for 3 years+

About the Brand

Nestled in the Beskidy Mountains in Poland, Wooden Story is a 3rd generational family-owned business.

Inspired by nature and built to last, every toy is made by hand using FSC Certified wood and finished with natural botanical oils and beeswax. These are the epitome of heirloom, and some of the most beautiful wooden toys you will ever own.

Shipping & Delivery

• FREE shipping over $125
• $12 flat rate shipping across Canada on orders under $125
• $15 flat rate shipping on US orders under $125
• For more information, check out our full Shipping Policy