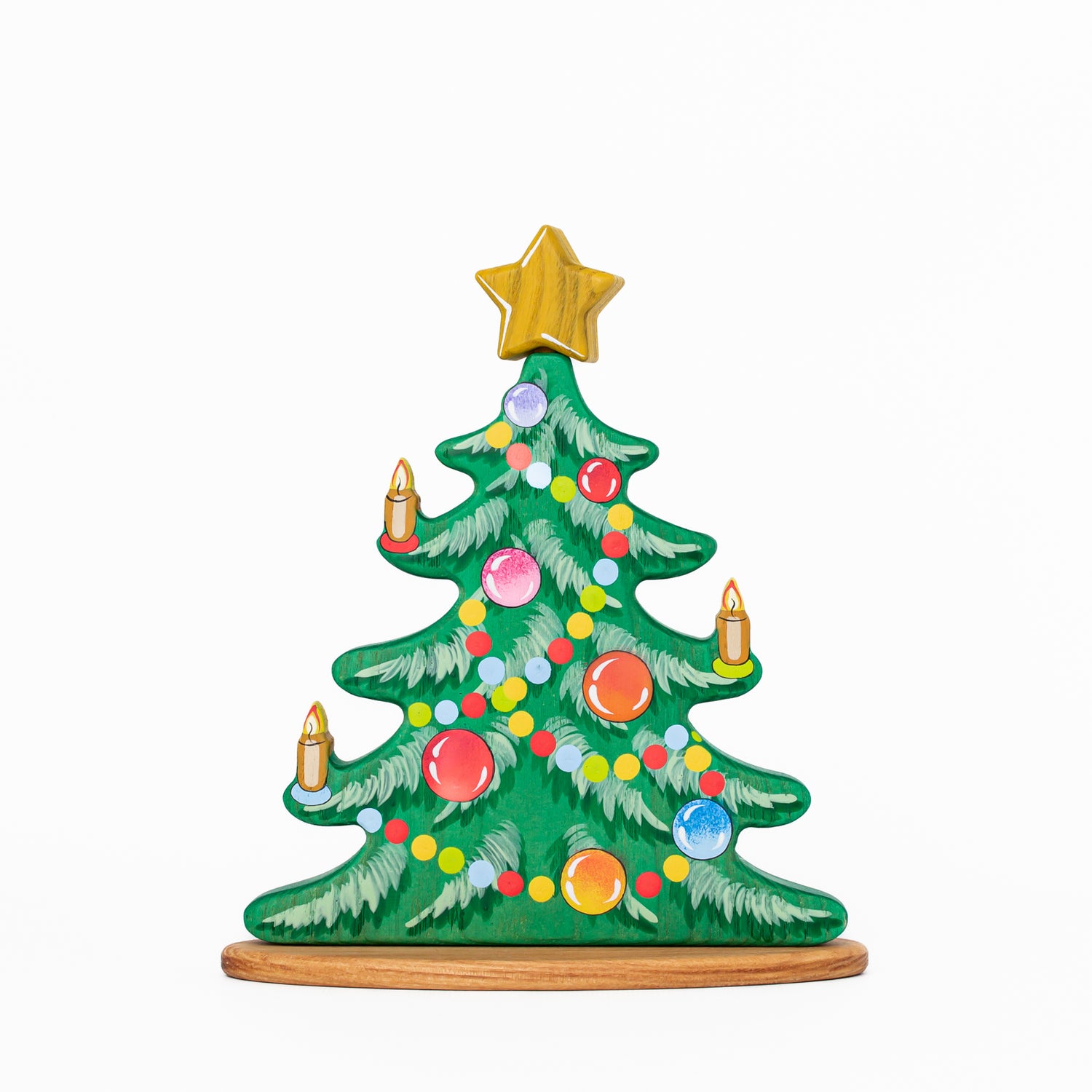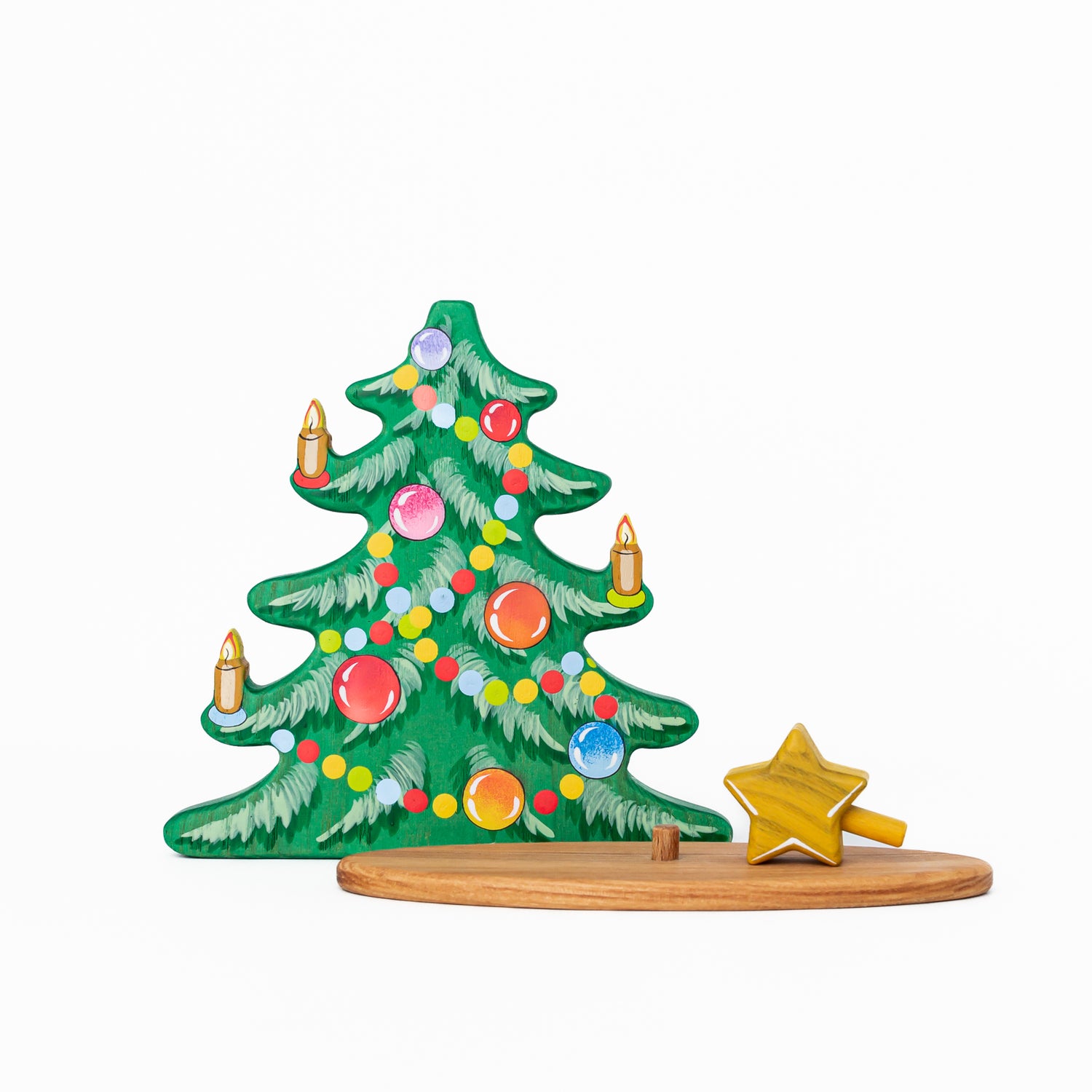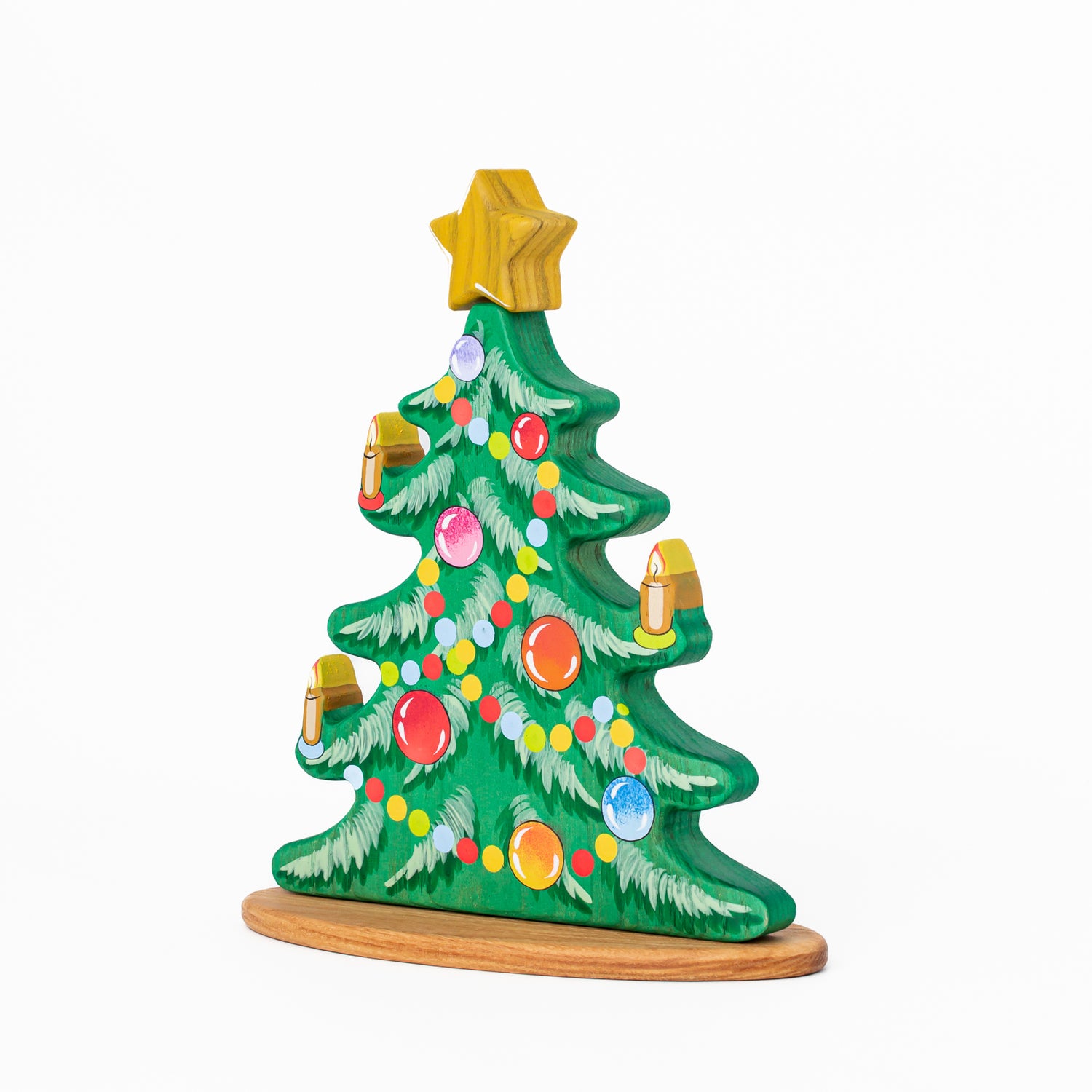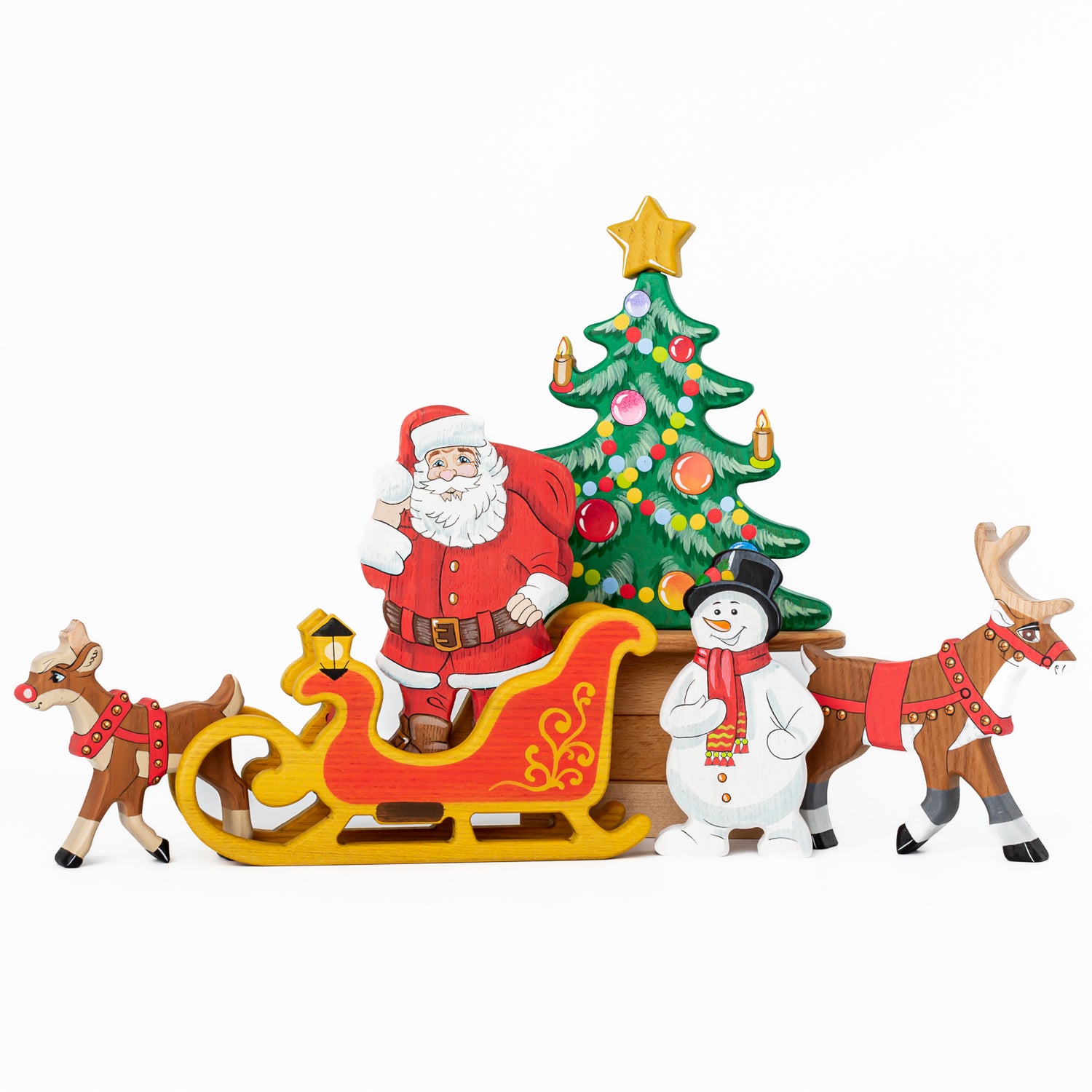 Handmade Wooden Christmas Tree by Wooden Caterpillar
by Wooden Caterpillar
This purchase helps provide 1 meal to
Indigenous Canadian children in need. Learn More
Description
Introducing Wooden Caterpillar's radiant Christmas tree, where every intricate detail captures the spirit of the season. From the glow of its candles to the shimmer of its garlands, this tree boasts vibrant ornaments and a gleaming, removable star on top. 
Why we love the Handmade Wooden Christmas Tree:
Artisan Craftsmanship: Handmade ensuring each piece is as unique as your child.
Safe for Kids: Painted with child-safe, certified paints and sealed with organic oils.
Interactive Play: Kids can experience the joy of decoration with their own removable star.
Timeless Keepsake: Built to last, making it a cherished part of your family's Christmas traditions.
Engaging Imaginative Play: Encourages children to create their own festive stories and scenes.
Embrace the holiday spirit and make merry memories with Wooden Caterpillar's exquisite Christmas tree—a gift that promises endless festive moments and warms the heart, year after year.
Features

• The toy is 16.5 cm (6.5") high
• Sanded multiple times for a super soft feel
• 100% handmade/hand-painted - each piece is unique/one of a kind!

Materials

• Handmade from solid ashwood
• Finished with non-toxic, EU-Certified paints and organic linseed oil


Age/Safety

• Recommended for children 3years

About the Brand

Wooden Caterpillar is a family-owned brand that takes pride in offering a fresh and distinctive approach to the toy market. Their exceptional line of handmade wooden toys sets them apart by providing unparalleled quality and uniquely captivating designs. Dedicated to delivering top-notch wooden toys for infants and kids, all their creations are meticulously crafted and produced in Russia. Utilizing primary timber species and employing non-toxic paints that comply with stringent European Testing Standards, they prioritize safety and sustainability.

Wooden Caterpillar's mission is to ignite children's imaginations through creative and open-ended play using simple yet robust toys that can be cherished for generations. Each animal they create is a testament to their craftsmanship, carefully fashioned with thoughtful attention to detail. Revel in the exquisitely made wooden toys from Wooden Caterpillar that inspire endless hours of entertainment and enrich the world of imaginative play for children worldwide.

Shipping & Delivery

• FREE shipping over $150
• $12 flat rate shipping across Canada on orders under $150
• $15 flat rate shipping on US orders under $150
• For more information, check out our full Shipping Policy