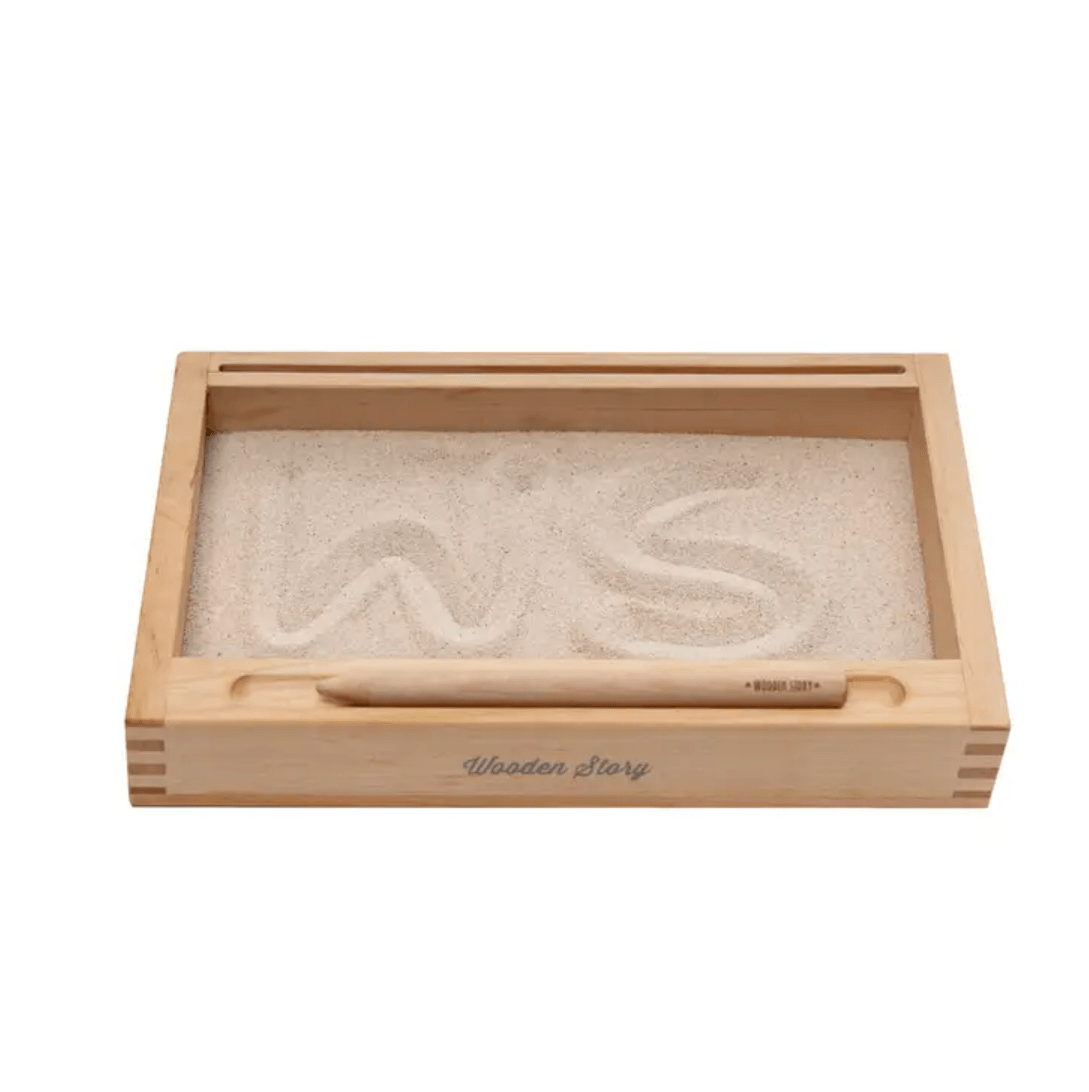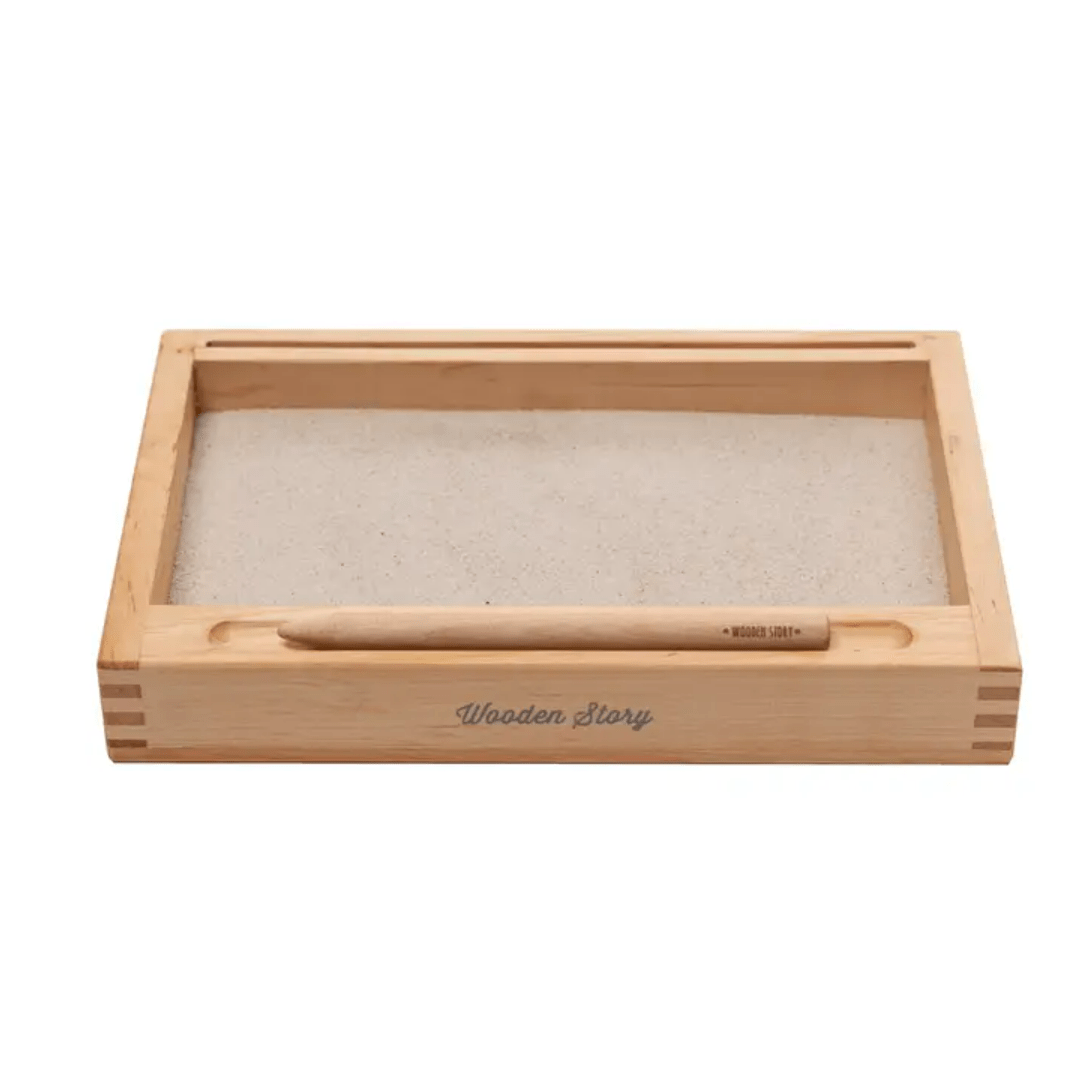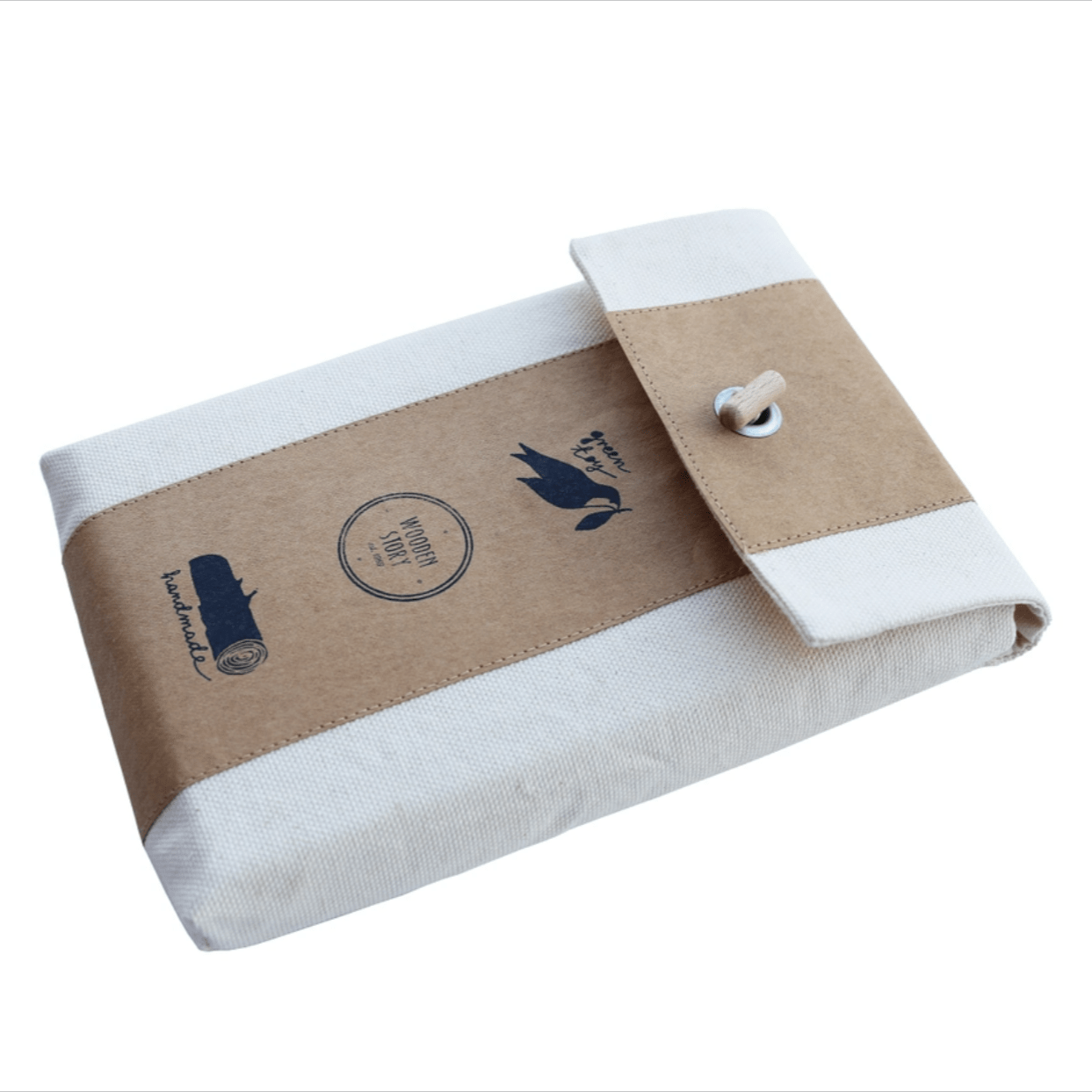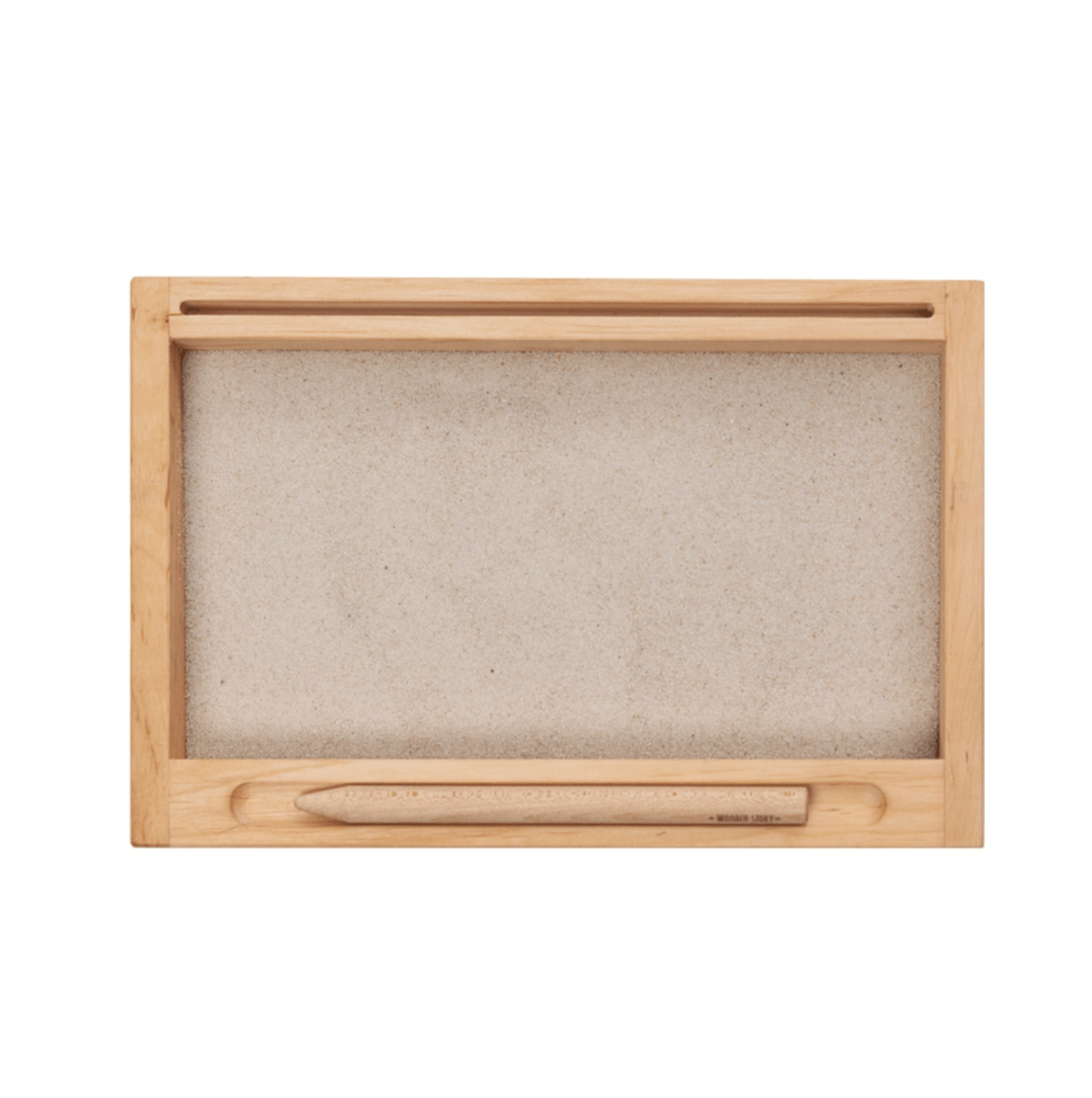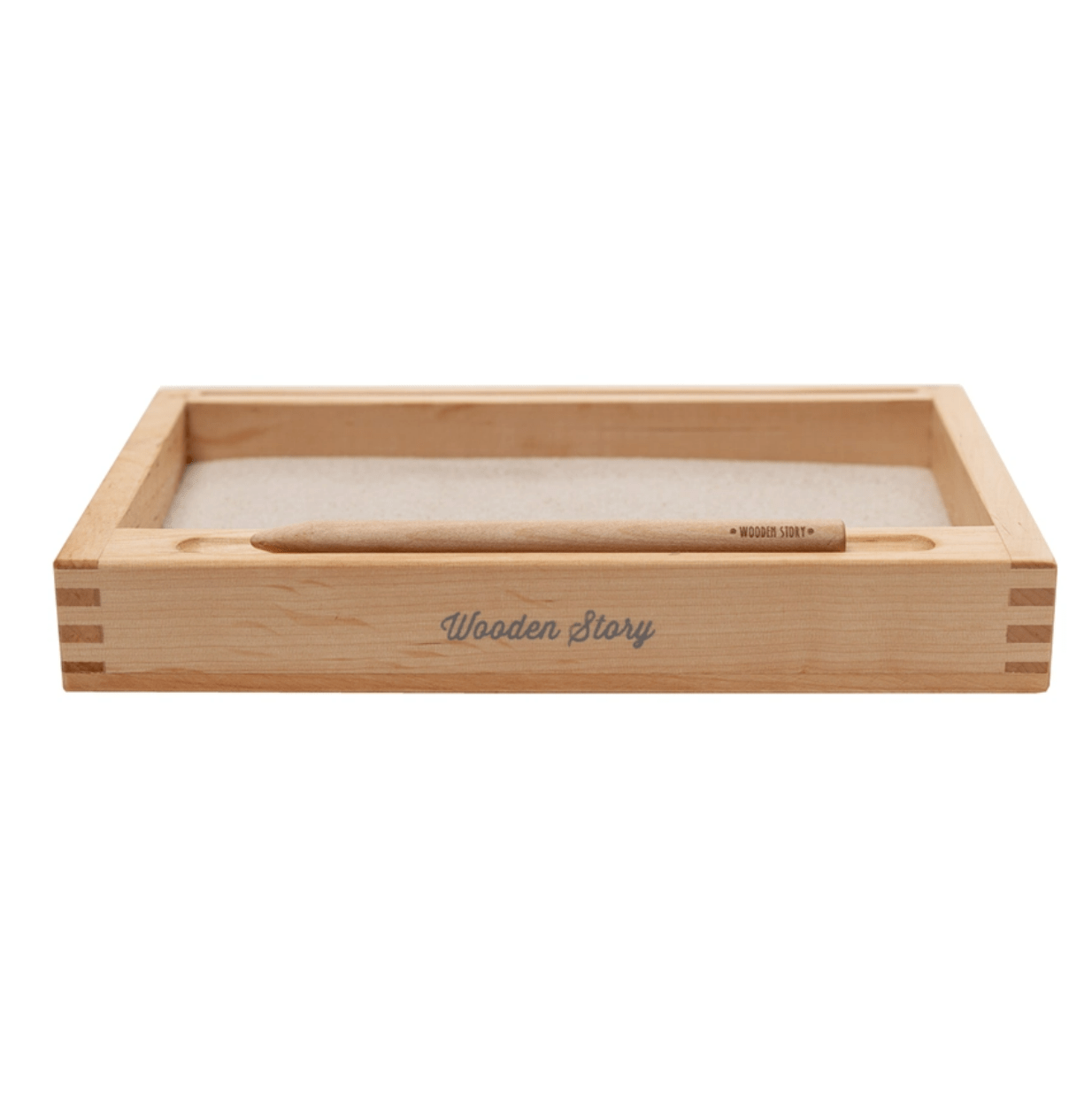 Handmade Montessori Learning Tray by Wooden Story
by Wooden Story
This purchase helps provide 1 meal to
Indigenous Canadian children in need. Learn More
Description
Discover the magic of learning and play with our extraordinary Handmade Wooden Montessori Learning Tray! Crafted with love from sustainable wood, this unique learning tray is a true testament to artisanal craftsmanship. It comes complete with a wooden stylus and a slot to insert flashcards, opening the door to a world of endless possibilities for curious young minds. From sand writing and counting to building and sensory play, this versatile tray encourages open-ended exploration, empowering children to embrace their creativity and love for learning in the most delightful way. 
Why we love the Handmade Wooden Montessori Learning Tray:
Entirely handmade using sustainable wood, promoting eco-conscious play
Supports a variety of learning activities such as sand writing, counting, and more
Encourages open-ended play and creativity, fostering cognitive development
Enhances fine motor skills and sensory experiences for well-rounded growth
Eco-friendly design instills sustainable values from an early age
High-quality craftsmanship ensures durability and long-lasting play
Unlock the power of learning and imagination with our Handmade Wooden Montessori Learning Tray. With this versatile and eco-friendly treasure, every play session becomes an opportunity for growth and joyous exploration.
Features

• The set includes: a built-in card holder, a wooden pencil and one large section for placing sand or other materials
• Sand is NOT included
• Packed in an ecological cotton case that can be used as, for example, a pencil case.
• Dimensions: 22 x 14.5 x 3 cm (8.7″ x 5.7″ x 1.2″)

Materials

• Made from FSC® Certified Beech Wood
• Finished with Beeswax and Natural Botanical Oils, giving it a beautiful smooth finish

Age/Safety

• Recommended for ages 1 year+

About the Brand

Nestled in the Beskidy Mountains in Poland, Wooden Story is a 3rd generational family-owned business.

Inspired by nature and built to last, every toy is made by hand using FSC Certified wood and finished with natural botanical oils and beeswax. These are the epitome of heirloom, and some of the most beautiful wooden toys you will ever own.

Shipping & Delivery

• FREE shipping over $125
• $12 flat rate shipping across Canada on orders under $125
• $15 flat rate shipping on US orders under $125
• For more information, check out our full Shipping Policy