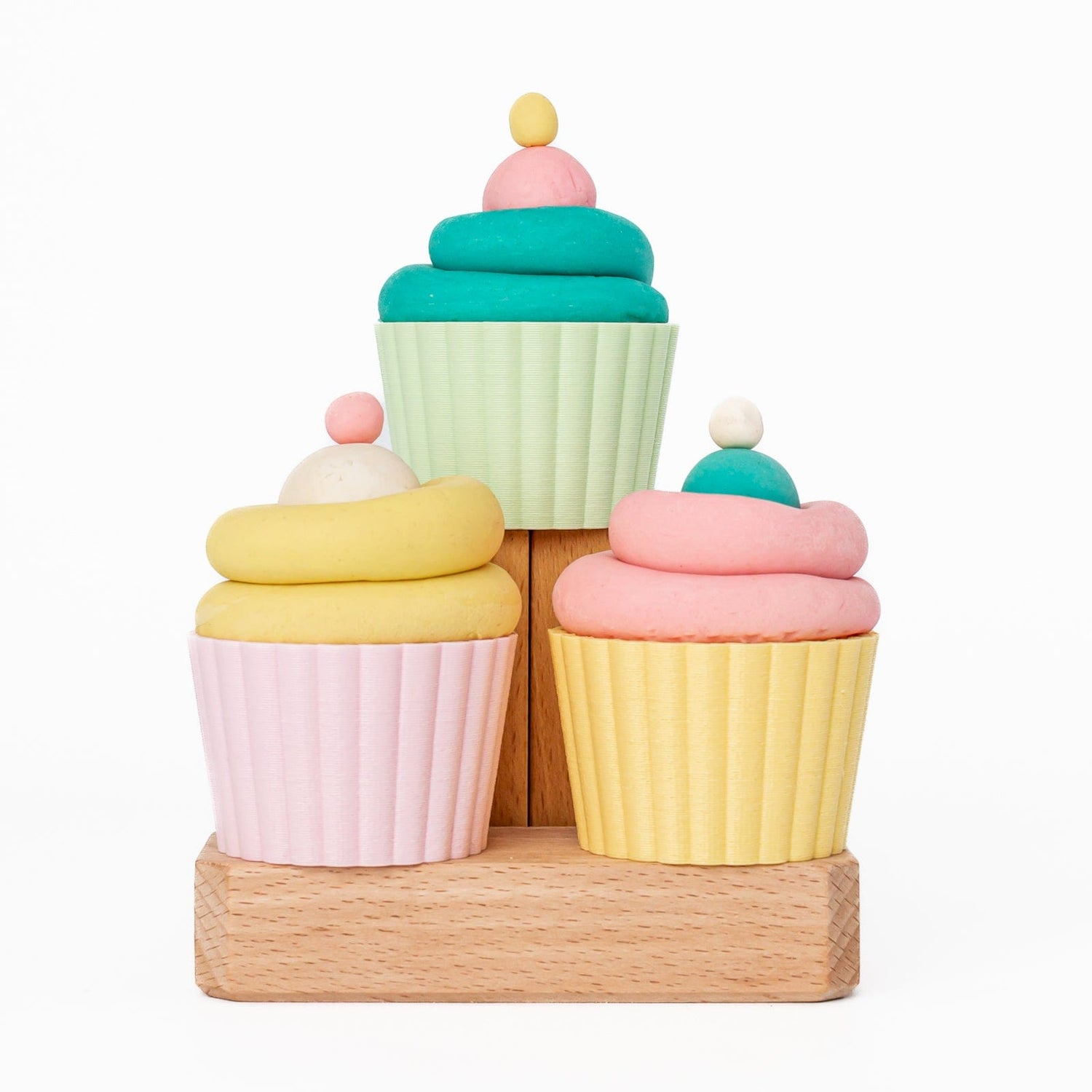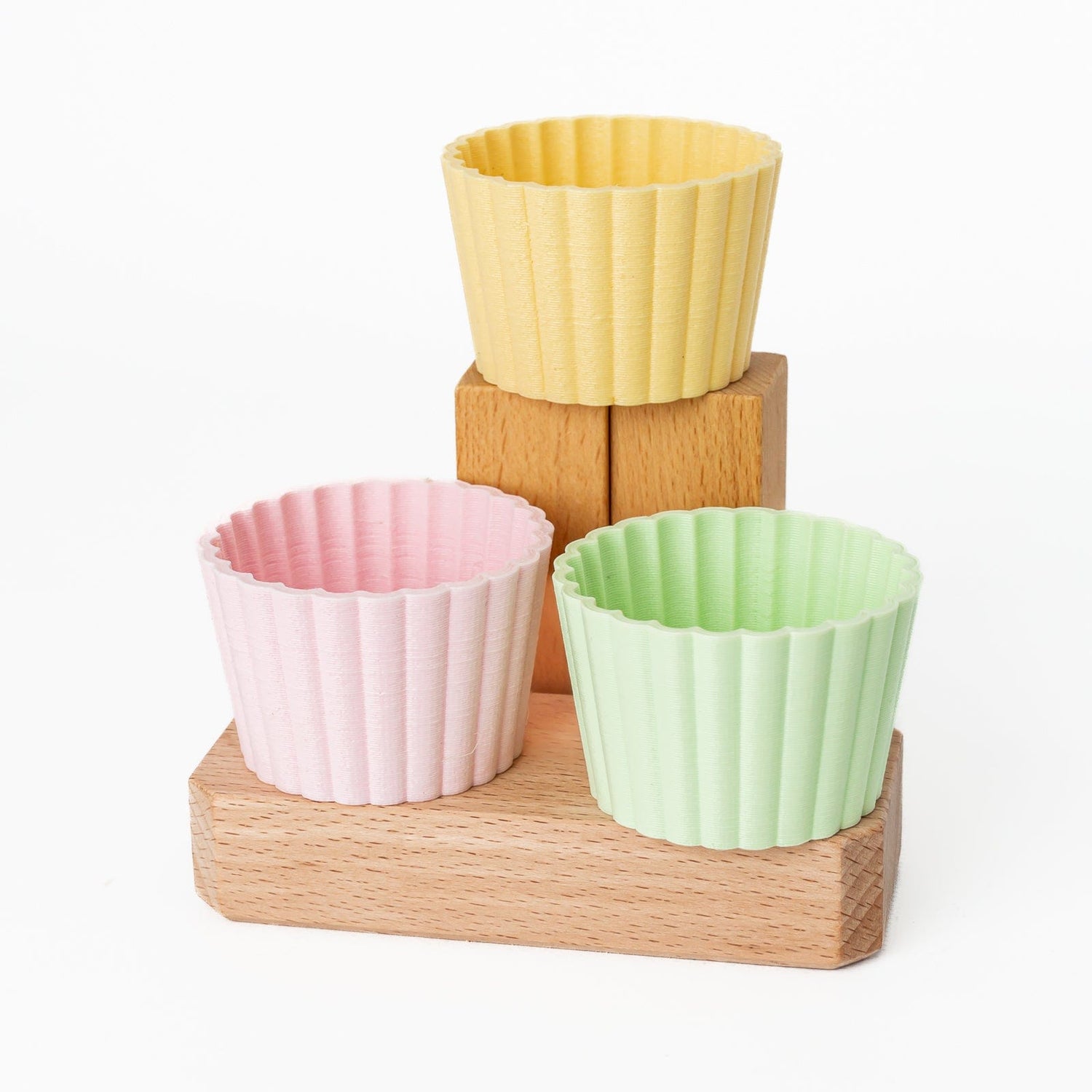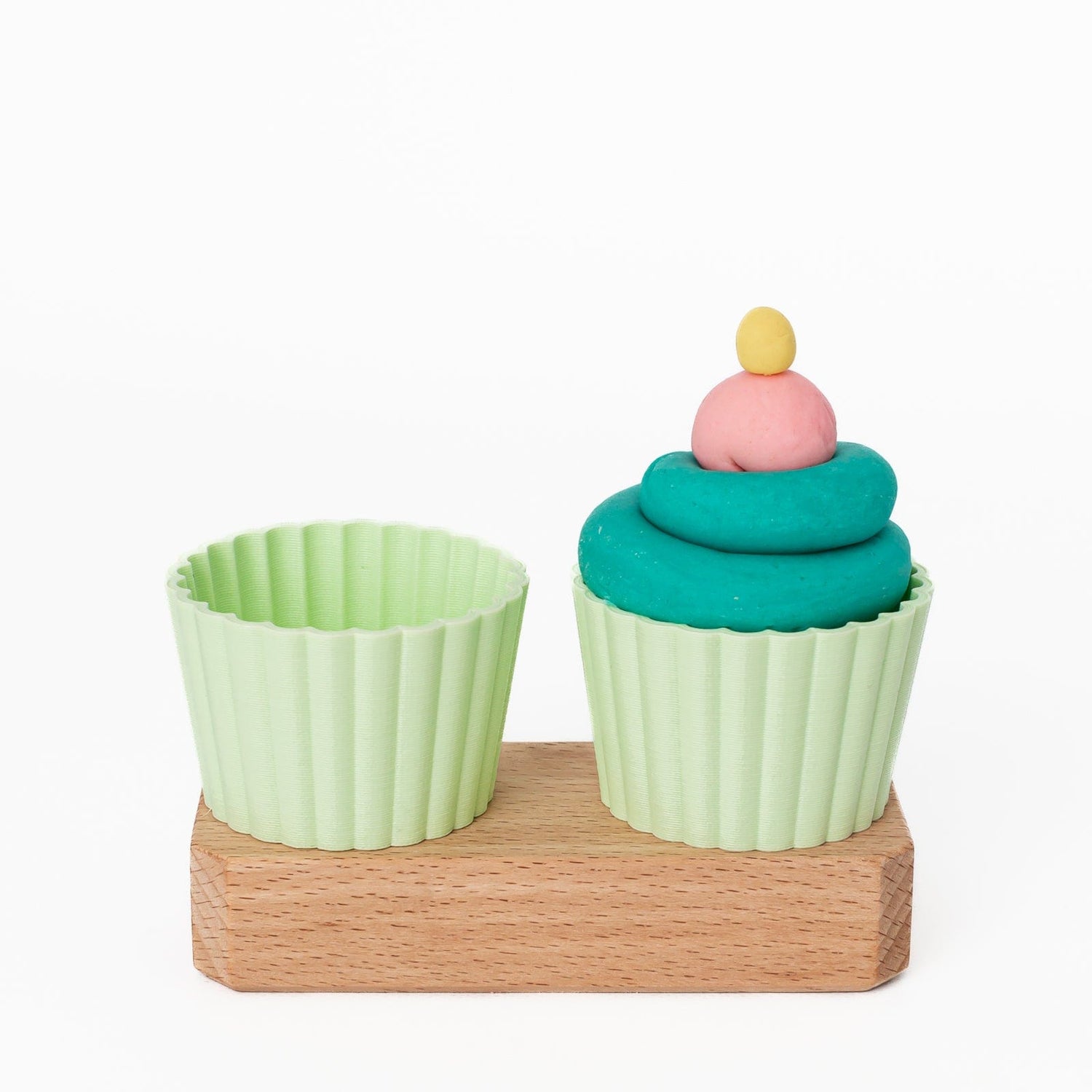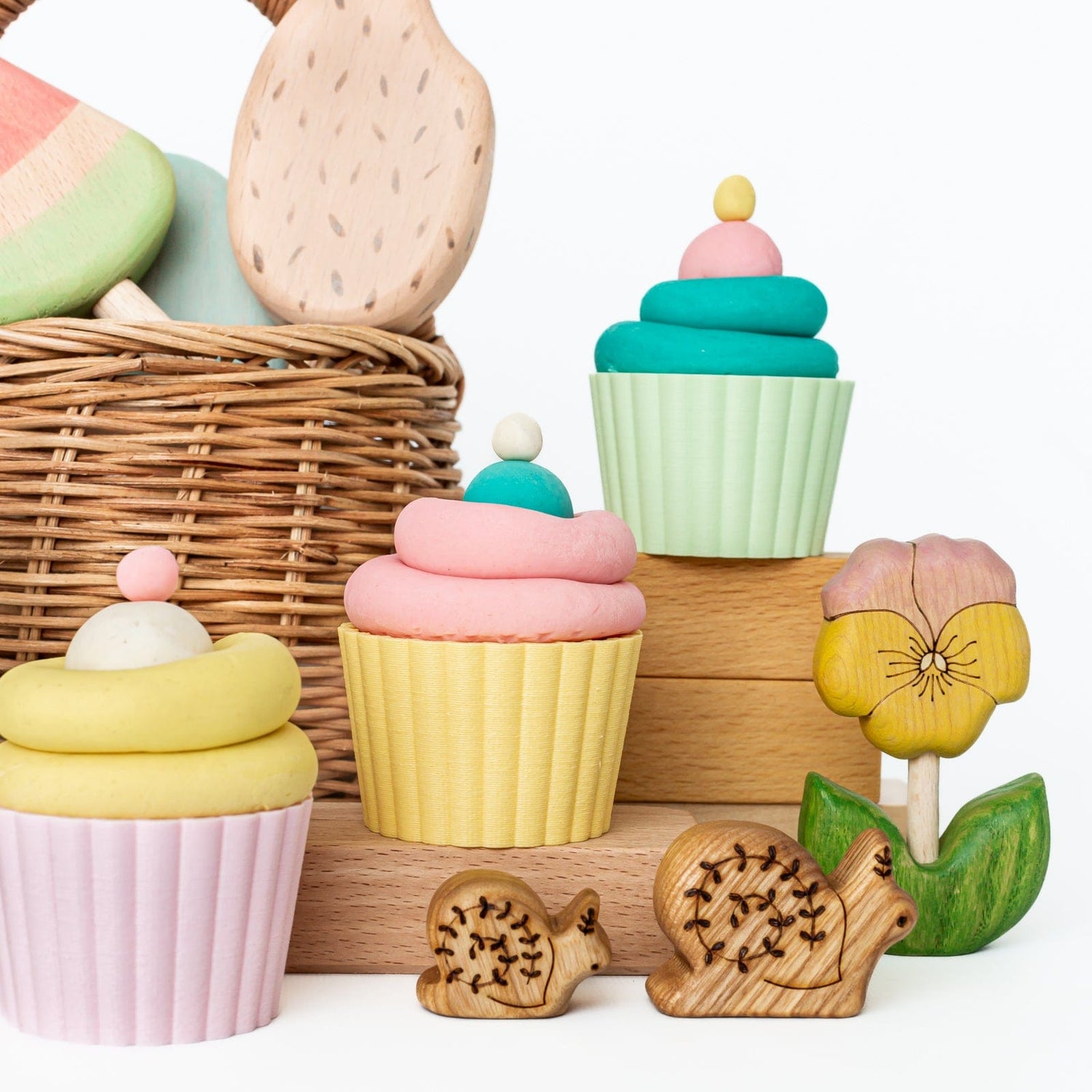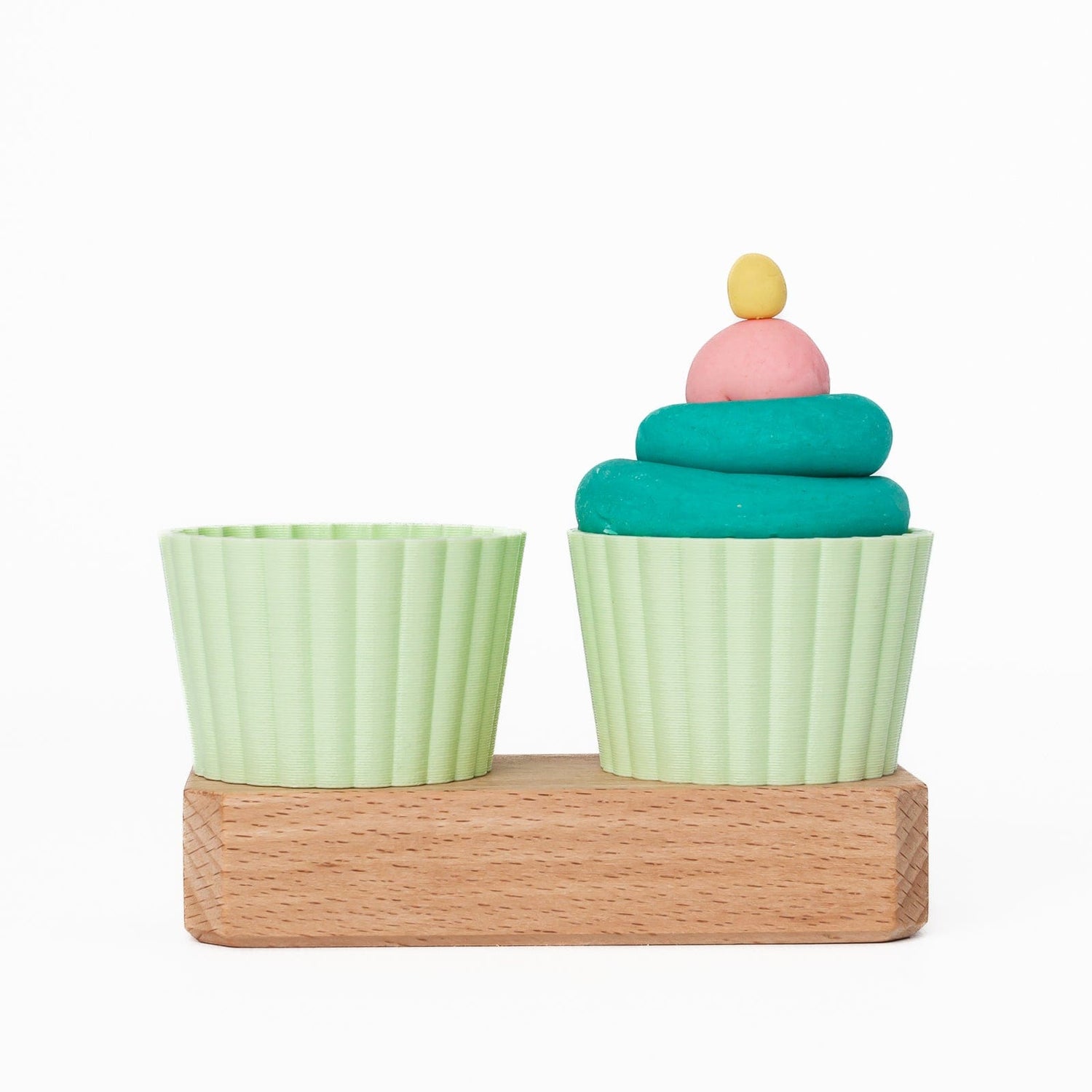 Cupcake Eco Mould (Set of 3)
by Kinfolk Pantry
This purchase helps provide 1 meal to
Indigenous Canadian children in need. Learn More
Description
Introducing our delightful set of 3 Eco Cupcake Moulds—a versatile addition to your child's imaginative playtime. Whether they're baking make-believe cupcakes, scooping up sensory materials, or embarking on outdoor adventures, these moulds offer endless possibilities for fun and creativity.
Crafted from 100% non-toxic and biodegradable materials, our Eco Cupcake Moulds are designed to withstand hours of play while ensuring the utmost safety for your little ones. Spark their curiosity and inspire imaginative creations as they explore the world of pretend baking and sensory exploration.
Pairs perfectly with our handmade play-doughs.
Made in Australia by our friends at Kinfolk Pantry.
Features

• This set includes: 1 x Pastel Pink Cupcake Eco Mould, 1 x Pastel Green Cupcake Eco Mould & 1 x Pastel Yellow Cupcake Eco Mould

Materials

• Cutters are made from recycled wood-mill sawdust and PLA plastic. PLA plastic is derived from plant-based sources such as fermented corn starch and the sawdust we use is recycled and untreated. We are committed to natural, non-toxic and eco-friendly craftsmanship.

Age/Safety

• Recommended for children 3 years+

Care/Cleaning

• Use a dry cloth to wipe off any remaining dough.
• To prolong the life of your dough cutters, avoid leaving them in direct sunlight or moisture. Store them in a cool, dry place when not in use and don't forget, they will wear faster than traditional plastics. Being eco-friendly, they will age as everything is supposed to, and leave little behind.

About the Brand

Kinfolk Pantry is a family-owned Australian brand with a passion for natural learning and fun! They specialize in early learning and play resources that are ethically made out of recycled and plant-based materials, eco-friendly and non-toxic, and packaged using only compostable and recycled materials.

Lovingly made from their home to yours, these small-batch products are sure to spark some creativity and imaginative play at home.

Shipping & Delivery

• FREE shipping over $125
• $12 flat rate shipping across Canada on orders under $125
• $15 flat rate shipping on US orders under $125
• For more information, check out our full Shipping Policy