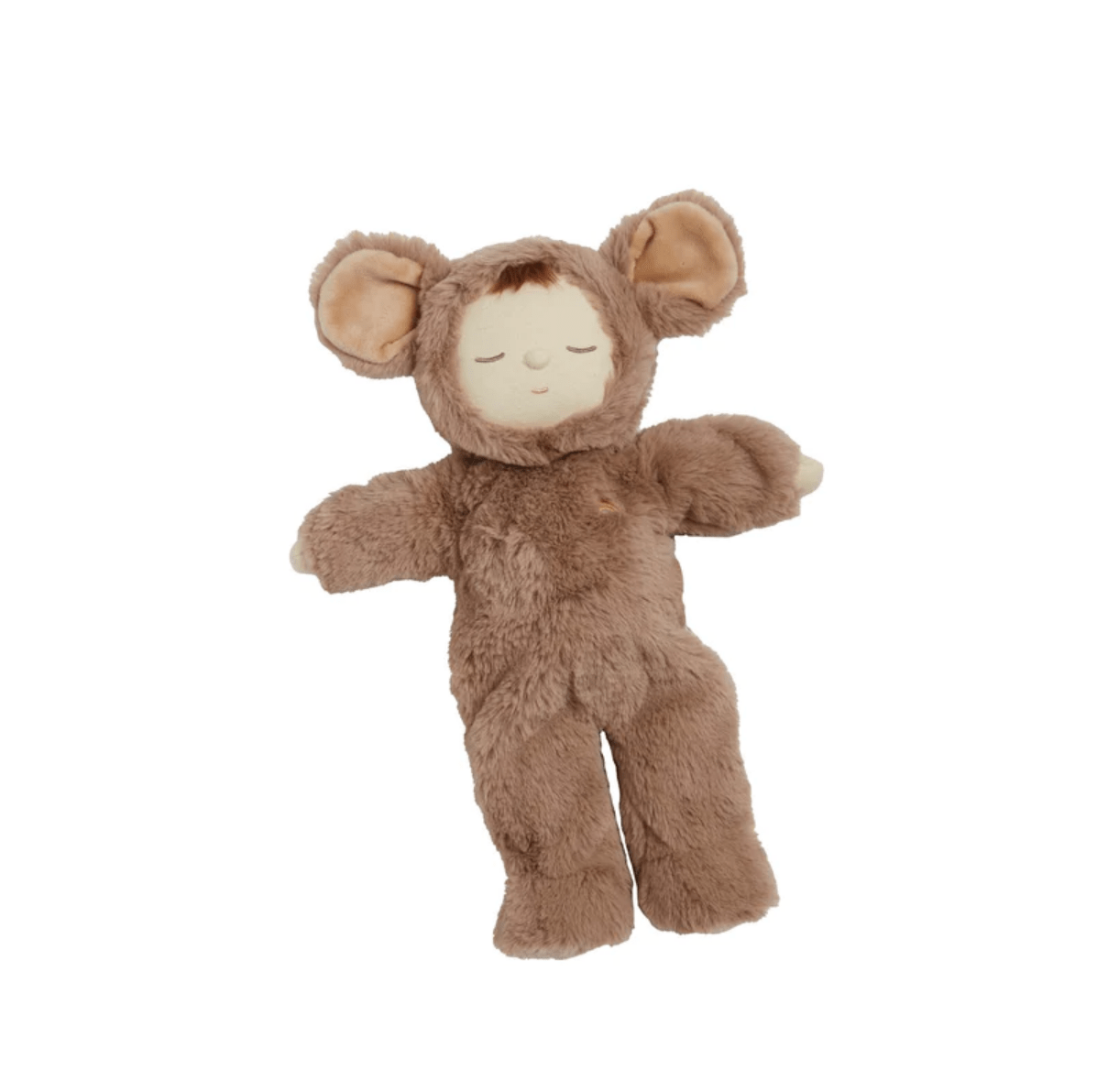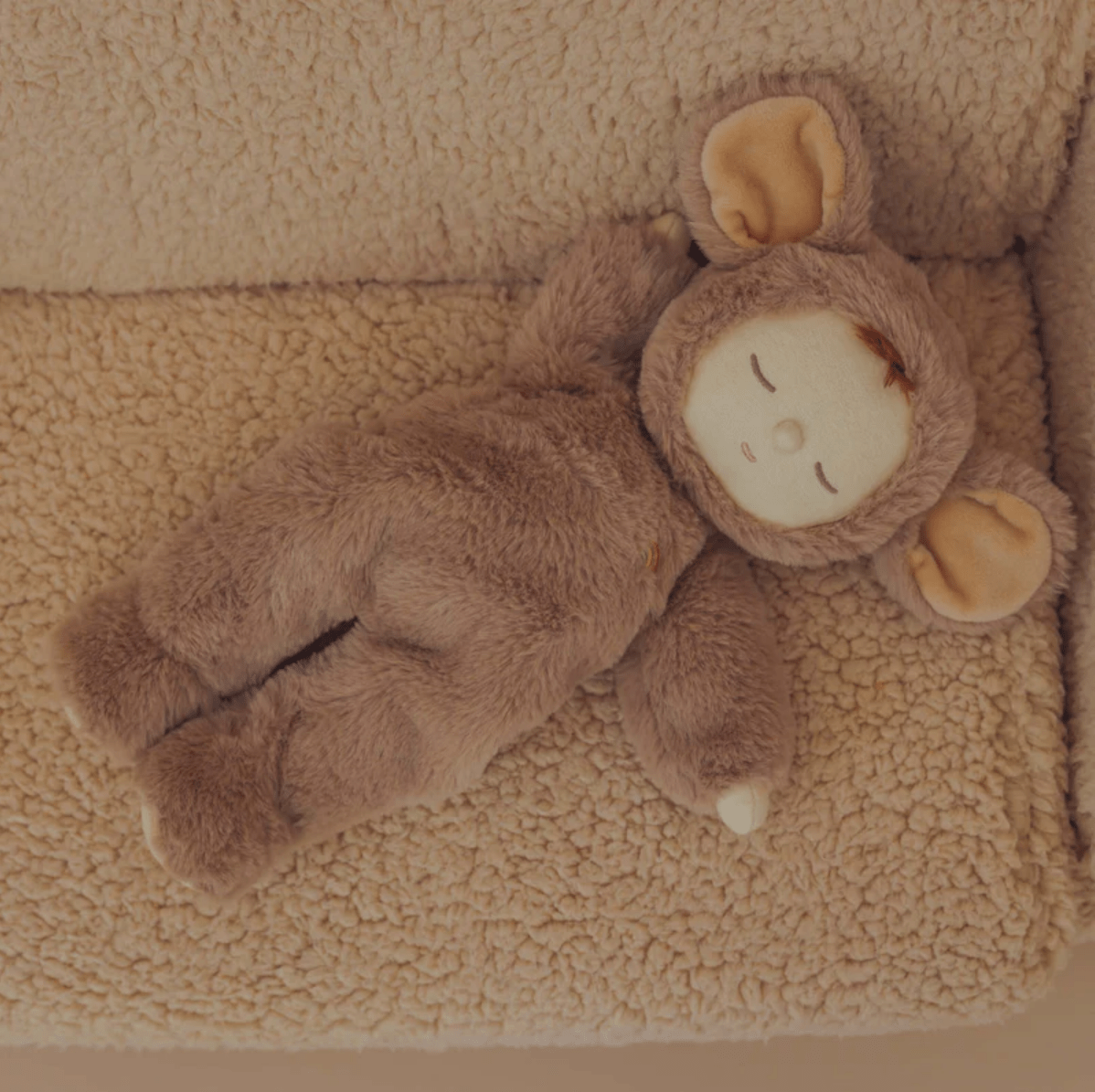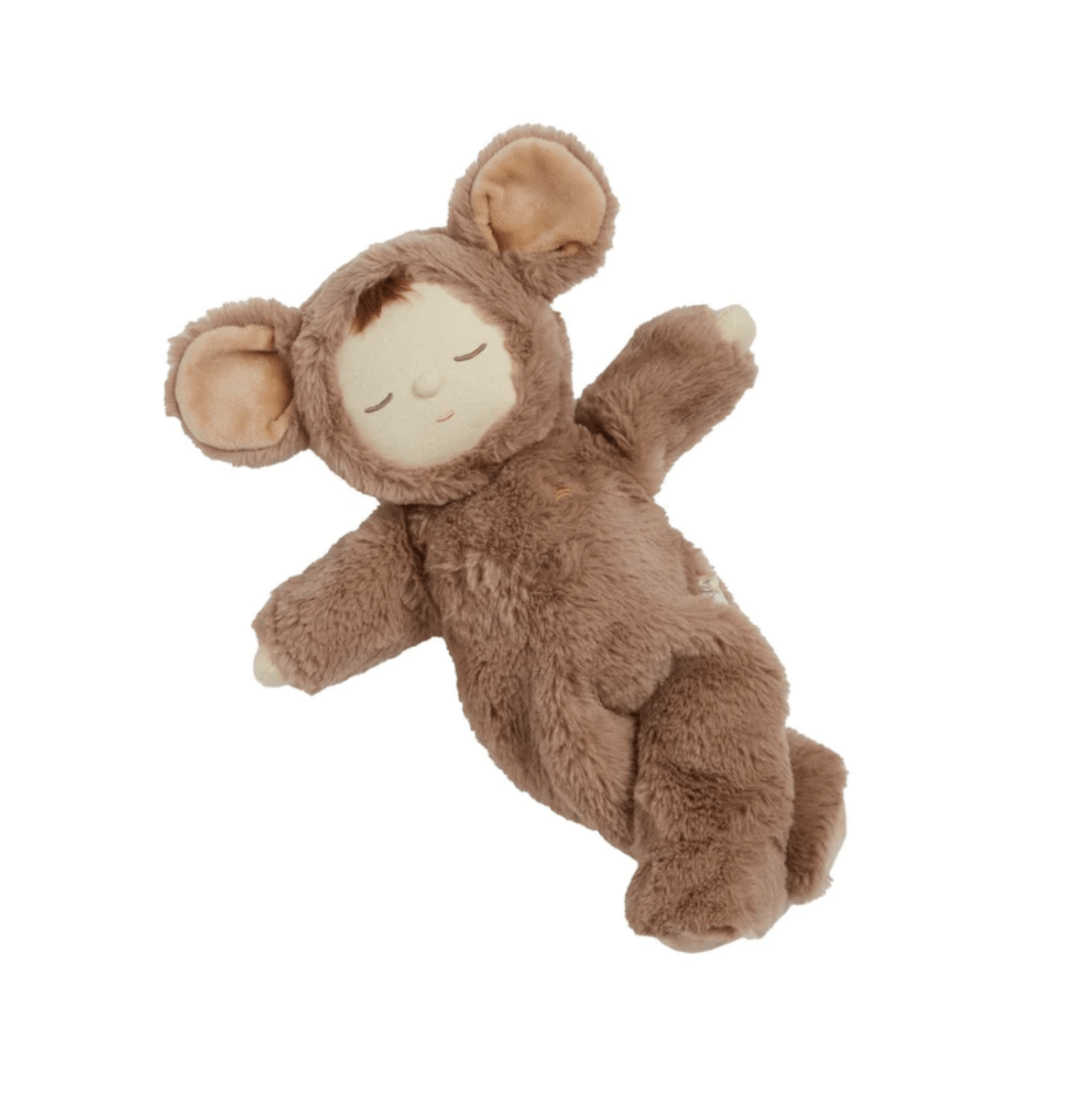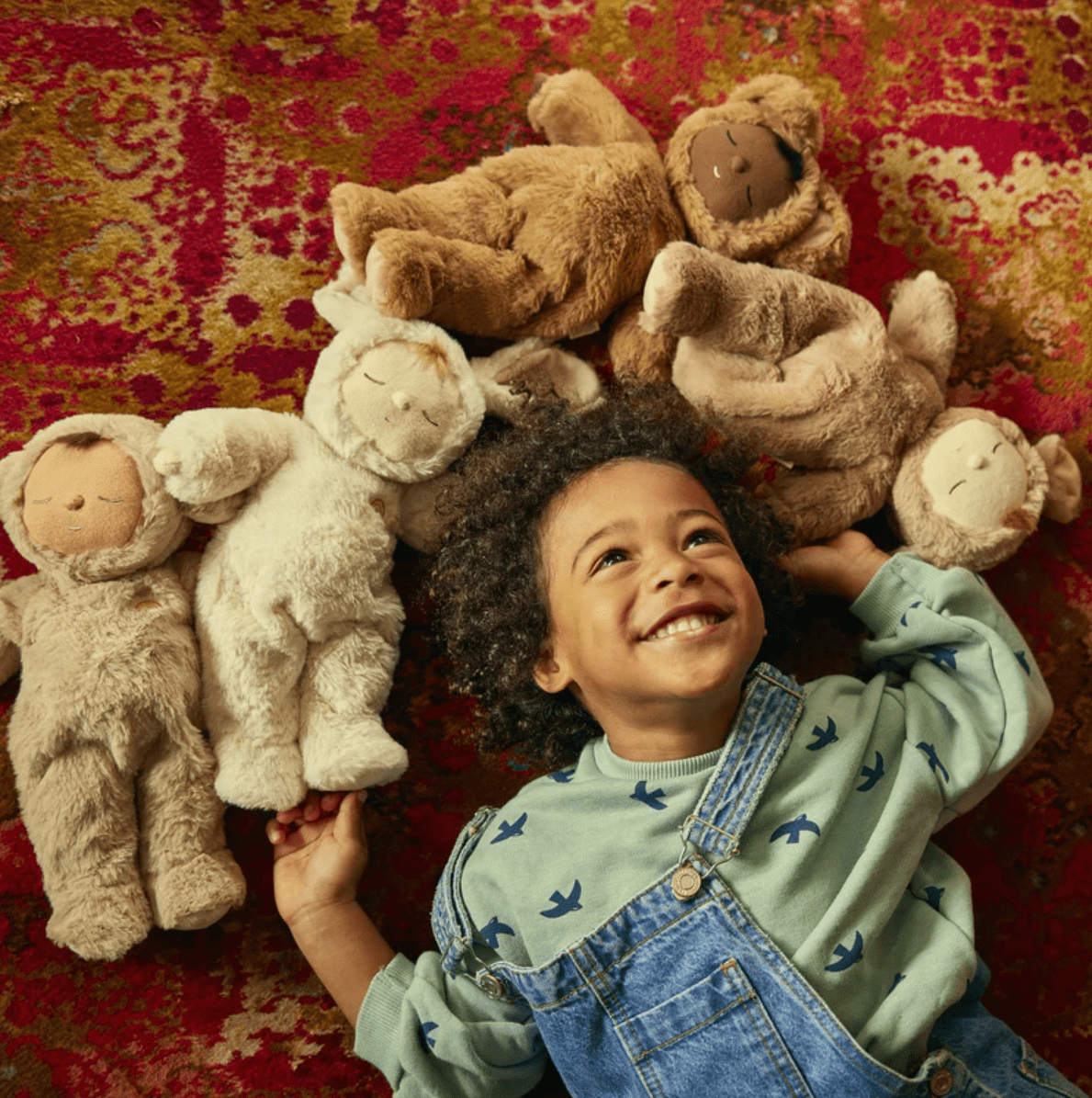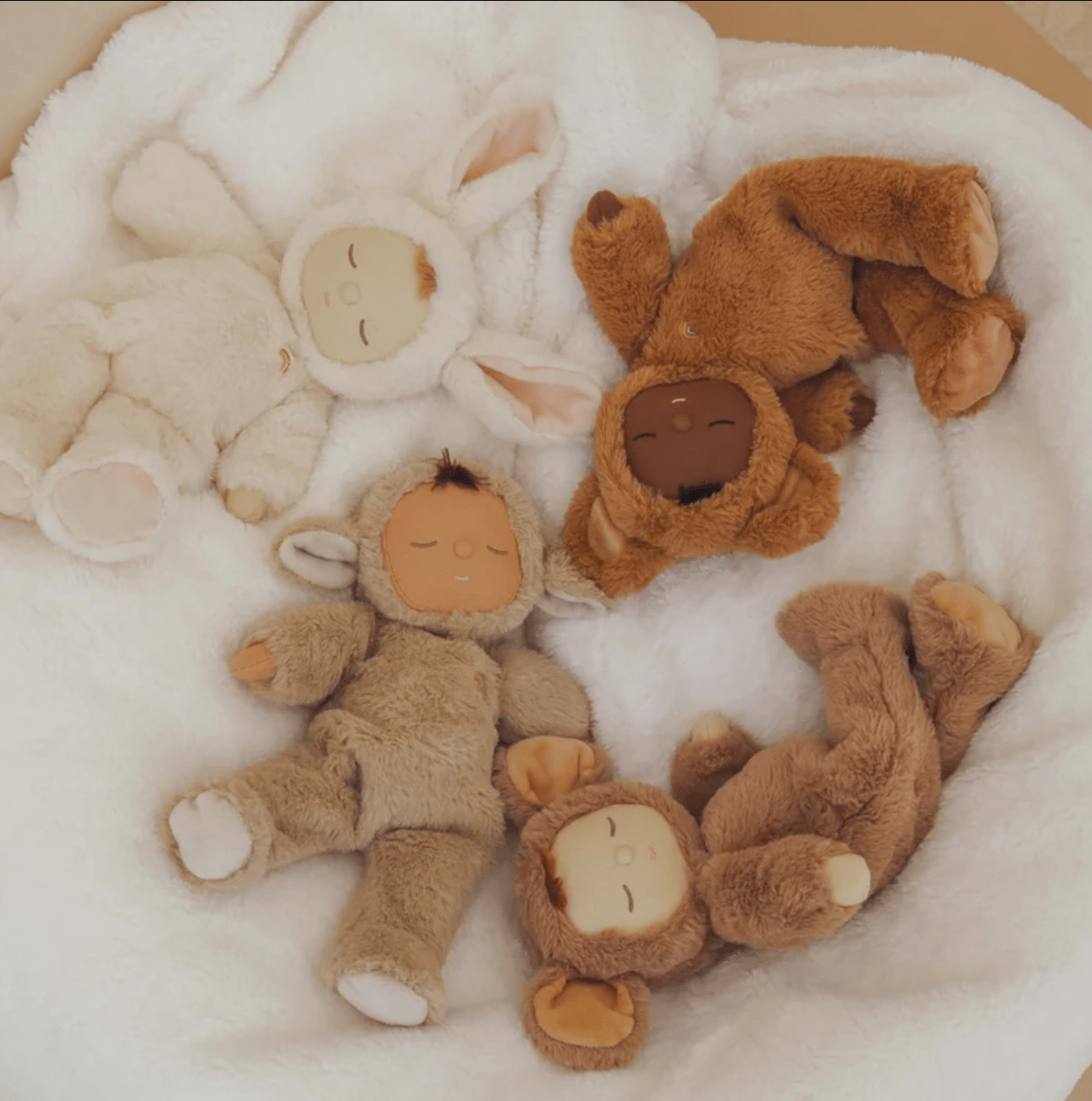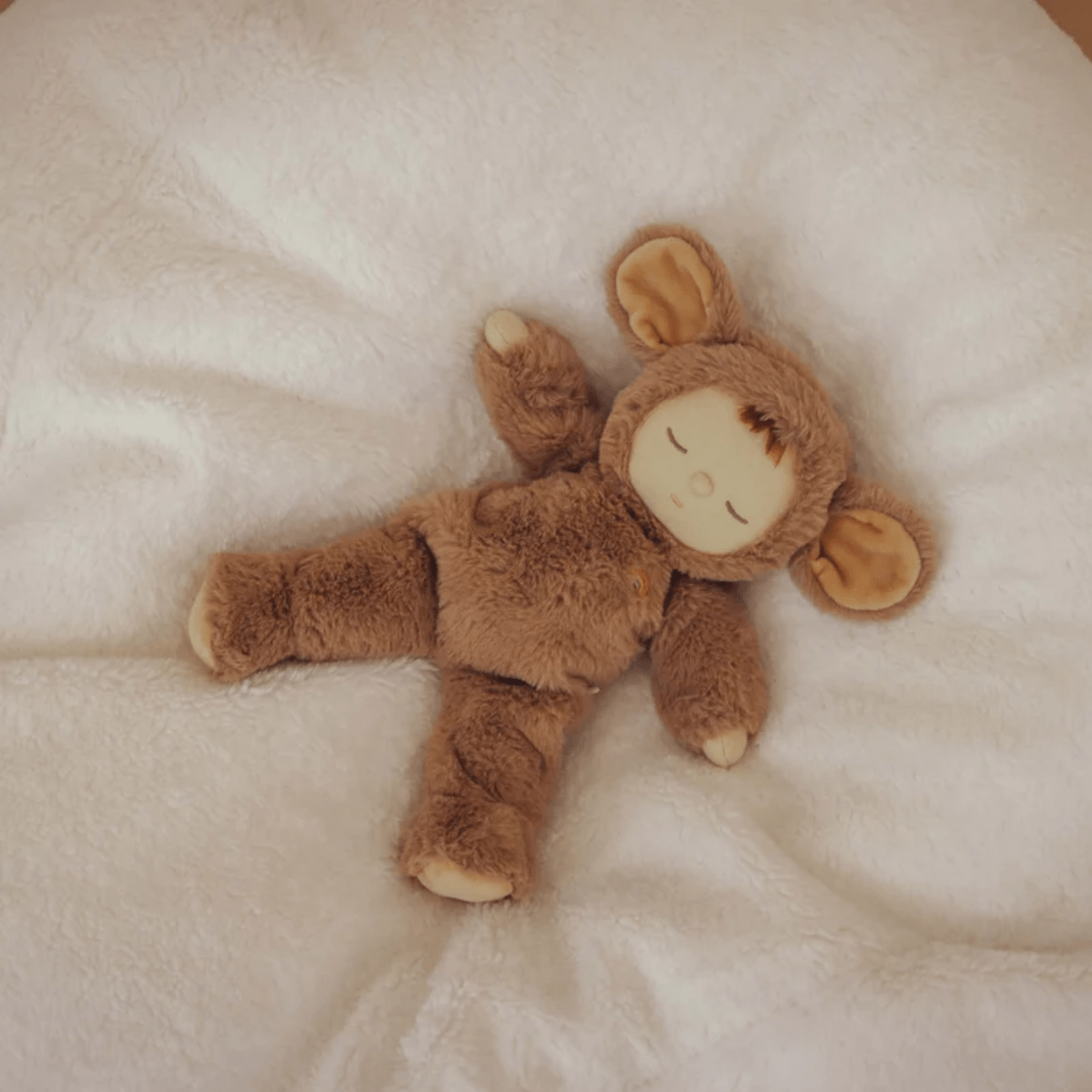 Cozy Dinkum Doll (Mousy Pickle) by Olli Ella
by Olli Ella
This purchase helps provide 2 meals to
Indigenous Canadian children in need. Learn More
Description
Introducing Mousy Pickle, the endearing Cozy Dinkum Doll that will steal your child's heart and provide a world of cuddly comfort! Crafted from cozy plush, Mousy Pickle offers the softest and warmest hugs, inviting little ones to embrace a world of snuggles and joy. Its sweet embroidered face and adorable tuft of hair make Mousy Pickle simply irresistible, capturing the hearts of both children and parents alike.
Each Cozy Dinkum Doll wears a non-removable suit with two soft furry ears and a rainbow lovingly embroidered right over its heart, adding a touch of charm and cuteness to this lovable companion. 
Why we love the Cozy Dinkum Doll Mousy Pickle:
Mousy Pickle is made from cozy plush for the softest and warmest cuddles
Features a sweet embroidered face with a tuft of hair, making it irresistibly charming
Non-removable suit with soft furry ears and an embroidered rainbow, adding a touch of cuteness
Posable in multiple sleeping positions and weighted for extra calm and comfort
A beautiful gift for newborn babies, bringing them love, warmth, and tranquillity from day one
A delightful addition to any child's lovey collection, becoming an inseparable cuddly companion
Embrace the enchantment of cuddles and love with our Cozy Dinkum Doll Mousy Pickle. Crafted with love and designed for endless snuggles, this plush doll is more than just a toy – it's a cherished friend that will accompany your child through their early years and beyond. 
Features

• Cozy Dinkum Dolls can be posed in multiple sleeping positions with their head, arms and legs joined to their body by an interior fabric tape.
• Cozy Dinkum Dolls wear a non-removable plush onesie with ears and embroidered rainbow over the heart
• Their face features embroidered eyes and a mouth with an oval shape nose.
• Gently weighted for added calm

Materials

• Bodies are made from cotton and poly
• Interior fill contains polyester fibers and plastic pellets.
• Cozy Dinkums packaged in a biodegradable bag

Age/Safety

Care/Cleaning

• Cold gentle machine wash in laundry bag
• Do not bleach, soak or rub
• Air dry only
• Do not tumble dry, iron or dry-clean

About the Brand

Olli Ella is a popular toy brand known for its beautifully designed and ethically made toys, furniture, and accessories for children. The brand was founded by sisters Chloe and Olivia Brookman in 2010 and has gained recognition for its commitment to sustainable and eco-friendly practices.

Olli Ella toys are characterized by their timeless and whimsical aesthetic. They offer a wide range of imaginative and creative toys that encourage open-ended play, including wooden play sets, dolls, dollhouses, and soft toys. The brand focuses on creating toys that inspire children's imagination and promote their cognitive and motor skills development.

In addition to toys, Olli Ella also produces a variety of children's furniture and decor items. Their furniture pieces are crafted with high-quality materials and feature a blend of modern and vintage design elements. From cribs and beds to bookshelves and storage baskets, Olli Ella offers stylish and functional options for creating enchanting spaces for children.

What sets Olli Ella apart is their strong commitment to sustainability. The brand strives to minimize its environmental impact by using natural, non-toxic materials and implementing eco-friendly production processes. They work closely with artisans and manufacturers who share their values and ensure fair labor practices.

Overall, Olli Ella is a beloved toy brand that combines timeless design, high-quality craftsmanship, and a commitment to sustainability. Their products are cherished by children and parents alike for their beauty, durability, and ability to spark imagination and creativity.

Shipping & Delivery

• FREE shipping over $125
• $12 flat rate shipping across Canada on orders under $125
• $15 flat rate shipping on US orders under $125
• For more information, check out our full Shipping Policy