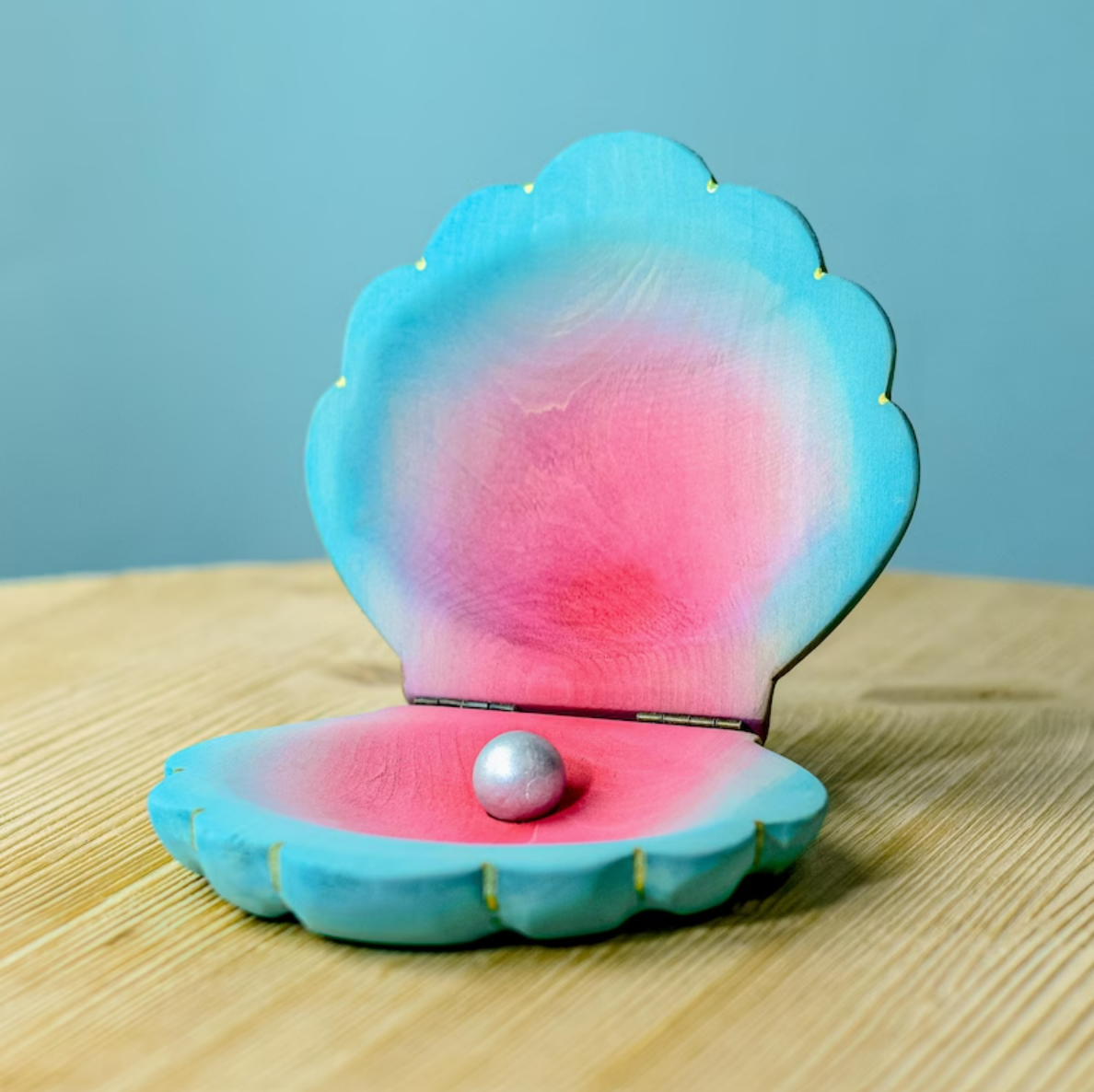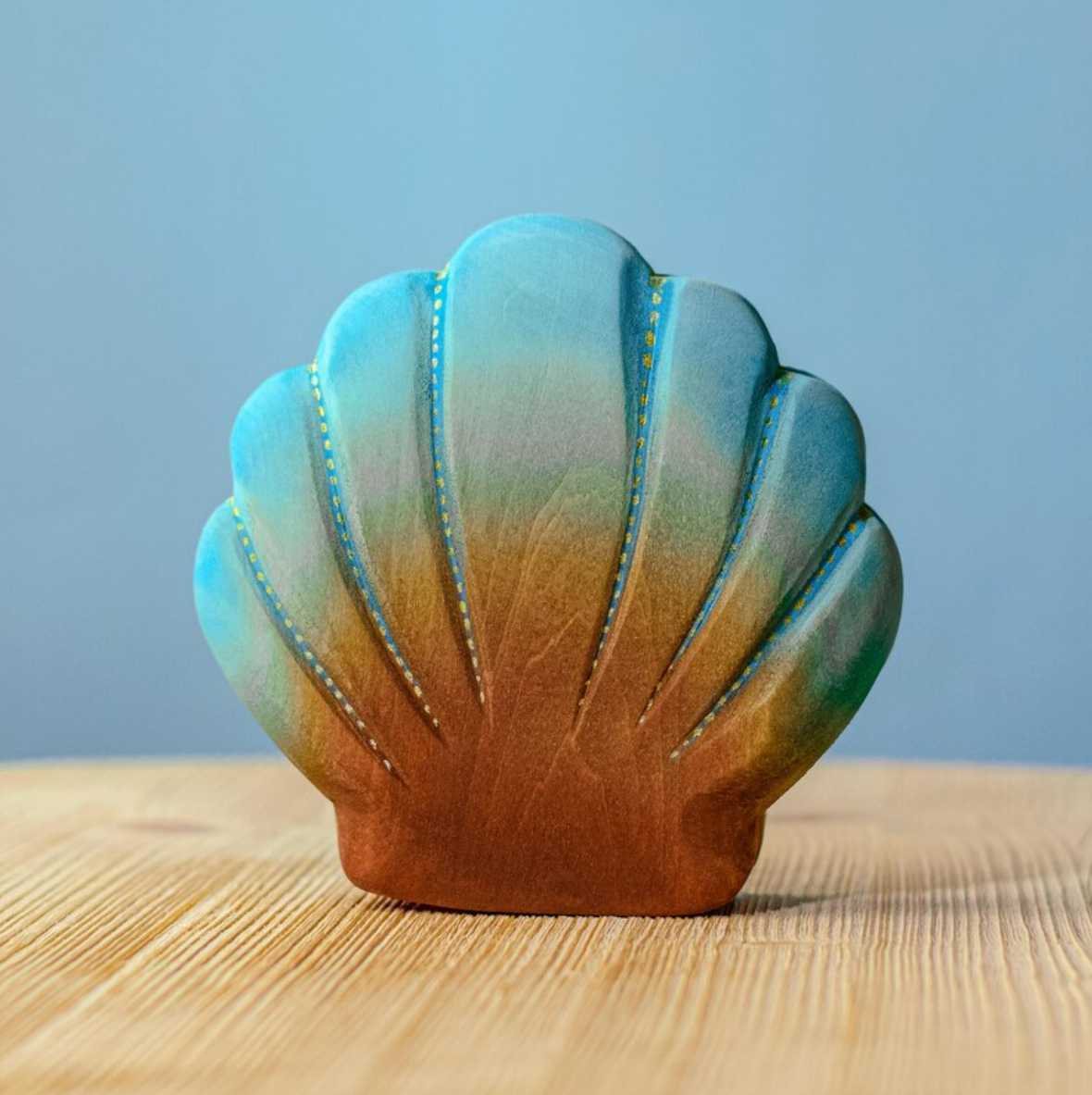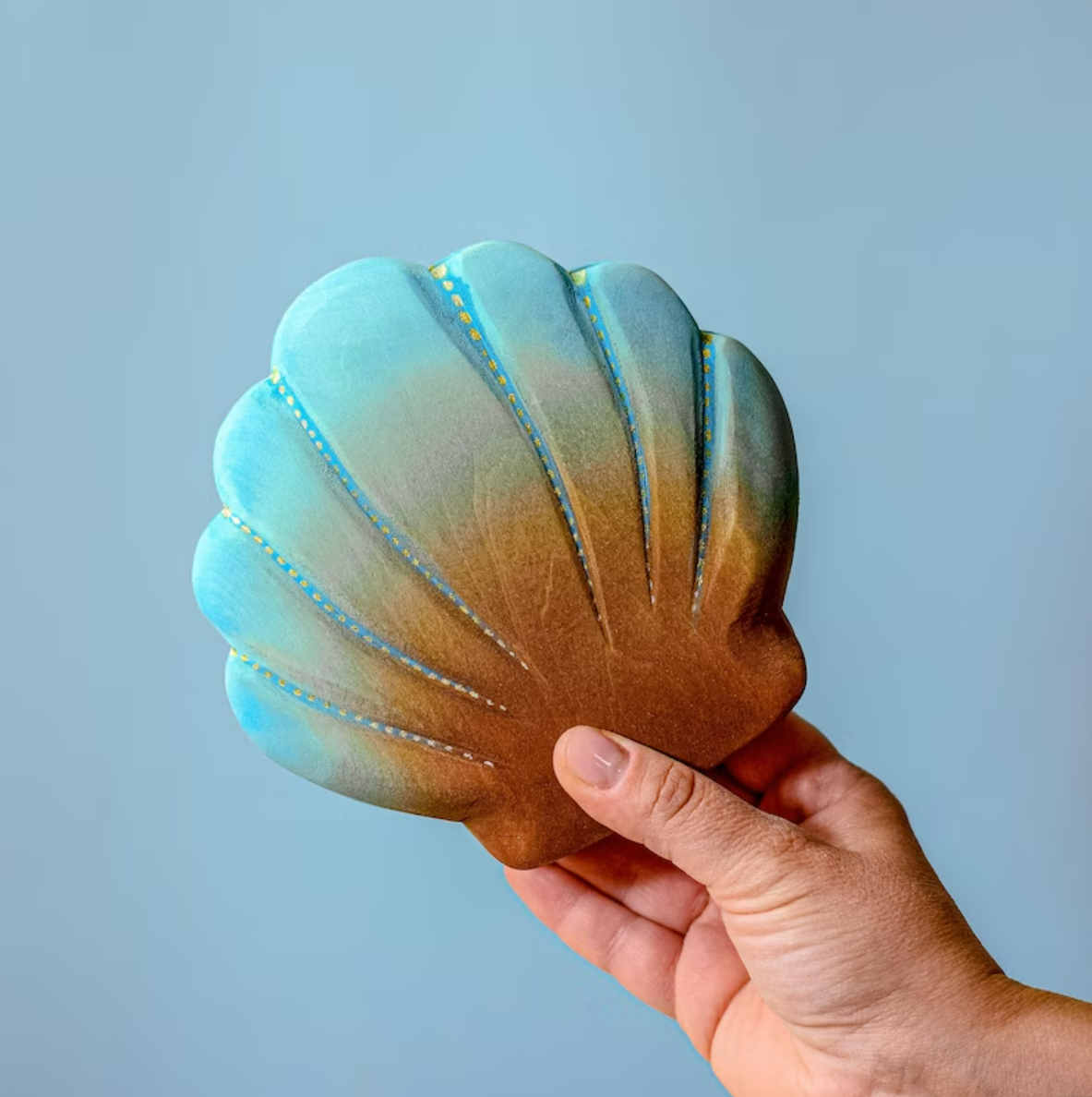 Bumbu Toys Wooden Shell with Pearl
by Bumbu Toys
This purchase helps provide 2 meals to
Indigenous Canadian children in need. Learn More
Description
Dive into the enchanting world of imagination with the Big Wooden Shell with Pearl by Bumbu Toys. This beautifully handcrafted wooden toy captures the vibrant colours of the sea, making it a delightful addition to any child's playtime. Its smooth texture and rounded edges ensure safe play for your little explorers, while its inviting design sparks creativity and storytelling like no other.
Why we love the Bumbu Toys Big Shell with Pearl:
Imaginative Play: Encourage storytelling and creativity as children embark on adventures with friendly mermaids, curious sea creatures, and hidden treasures.
Fine Motor Skills: Enhance fine motor skills through tactile exploration of this finely crafted wooden toy.
Safe and Durable: Crafted with care from natural wood, The Shell with Pearl is built to last and is safe for children aged 3 and up.
Ideal Gift: Whether for birthdays, holidays, or simply to brighten up their toy collection, this toy makes a fantastic and memorable gift.
Bring the wonders of the sea to life and create lasting memories with the Big Shell with Pearl by Bumbu Toys! 
Features

• Dimensions: 15cm x 15cm x 4.5cm


Materials

• Made from sustainably sourced Maple & Linden Wood
• Coated with Certified EN-71 non-toxic, water-based, child-safe paint and organic oils.
• Bumbu Toys are safe for little hands and mouths, and kind to the planet.

Age/Safety

About the Brand

Bumbu Toys, a renowned wooden toy brand from Romania, is a testament to the craftsmanship of a bygone era. Their collection is a heartfelt tribute to the cherished memories of watching their grandfathers skillfully shape wood. Handcrafted in rural Romania, each Bumbu toy is a labour of love, designed, cut, and painted with non-toxic colours, embracing the beauty of Romanian hardwood.

The toys breathe life into the imaginative world of children, fostering their emotional and cognitive growth through their interaction with natural materials and colours. Every piece is unique, infused with love and passion, ensuring they become cherished companions in play.

Bumbu's commitment extends beyond their craft; they support local artisans, contributing to the preservation of traditional craftsmanship and sustaining the local economy. Furthermore, their design process involves collaboration with a child development specialist, ensuring each toy empowers children to explore, create, and find positivity in their world.

With Bumbu, childhood transforms into a canvas of boundless creativity, where dreams are woven into every wooden masterpiece. Discover the magic of play with Bumbu, where each toy tells a story of tradition, love, and endless imagination.

Shipping & Delivery

• FREE shipping over $150
• $12 flat rate shipping across Canada on orders under $150
• $15 flat rate shipping on US orders under $150
• For more information, check out our full Shipping Policy