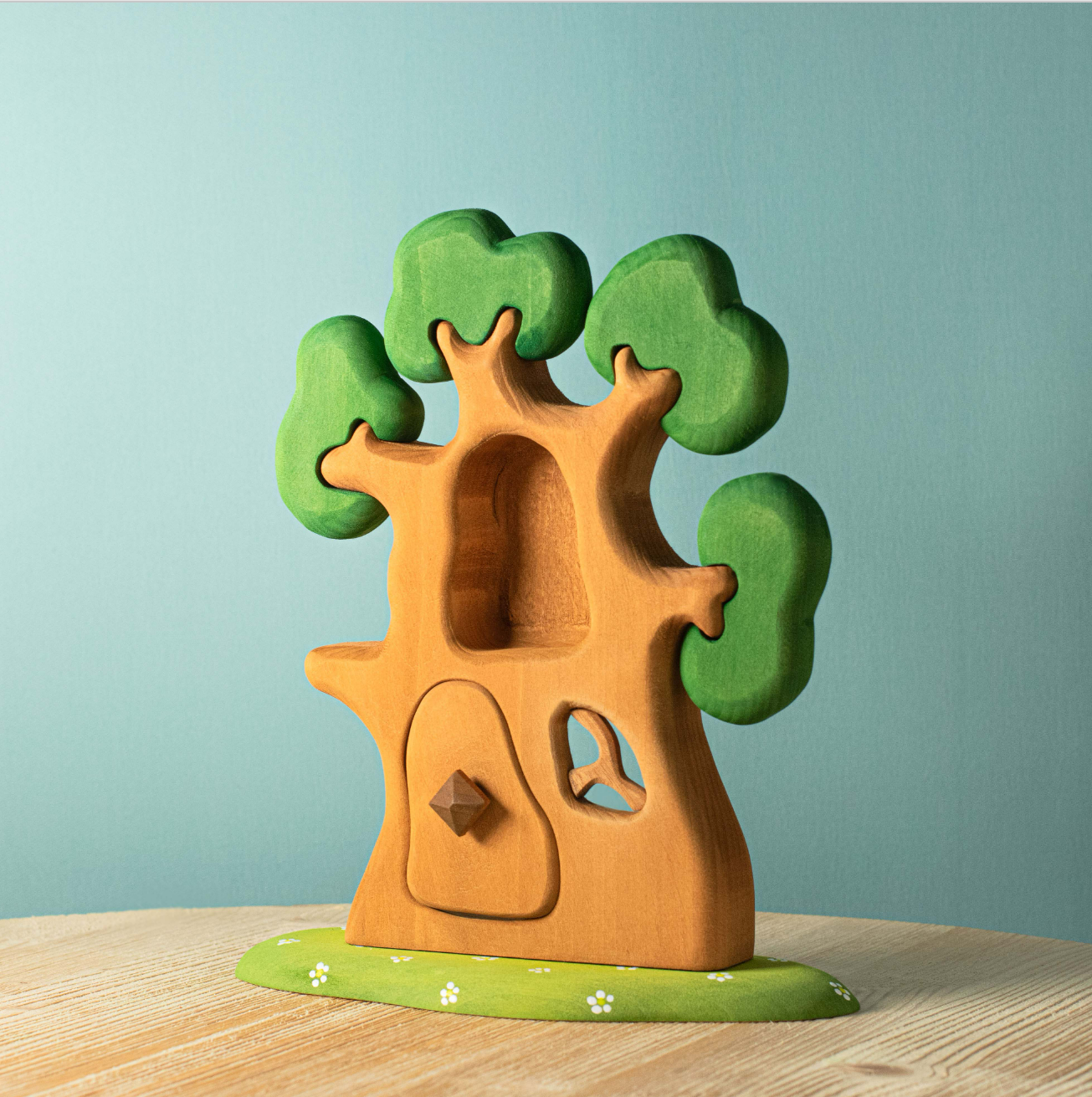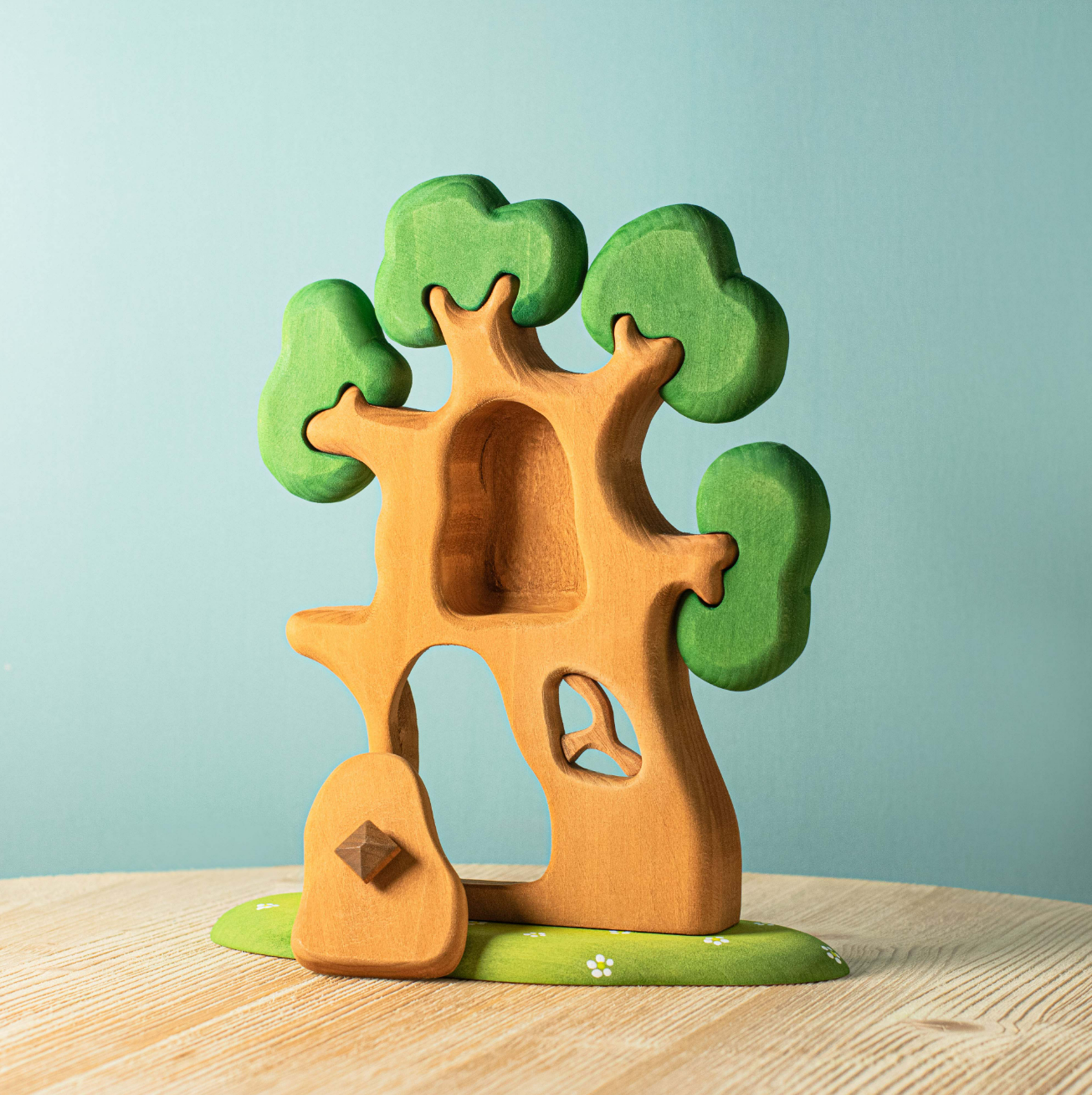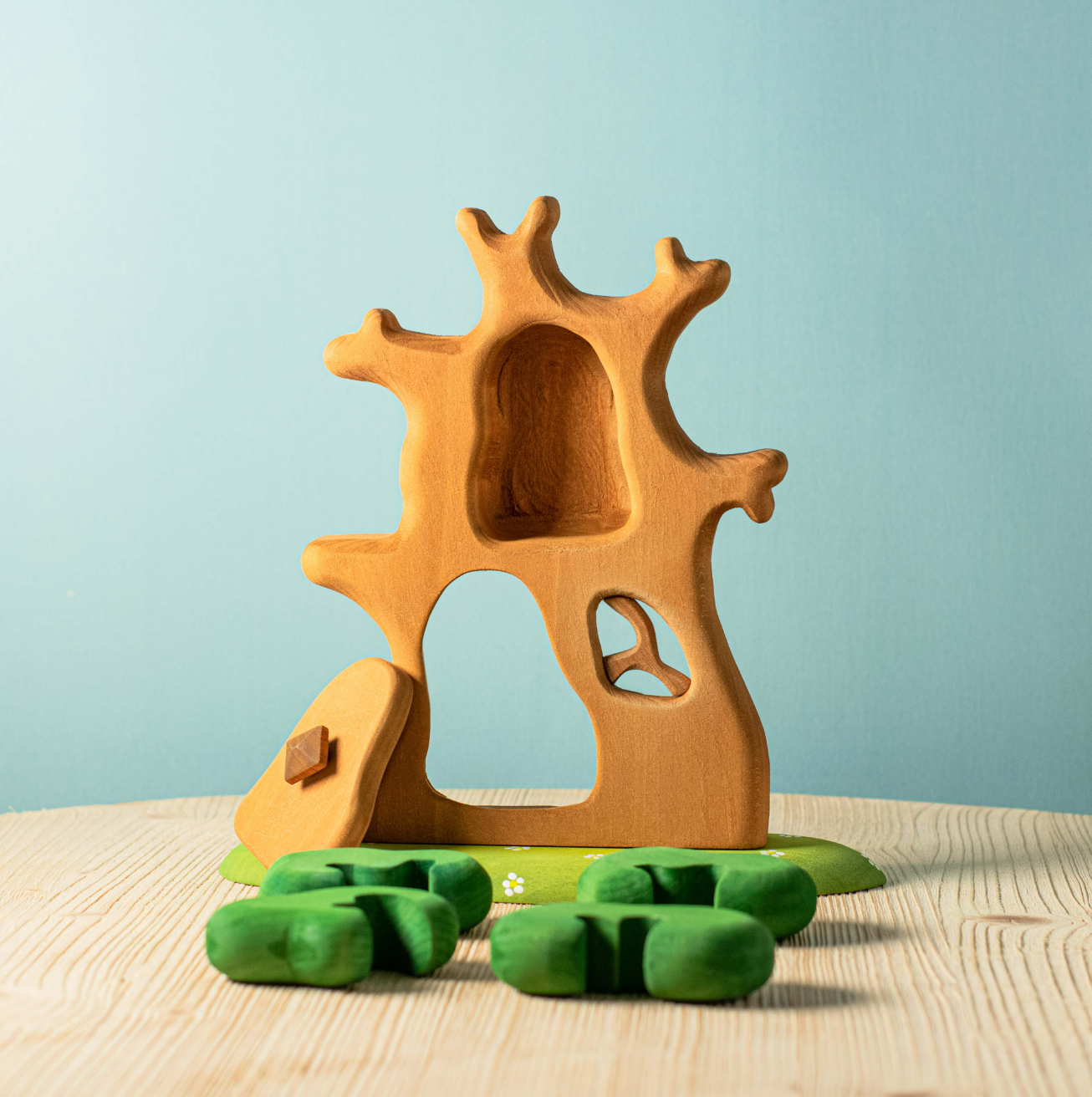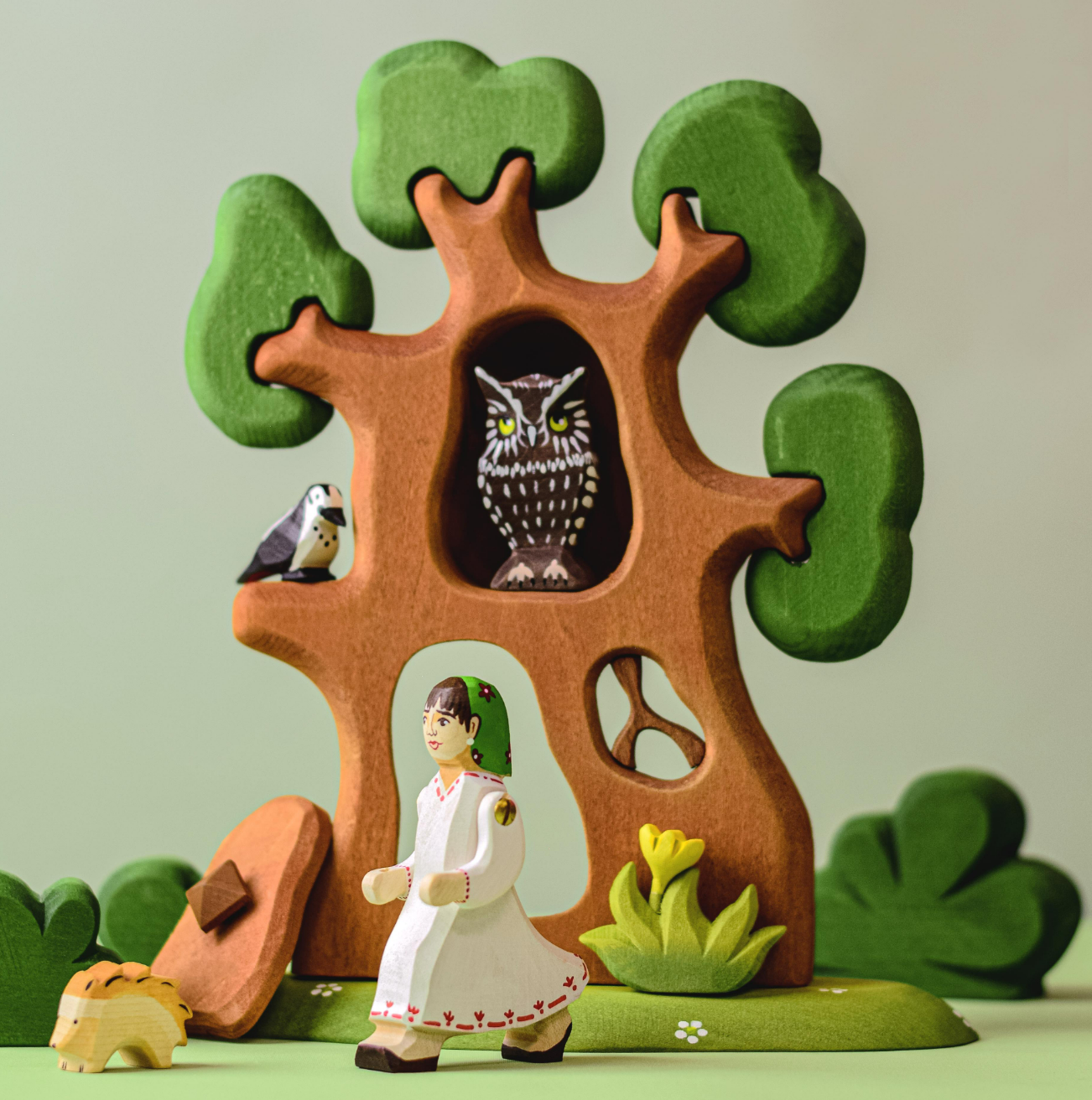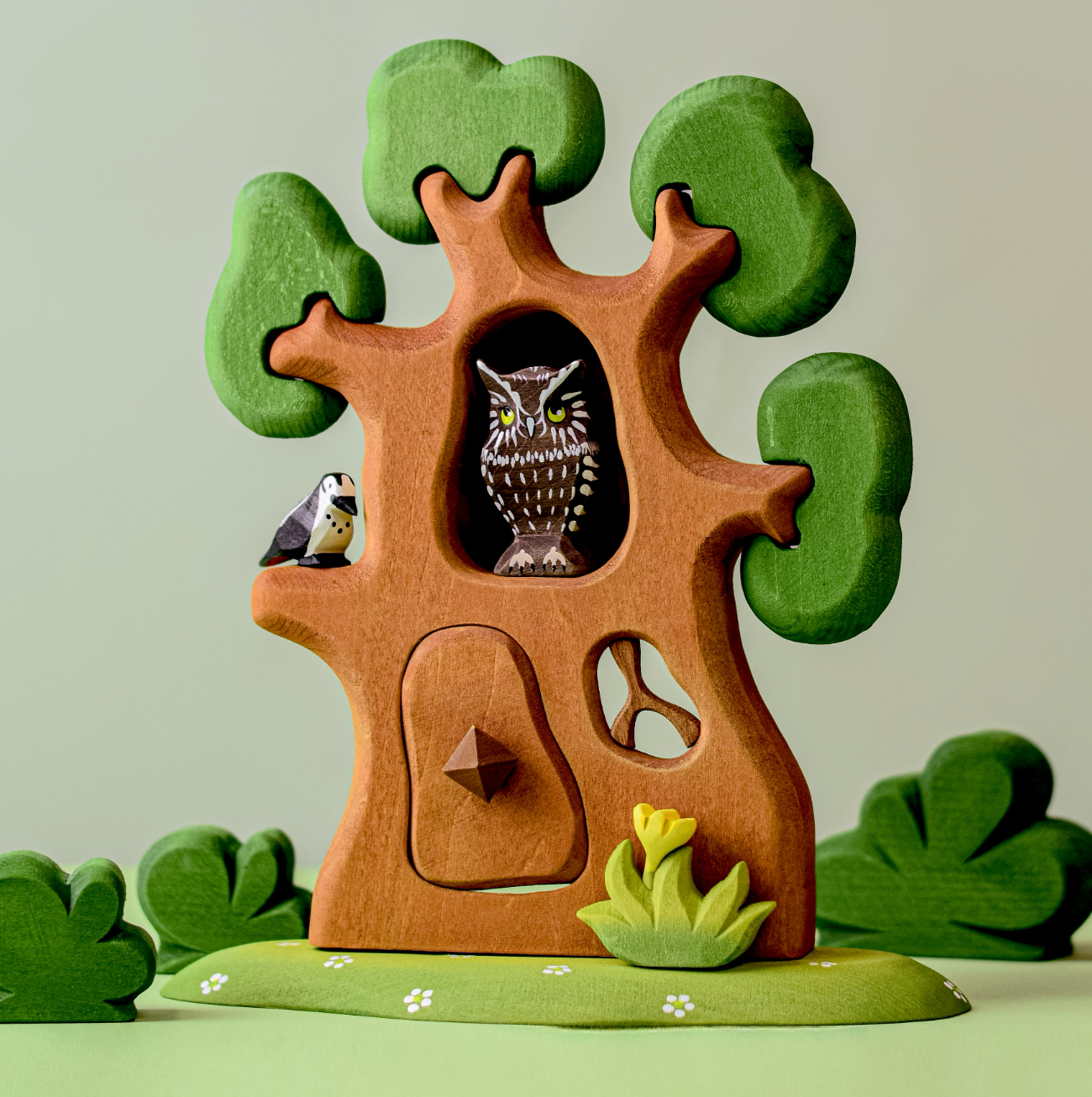 Bumbu Toys Wooden Ancient Oak Tree
by Bumbu Toys
This purchase helps provide 2 meals to
Indigenous Canadian children in need. Learn More
Description
Step into a world where every tree whispers tales of old, introducing the Bumbu Toys' Ancient Oak Tree! Lovingly handcrafted and boasting intricate details, this grand old oak stands as a testament to the beauty of nature. 

Nestled within the mighty oak is a delightful surprise - a tiny burrow and a door that swings open and closed. Behind this door lies a realm of endless possibilities! Whether it's tiny forest critters seeking shelter or fairy folk sharing secrets, let your child's creativity bloom. Dive into stories of days gone by and create new tales with each play.

Why we love the Bumbu Toys Wooden Ancient Oak:
Interactive Feature: The ancient oak's door and burrow offer a touch of enchantment, promoting imaginative play.
Educational Value: Foster a deep appreciation for nature and the importance of trees in our ecosystem.
Safety First: Made with certified water-based paints and organic oils, ensuring peace of mind for parents.
Quality Craftsmanship: Each piece is a work of art, handcrafted with utmost precision and care.
Heirloom Piece: A timeless toy to cherish, perfect for collectors and enthusiasts.
Let the Bumbu Ancient Oak become a cherished part of your child's storybook adventures, inviting endless hours of imaginative fun!

Features

• Dimensions: 22cm x 25.5cm x 9cm


Materials

• Made from sustainably sourced Maple Wood
• Coated with Certified EN-71 non-toxic, water-based, child-safe paint and organic oils.
• Bumbu Toys are safe for little hands and mouths, and kind to the planet.

Age/Safety

About the Brand

Bumbu Toys, a renowned wooden toy brand from Romania, is a testament to the craftsmanship of a bygone era. Their collection is a heartfelt tribute to the cherished memories of watching their grandfathers skillfully shape wood. Handcrafted in rural Romania, each Bumbu toy is a labour of love, designed, cut, and painted with non-toxic colours, embracing the beauty of Romanian hardwood.

The toys breathe life into the imaginative world of children, fostering their emotional and cognitive growth through their interaction with natural materials and colours. Every piece is unique, infused with love and passion, ensuring they become cherished companions in play.

Bumbu's commitment extends beyond their craft; they support local artisans, contributing to the preservation of traditional craftsmanship and sustaining the local economy. Furthermore, their design process involves collaboration with a child development specialist, ensuring each toy empowers children to explore, create, and find positivity in their world.

With Bumbu, childhood transforms into a canvas of boundless creativity, where dreams are woven into every wooden masterpiece. Discover the magic of play with Bumbu, where each toy tells a story of tradition, love, and endless imagination.

Shipping & Delivery

• FREE shipping over $150
• $12 flat rate shipping across Canada on orders under $150
• $15 flat rate shipping on US orders under $150
• For more information, check out our full Shipping Policy