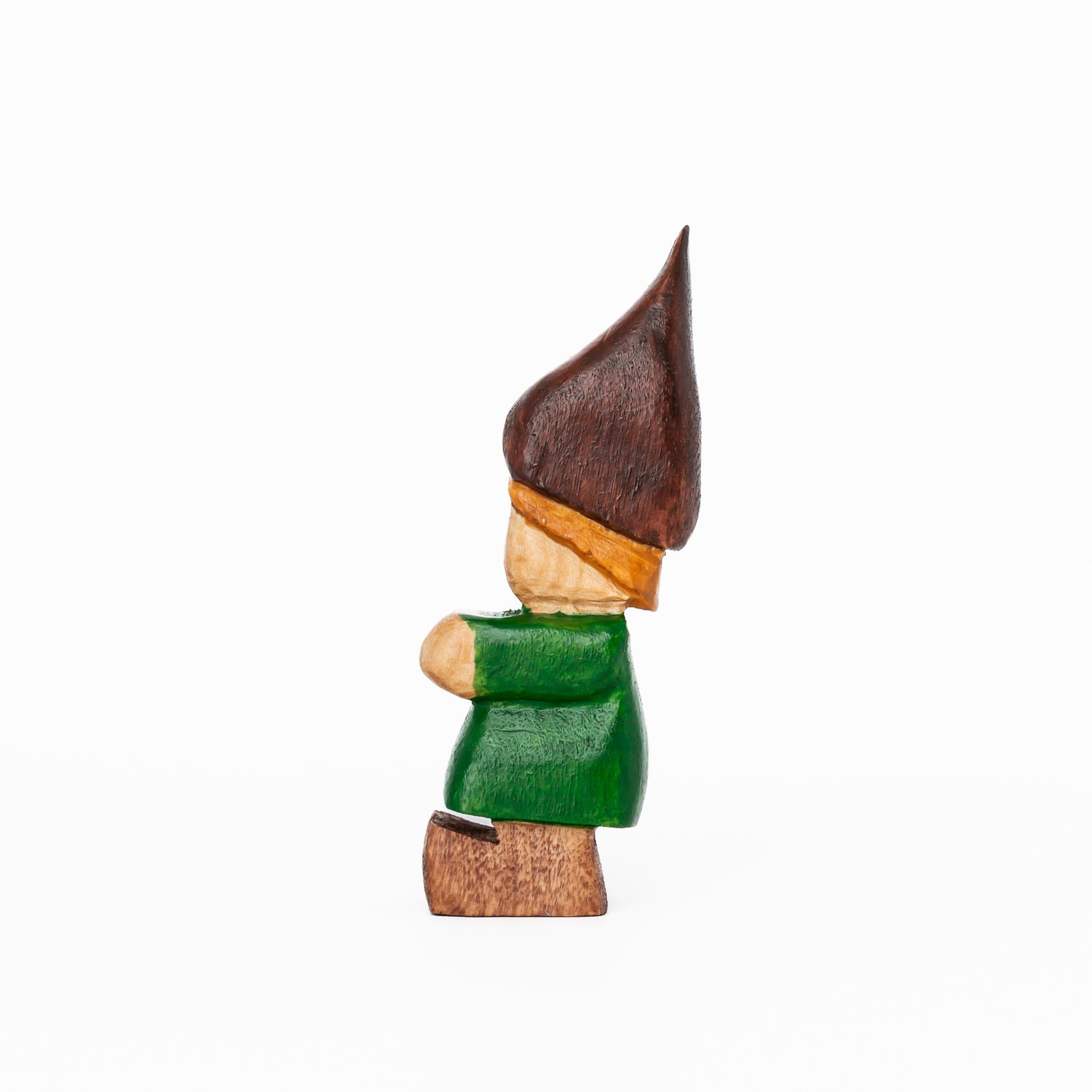 Woodland Pixie (Handmade in Canada)
by Bumbleberry Toys
This purchase helps provide 1 meal to
Indigenous Canadian children in need. Learn More
Description
Embark on a magical journey through enchanted forests with the Handmade Woodland Pixie from Bumbleberry Toys. Crafted with love and care in the heart of Canada, each pixie springs to life from a solid piece of Canadian hardwood, promising not only durability but a unique charm in every figure. Hand-painted with vibrant, eco-friendly stains and finishes, this whimsical woodland creature captures the imagination, inviting children to create their own tales of adventure and wonder. The Woodland Pixie, with its gentle smile and delicate features, is a friend ready for any story, from guarding ancient trees to dancing in moonlit glades.
Why we love the Handmade Woodland Pixie:
Sustainable Craftsmanship: Made from eco-friendly materials and natural wood.
Heirloom Quality: Durable and timeless, designed to be cherished for generations.
Inspires Imagination: Encourages creative storytelling and nature-themed play.
Unique Artistry: Each pixie is individually handcrafted, ensuring a one-of-a-kind companion.
Eco-Conscious Play: Perfect for families seeking environmentally responsible toys.
Handmade with love in Canada by our friends at Bumbleberry Toys. Shop their entire collection of wooden toys here. 
Features

• Woodland Pixie measures approximately 13cm tall.




Materials

• Carved from 1.5-inch (3.8cm) thick Canadian hardwood
• Finished with natural, eco-friendly stains & a natural (certified), child-safe sealant


Age/Safety

• Recommended for children 3 years+

About the Brand

Bumbleberry Toys is a Family owned brand from Alberta, Canada. Each toy is hand-designed, carved, sanded and finished using sustainably sourced Canadian hardwoods and certified eco-friendly stains and finishes. Their toys are truly one-of-a-kind heirloom treasures, and we hope you love them as much as we do!

Shipping & Delivery

• FREE shipping over $150
• $12 flat rate shipping across Canada on orders under $150
• $15 flat rate shipping on US orders under $150
• For more information, check out our full Shipping Policy