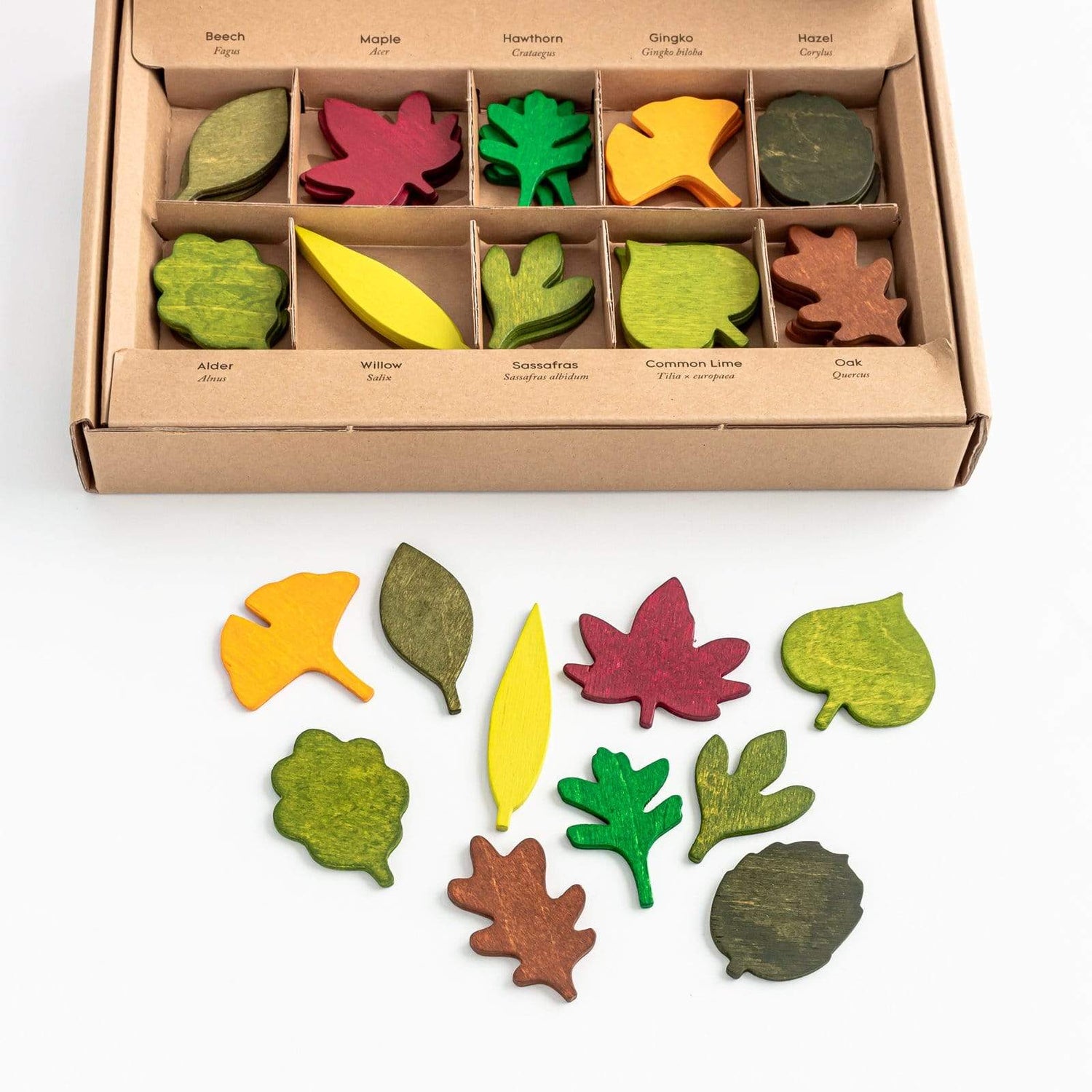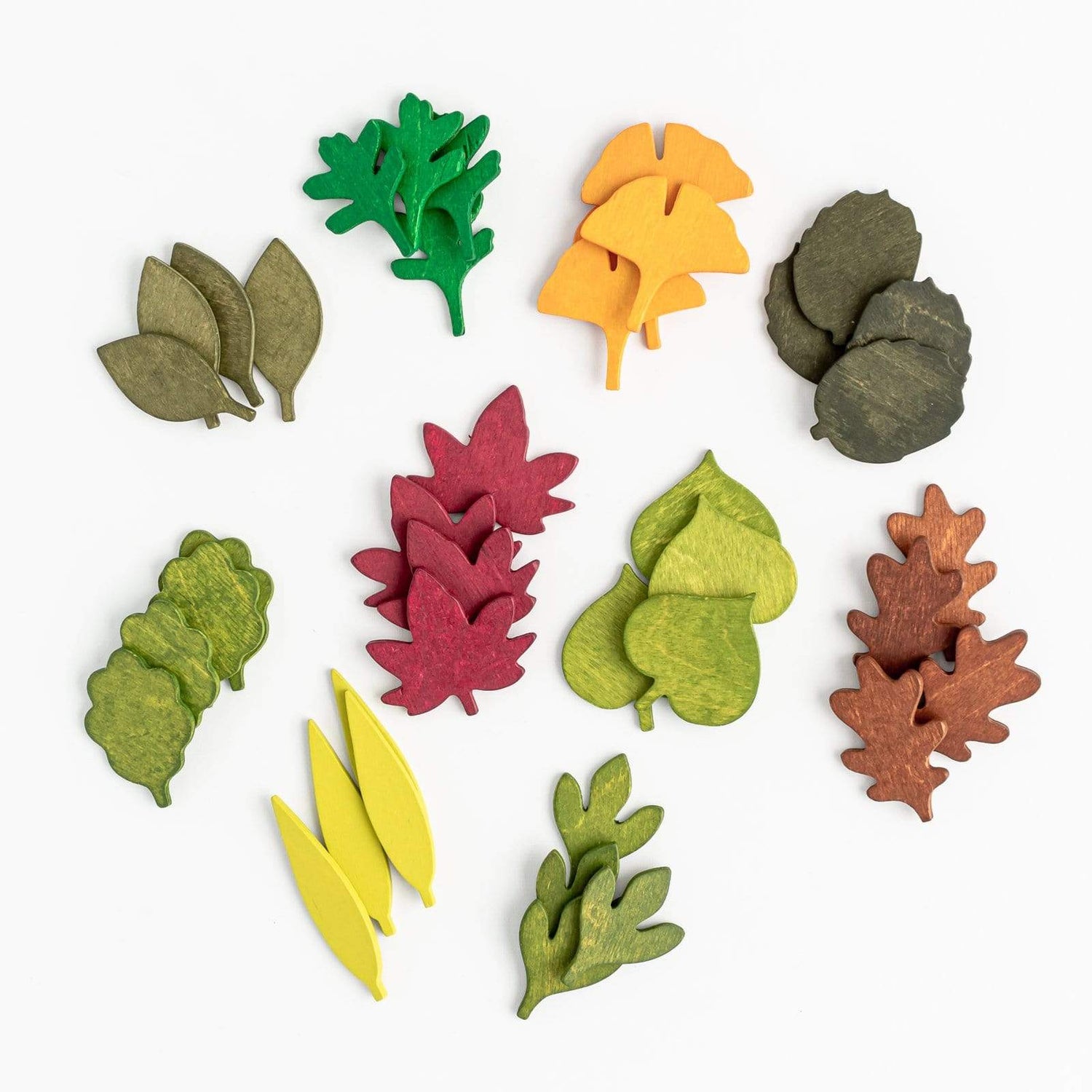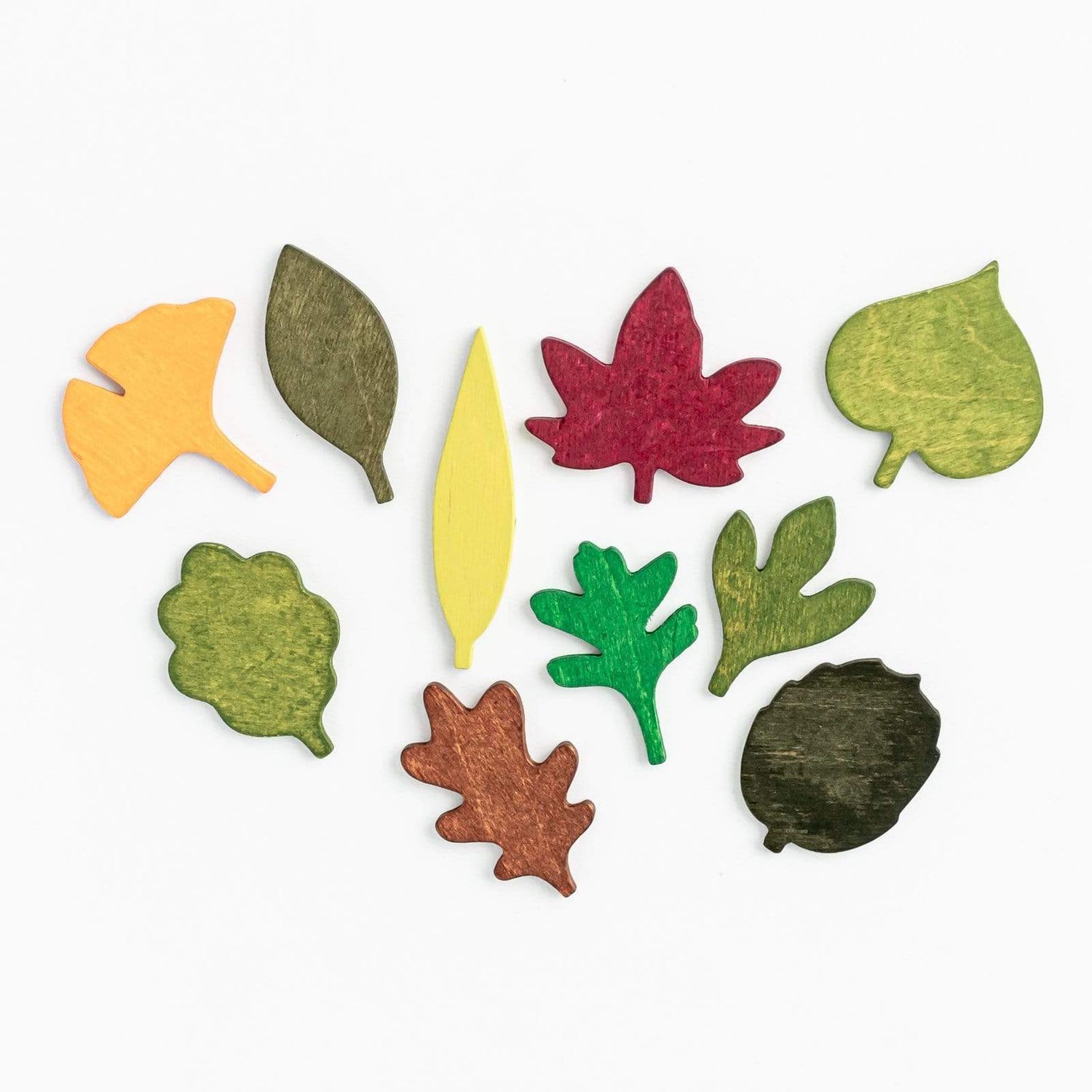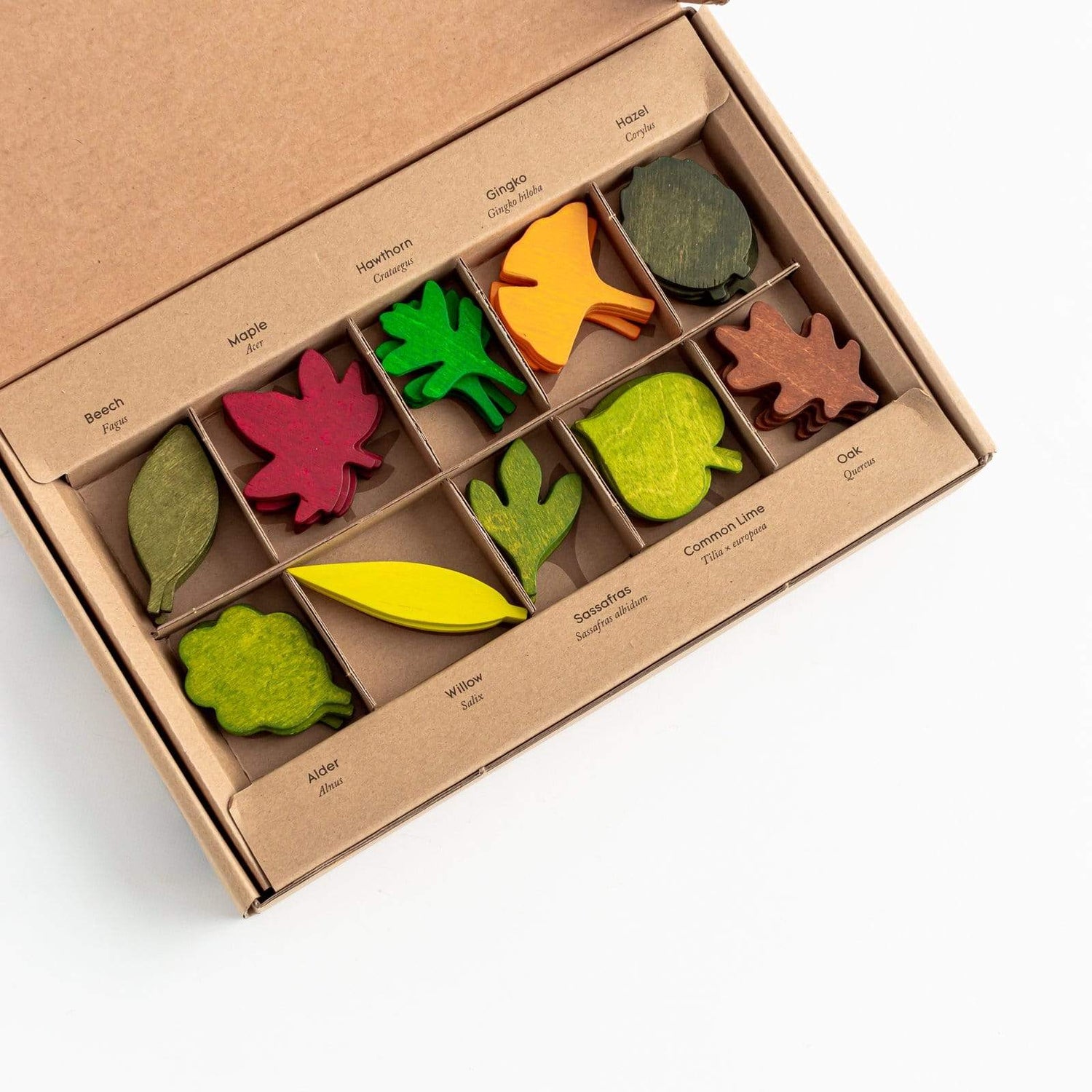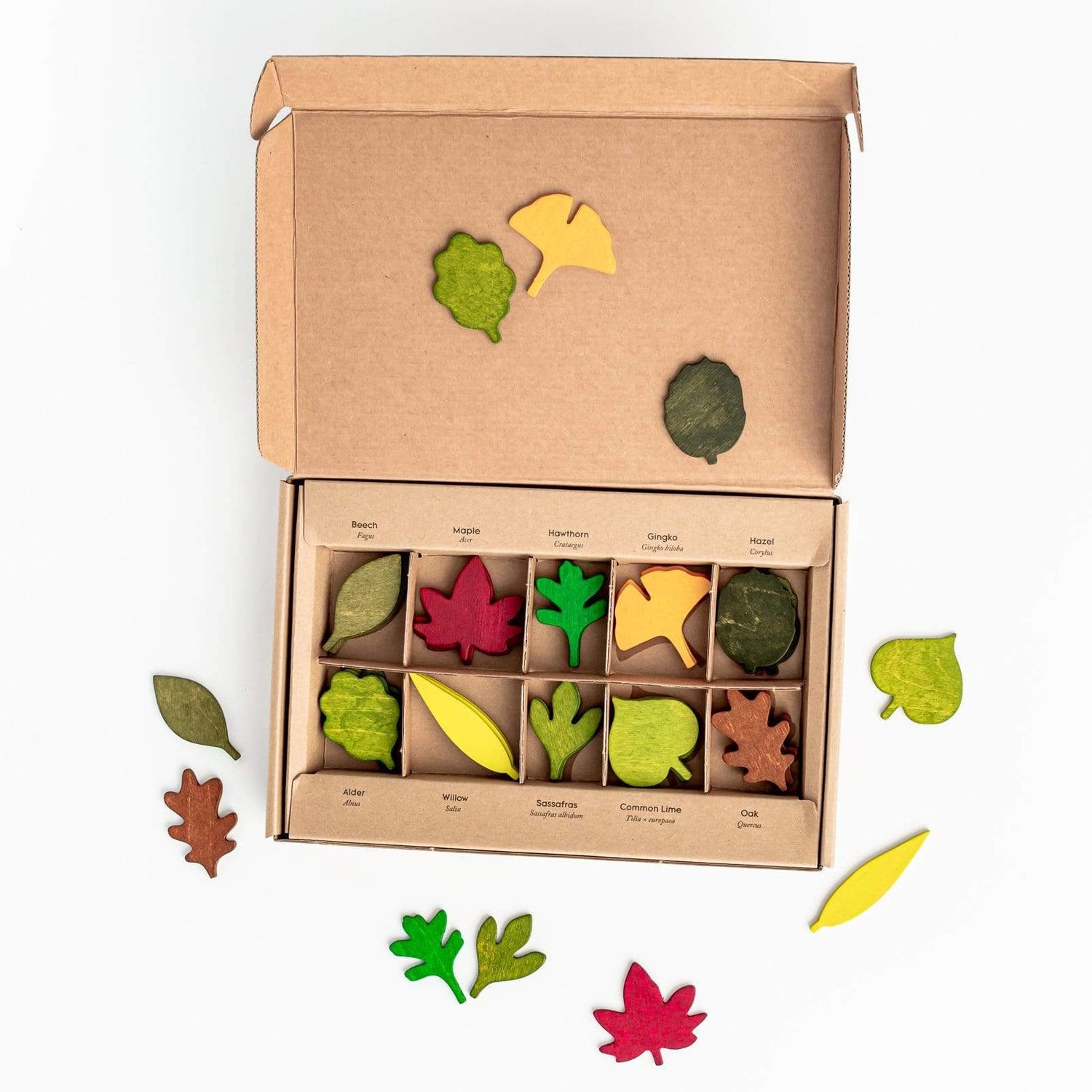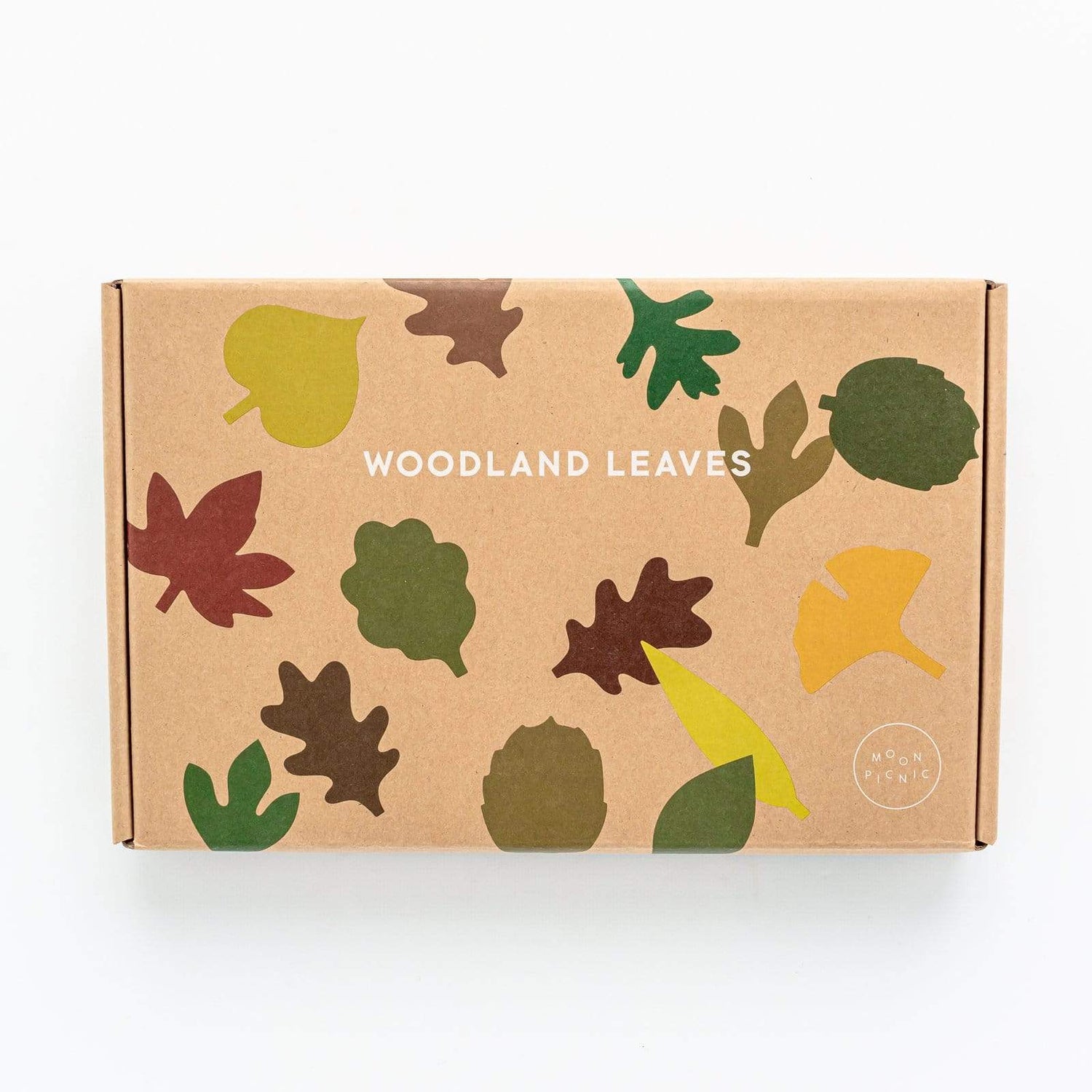 Woodland Leaves Set I by Moon Picnic
by Moon Picnic
This purchase helps provide 2 meals to
Indigenous Canadian children in need. Learn More
Description
Step into a world of natural beauty and boundless creativity with our extraordinary set of 40 Wooden Leaves.  This open-ended toy is designed to inspire endless imaginative play, allowing your child to explore the wonders of nature while fostering a deep connection to the environment.
These exquisite wooden leaves invite children to embark on exciting adventures, whether they become vibrant foliage in a miniature forest, props for storytelling, or tools for artistic creations. With their intricate details and rich earthy tones, these leaves ignite the imagination and offer a delightful sensory experience. Crafted from natural materials, they provide a tactile connection to nature, promoting a love for the environment from an early age.
Benefits of our Handmade Wooden Leaves:
Encourages imaginative play and storytelling
Fosters fine motor skills and hand-eye coordination
Promotes eco-consciousness and appreciation for natural materials
Enhances sensory development through tactile play
Sparks creativity and artistic expression
Allows for sorting and pattern-making activities
Bring the wonders of the natural world into your child's playtime with our captivating set of Handmade Wooden Leaves. 
Made by Moon Picnic.
Features

• Set of 40 loose wooden leaves & presentation box with leaf names (4 each of 10 different leaves), including Beech, Maple, Hawthorn, Gingko, Hazel, Alder, Willow, Sassafras, Common Lime and Oak.
• Each leaf: approx. 2 "

Materials

• E0 grade birch plywood FSC, non-toxic water-based colours

Age/Safety

• Recommended for children 3 years+

About the Brand

Moon Picnic is a small US children's brand based in California whose mission is to help create an unforgettable, nurturing, beautiful and often magical childhood in these busy modern times.

They create unique, fun designs and use sustainably sourced materials and child-safe paints on all of their toys. Come with us for a picnic on the moon, with a basket filled with childhood magic!

Shipping & Delivery

• FREE shipping over $125
• $12 flat rate shipping across Canada on orders under $125
• $15 flat rate shipping on US orders under $125
• For more information, check out our full Shipping Policy
Outstanding Loose Parts Set
We LOVE this set. Pairs well with our Nature Anatomy book plus it's great for sensory play and sorting activities. Highly recommend this set for any collection of loose parts.