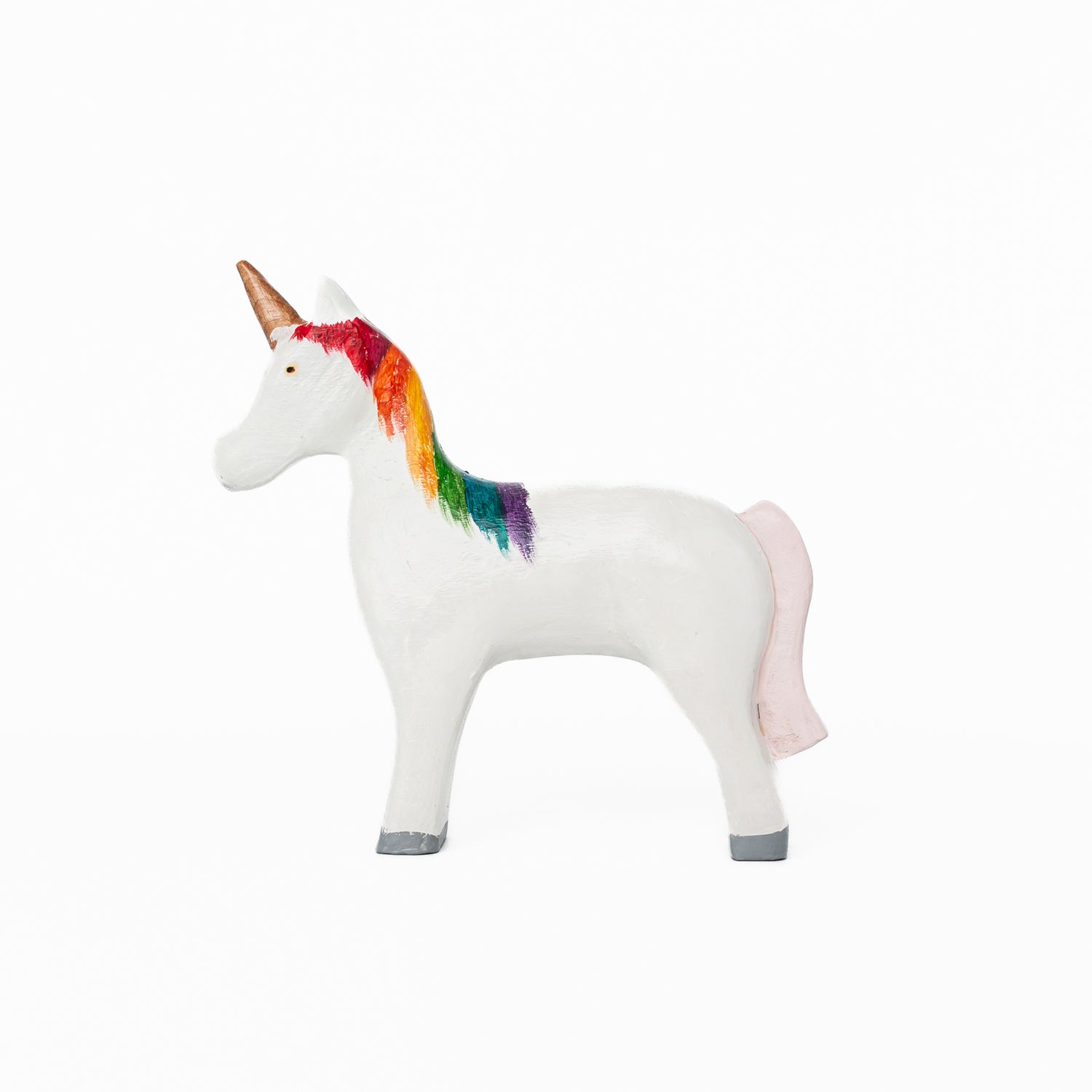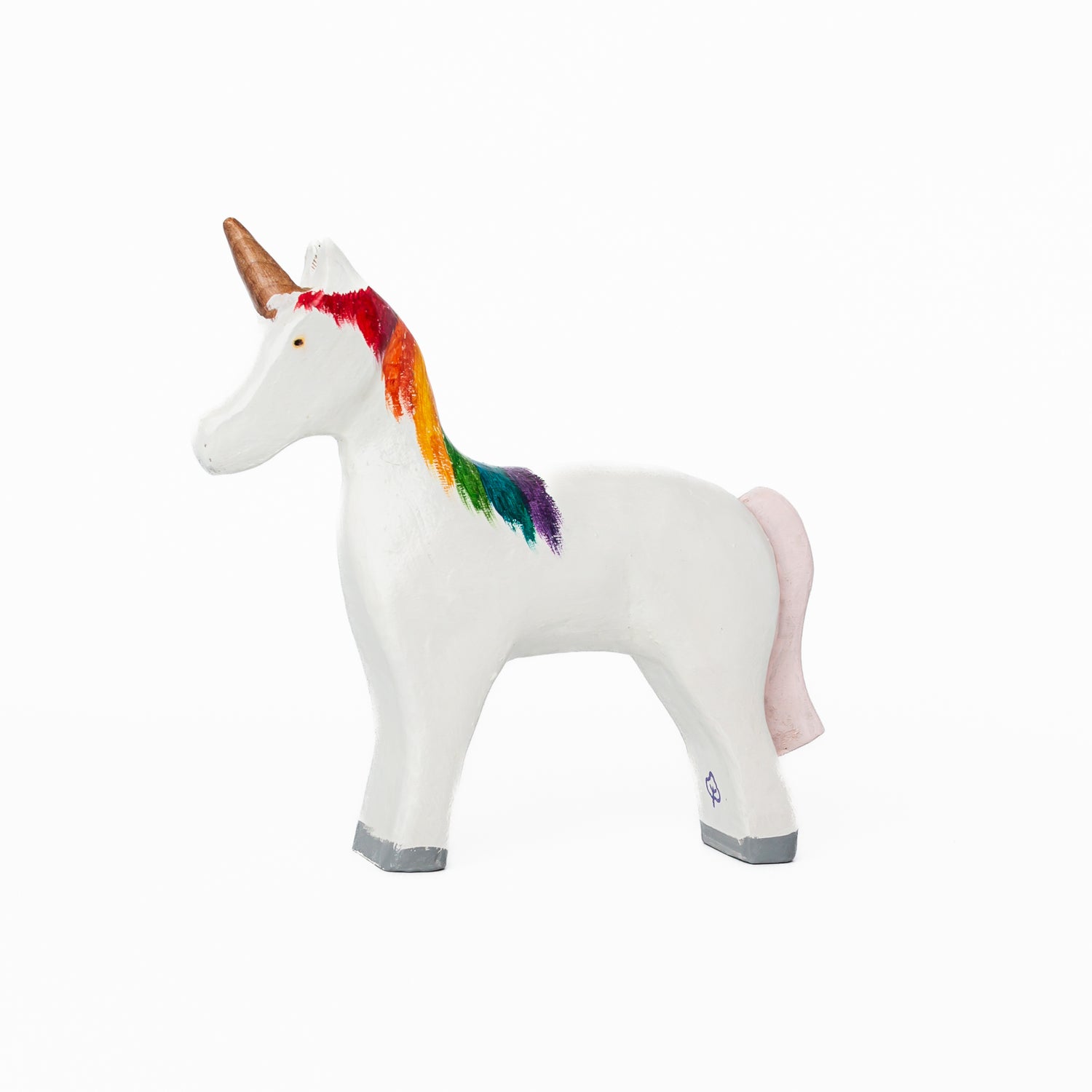 "Ursula Unicorn" Wooden Fairytale Toy (Handmade in Canada)
by Bumbleberry Toys
This purchase helps provide 1 meal to
Indigenous Canadian children in need. Learn More
Description
Discover Ursula the Rainbow Unicorn, a whimsical wonder from Bumbleberry Toys that brings the enchantment of fairy tales right into your child's hands. Ursula, lovingly handmade from Canadian hardwood, is more than just a unicorn; she's a symbol of magic and joy. Adorned with vibrant, eco-friendly stains that form her majestic rainbow mane and tail, Ursula is a burst of colour in any playroom. Her hand-painted details and smooth, solid finish make her a standout figure, ready to gallop into a world of imaginative adventures. Bumbleberry Toys, committed to crafting natural, high-quality toys, has ensured that Ursula the Unicorn is not only a delightful playmate but also an heirloom-worthy treasure.

Why we love Ursula the Rainbow Unicorn:
Eco-Friendly Materials: Safe, certified eco-stains and finishes.
Unique Handmade Craftsmanship: Each unicorn is one-of-a-kind.
Inspires Imaginative Play: Perfect for fantasy and storytelling.
Durable Design: Made for lasting play and keepsake quality.
Vivid and Playful: Brightens playtime with its colourful mane and tail.
Handmade with love in Canada by our friends at Bumbleberry Toys. Shop their entire collection of wooden toys here. 

Features

• Ursula measures approximately 14cm long

Materials

• Made of solid, sustainably sourced Canadian Maple
• Finished with natural, eco-friendly stains & a natural (certified), child-safe sealant

Age/Safety

• Recommended for children 3 years+

About the Brand

Bumbleberry Toys is a Family owned brand from Alberta, Canada. Each toy is hand-designed, carved, sanded and finished using sustainably sourced Canadian hardwoods and certified eco-friendly stains and finishes. Their toys are truly one-of-a-kind heirloom treasures, and we hope you love them as much as we do!

Shipping & Delivery

• FREE shipping over $150
• $12 flat rate shipping across Canada on orders under $150
• $15 flat rate shipping on US orders under $150
• For more information, check out our full Shipping Policy