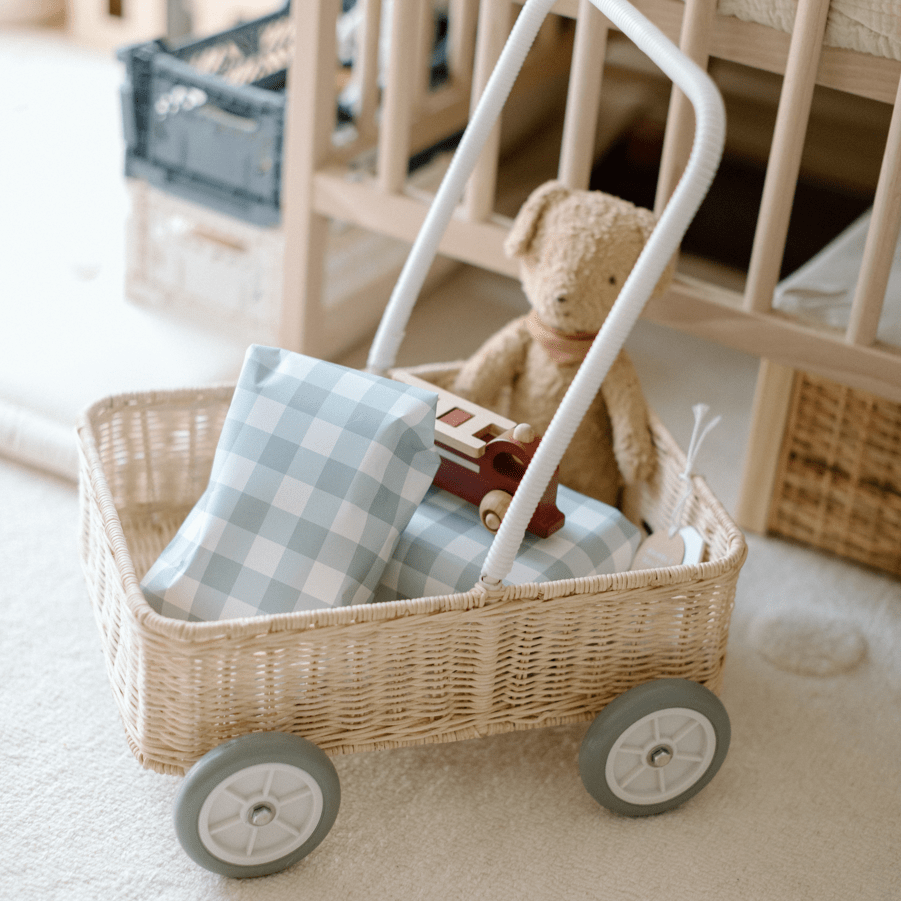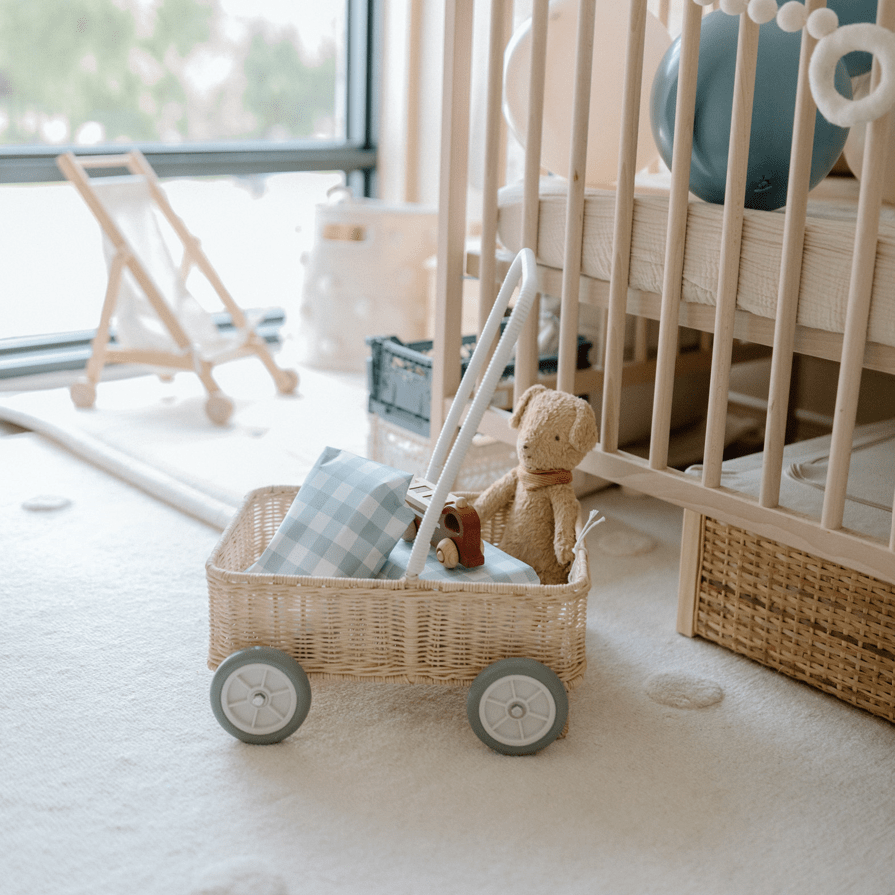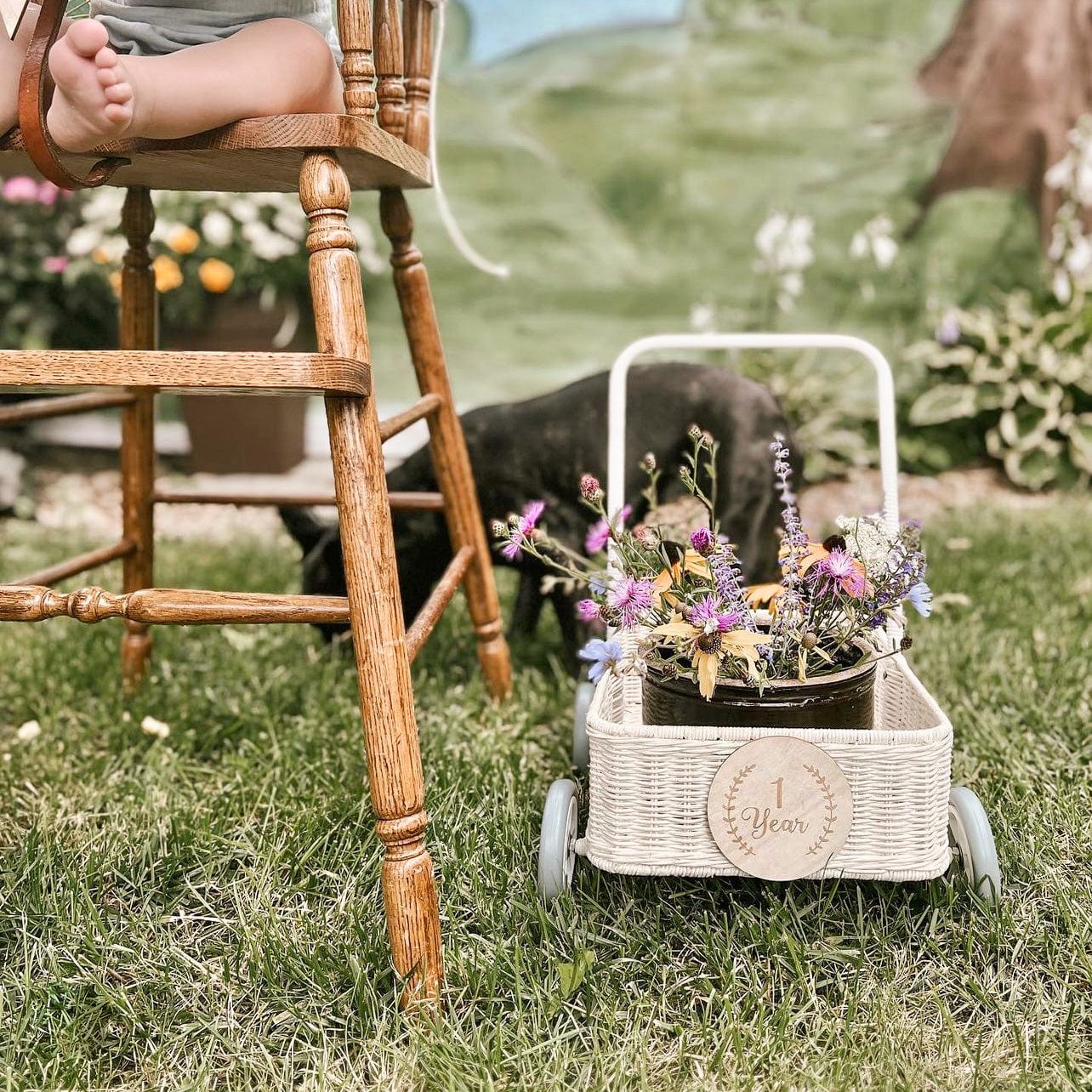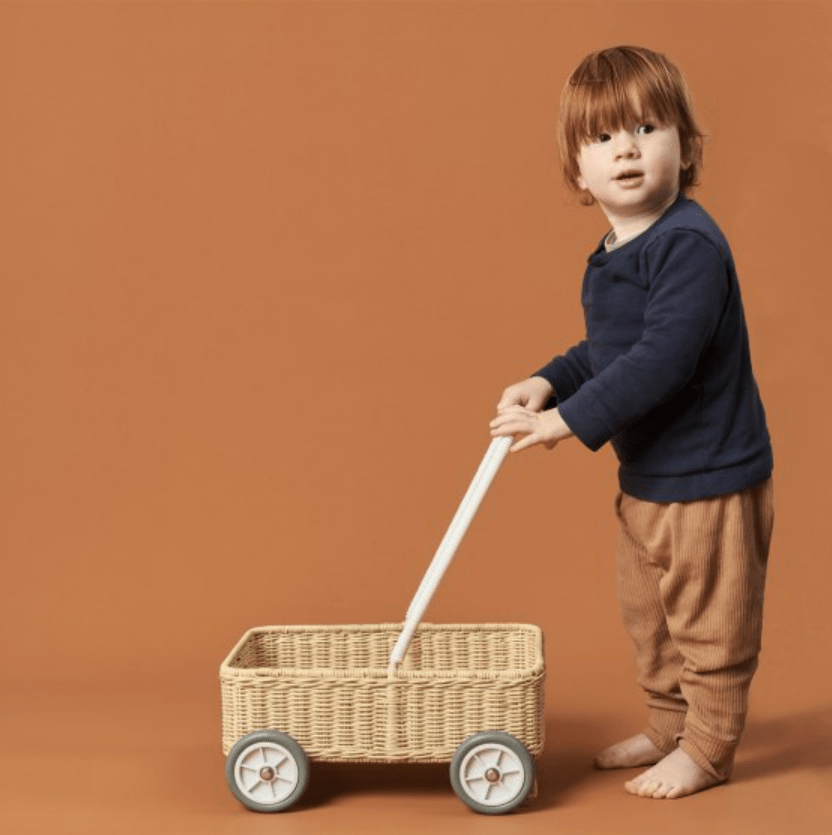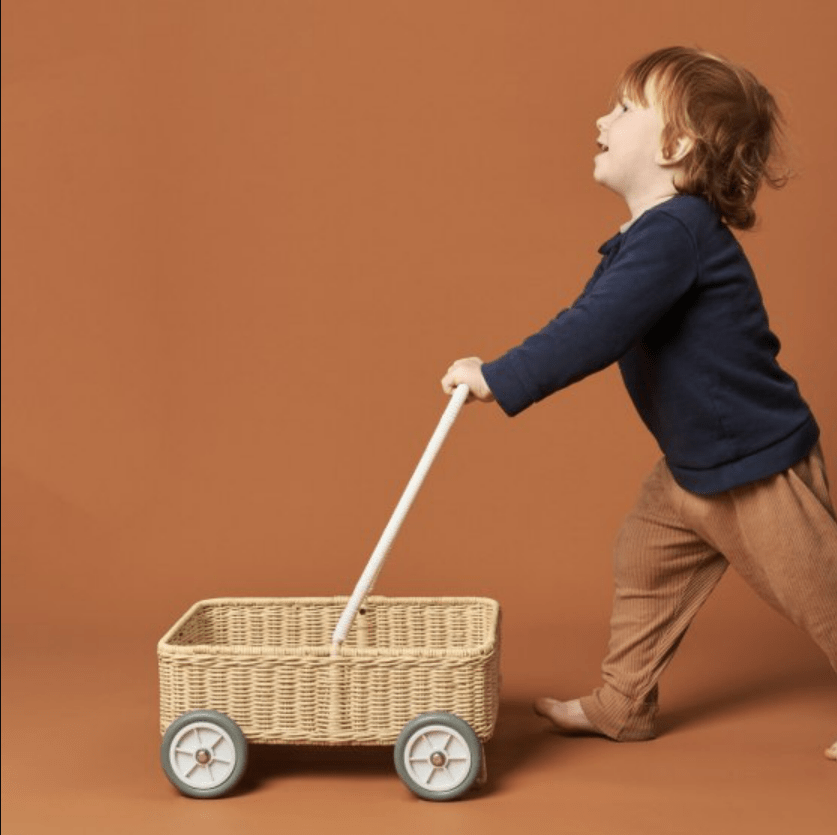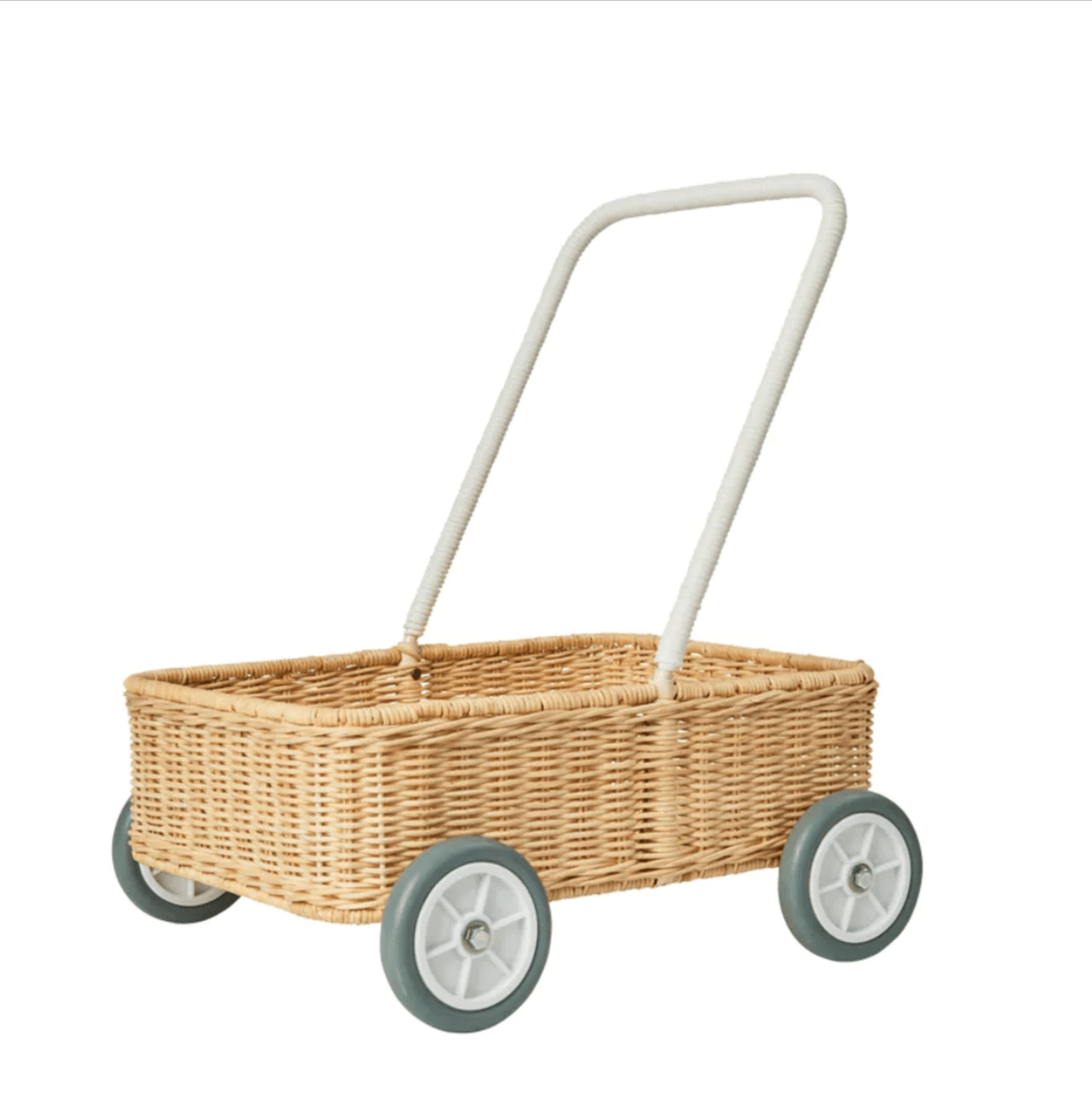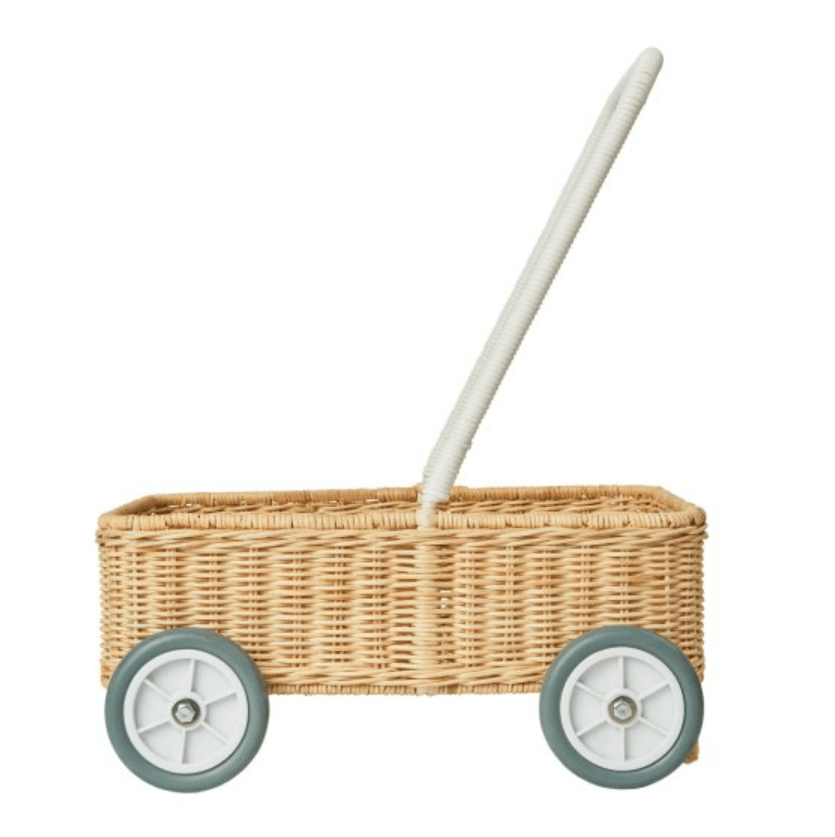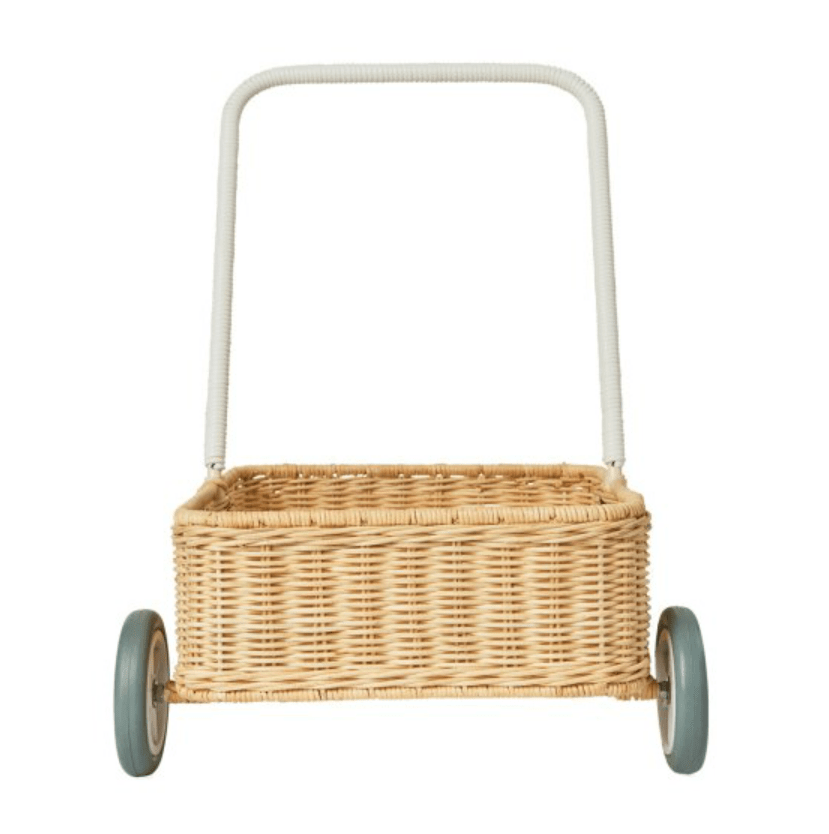 Rattan Wamble Walker (Straw) by Olli Ella
by Olli Ella
This purchase helps provide 3 meals to
Indigenous Canadian children in need. Learn More
Description
Introducing the Wamble Walker by Olli Ella - the ultimate companion for little adventurers taking their first steps! 

With its sturdy construction and smooth rolling wheels, the Wamble Walker offers support and stability for children as they develop their motor skills and coordination. They'll love the freedom to push it around, imagining exciting adventures and bringing their favourite toys along for the ride. As they grow, the walker adapts to their needs, transforming into a versatile storage solution or a captivating decor piece that adds warmth and style to their space.
Why we love the Rattan Wamble Walker (Straw):

Natural and eco-friendly: Handmade from sustainably sourced rattan, promoting a greener and healthier environment.
Encourages early learning: Helps toddlers develop balance, coordination, and confidence as they take their first steps.
Multi-functional design: Doubles as a storage unit or nursery decor piece, maximizing functionality and aesthetics.
Safe and sturdy: Built with your child's safety in mind, with a stable frame and secure construction.
Sparks imaginative play: Inspires creativity and storytelling as children engage in role-playing and pretend adventures.
Easy to maneuver: Smooth-rolling wheels and a lightweight design make it effortless for little ones to push and explore.
Get ready for endless hours of joyful play and cherished memories with this beautiful walker.
Features

• Stabilized with two anti-tip stoppers
•Lightweight for easy pushing, pulling and navigating!
•Removable Handle
•Holds up to 19.8lbs

Materials

• Made from 100% Natural Rattan on a sturdy steel frame

Age/Safety

• Recommended for ages 1+

Care/Cleaning

• Wipe clean with a damp cloth, do not wash

About the Brand

Olli Ella is a popular toy brand known for its beautifully designed and ethically made toys, furniture, and accessories for children. The brand was founded by sisters Chloe and Olivia Brookman in 2010 and has gained recognition for its commitment to sustainable and eco-friendly practices.

Olli Ella toys are characterized by their timeless and whimsical aesthetic. They offer a wide range of imaginative and creative toys that encourage open-ended play, including wooden play sets, dolls, dollhouses, and soft toys. The brand focuses on creating toys that inspire children's imagination and promote their cognitive and motor skills development.

In addition to toys, Olli Ella also produces a variety of children's furniture and decor items. Their furniture pieces are crafted with high-quality materials and feature a blend of modern and vintage design elements. From cribs and beds to bookshelves and storage baskets, Olli Ella offers stylish and functional options for creating enchanting spaces for children.

What sets Olli Ella apart is their strong commitment to sustainability. The brand strives to minimize its environmental impact by using natural, non-toxic materials and implementing eco-friendly production processes. They work closely with artisans and manufacturers who share their values and ensure fair labor practices.

Overall, Olli Ella is a beloved toy brand that combines timeless design, high-quality craftsmanship, and a commitment to sustainability. Their products are cherished by children and parents alike for their beauty, durability, and ability to spark imagination and creativity.

Shipping & Delivery

• FREE shipping over $125
• $12 flat rate shipping across Canada on orders under $125
• $15 flat rate shipping on US orders under $125
• For more information, check out our full Shipping Policy
I have been a fan of all Olli Ella products for years!
I have been a fan of all Olli Ella products for years! The high-quality and gorgeous design of these are always on point (always). I got this walker from The Playful Peacock for my son's first birthday - It was the perfect accessory for his birthday party decor, and I knew it would make amazing storage for his toys at home. (He actually loves putting wooden blocks in it!) Plus he will start walking soon and I know he will enjoy pushing this walker in our living room!
I also have to thank the store for allowing me to pick it up quickly, within 24 hours. It was so, so appreciated! :)
Perfect Little Push Walker
I love this push walker so much - it's very lightweight and easy for toddlers to maneuver, even when just learning how to walk. It is also gorgeous and makes for great playroom decor and toy storage. It makes a great 1st birthday gift or Christmas present. Highly recommend!