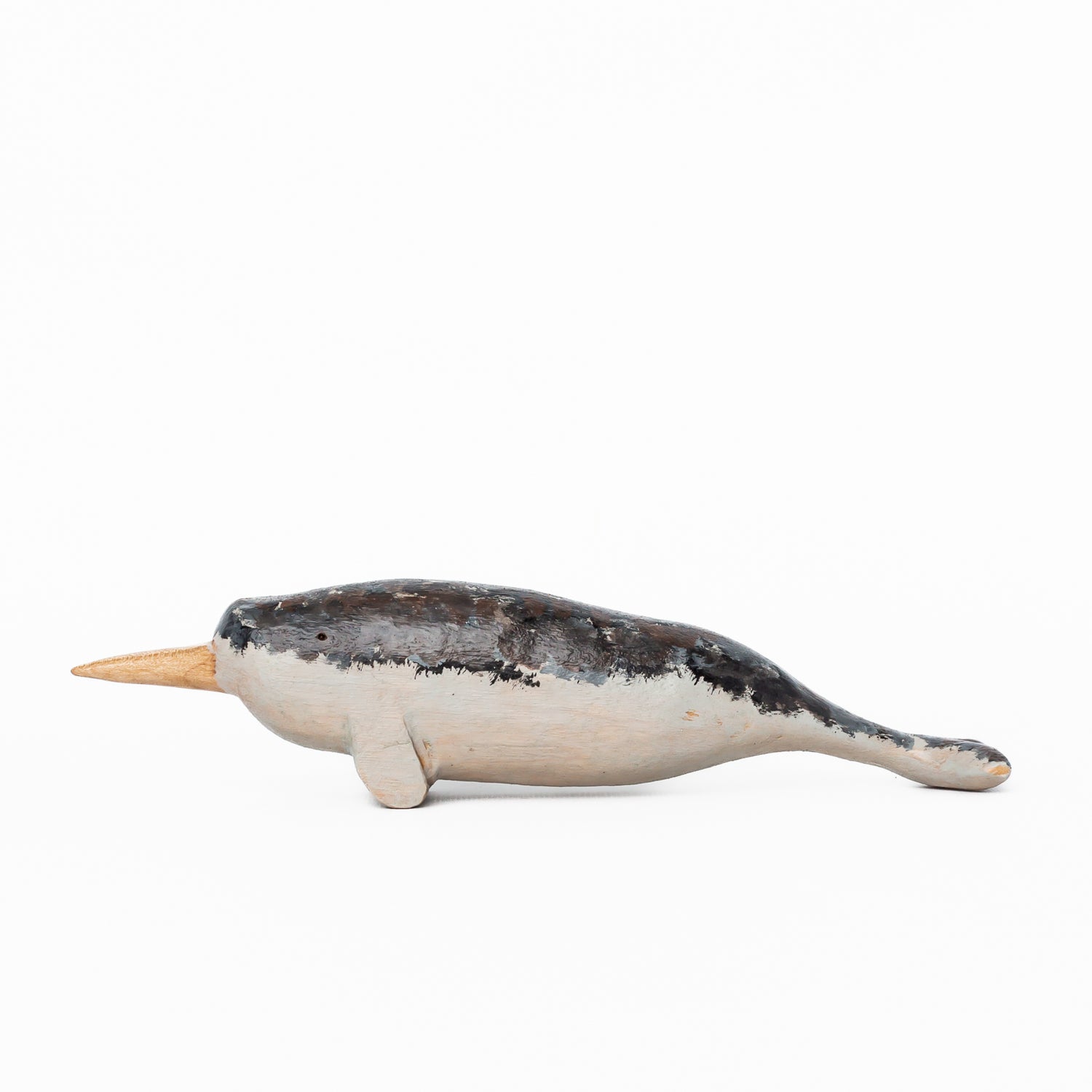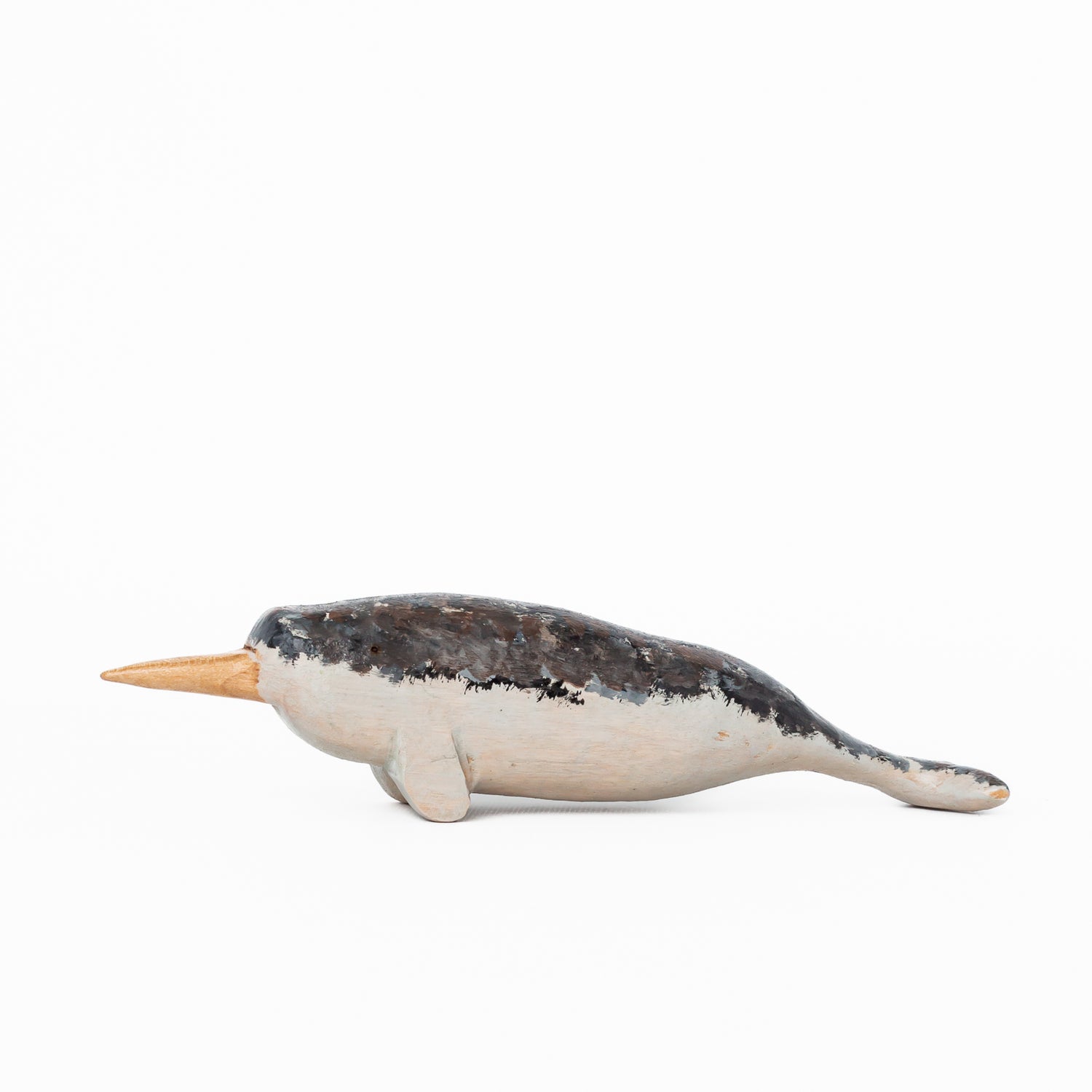 "Nigel Narwhal" Wooden Animal Toy (Handmade in Canada)
by Bumbleberry Toys
This purchase helps provide 1 meal to
Indigenous Canadian children in need. Learn More
Description
Meet "Nigel Narwhal," the enchanting wooden toy Narwhal from Bumbleberry Toys, ready to bring a splash of Arctic wonder to your child's playtime. Lovingly handcrafted from solid Canadian hardwood, Nigel is a magical addition to any playroom, painted in serene, oceanic hues with eco-friendly stains and finishes. This majestic sea unicorn, with his characteristic tusk, is not just a figure; he's a storyteller, inviting kids to embark on imaginative aquatic adventures. Whether he's navigating through wooden icebergs or accompanying other Arctic toy friends, Nigel Narwhal is the perfect playmate for little explorers who are fascinated by the mysteries of the deep blue sea.
Why we love Nigel the Narwhal:
Eco-Conscious Craftsmanship: Made with sustainable materials for safe play.
Unique Artisan Quality: Each narwhal is a one-of-a-kind, handcrafted treasure.
Stimulates Creativity: Ideal for imaginative ocean-themed storytelling.
Heirloom Potential: Built to last and be cherished for years.
Educational Aspect: Encourages learning about rare marine creatures.
Handmade with love in Canada by our friends at Bumbleberry Toys. Shop their entire collection of wooden toys here. 

Features

• Nigel Narwhal measures approximately 7.75 inches long


Materials

• Made of solid, sustainably sourced Canadian hardwood
• Finished with natural, eco-friendly stains & a natural (certified), child-safe sealant

Age/Safety

• Recommended for children 3 years+

About the Brand

Bumbleberry Toys is a Family owned brand from Alberta, Canada. Each toy is hand-designed, carved, sanded and finished using sustainably sourced Canadian hardwoods and certified eco-friendly stains and finishes. Their toys are truly one-of-a-kind heirloom treasures, and we hope you love them as much as we do!

Shipping & Delivery

• FREE shipping over $150
• $12 flat rate shipping across Canada on orders under $150
• $15 flat rate shipping on US orders under $150
• For more information, check out our full Shipping Policy