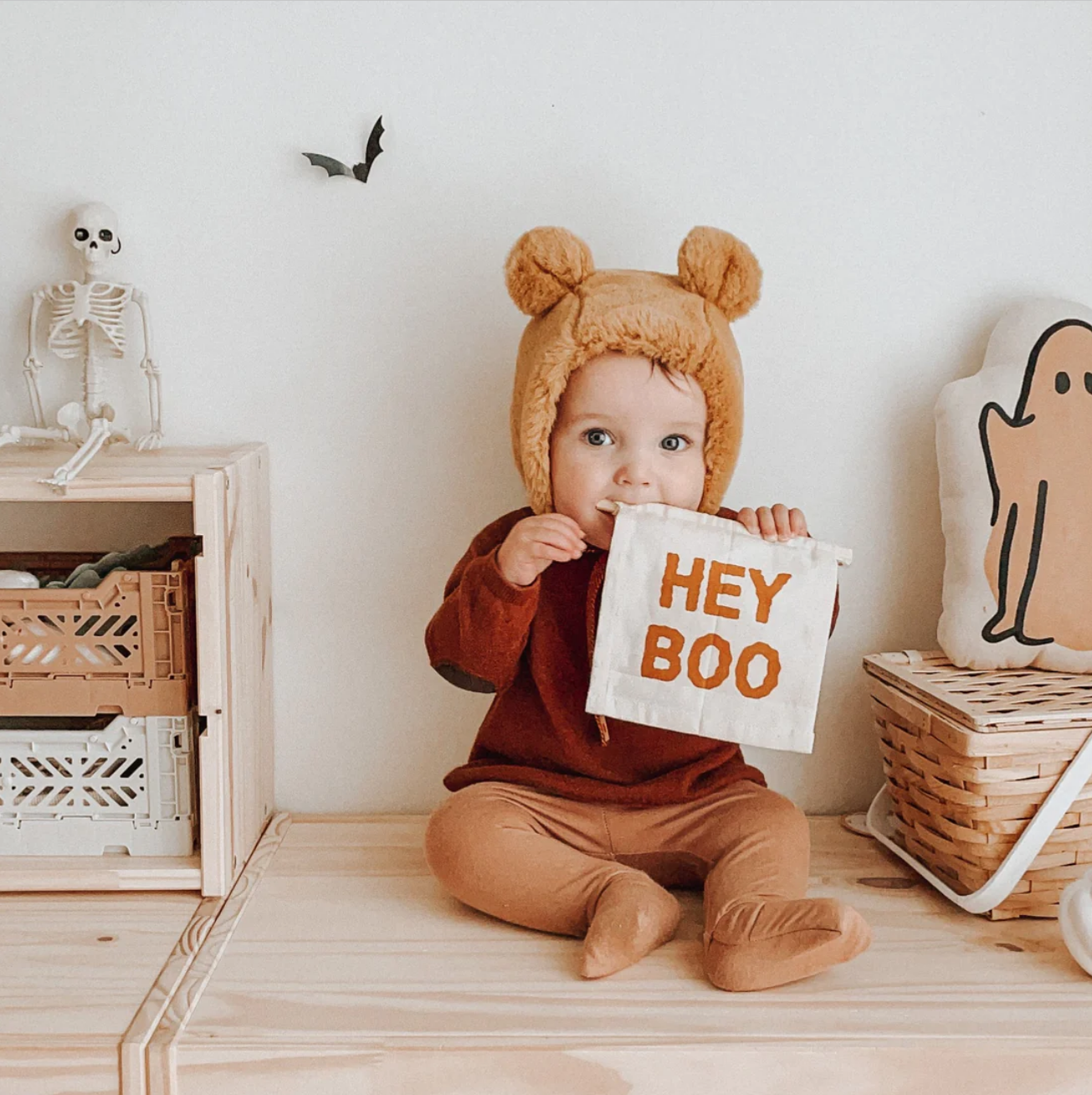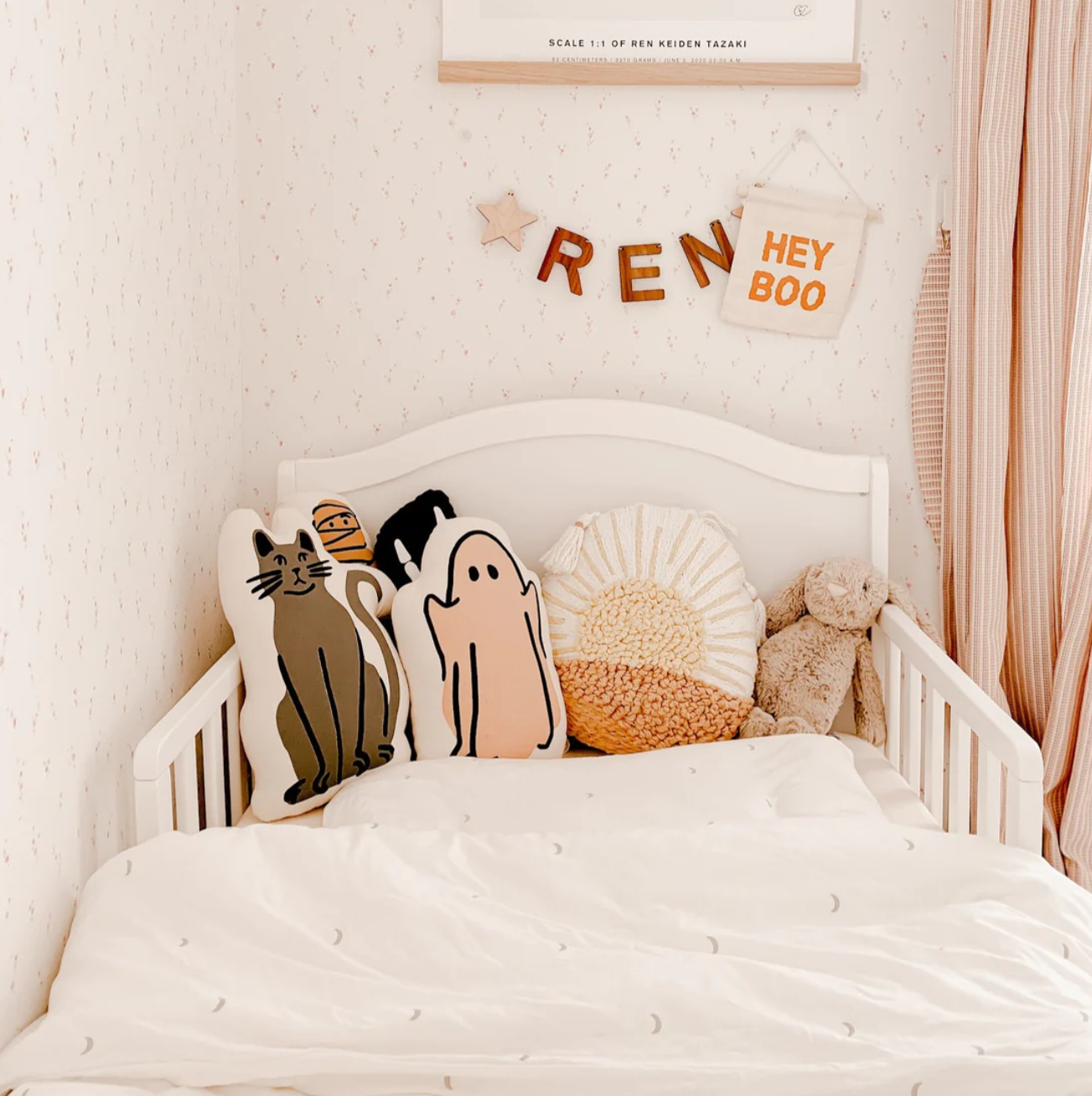 "Hey Boo" Hang Sign by Imani Collective
by Imani Collective
This purchase helps provide 1 meal to
Indigenous Canadian children in need. Learn More
Description
Get ready to add a touch of spooktacular charm to your home decor with our delightful "Hey Boo" Canvas Hang Sign! Halloween enthusiasts, rejoice – this unique piece is the perfect addition to your seasonal festivities. 
Made from locally sourced, organic natural canvas, the "Hey Boo" hang sign exudes an eco-friendly charm that aligns perfectly with our commitment to sustainable practices. 
Why we love the "Hey Boo" hang sign:
Sustainable Style: Made from sustainably sourced organic canvas and materials, this sign reflects your commitment to both style and sustainability.
Halloween Cheer: Instantly infuse your space with a festive and fun Halloween atmosphere.
Local Craftsmanship: Every element, from the poplar dowel rod to the cotton thread, is sourced and crafted locally in Kenya, supporting local artisans and businesses.
Easy Display: The lightweight design and included hanging thread make it a breeze to display on walls, doors, or hooks.
Versatile Decor: Perfect for both indoor and covered outdoor spaces, this sign can be enjoyed for years to come.
Unique Charm: Add a one-of-a-kind touch to your Halloween decor that sets your space apart.
Spruce up your space today and give your home a touch of Halloween enchantment!
Features

• Hang sign is printed with the text "Hey Boo" on black canvas
• Each hang sign measures 6x7". Total hanging length is approx. 11"

Materials

• Made from sustainably sourced, local organic natural canvas, poplar dowl rod and cotton thread (all sourced in Kenya)

Age/Safety

• Hang sign is not a toy and should be hung securely on the wall away from a child's sleeping area
• Hang sign can pose a choking hazard if used incorrectly

Care/Cleaning

• Spot clean only. Do not put it in the washing machine or dryer.
• If your hang sign is creased or wrinkled, place it print-side down on the ironing board and iron on low/medium heat.
• Do not iron on the front side directly on the screen print. Do not use high heat. Do not keep iron in one place for too long.
• You can also steam the hang sign, but steam from the back side of it

About the Brand

Imani Collective is a socio-economic empowerment organization that employs over eighty Kenyan women + men in Mtepeni Village and Mombasa, Kenya along with half a dozen women stateside to create beautiful, one-of-a-kind wall tapestries and home decor pieces. They support the integrity of ethically sourced, artisan-made goods and at their heart is to create opportunities for men and women to make them.

Shipping & Delivery

• FREE shipping over $125
• $12 flat rate shipping across Canada on orders under $125
• $15 flat rate shipping on US orders under $125
• For more information, check out our full Shipping Policy