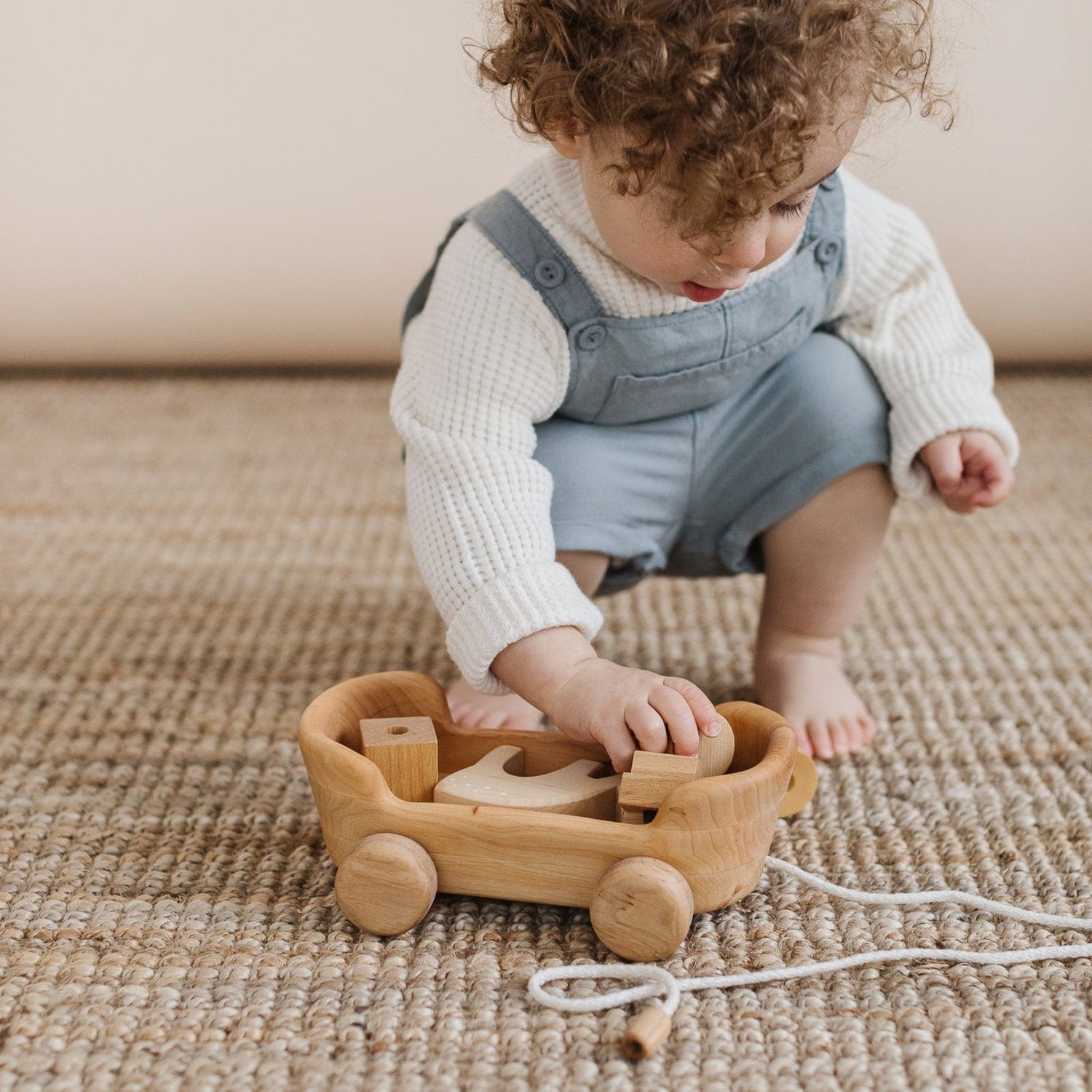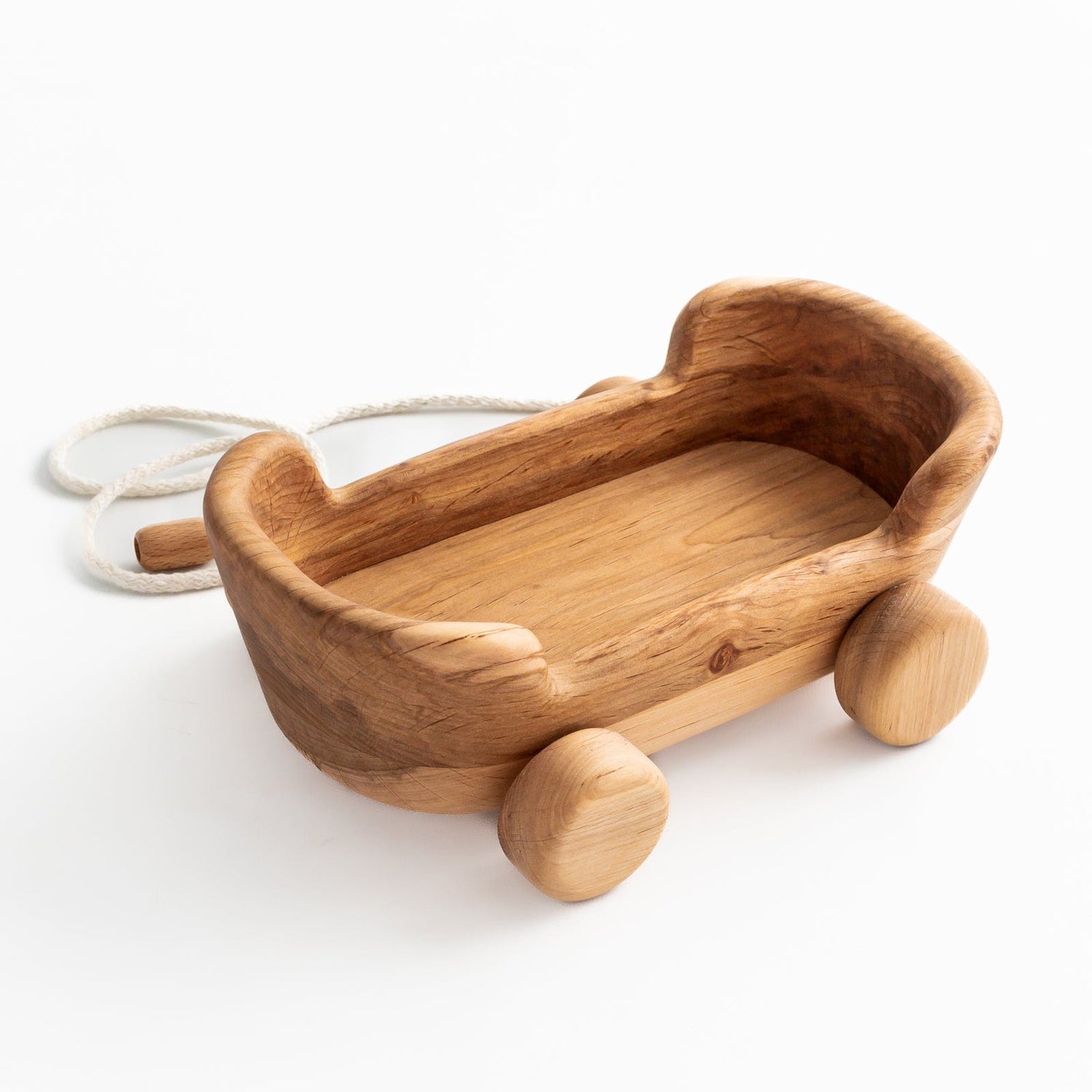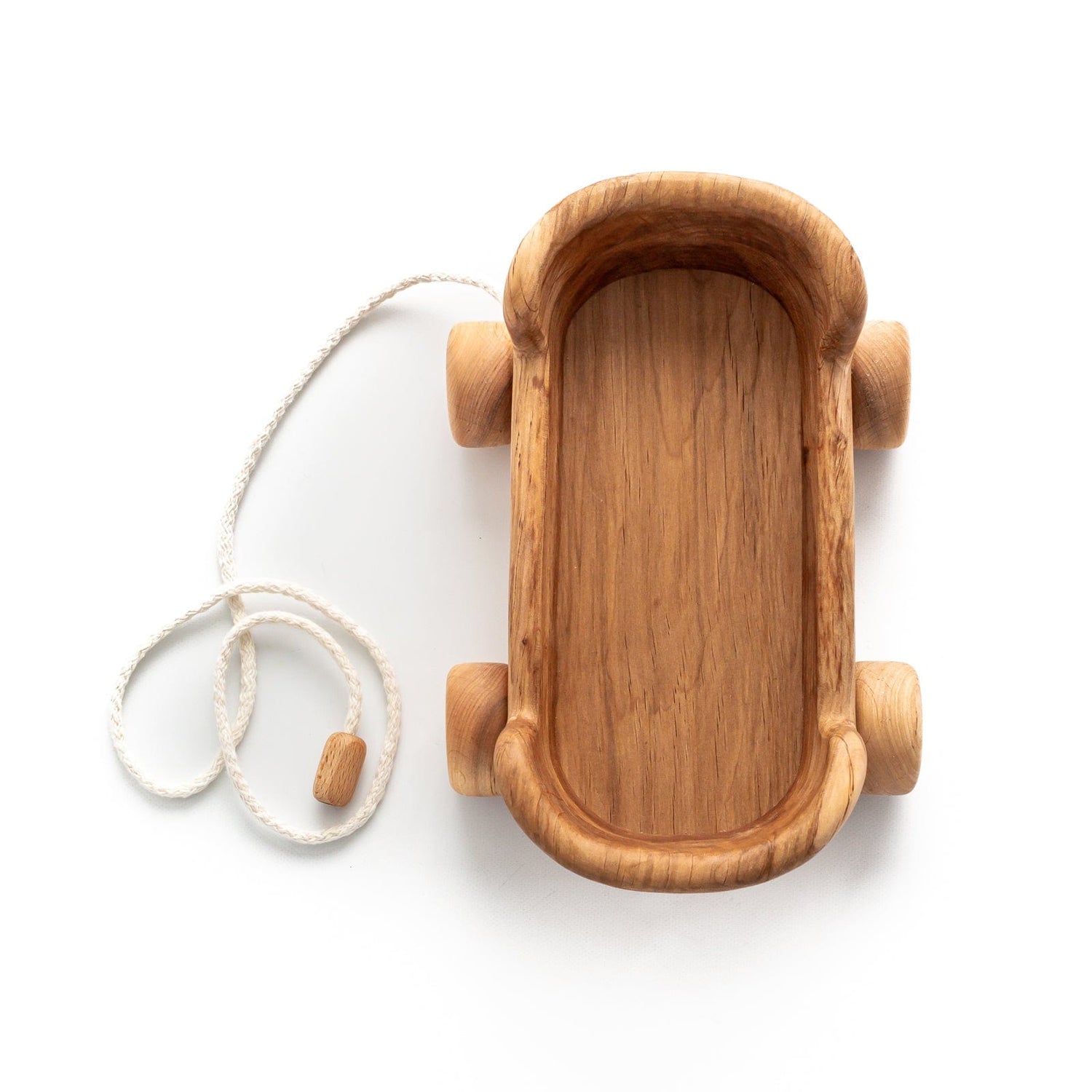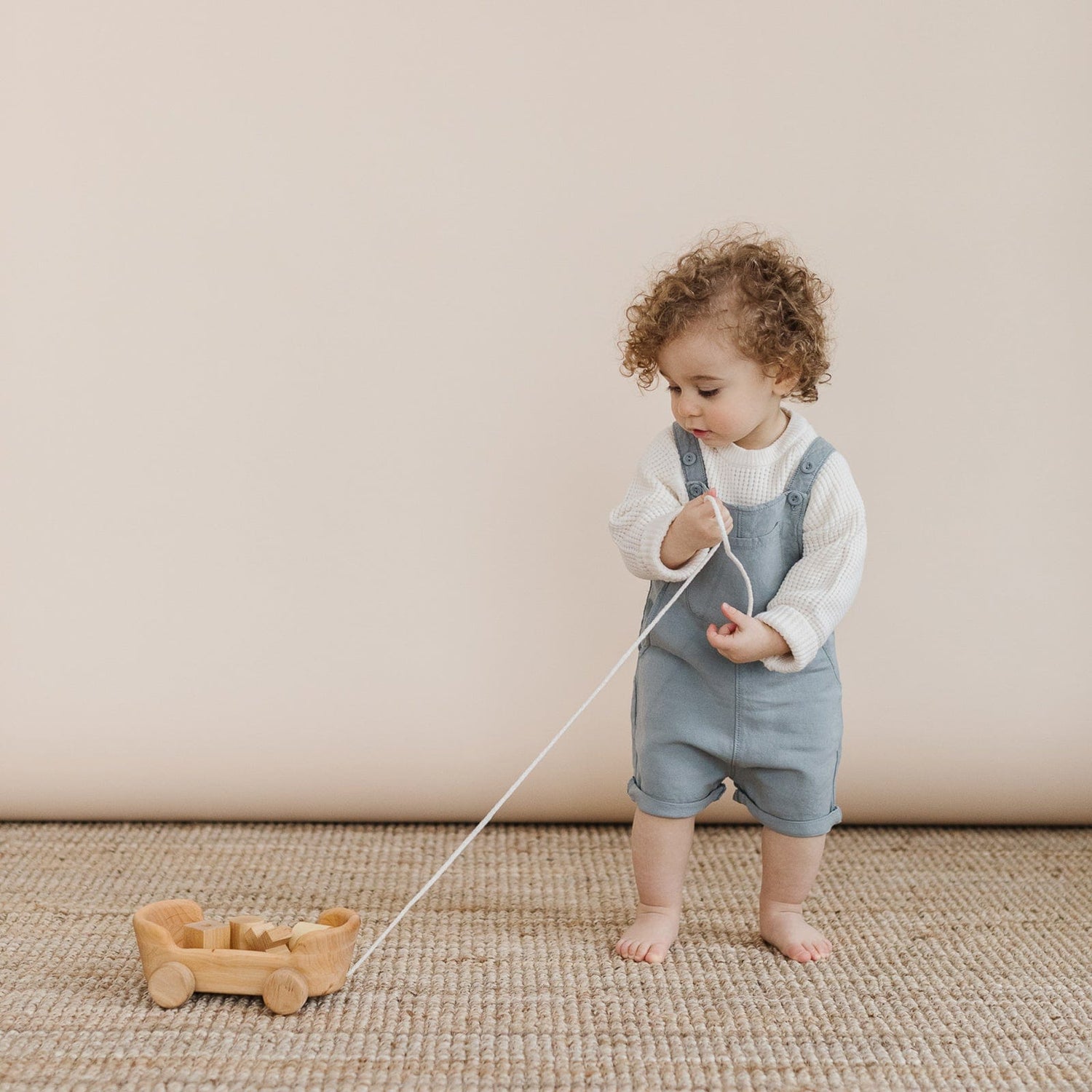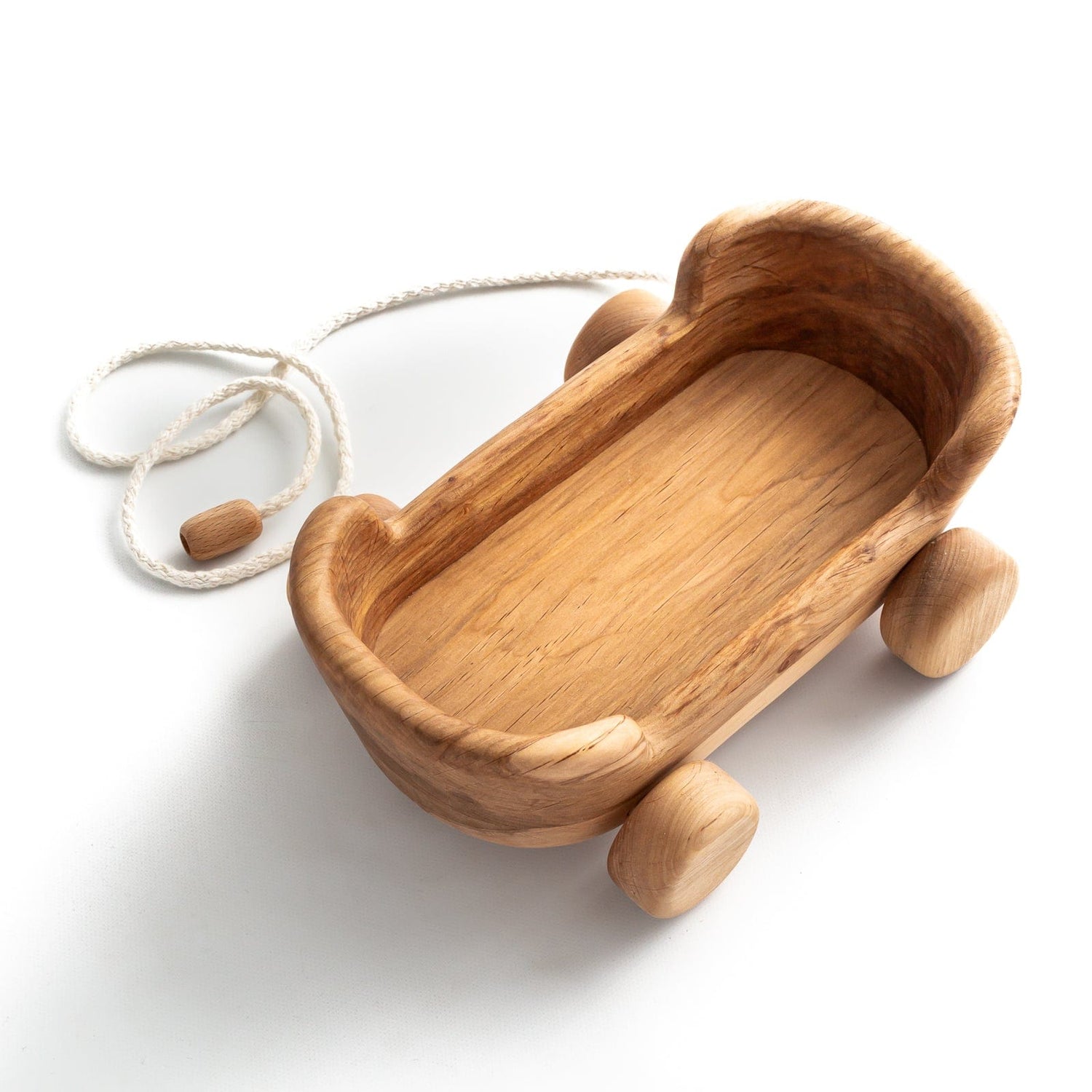 Handmade Wooden Toy Cart
by Tateplota
This purchase helps provide 2 meals to
Indigenous Canadian children in need. Learn More
Description
Kids will love using this sturdy, handcrafted Wooden Toy Cart in so many different ways. Fill it up with small toys and pull it across the room, haul around their favorite puzzle pieces or blocks, pretend to go on a grocery shopping trip, have fun at the play kitchen... the possibilities are endless! The open-ended design allows kids to come up with creative ways to use it. 
Each cart is meticulously handcrafted from sustainably sourced alder wood and finished with natural linseed oil and beeswax, giving it a beautiful, natural look and feel.
This handmade wooden toy cart is made by Tateplota.
Features

• Measures 23.5cm x 11.5cm x 8cm

Materials

• Made from sustainably sourced Alder wood
• Finished with natural Linseed oil & Beeswax

Age/Safety

• Recommended for children 3 years+
• This toy should be played with under the supervision of adults, as the pull cord could pose a choking hazard

About the Brand

Tateplota is a family-owned brand that lives and works deep in the heart of a pine forest, where they take inspiration from when making their handmade wooden toys. Their products are warm, simple, and absolutely beautiful. Everything is made entirely by hand, with incredible detail and craftsmanship, ensuring toys will last for generations.

Shipping & Delivery

• FREE shipping over $150
• $12 flat rate shipping across Canada on orders under $150
• $15 flat rate shipping on US orders under $150
• For more information, check out our full Shipping Policy
A Toddler's Favourite Heirloom
This piece is so beautifully crafted that I know I will pass it on to the next generation and the one after that. It's a timeless piece with a universal appeal, perfect for toddlers to fill with their eclectic collections. Well worth the money!
Perfect wooden pull toy
This piece is beautiful and both my sons 1 & 3 love it!