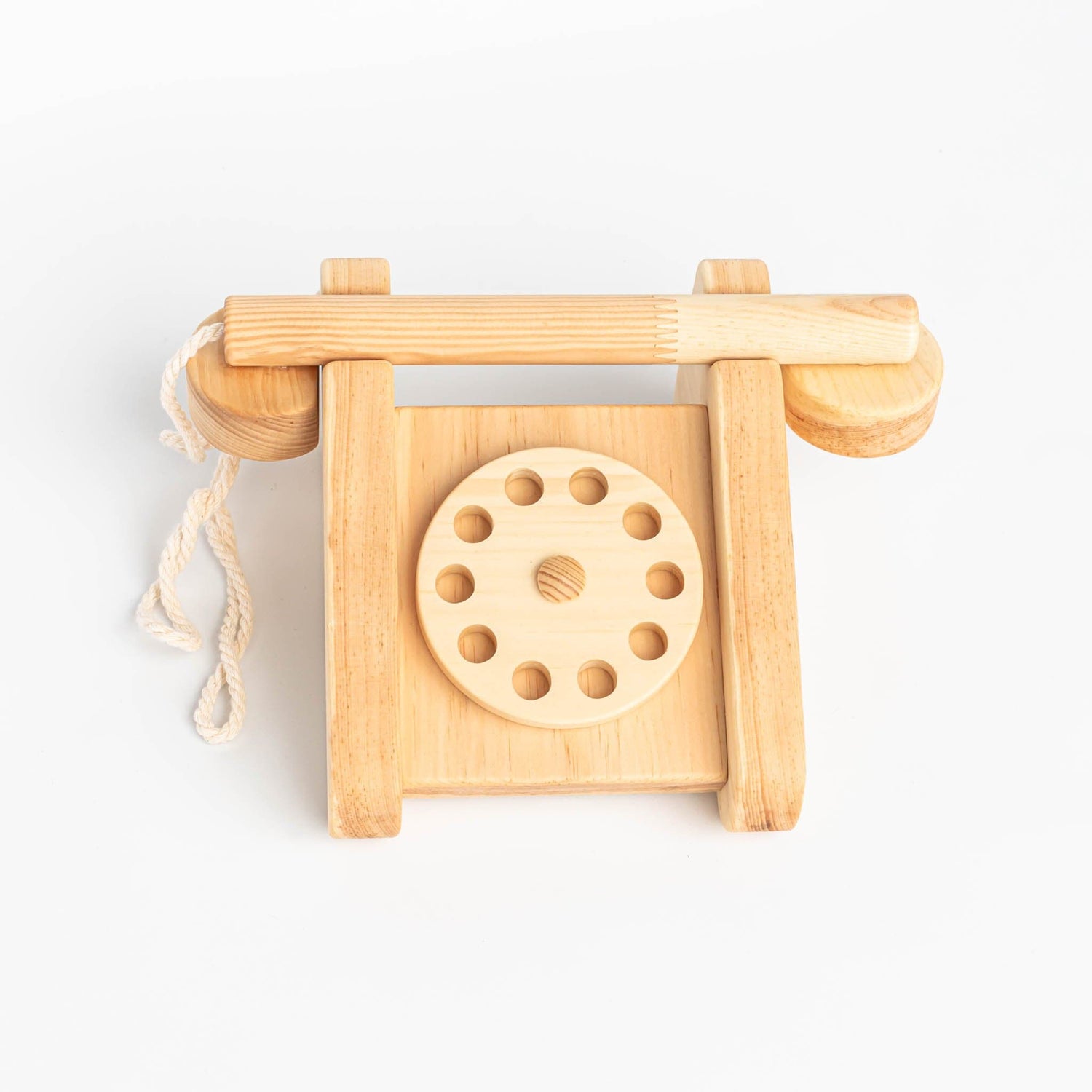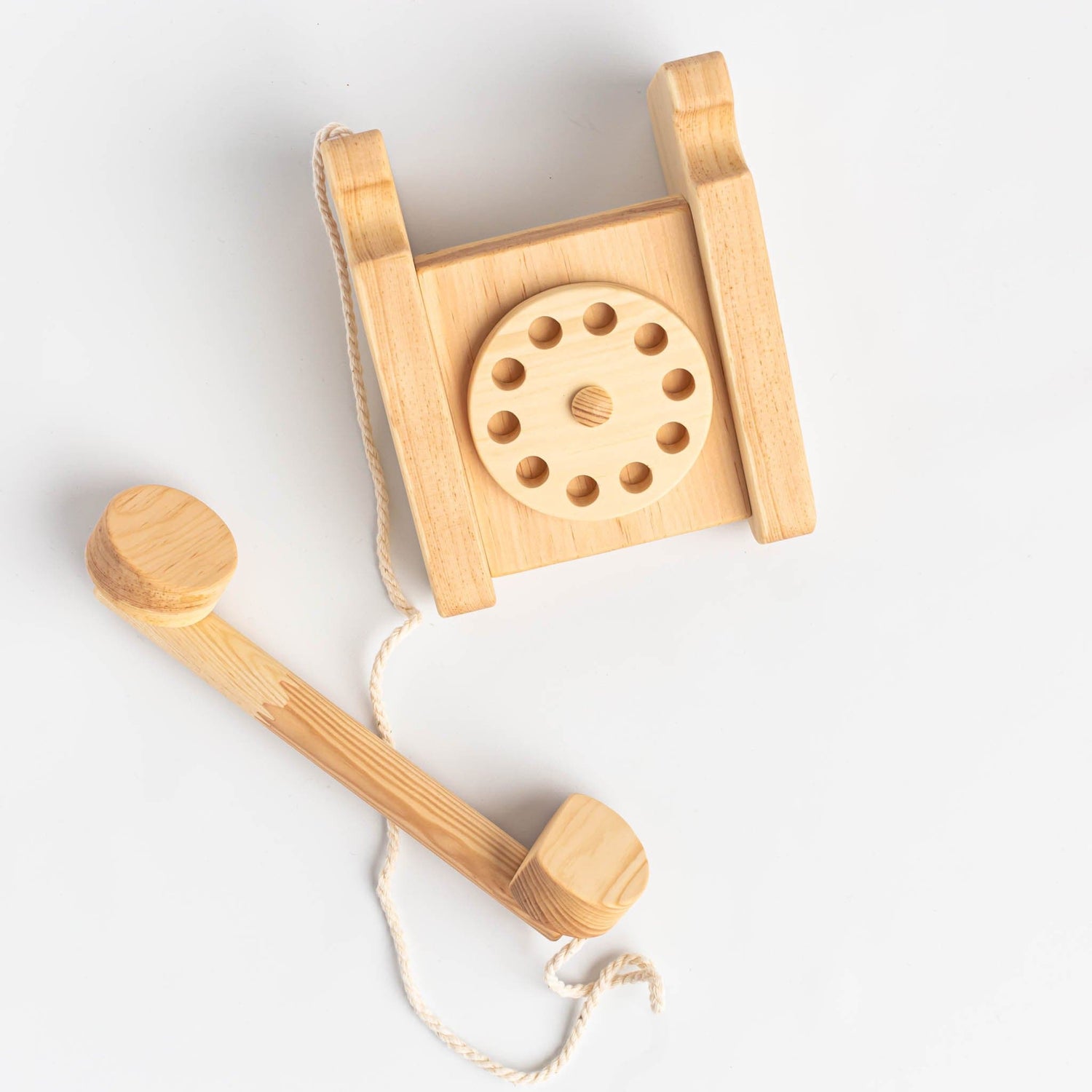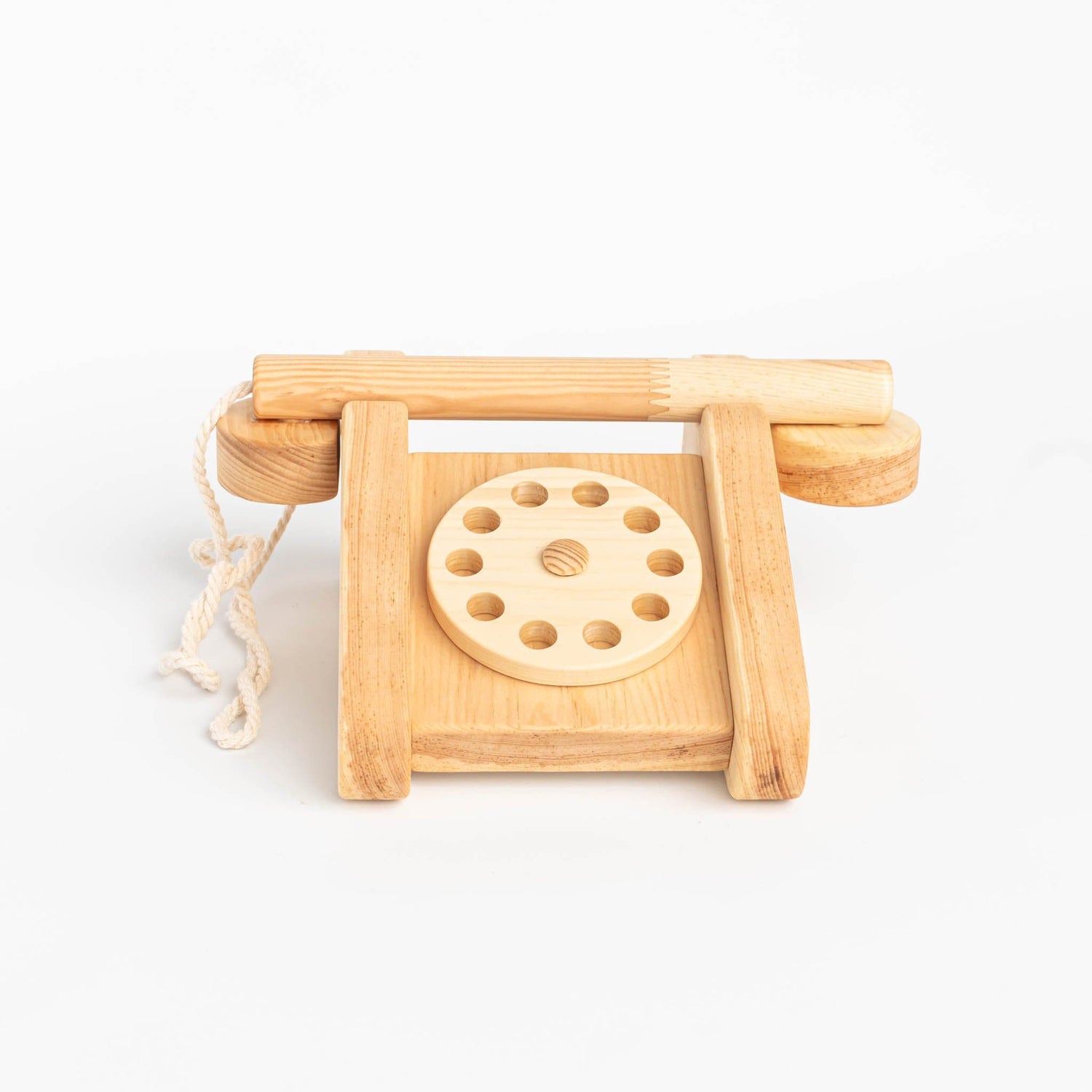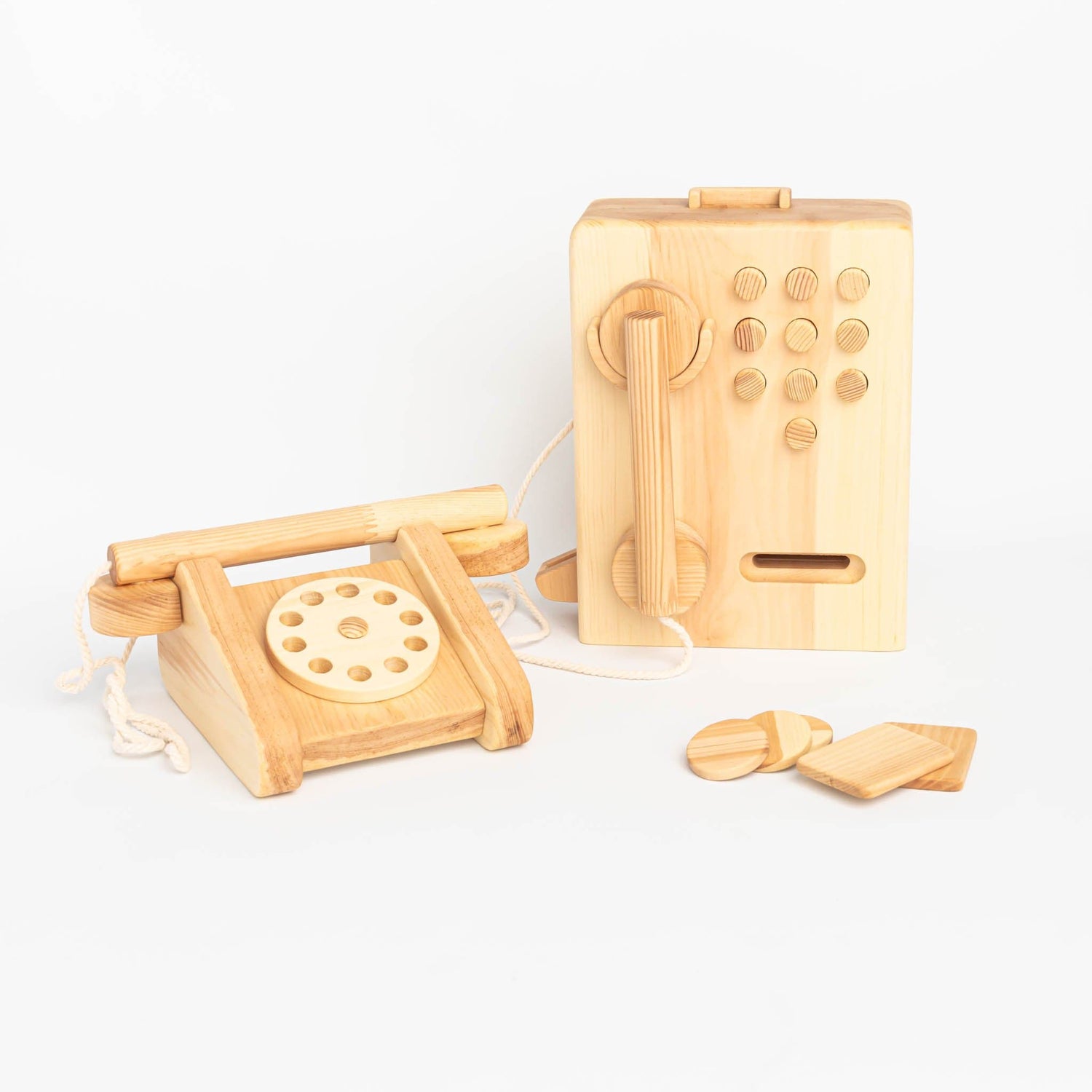 Handmade Wooden Telephone
by Nashe Derevce
This purchase helps provide 2 meals to
Indigenous Canadian children in need. Learn More
Description
Introducing our delightful Handmade Wooden Phone, a timeless interactive toy that sparks imagination and encourages communication skills! Crafted with care from natural materials, this phone is not just a toy but a tool for learning and play. With its charming design, dial, and receiver, it offers endless possibilities for imaginative conversations and pretend play.
Our Handmade Wooden Phone features a beautifully crafted wooden body, complete with a rotating dial and a receiver that fits perfectly in little hands. As children engage in role-playing and make-believe conversations, they develop essential communication skills, social interaction, and creativity. Made from sustainable wood, this phone is both eco-friendly and durable, ensuring long-lasting play and countless adventures.
Benefits of our Handmade Wooden Phone:
Encourages imaginative play and storytelling
Fosters communication and social interaction skills
Enhances fine motor skills and hand-eye coordination
Sparks creativity and pretend play
Made from natural materials for eco-conscious play
Promotes screen-free and open-ended play
Bring the joy of communication and imagination into your child's playtime with our Handmade Wooden Phone. Crafted with love and designed for endless fun, it's more than just a toy - it's a catalyst for creativity, social development, and exploration!
Handmade in Siberia by Nashe Derevce.
Features

• Measures 6.3"x4.9"x3.5" (16cm x 12.5cm x 9cm)

Materials

• Made from sustainably sourced Cedar
• Finished with natural, non-toxic Biofa oil ( EN-71 compliant)

Age/Safety

• Not suitable for children under 36 months
• Cord may pose a choking hazard
• Adult supervision is required

About the Brand

Welcome to Nashe Derevce, a small family workshop nestled in the heart of Siberia, where craftsmanship meets sustainability. The team at Nashe Derevce is passionate about creating exceptional toys, and handcrafting each product using exquisite Siberian Cedar Wood. Meticulous care is taken to ensure that every piece is meticulously polished and sealed with environmentally friendly non-toxic wax, prioritizing the safety and enjoyment of your little ones.

Nashe Derevce believes that toys should not only be fun but also stylish and functional. Their collection showcases some of the most unique toys you'll ever own, with each piece thoughtfully designed to captivate the imagination and encourage hours of imaginative play. From beautifully carved animals to interactive puzzles, the toys from Nashe Derevce are a testament to the artistry and dedication poured into each creation.

Discover the magic of Nashe Derevce and bring home toys that are crafted with love while reflecting a strong commitment to sustainability and your child's well-being. The handcrafted treasures made from Siberian Cedar Wood are sure to become cherished heirlooms, inspiring joy and wonder for generations to come.

Shipping & Delivery

• FREE shipping over $125
• $12 flat rate shipping across Canada on orders under $125
• $15 flat rate shipping on US orders under $125
• For more information, check out our full Shipping Policy