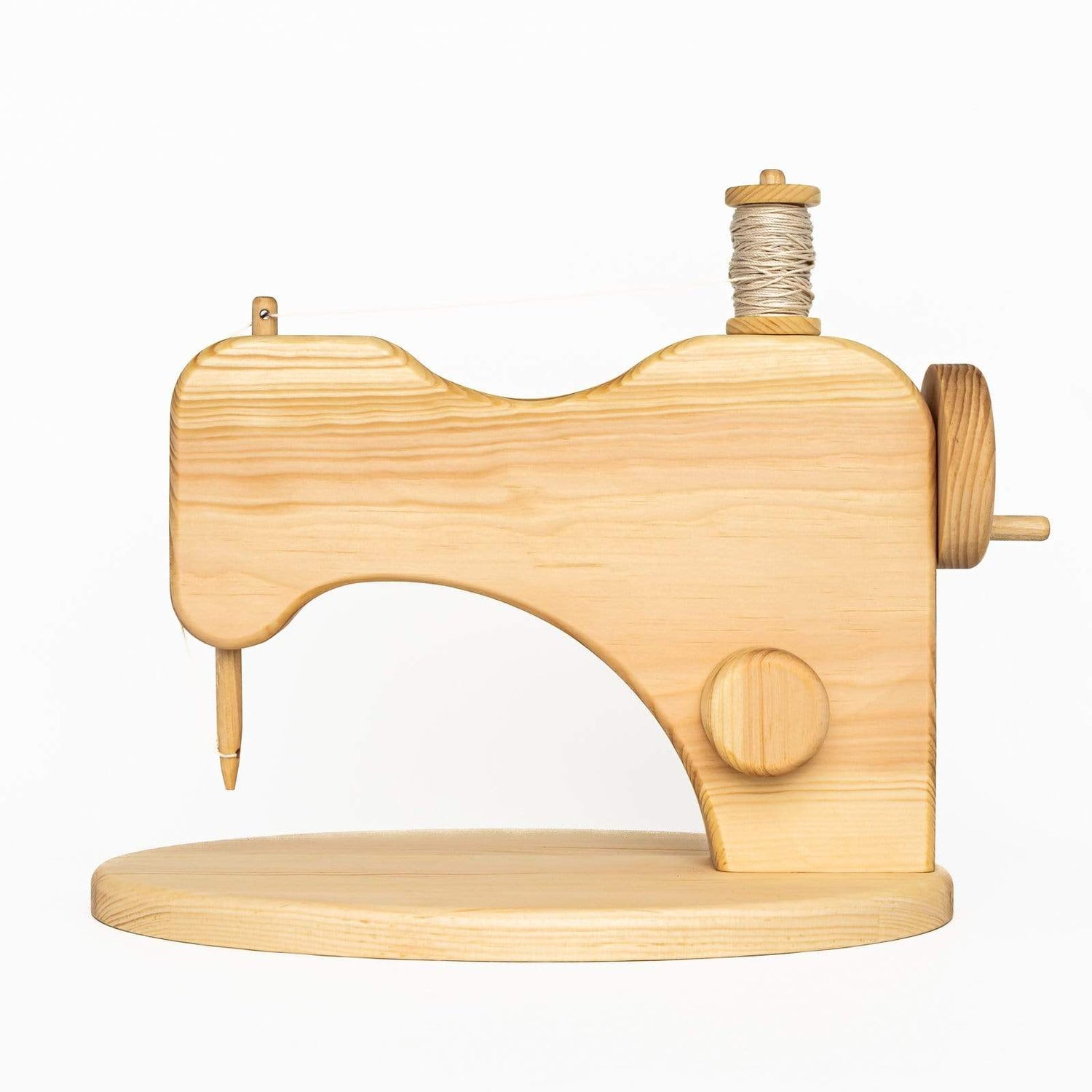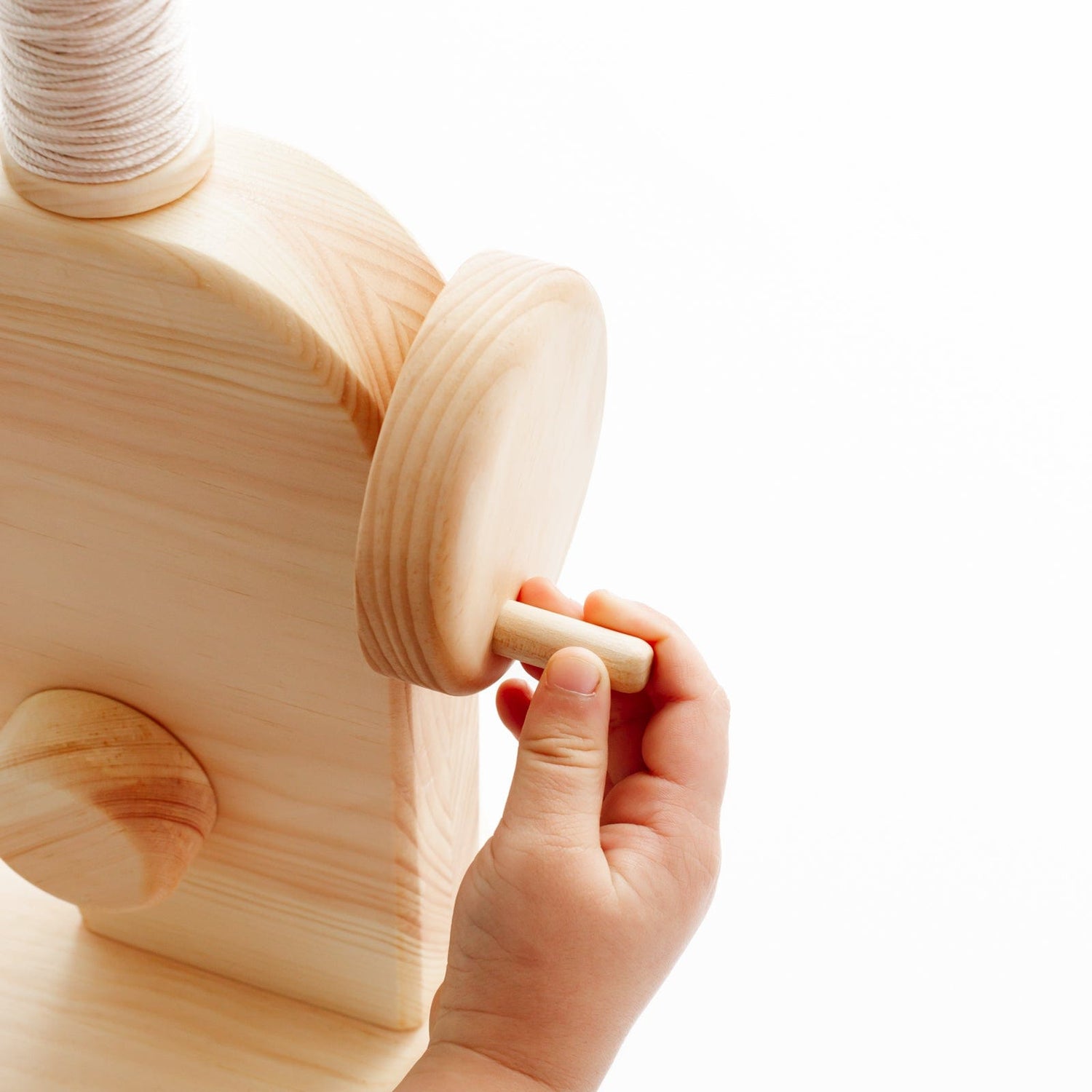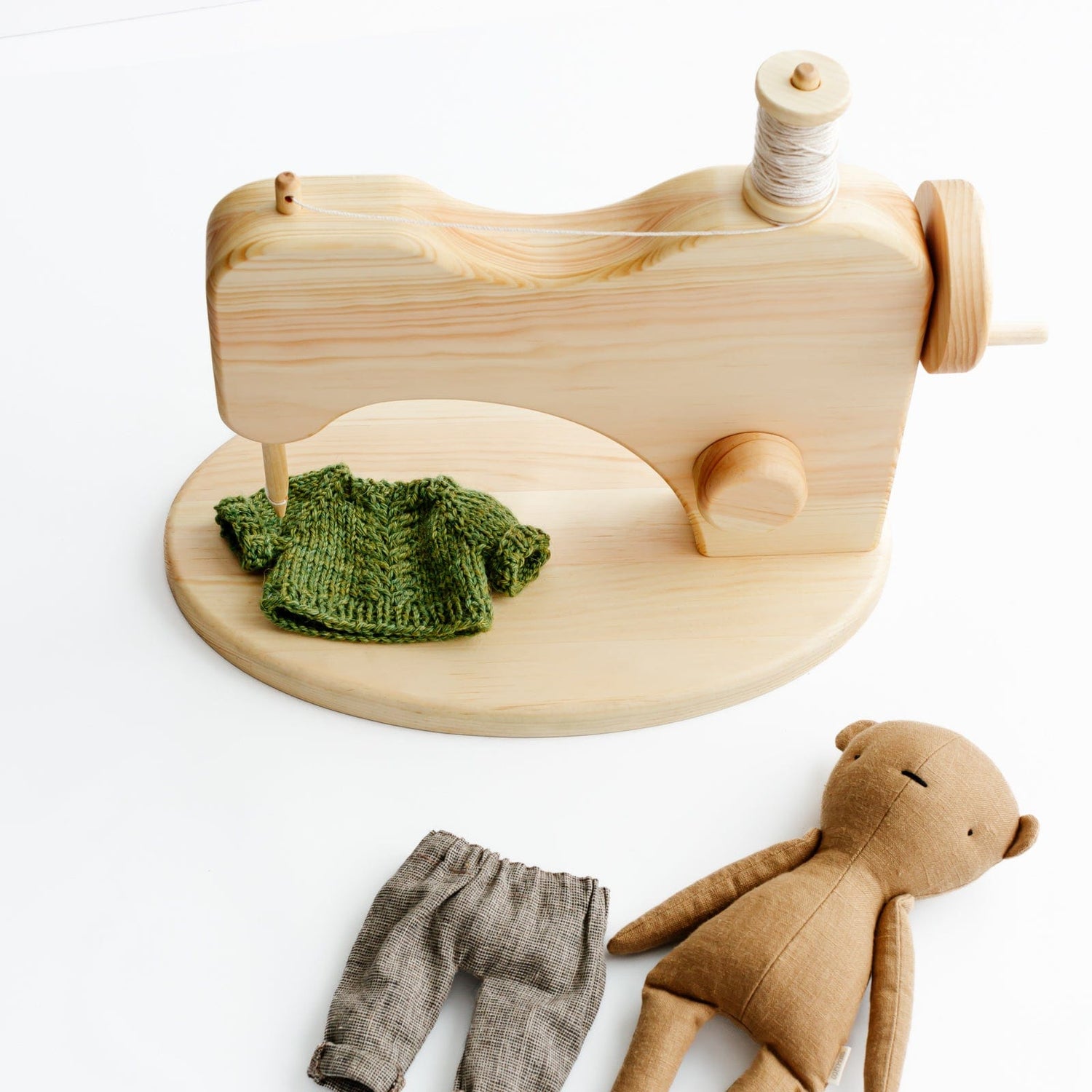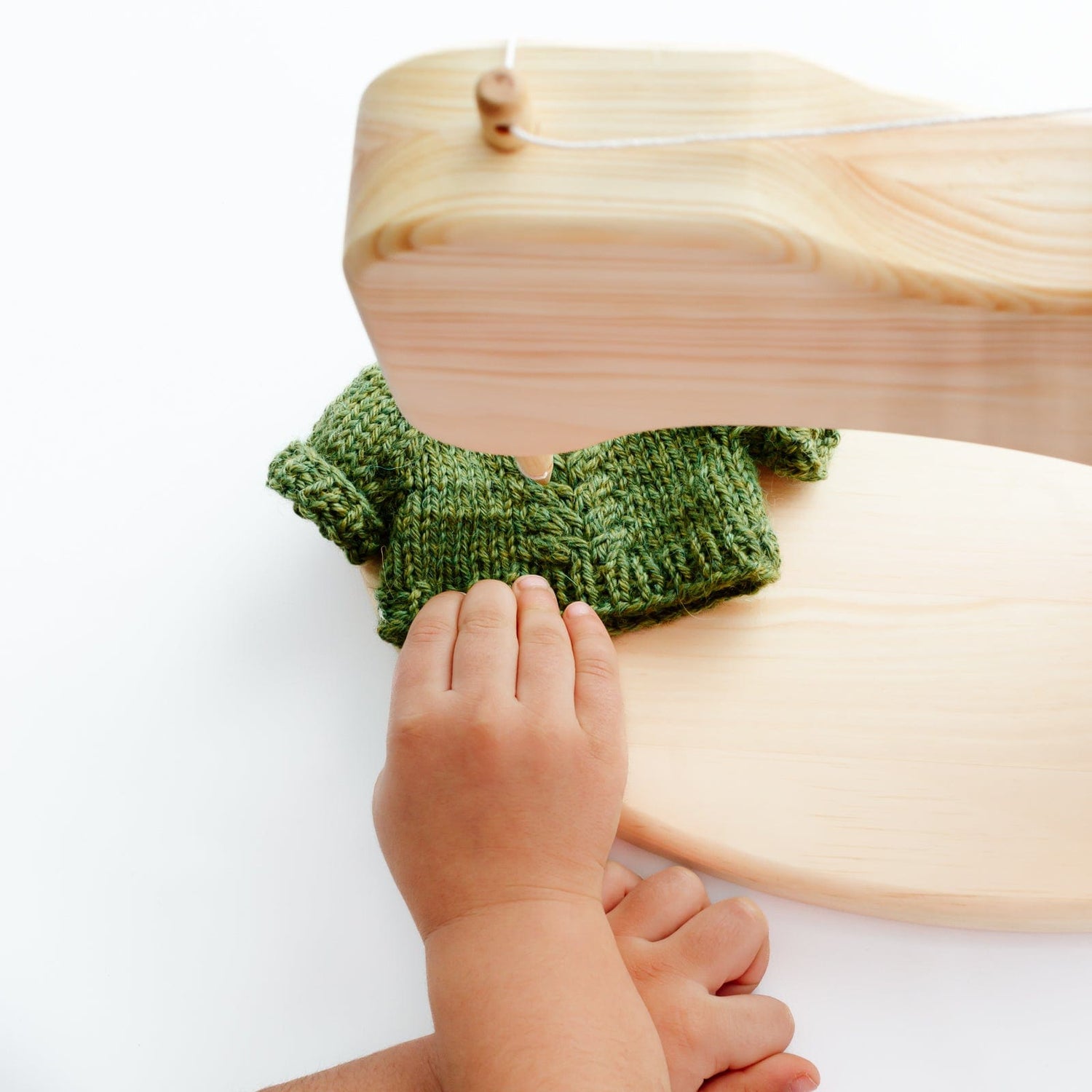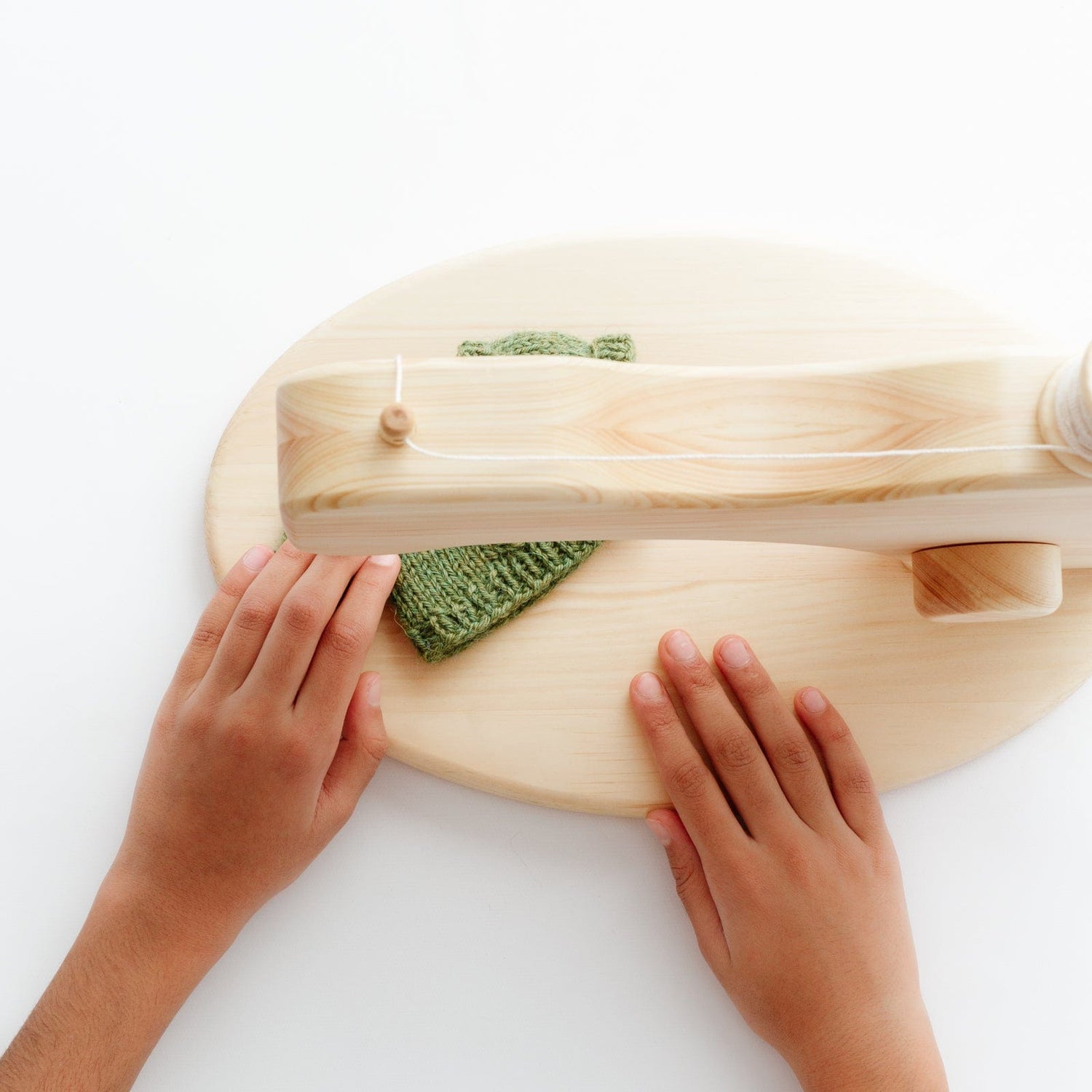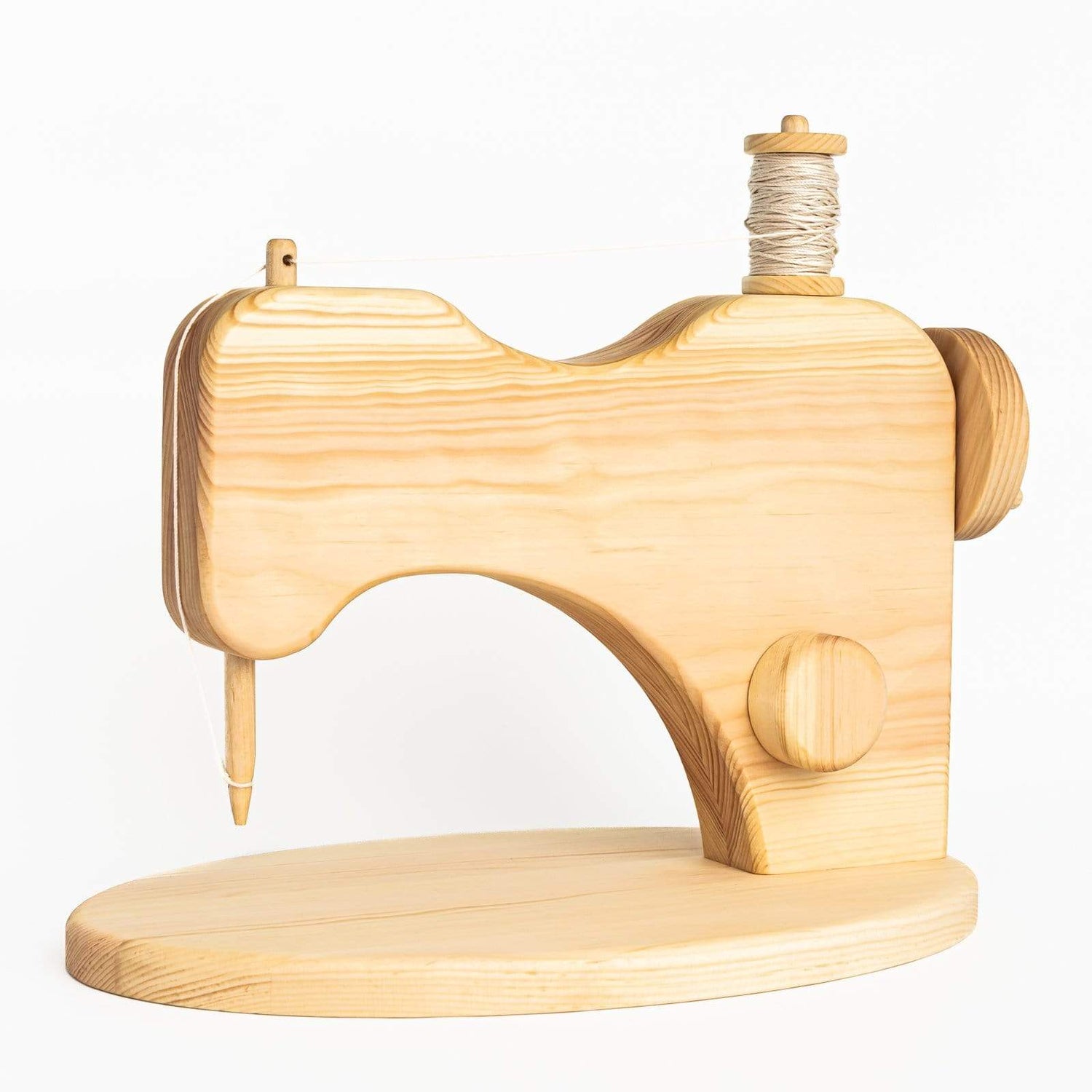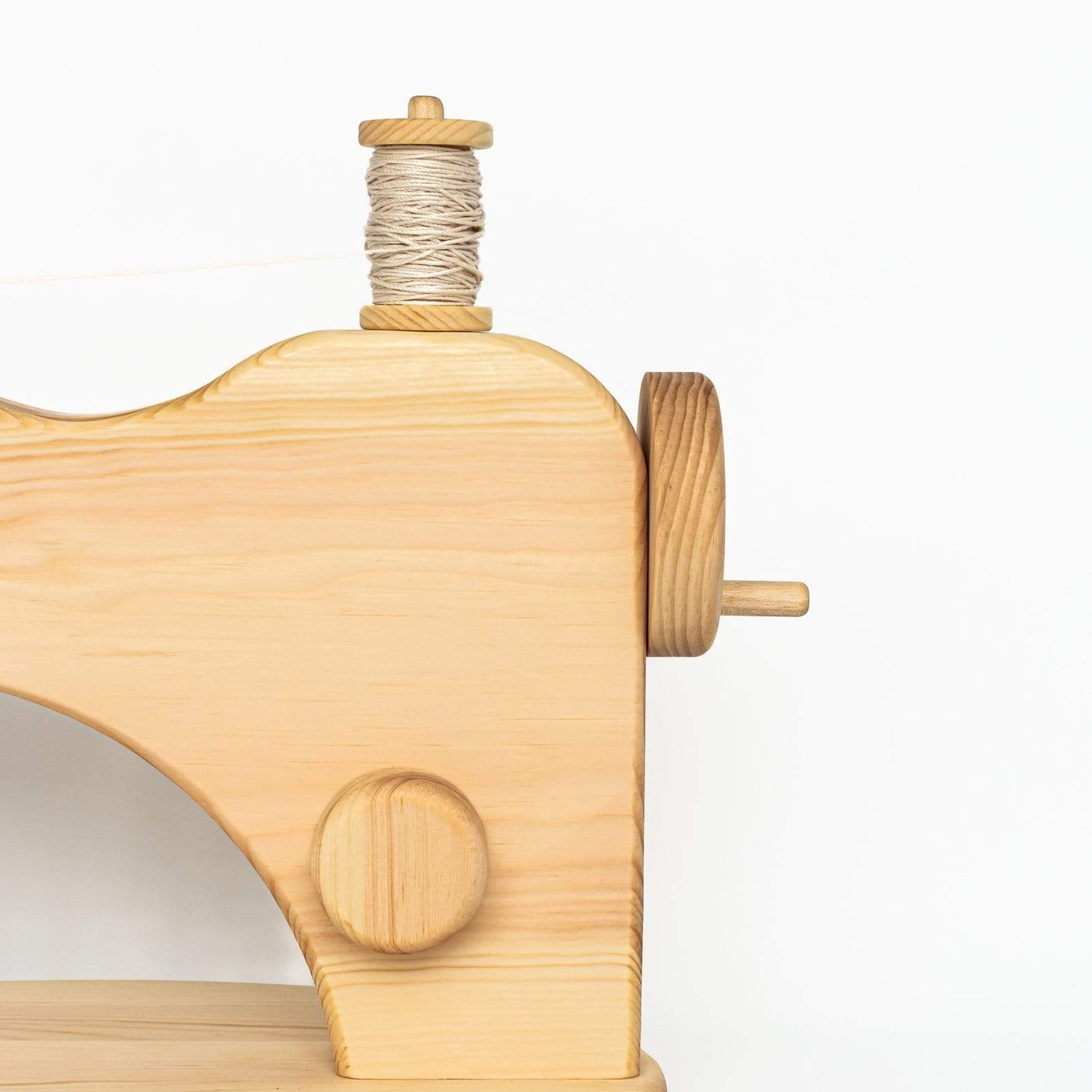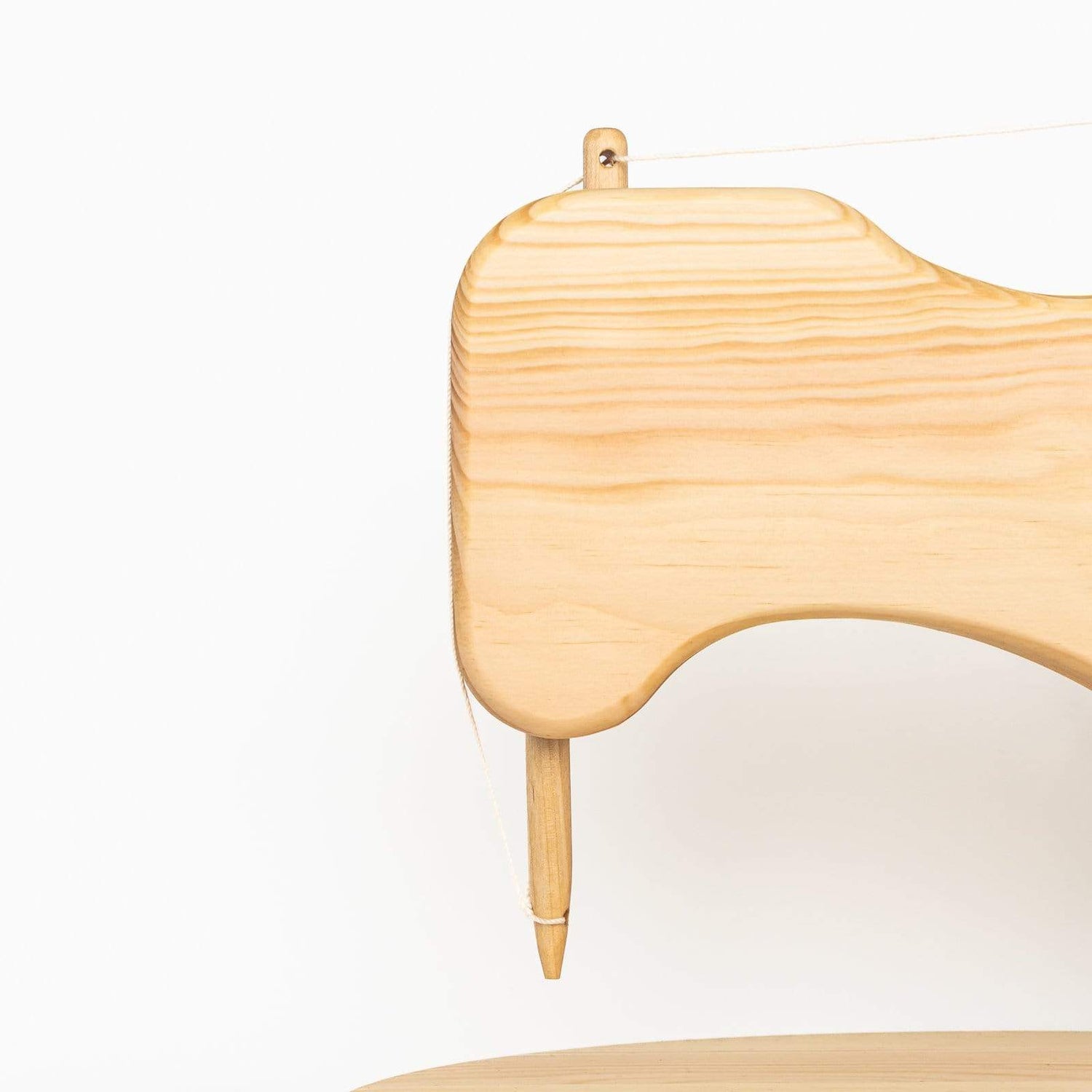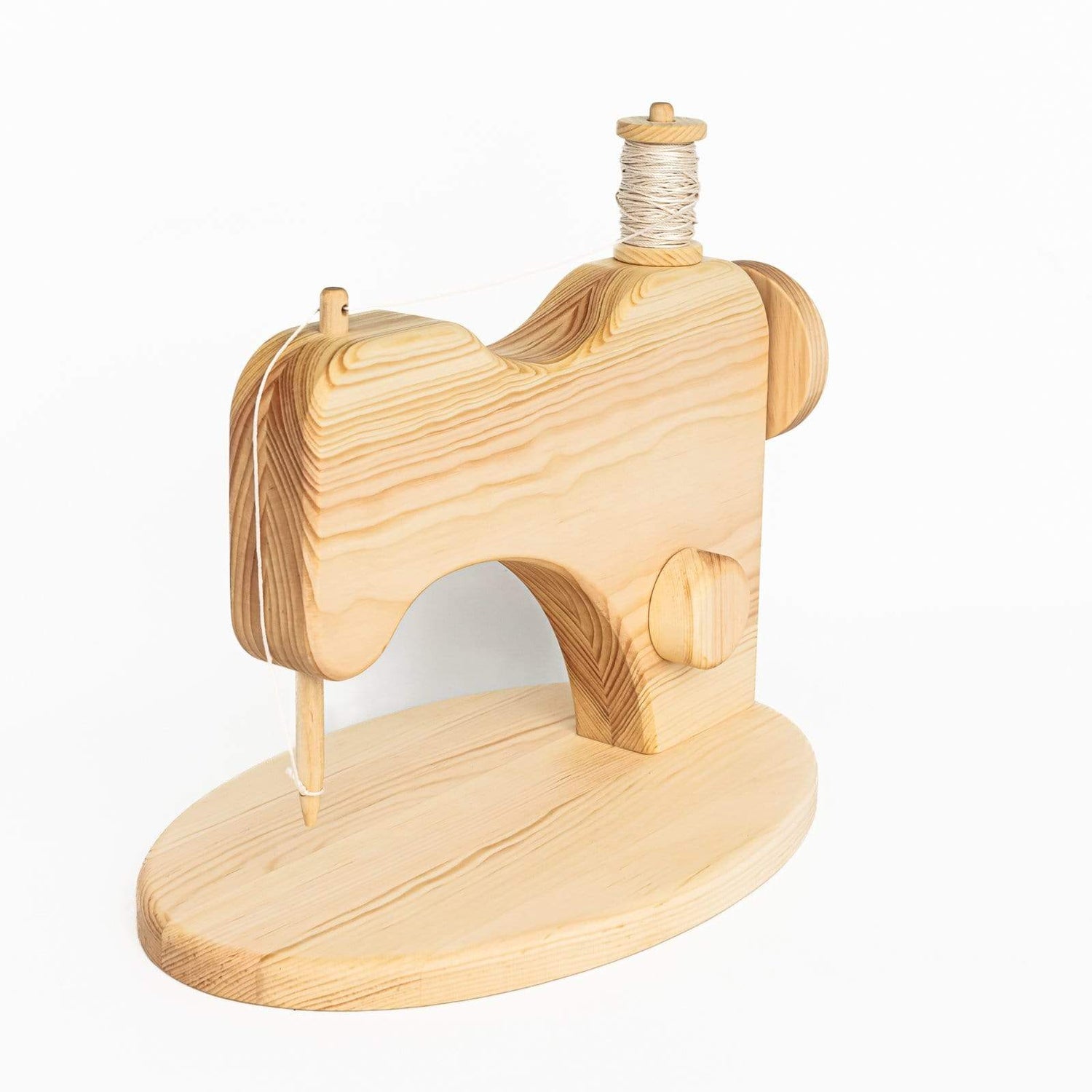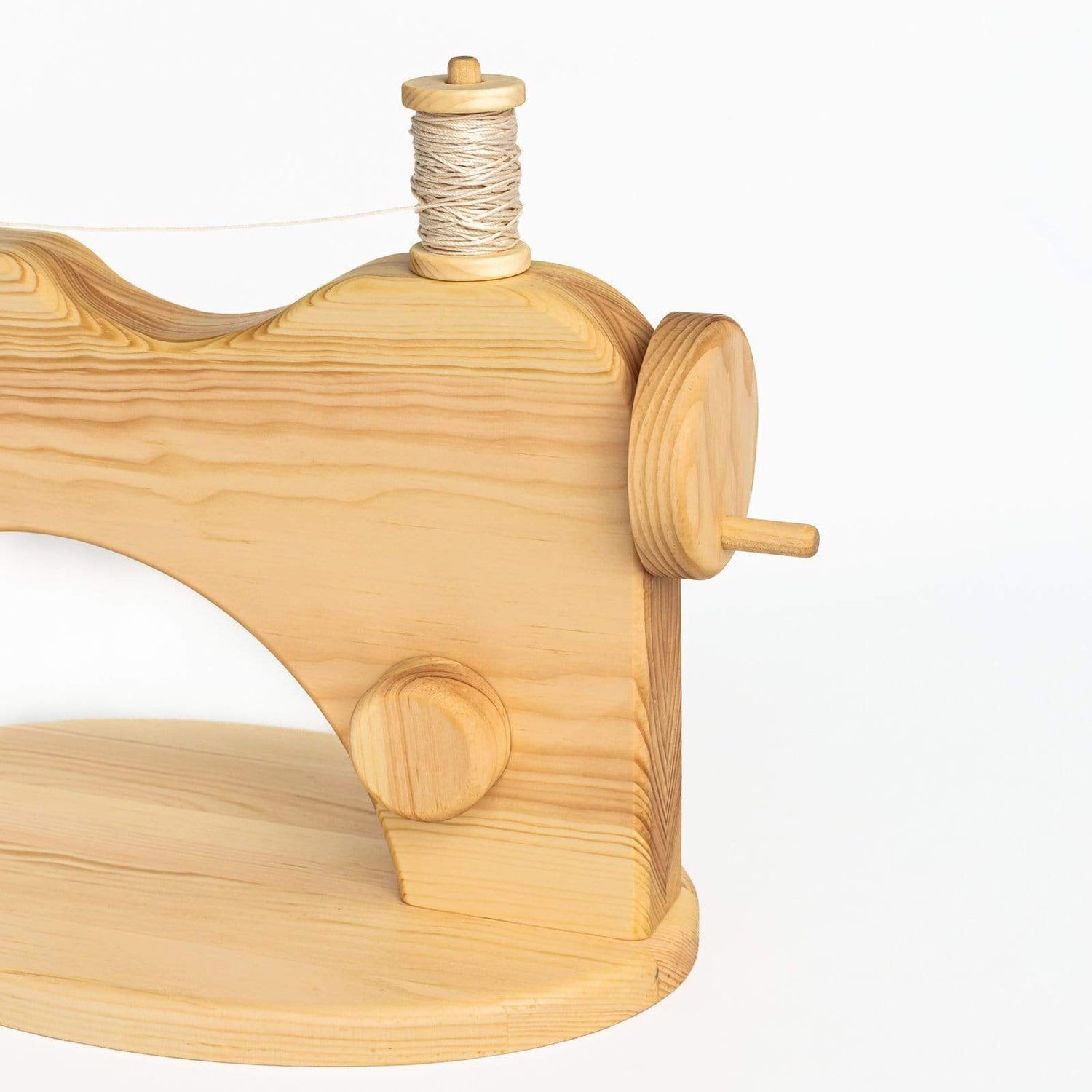 Handmade Wooden Sewing Machine
by Nashe Derevce
This purchase helps provide 5 meals to
Indigenous Canadian children in need. Learn More
Description
Elevate your playroom with this beautiful handmade Wooden Sewing Machine. This heirloom toy is entirely handmade and has fun interactive features that make it realistic for your little ones! Children can turn the handle and see the needle move up and down while they pretend to sew their own little items. It's a magical toy for big imaginations! 
Set includes sewing machine and cotton bobbin.
Handmade by Nashe Derevce.
Materials

• Sewing Machine Measures 7.87" x 7.87" x 11.8" (20cm x 20cm x 30cm)
• Made from sustainably sourced Cedar
• Finished with natural, non-toxic Biofa oil ( EN-71 compliant)

Age/Safety

• This pretend sewing machine toy is recommended for children 3 years +

Shipping & Delivery

• FREE shipping over $125
• $12 flat rate shipping across Canada on orders under $125
• $15 flat rate shipping on US orders under $125
• For more information, check out our full Shipping Policy
I wish I had this when I was a kid!!
This sewing machine is one of the coolest (and most darling) heirloom toys I've ever seen! The moving parts elevate the entire pretend play experience for my little ones! How incredible to turn the handle, and see the needle go up and down! My daughters also love taking the spool off the top and "winding the bobbin" with the attached string/thread. It's beautifully made (so smooth!) and is much bigger than I expected! This is a treasure of a toy, and will certainly be passed down to future generations! You won't regret putting this beauty at the top of your wishlist!