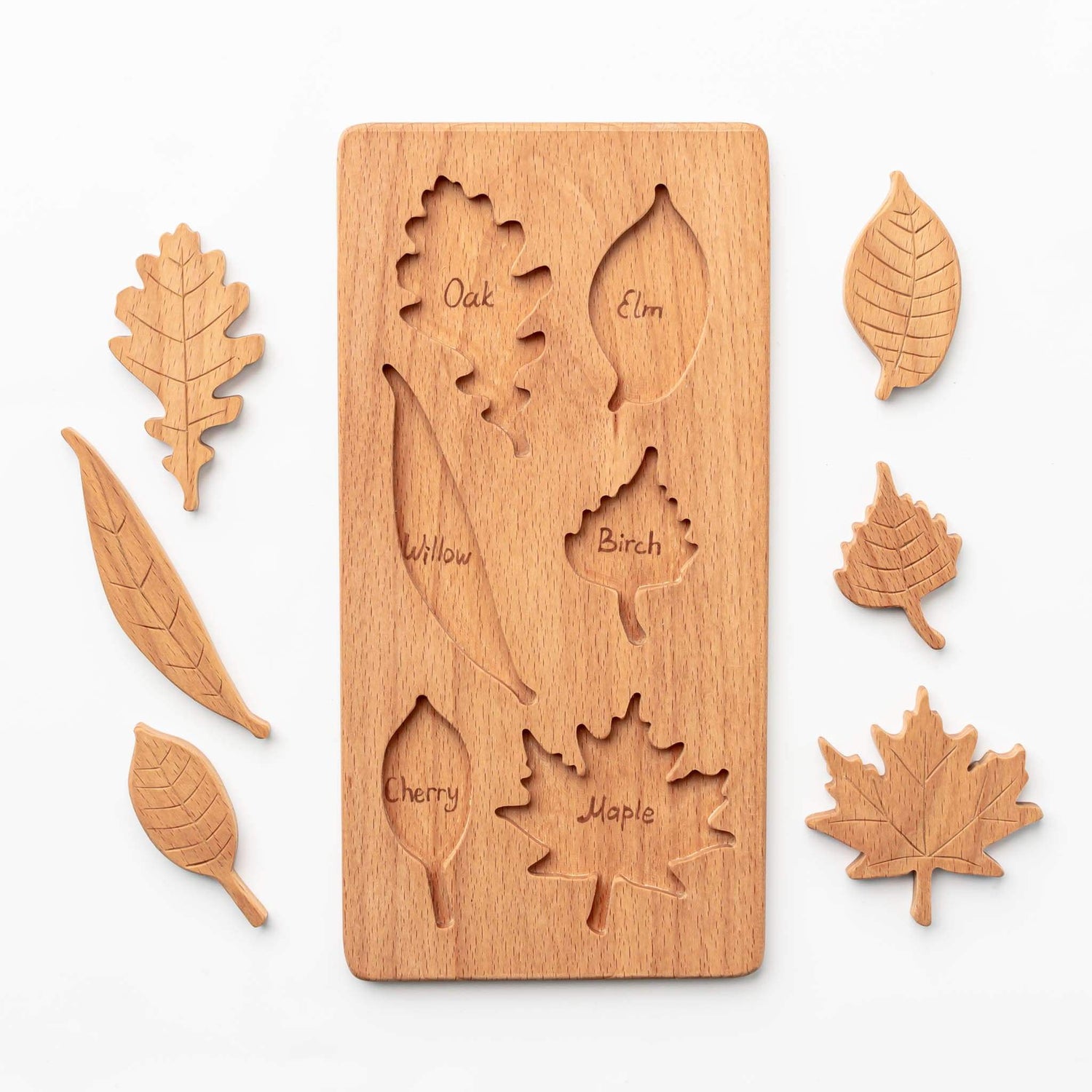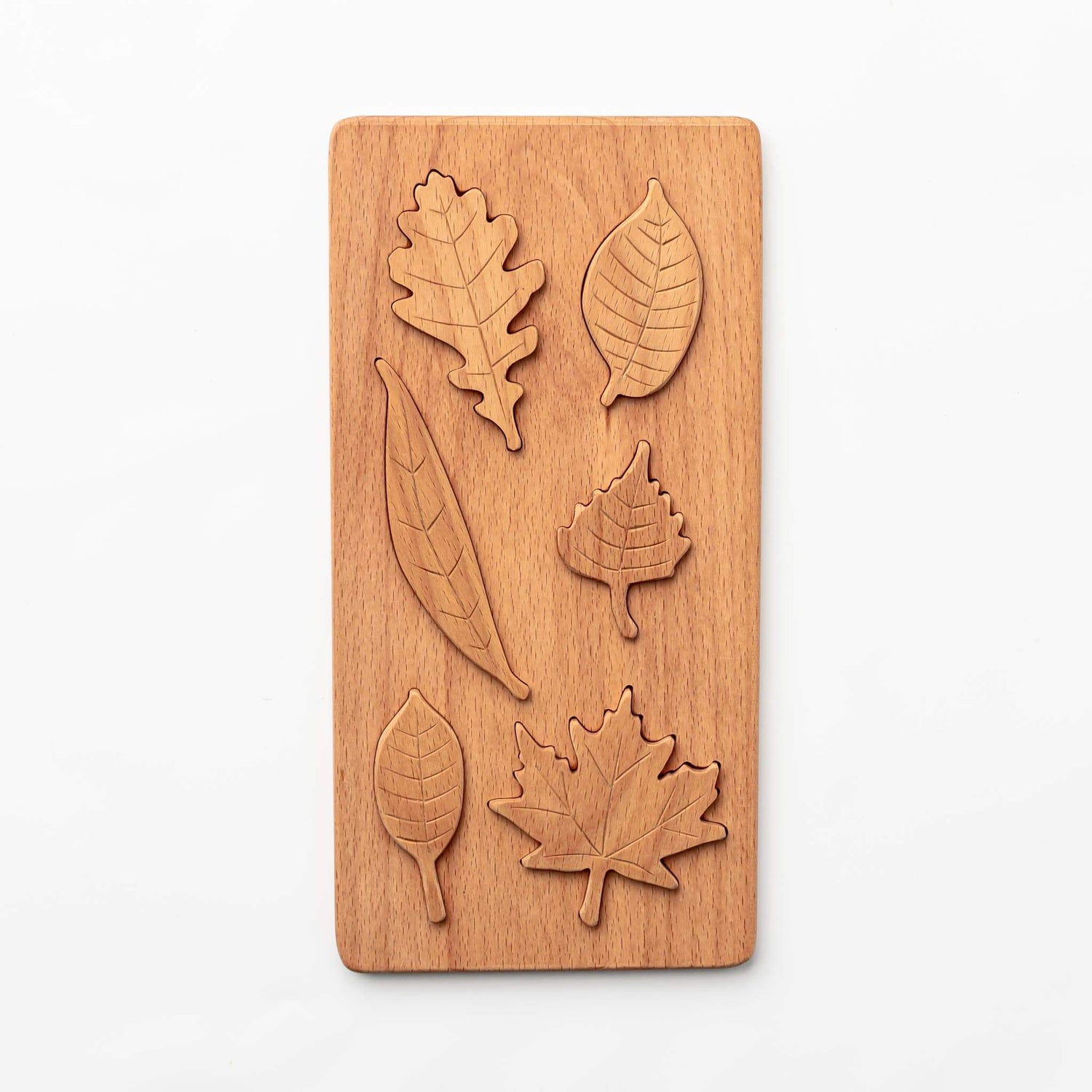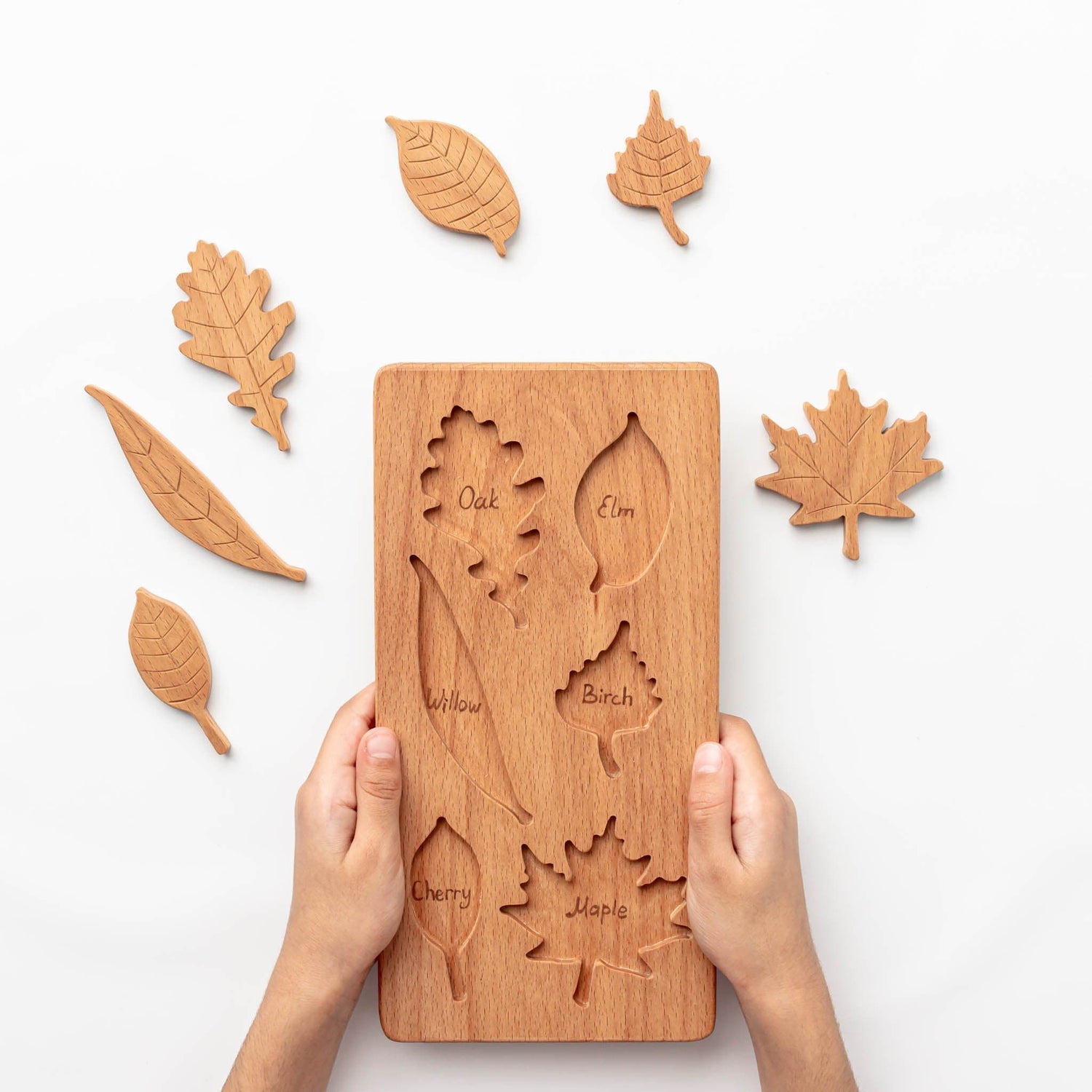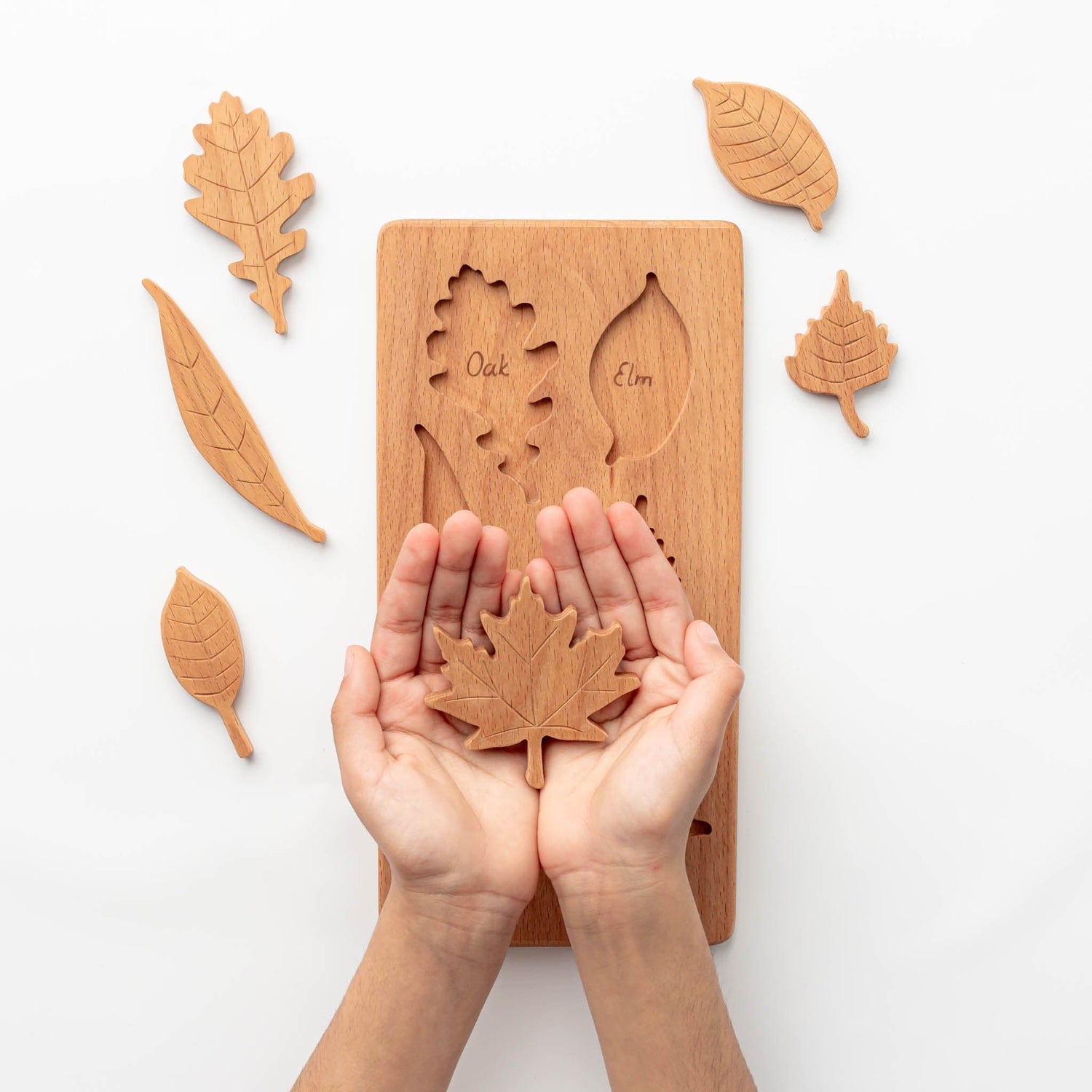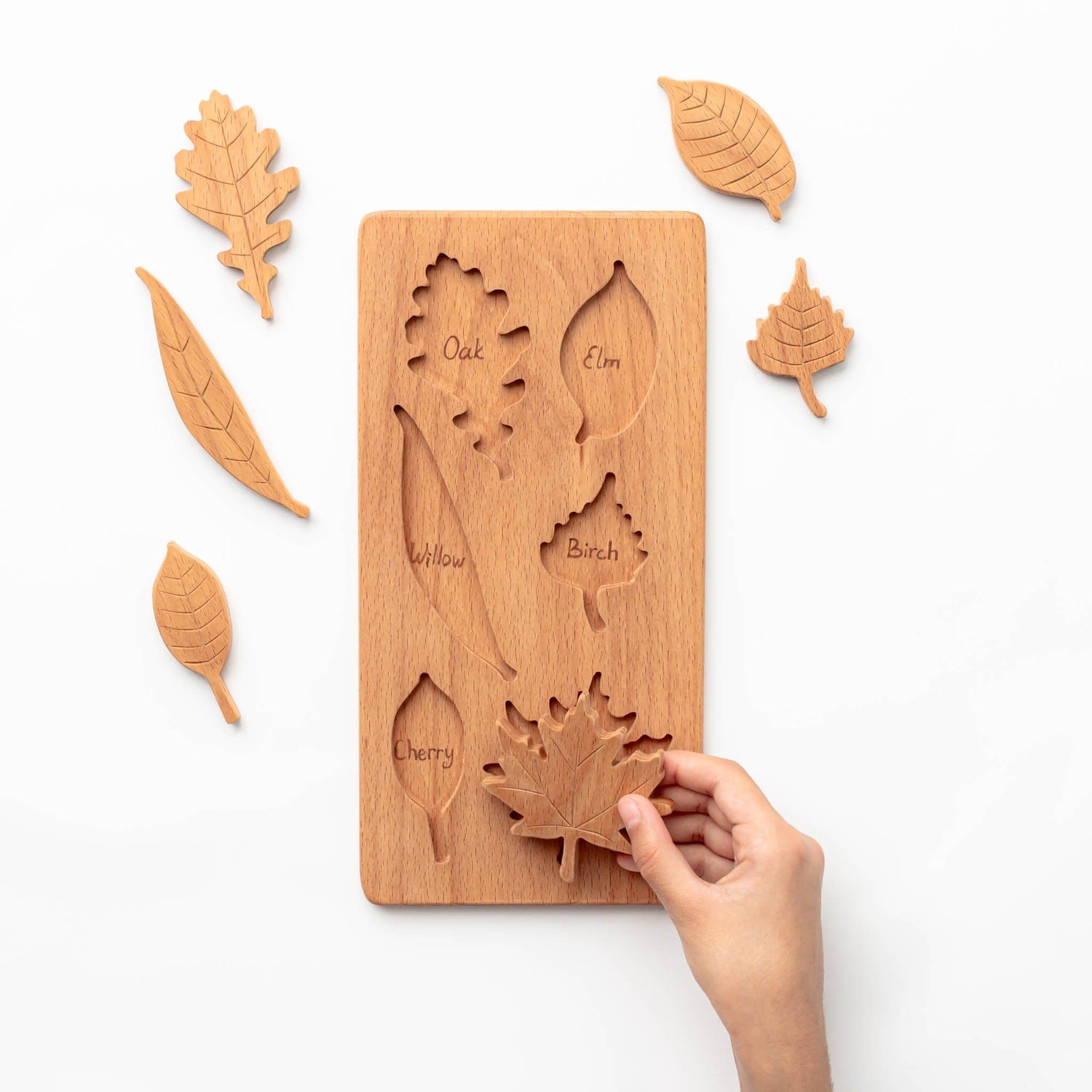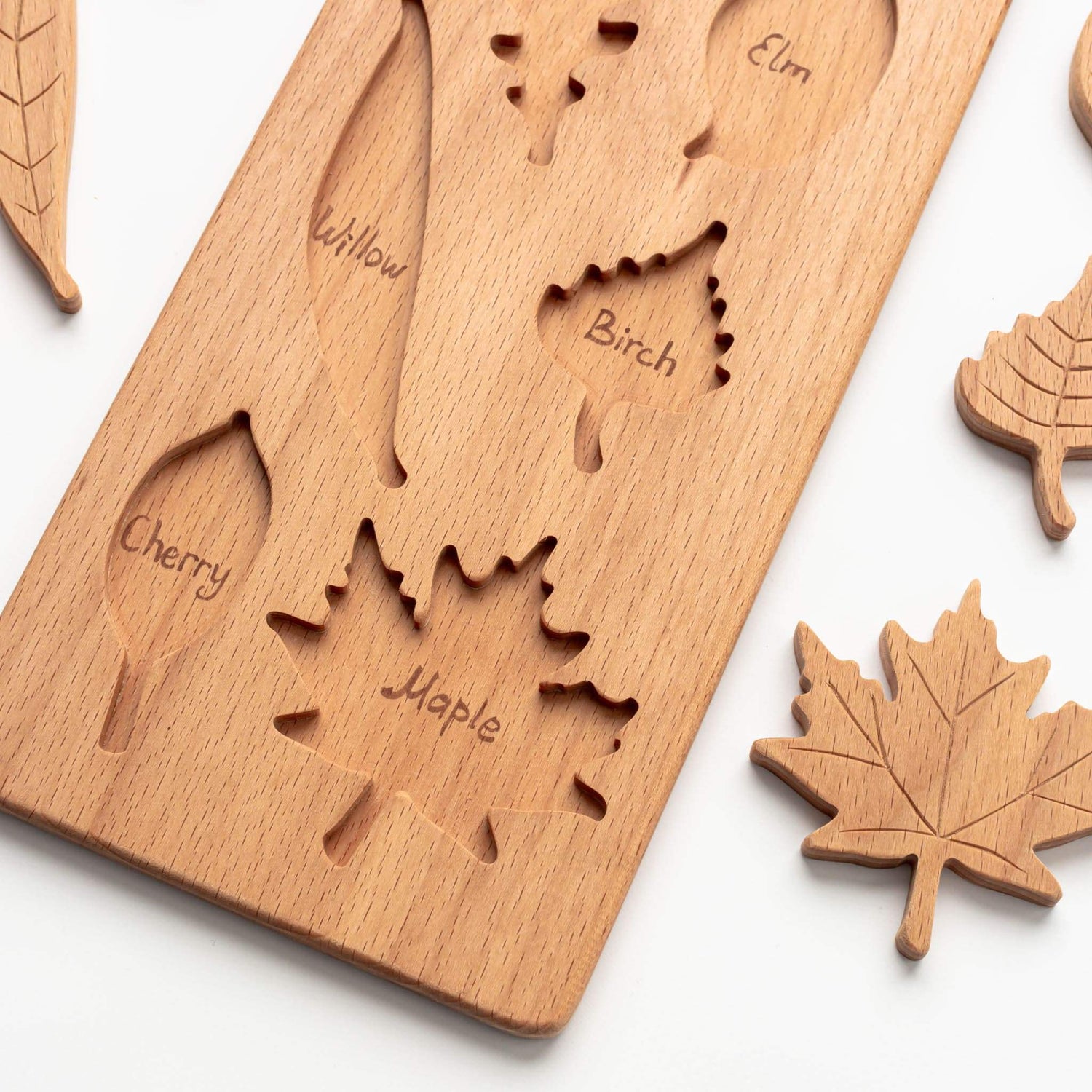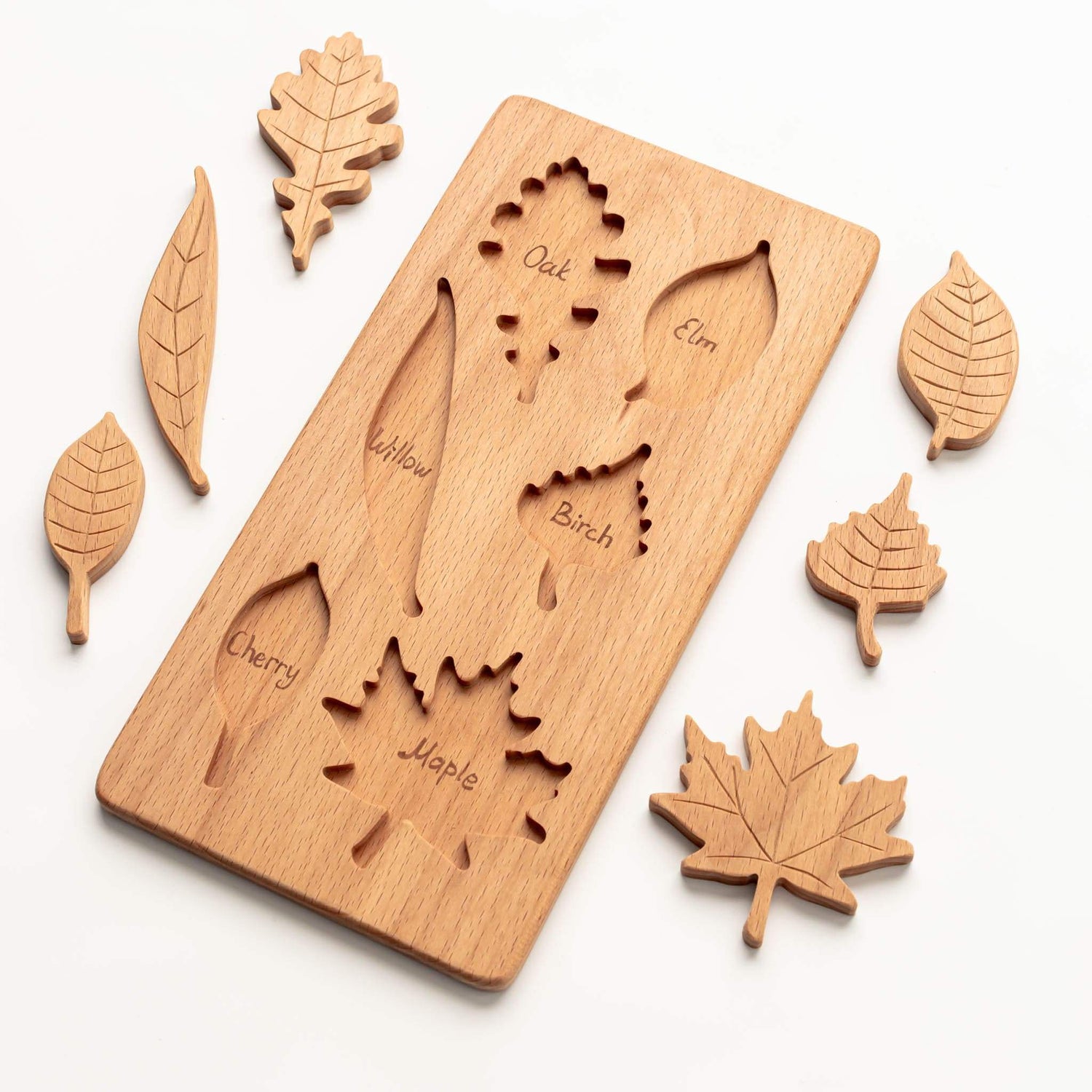 Handmade Wooden Leaf Puzzle (English)
by Oshkin Wooden Craft
This purchase helps provide 2 meals to
Indigenous Canadian children in need. Learn More
Description
Immerse your little one in the wonders of nature with our captivating Handmade Wooden Leaf Puzzle! Crafted with love and care from natural materials, this unique puzzle set is designed to inspire a deep connection with the environment while providing engaging and educational play. Get ready to embark on a leafy adventure like no other!
Our Handmade Wooden Leaf Puzzle introduces children to the fascinating world of leaves and encourages them to explore and appreciate nature. Each intricately crafted wooden piece represents a different type of leaf, allowing children to learn about various species as they assemble the puzzle. Watch as their curiosity blossoms and their knowledge of nature expands, fostering a lifelong love for the environment.
Benefits of our Handmade Wooden Leaf Puzzle:
Teaches children about different types of leaves and nature
Enhances cognitive skills, problem-solving, and spatial awareness
Promotes fine motor skills and hand-eye coordination
Made from natural materials for eco-conscious play
Encourages creativity, imagination, and critical thinking
Inspires a deep connection with the natural world
Discover the beauty of nature through play with our Handmade Wooden Leaf Puzzle!
Handmade by Oshkin Wooden Craft.
Features

• There are 6 different leaf variations represented in the puzzle: Oak, Elm, Birch, Willow, Canadian Maple & Cherry
• Puzzle base is 9.5"x5.3"x0.4" (24cm x 13.5cm x 1cm)

Materials

• Puzzle Base is made of Beech Wood
• Finished using child-safe, natural Linseed oil

Age/Safety

• Recommended for children 3 years +

Shipping & Delivery

• FREE shipping over $125
• $12 flat rate shipping across Canada on orders under $125
• $15 flat rate shipping on US orders under $125
• For more information, check out our full Shipping Policy
Beautiful Puzzle
I love that the names of the leaves are under each piece. My little guy loves leaves so this puzzle is perfect for him even though he's more at the "take it out" stage than the "put the pieces in" stage.
Beautifully Curated Puzzle
Absolutely love the quality and unique craftsmanship of this puzzle. The pieces are the perfect size for your little ones hands and we love how it's educational as well. Mom + babe both learned a lot about the different leaves and took the base of the puzzle on a fall hike with us to find the matching leaves!